(From left) Sean Lew, Zack Venegas and Richard "Swagg" Curtis in Brian Friedman's combo to Haiku Hands' "Not About You" (via YouTube)
What happens when legend Brian Friedman teaches at WilldaBeast and Janelle Ginestra's fabulous IMMA SPACE? A merging of the B Free and ImmaBEAST tribes that includes a mind-boggling number of A-list Hollywood dancers. Ryan Parma was there to capture the whole thing on film, and the result is basically the class video to end all class videos.
Keep reading...
Show less
We'll always love watching Janelle Ginestra's harder-hitting choreo. But there's something special about her newest video, which is less about slaying and more about FEELING. (Well, feeling while slaying. Ginestra's never not slaying.)
Keep reading...
Show less
I could spend hours watching dance videos, whether they're from recent classes or full-on performances. I think I'm just on YouTube to watch one clip–and next thing you know, I'm scrolling through the side bar.
After coming across Matt Steffanina's videos, I'm officially obsessed with his choreography. But I'm even more obsessed with the tiny dancers who kill it in his adult classes. So. Much. Swag. Let's refresh our memories: There was Taylor Hatala, who aced the remix to Taylor Swift's "Shake It Off", and then Bailey Sok and Kenneth San Jose, who dominated the choreo to Meek Mill's "Monster." All of them are under the age of 13, by the way.
Steffanina's latest video, set to Trey Songz' "Slow Motion," features one of our fave 8-year-olds, Aidan Prince. He dances alongside Sheaden Gabriel and Tahani Anderson. Point blank: They're naturals. Steffanina originally posted this video to his Facebook page and now it has over 4 million views. (He even gave each of the dancers a little shout out to say how proud he was. Precious.) Safe to say these little hip-hoppers will one day be big names in the dance world.
TINY Dancers KILL "Slow Motion" - Trey Songz | Matt Steffanina ChoreographyTINY Dancers KILL "Slow Motion" in Matt Steffanina's adult hip hop class!TUTORIAL: & INSTAGRAM: @MattSteffaninaChoreography by: Matt SteffaninaFilmed at IDA Hollywood (Los Angeles)This is the FIRST video that Tahani has been in and after training really hard in class this year she blew me away on this one!!! WOW, you are a little star young lady! And Aidan & Sheadan are amazing as always -- you have to watch this one 3 times so you can watch all of them! :)Twitter & Instagram: @MattSteffaninaWebsite: www.MattSteffanina.comBooking: MattSteffanina@gmail.comYouTube: youtube.com/MattSdanceTutorials: youtube.com/DanceTutorialsLIVE

Posted by Matt Steffanina on Sunday, July 5, 2015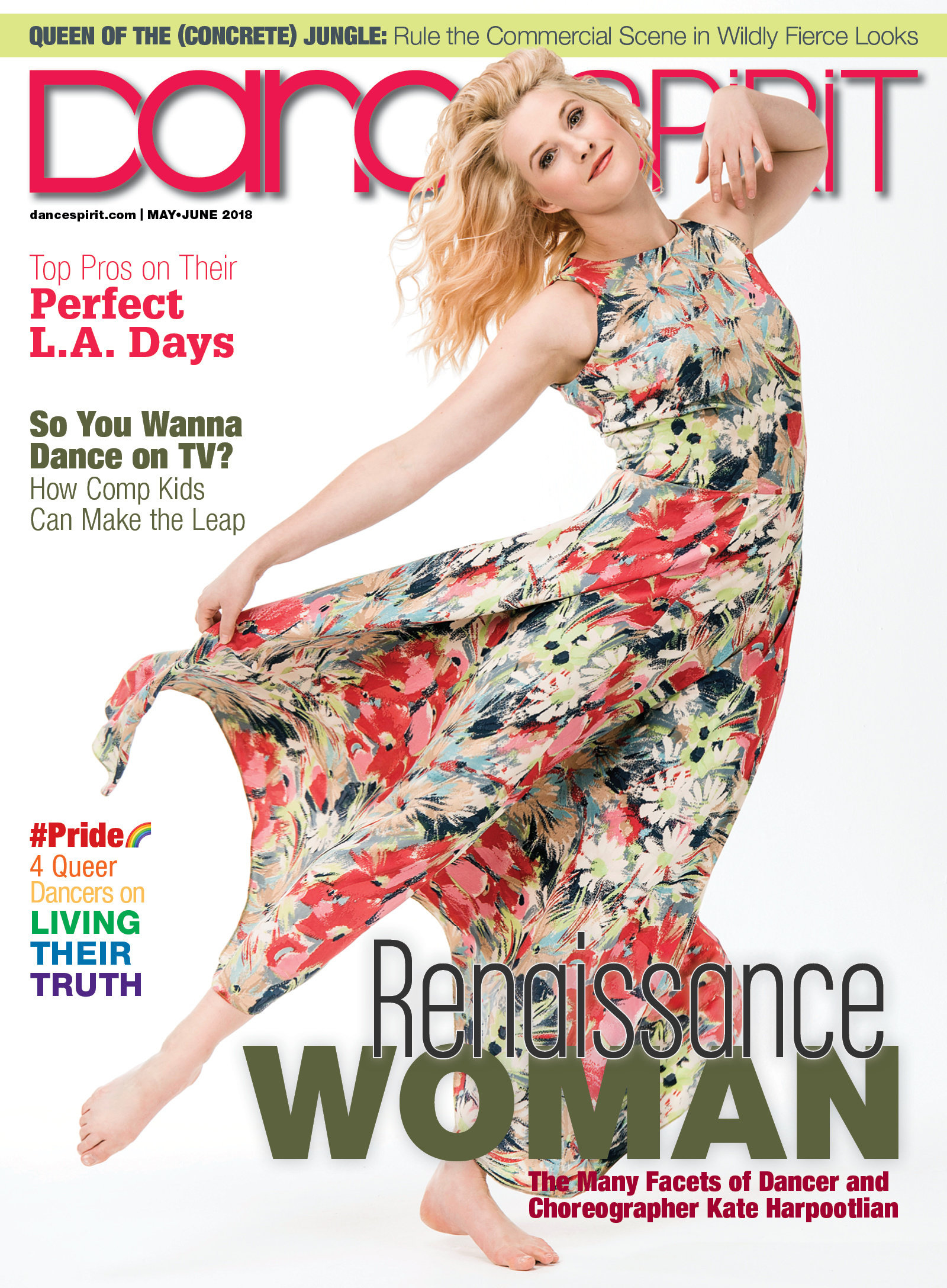 Get Dance Spirit in your inbox