Mar. 23, 2017 06:55AM EST
Usually, when we see ballerinas out in the mainstream world—in commercials, on TV shows, in movies—they're portrayed as either delicate little flowers or twisted, tortured souls.
Rarely, though, does the average person see ballet dancers for what they really are: totally hardcore.
My new favorite exception to that rule comes courtesy Lexus, whose TV spot "Poise" for the Lexus IS features the awesome Tamara Rojo.
Talk about a hardcore ballerina: In addition to being a superstar performer, Rojo is also artistic director of the English National Ballet. (You know. NBD.) And the ad shows her in all her kick-butt glory, zooming in on her powerful legs and feet as she bourrées at lightning speed and whips off quadruple fouettés.
The tagline? "A stronger body for greater control." Couldn't have said it better myself.
The sad thing is that this ad was produced by Lexus UK, so we won't see it over here in the States. The happy thing is that it's on YouTube, so you can watch it obsessively whenever you feel like it. And believe me, you'll feel like it.
Here's the ad...
...and here's a bonus clip featuring an interview with Rojo and more footage of her amazing dancing:
(For those of you now also obsessed with the song that plays during the ad—so, all of you—here it is!)
English National Ballet is doing something a little bit curious: The company is performing two versions of Giselle in one season. The second one is the romantic-tutu version we know and love. But the first one, premiering at the end of the month, is a contemporary take by choreographer Akram Khan. In his imagination, Giselle transforms into something pretty darn creepy—which makes sense. It's a ghost story, after all.
Step into the rehearsal studio through these amazingly thorough videos by English National Ballet.
Here, three company members go into detail about what it's like to work with Khan:
Here Khan and ENB artistic director Tamara Rojo talk about the need to revisit classic works:
And here's a semi-terrifying trailer that makes me want to hop on the first plane to the UK so I catch opening night:
Move over "So You Think You Can Dance" (but not too far, because we still love you). The UK has a new dance reality show and it sounds awesome.
The BBC's Young Dancer 2015 premiered this fall, and there are a few things that set this competition apart. Entrance was open to anyone who could submit a video of themselves dancing, and contestants compete in four separate categories—hip hop, contemporary, ballet or South Asian—to showcase their mastery, rather than their versatility. The show also acknowledges the difference between codified styles like ballet—where contestants will perform well-known variations—and hip hop—where contestants have the opportunity to create their own dances.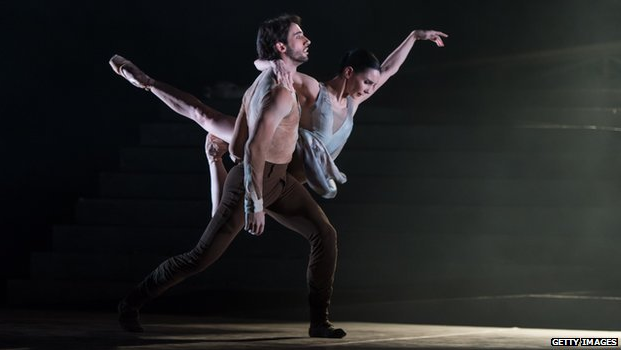 English National Ballet artistic director and ballerina Tamara Rojo will be a judge on Young Dancer 2015. (Photo by Getty Images)
In another cool twist, the competition's only open to dancers who've never danced professionally before, which will give a ton of undiscovered talent a chance to shine! Dancers will work one-on-one with emerging choreographers to create solos in their own styles. And with a finale in May of 2015 judged by stars like Tamara Rojo, Matthew Bourne and Wayne McGregor, count us in as very intrigued!
I am not the style maven at Dance Spirit.
When it comes to dressing cute and knowing when to wear a belt "to cinch things," I leave that to fashion editor Michael Anne. If I'm curious about a fashion designer or what some celebrity wore to an awards show, associate editor Margaret is my go-to girl. And when I question whether leggings can, in fact, be worn as pants, I have Rachel to convince me that yes, they can.
But I've watched just enough episodes of "Sex and the City" to know a handful of big names in the fashion world, and thanks to the "SATC" movie (shameless confession: I loved it), I know precisely who Vivienne Westwood is and I understand why she's so sought-after.
In the "SATC" film, Vivienne Westwood is the designer behind that stunning, cream-puffy wedding gown Carrie wears at her Vogue fashion shoot and, eventually, to the New York Public Library where she doesn't quite get to say "I do."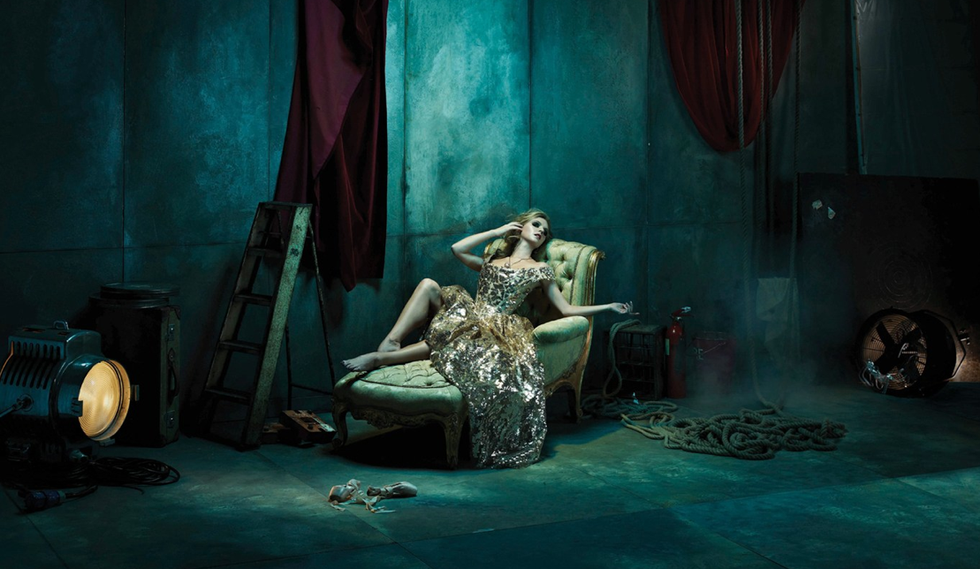 Now, Ms. Westwood is taking on ballerinas!
Westwood is helping rebrand the English National Ballet through a new campaign featuring the company's dancers wearing Westwood's designs. (Um, can I join ENB, if only for the sweet style?)
"It's a dream come true to be able to collaborate with someone of such stature," ENB artistic director Tamara Rojo told Vogue. "Her designs capture the creativity and ambition of our dancers who, in turn, add drama and movement to the clothes."
The rebranding also comes with a new company logo and website.
Personally, I'm loving all these designer-dancer collaborations and I can't wait to see who teams up next. American Ballet Theatre and Tom Ford? Miami City Ballet and Oscar de la Renta? Catherine Malandrino and San Francisco Ballet?
Or, you know, designers, you can just come to the DS offices and style us. We'd be totally fine with that.
Dec. 19, 2012 10:47AM EST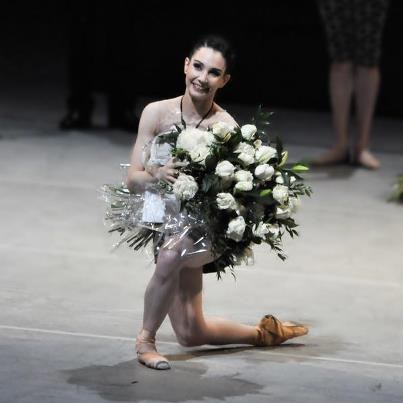 My old ballet studio has a cute tradition: A few of the school's youngest students are asked to present flowers to the principal dancers at the end of each performance. And being chosen as a flower girl is just this impossible honor. I'm talking squealing, jumping-up-and-down excitement—8-year-old me still hasn't gotten over it.
Why? Well, first, there's the amazing feeling of getting to have a real interaction with one of the "big girls" you idolize. But there's also something special about the ritual itself: the gorgeous bouquets of lilies and roses, the way the dancers somehow manage to negotiate the bulky packages in such a graceful way. And oh my gosh, to be the leading ballerina, to pull out the one rose and kiss it and present it to your partner! It's such a beautiful, elegant little pageant, so much fun to be a part of.
Flowers and ballet: Would opening night be opening night if the ballerina didn't receive a huge bouquet? It's almost hard to imagine. But how did that tradition get started? And who's sending all these flowers, anyway?
The Guardian just published a kind of amazing piece dissecting the history—and logistics—of flower-giving at the ballet. Since it's a British paper, the focus is on The Royal Ballet, where flower showers are apparently even more common than they are at U.S. ballet companies. (Did you know that The Royal has a "flower fund," to cover emergency bouquets, in case a principal dancer doesn't have flowers sent to her? That is my new favorite thing.)
But they also talk about the people on other side of the flower tradition: the florists, who have all kinds of fun customizing bouquets to dancers, or to roles. There are a lot of pink flowers happening at this time of year for the Sugar Plum Fairies, of course—but if the company is dancing Alice's Adventures in Wonderland, they like to add things like flamingo feathers and playing cards to the arrangements. It sounds like the best job ever.
The paper put together a video following the London florists who make many of The Royal's bouquets, Bloomsbury Flowers. Predictably, it's delightful. (Both of the owners used to be dancers!) Take a look—then click here to learn more about the dance world's flower and bowing traditions.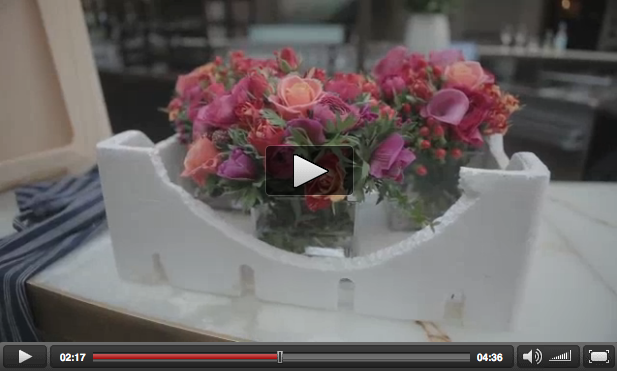 May. 14, 2012 12:17PM EST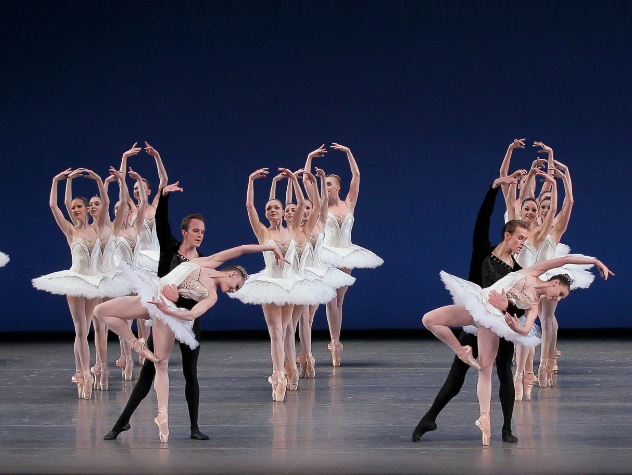 For most New Yorkers, the arrival of spring means long afternoons in Central Park, deciding to walk to the subway stop that's a few blocks farther away, eating brunch alfresco.
But for some lucky bunheads, spring means something else entirely: It's ballet gala season!
For a few glorious weeks in April and May, dance editors clutch their much-coveted single tickets and enter glamorous alternative universes: the Youth America Grand Prix gala, the New York City Ballet gala, the American Ballet Theatre gala. Yes, these glitzy events are opportunities to rub elbows with the sparkly people—ballet celebrities and celebrity celebrities both—and that's kind of fun. But they also feature a ridiculously high concentration of exciting ballet dancers onstage. How often do you get to see Ekaterina Kondaurova, Herman Cornejo, Misty Copeland, Tamara Rojo and Sergei Polunin on a single program (the YAGP gala)? How about an evening featuring nearly the entire NYCB roster, costumed by the likes of Rodarte and Gilles Mendel (last week's NYCB gala)?
Tonight is the ABT gala, and its lineup looks fantastic: nearly all the company's principals plus the likes of Polina Semionova, Diana Vishneva, Alina Cojocaru, Natalia Osipova and Ivan Vasiliev. I get a little shiver of happiness just listing all those names in the same sentence.
And though us editors don't even try to compete with the fancy people who'll make the best-dressed list, we still have a little fun with our outfits, too. After all, it's not every day that I have the opportunity to wear a floor-length pink silk skirt. Thank you, gala season!
Apr. 13, 2012 02:22PM EST
I don't understand why, but there's something so satisfying about identifying really uncanny lookalikes. Right?
For your procrastination pleasure this Friday, here are a few of my favorite dancers with their celebrity doppelgängers. Enjoy—and let us know your dancer lookalike picks in the comments!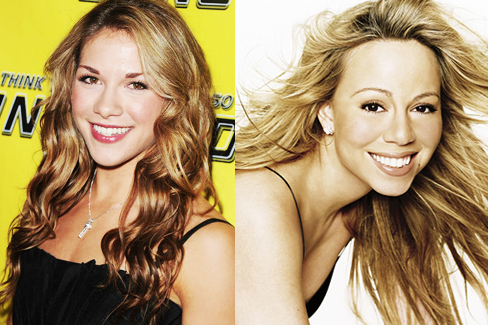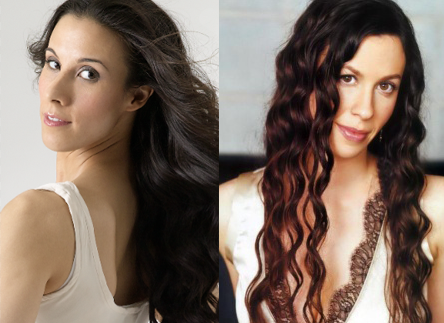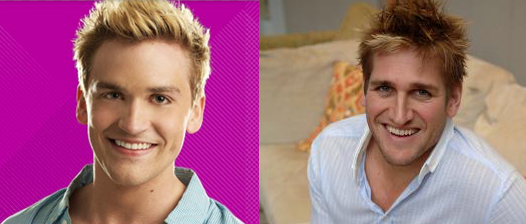 And finally, a triple-take: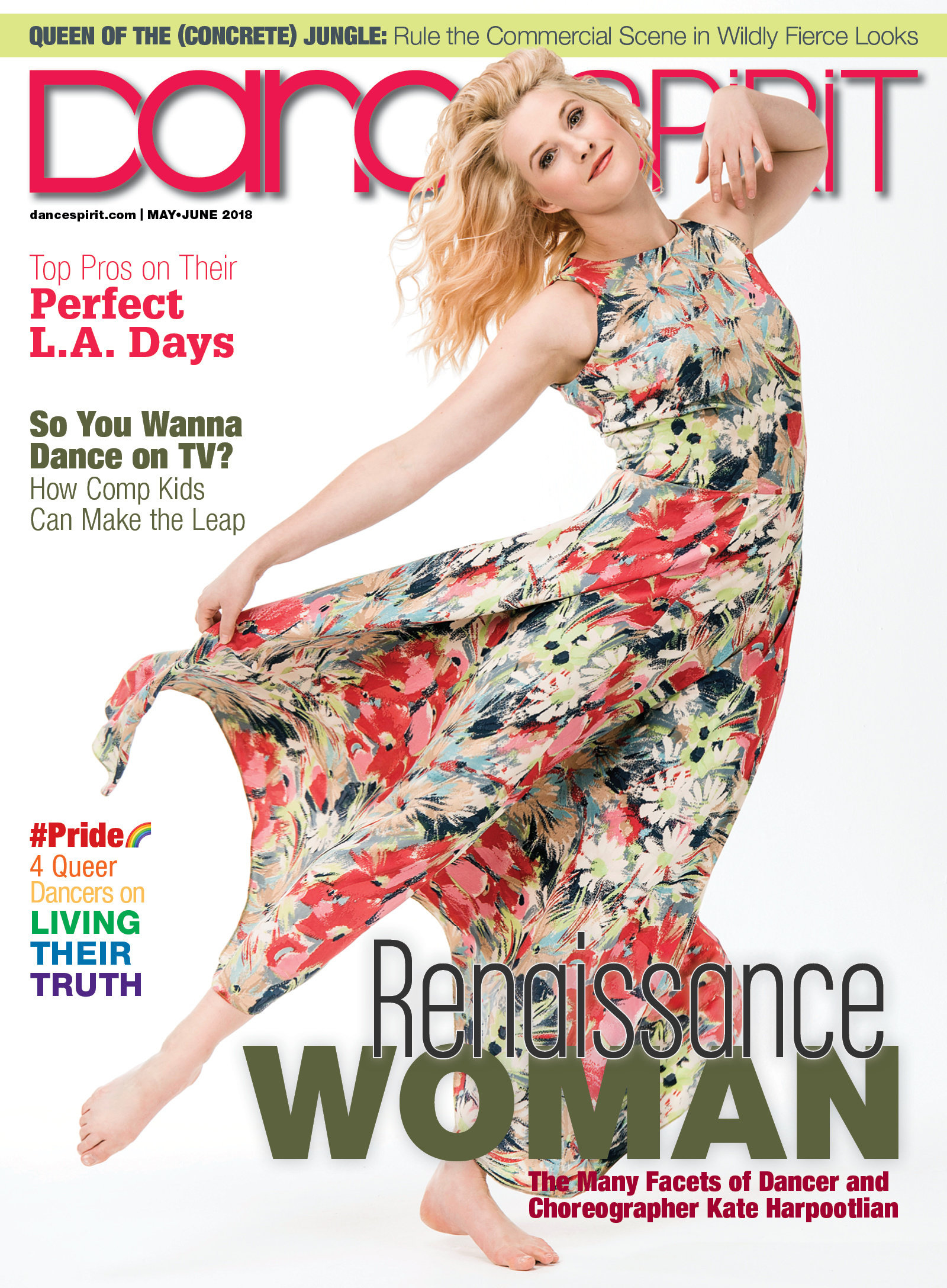 Get Dance Spirit in your inbox