Ballerina Tanaquil Le Clercq's "The Ballet Cook Book"
Anyone who follows enough dancers on Instagram knows that we love to cook (and, like all good Insta users, to post pretty pictures of the delicious things we make). But dancer-chefs were a thing long before the internets. And there's no better evidence of that than Balanchine ballerina Tanaquil Le Clercq's delightful Ballet Cook Book, which turns 50 years old this year.
Keep reading...
Show less
We all have dance crushes. But I'm a bit of a weirdo: The majority of my dance crushes are, uh, historical. Maybe I was born in the wrong era, because it's the artists of the '40s, '50s and '60s who really speak to me.
At the top of my crush list is Tanaquil Le Clercq, one of George Balanchine's first American muses (and his fourth wife). Why do I love her? Because she was effortlessly glamorous...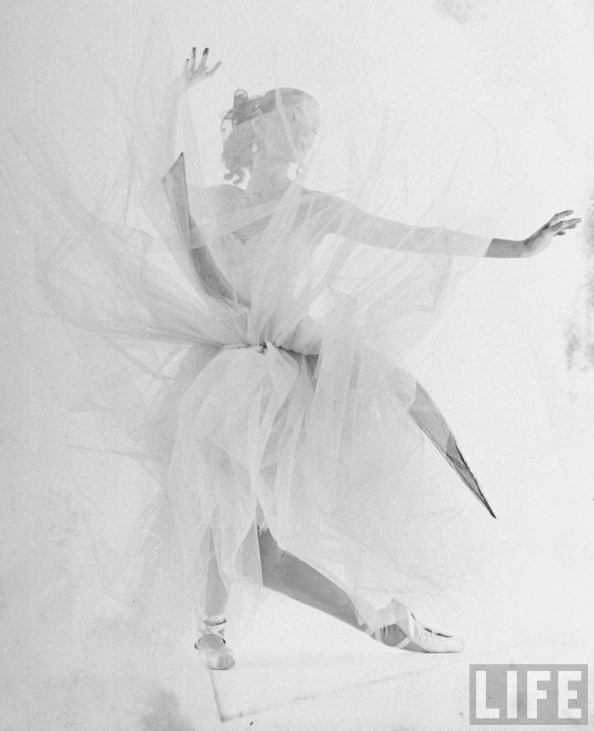 LeClercq in costume for La Valse, 1951 (photo Gjon Mili/Life magazine)
...but also totally down for photos like this: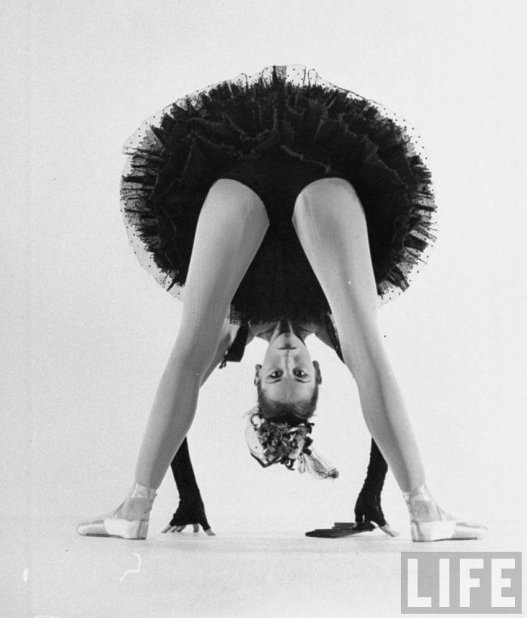 LeClercq in costume for Bourée Fantasque, 1951 (photo Gjon Mili/Life magazine)
Le Clercq—friends called her Tanny—was one of the first dancers trained from the beginning in Balanchine technique, and her long, leggy body became the prototype for the Balanchine ballerina. She was also an incredible chameleon. Onstage, she could transition easily from coolly mysterious to deliciously witty. Balanchine made many ballets for her, and so did Jerome Robbins, one of her closest friends.
Le Clercq's career was cut short by tragedy. In 1956, when she was just 27 years old, she contracted polio, and became paralyzed from the waist down. Though she never danced again, she remained active in the ballet world. Later on, she coached the members of Dance Theatre of Harlem.
Why am I telling you all this right now? Well, there's a new documentary about Le Clercq's remarkable life—and it's coming to a television near you in just a couple of weeks. Tanaquil Le Clercq: Afternoon of a Faun will air on PBS on Friday, June 20 (check local listings for times). The film includes all kinds of fantastic old footage, early performances of ballets that have since become classics.
PBS has put out a couple of teasers, which feature clips of Le Clercq in Robbins' Afternoon of a Faun (alongside fellow legend Jacques d'Amboise) and Balanchine's Concerto Barocco and Western Symphony. Take a look—then set your DVRs for the 20th. (Totally in love with Tanny? The film will also be available on DVD starting June 24.)
Feb. 27, 2012 12:27PM EST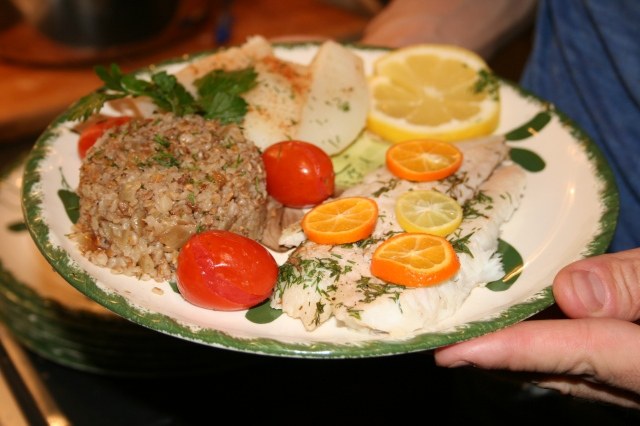 I've always been intrigued by dancers' fascination with cooking. For all the talk about the dance world's eating-disorder plague (a lot of it, unfortunately, merited), many dancers seem to find cooking (and eating) to be a great way to unwind after a stressful day at the studio. Gotta refuel after all that rehearsal, right?
Along those lines, here's a delightful way to start your week: "Dinner with Mr. B." The cute video (below) and accompanying blog post are the first in what will be a series. A group of bloggers and artists, led by Ryan Wenzel of bodiesneverlie.com and New York City Ballet soloist Antonio Carmena (who has legit skills—he's a graduate of the French Culinary Institute), are cooking their way through The Ballet Cook Book, published in 1966. The book is a treasure trove of recipes submitted by ballet icons, compiled  by George Balanchine's then-wife Tanaquil Le Clercq. Basically, the Ballet Cook Book dinner series is the dance-nerd version of Julie and Julia. Love it.
Balanchine was known for his cooking, and in the project's first installment, the group makes some of Mr. B.'s own recipes: blinis, beet borschok (a sort of consommé), "fish dinner for two" and "banana sweet." Most of it looks pretty delicious (maybe not the borschok, but hey, who knows). And the time-lapsed video documenting the process is adorable. Take a look!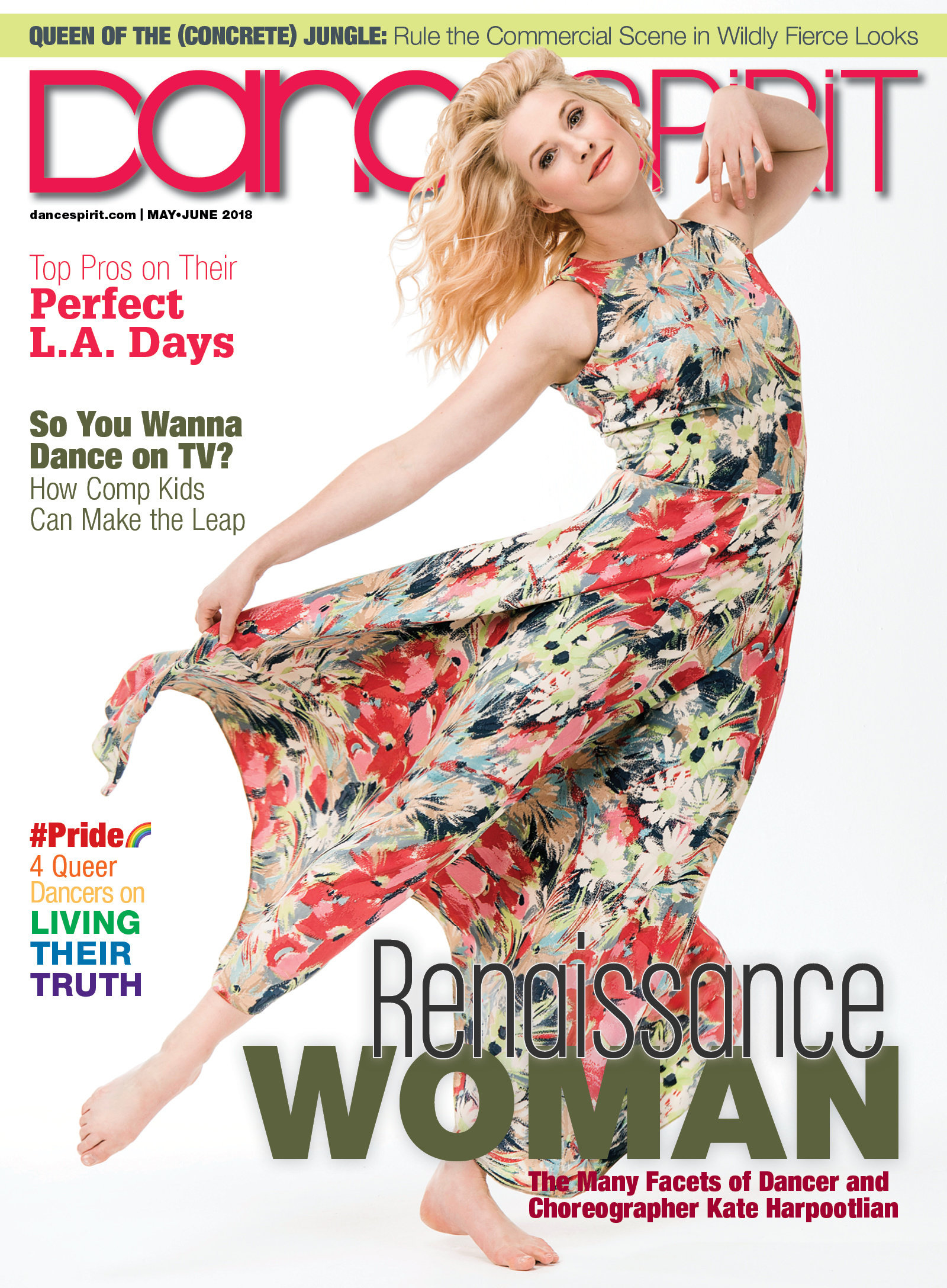 Get Dance Spirit in your inbox