Justin Boccitto relies on a grounded plié to create a smooth landing out of a turn. (photo by James Jin Photography, courtesy Boccitto)
You know that pirouette dream, when your placement is so perfect you can keep turning forever? That dream is the reality for highly technical tappers, who benefit from the decreased friction of their shoes. Get the placement right and, with a strong spot, they can pirouette for days.
But turning in tap shoes isn't all easy. In fact, those delightfully friction-free shoes bring their own set of challenges, and dancers can easily fall into the spinning-top trap by letting the turn control them, rather than the other way around. Here's how to harness your tap-turning potential.
Keep reading...
Show less
Evans as Captain America, saluting tap-dancers everywhere.
Giphy
So WHY isn't there more video evidence of this hidden talent?
Keep reading...
Show less
Feb. 13, 2018 05:00PM EST
The cover of Barbra Duffy's new book (courtesy Duffy)
Are you looking to improve your tap skills? Barbra Duffy's new book, Tap into Improv: A Guide to Tap Dance Improvisation may be just the thing to help you take your tap dancing to the next level. This book contains exercises and tips that will help you develop your musicality and artistry. With over two decades of experience, Duffy's performed in over 20 countries and has received numerous awards for her contributions to dance. Now she wants to shared what she's learned as a dancer with the next generation. Enter below for your chance to win this book!
Via @maudiepooh on Instagram
Maud Arnold is one of the busiest tap dancers on the planet. As a member of the Syncopated Ladies, Maud—along with her big sis and fellow tapper Chloé Arnold—is on constantly the road for performances, workshops, and master classes. For the average person, that kind of schedule could lead to a serious derailment of healthy habits. But Maud's far from average. Here's how the fit, fierce, flawless tap star stays stage-ready—no matter what time zone she finds herself in.
Keep reading...
Show less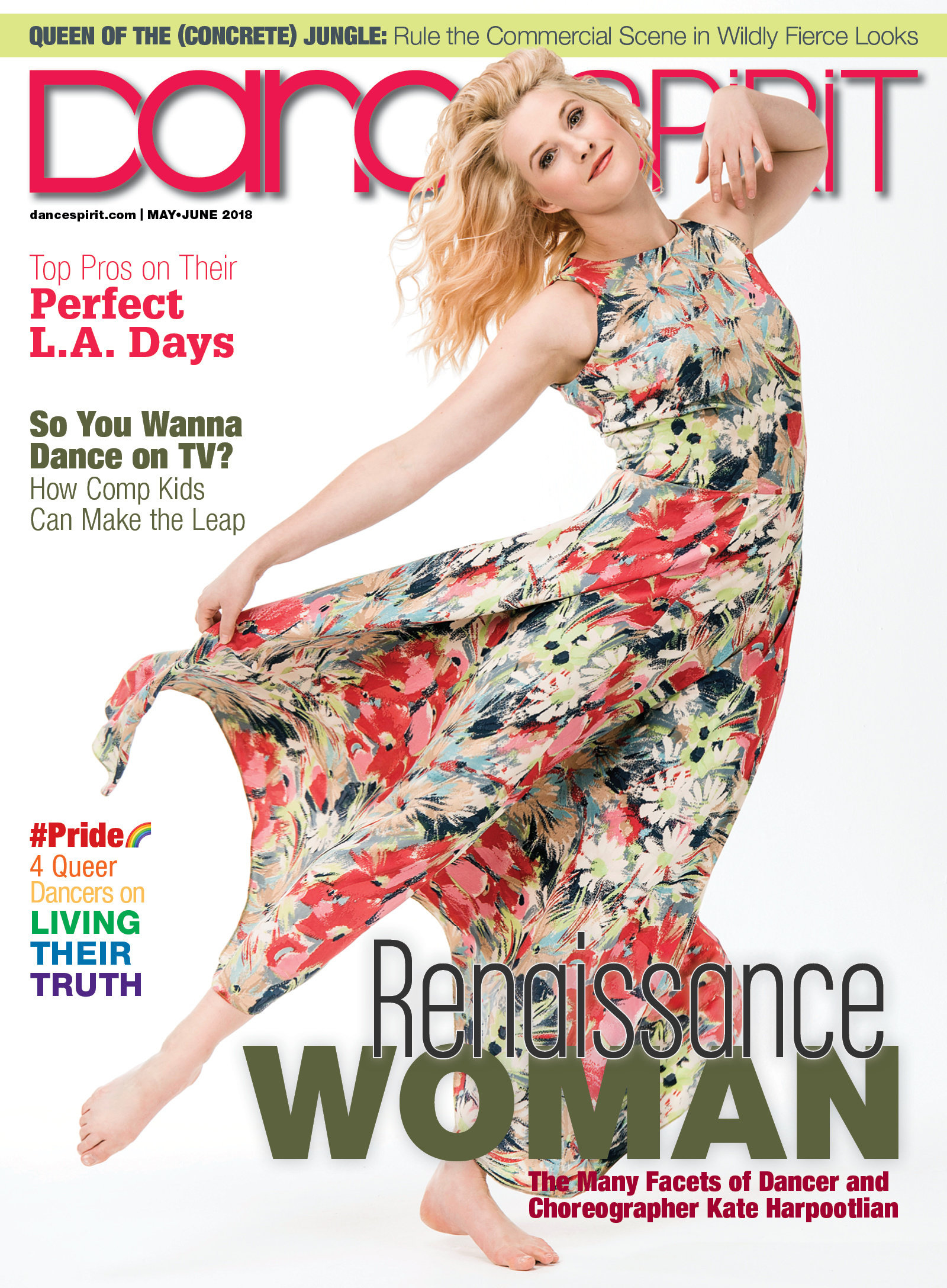 Get Dance Spirit in your inbox