Dancer and choreographer Matt Steffanina conducts a hip-hop tutorial on his YouTube Channel (courtesy Matt Steffanina)
You're dressed in your favorite gear, ready to dance—but instead of heading to the studio, you take out your smartphone. A dance celeb has posted a new master class online, and you can't wait to dive in. Then, you might watch a popular choreographer's newest step-by-step tutorial. Who doesn't want to get words of wisdom from the best in the biz?
But while video classes and tutorials have definite benefits, they can't compare to in-person sessions with a teacher who knows you and has watched you grow. Here are tips to help you navigate the world of online learning, so you can find supplemental training that helps you become the best dancer you can be.
Keep reading...
Show less
Thinkstock
Scrolling your feeds endlessly can have a serious impact on your posture and alignment. "Since 2008 or so, I've seen a lot of heads and shoulders hunched forward," says Kim Fielding, a former dancer who created a Pilates class specifically to counteract the effects of technology. "Some dancers will overcompensate for this, leading to splayed rib cages and too much curvature in the lower spine."
Medical pros are now calling this set of symptoms "tech neck" or "text neck," and they can ultimately lead to neck herniations, rotator cuff injuries, and even foot and ankle problems. Here's how to keep your tech from hurting your technique.
Keep reading...
Show less
Popular
Aug. 18, 2017 09:36AM EST
Kirsten Evans @settingthebarre
You may already know Apolla Shocks are able to replace your current footwear and dance shoes because of the durability, aesthetics, and traction, BUT there are many other reasons to ALWAYS keep a pair in your dance bag. BESIDES wearing them in class or onstage:
Keep reading...
Show less
Mo Brady and Nikka Graff Lanzarone, the triple threats behind "The Ensemblist" (Matthew Murphy, courtesy Brady and Lanzarone)
What do you get when two Broadway veterans decide to make a podcast together? That'd be "The Ensemblist," which covers Great White Way trends, productions and insider secrets—all from ensemble members' perspectives. While each episode of "The Ensemblist" welcomes three different Broadway gypsies, the hosts, Nikka Graff Lanzarone and Mo Brady, really know what they're talking about: The accomplished triple threats are no stranger to Broadway ensembles themselves.
Keep reading...
Show less
Is filmmaker Tarik Abdel-Gawad's "experiment" the future of dance on camera? He recently made a dance film with San Francisco Ballet principals Maria Kochetkova and Joan Boada, using robots to track their movements. I'm obsessed with all things Masha, so even if this film was a flop I still would have watched it. However, not surprisingly, it's quite beautiful.
This is how Abdel-Gawad did it: he had the dancers perform in motion capture suits and then used the digital version of their performance to plot computerized, pre-programed camera angles to record their live performance. Confused? I was too. Check out this behind-scenes-documentary where Abdel-Gawad and the dancers explain the process and some of the hurdles they encountered.
Does this filming technique give the viewer a feeling of being onstage with the dancers? Kind of. Does it seem like a lot of work to do something that could potentially be accomplished with a hand-held camera? Sorta. Does it indicate a new direction for dance and technology—and does it showcase amazing dancing? Definitely. Check out the final product below.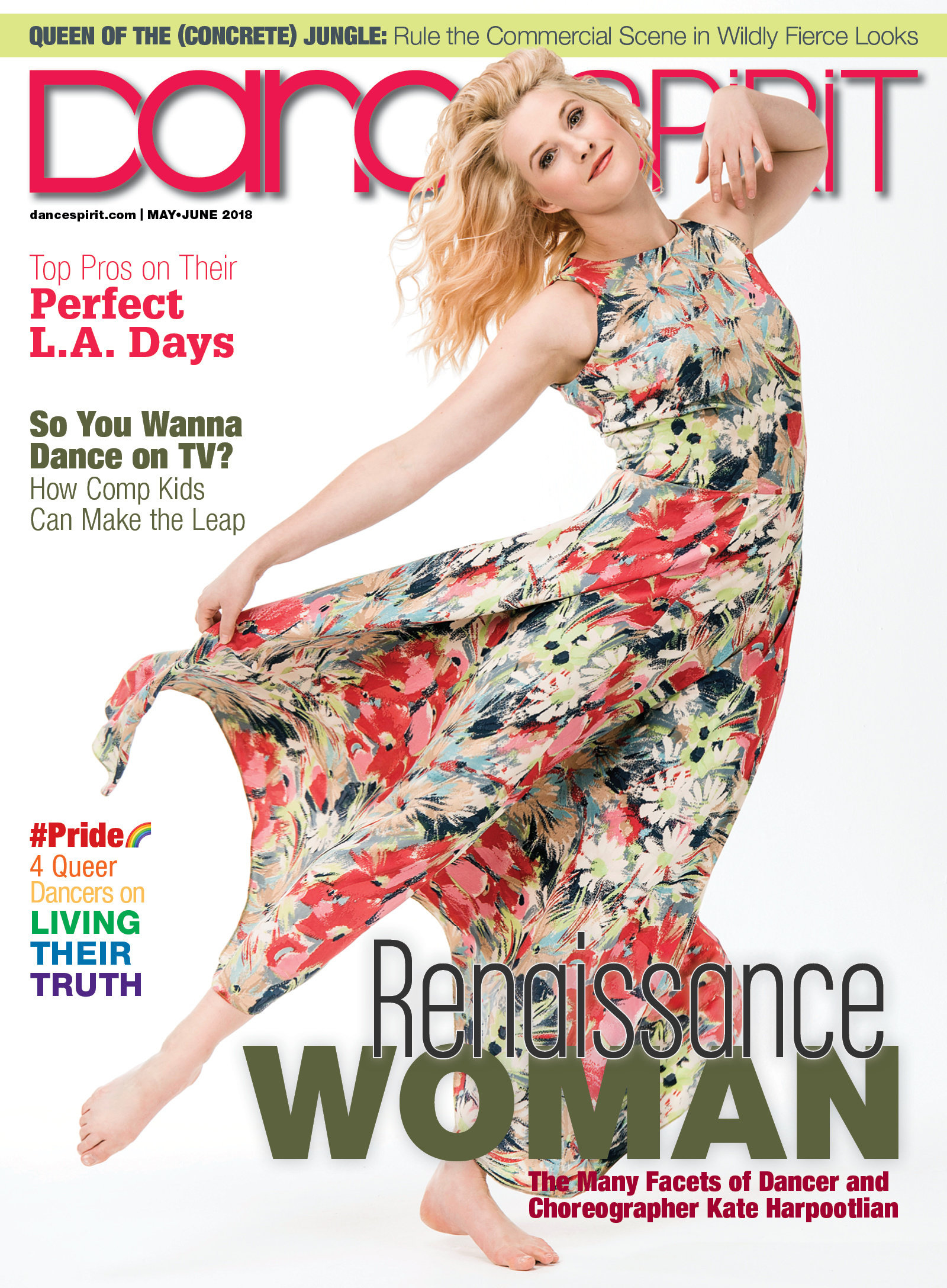 Get Dance Spirit in your inbox