Dance is all about being in the moment, which is why dance history can be a hard sell. Unless, like brilliant choreographer Camille A. Brown, you tell that history not on paper, but on bodies.
Brown, who's a TED Fellow, just made a TED-Ed video that describes the history of African-American social dance in 25 moves—as performed by kids, members of Camille A. Brown and Dancers and Brown herself. As someone who's spent her career telling dance stories that connect the past to contemporary culture, she's the perfect person to bring that history to vibrant, detailed life.
In the video we see the Juba, which enslaved Africans used to communicate on plantations when slave owners banned drumming. We see the Cakewalk, which subversively poked fun at the snooty mannerisms of Southern aristocrats. We see the Twist, whose crossover appeal gave people of all colors a common dance language just before the Civil Rights Movement. And we see the Cabbage Patch, and the Running Man, and the Dougie, and the Nae Nae, which take on a new significance within the larger context.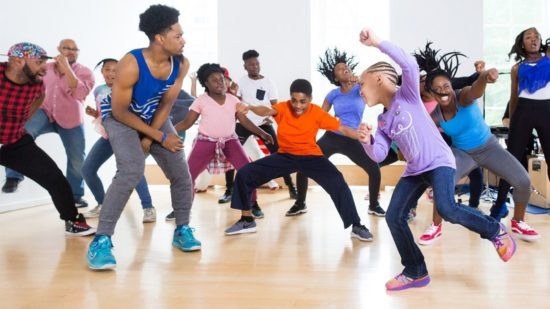 (Screenshot via ted.com)
It's beautiful, it's joyful, it's fascinating—and it's critically important. Because in these dances, as Brown says, "we see over 200 years of how African and African-American traditions influenced our history. The present always contains the past. And the past shapes who we are and who we will be."
Take a look—and learn more about what inspires Brown in her "Choreographer's Collage" in the September issue.
Yesterday we reported that Adrianne Haslet-Davis, the ballroom dancer who lost part of her leg in the Boston Marathon bombings, would take the stage at the TED2014 conference in Vancouver. And take the stage she did—well, more like burned a hole through it!
The special performance came Wednesday afternoon during a session given by Hugh Herr, a double amputee and director of biomechatronics at MIT. He spoke about his path to bionics and the new technologies his team is working on. (It's pretty fascinating stuff—read the TED2014 wrap-up for more.) Before the session ended, Herr invited Adrianne to the stage to exhibit a prosthetic limb he built after meeting her last year in the aftermath of the bombings: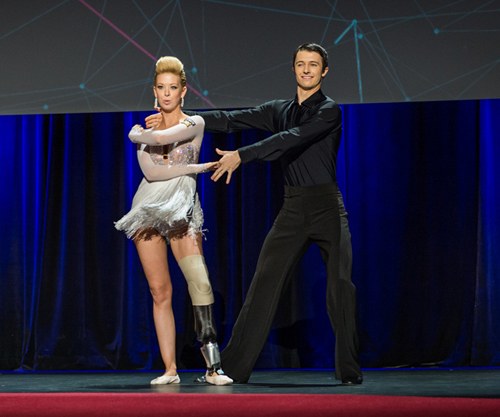 Adrianne performed a rumba with Christian Lightner.
Photo by James Duncan Davidson/TED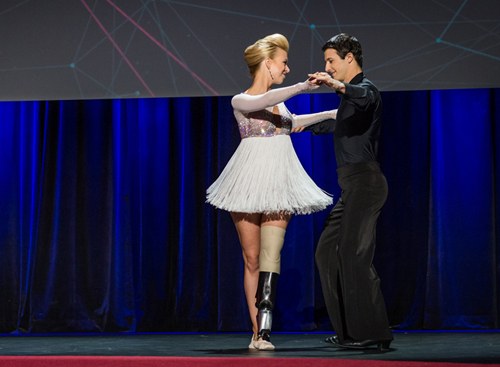 To design Adrianne's limb, Herr's team studied dance for a 200-day research period, looking at how dancers move and the forces applied to a body in motion.
Photo by James Duncan Davidson/TED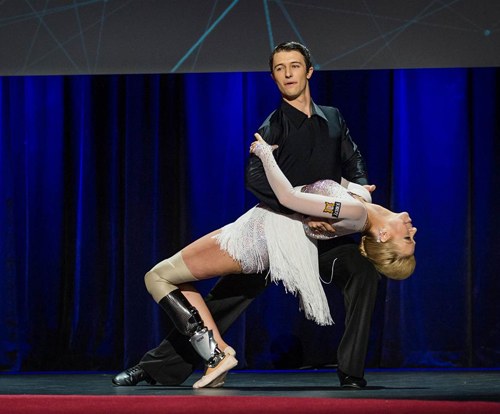 "Bionics are not only about making people stronger and faster," Herr said yesterday. "Our expression, our humanity can be embedded into our electromechanics."
Photo by James Duncan Davidson/TED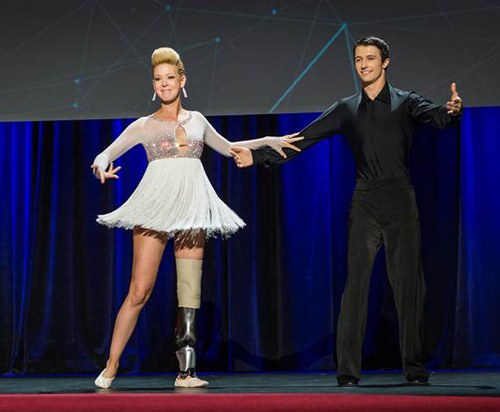 We love how happy she looks. You go, Adrianne!
Photo by James Duncan Davidson/TED
It's said that Adrianne is scheduled to perform on an upcoming episode of "Dancing with the Stars." We can't wait to cheer her on.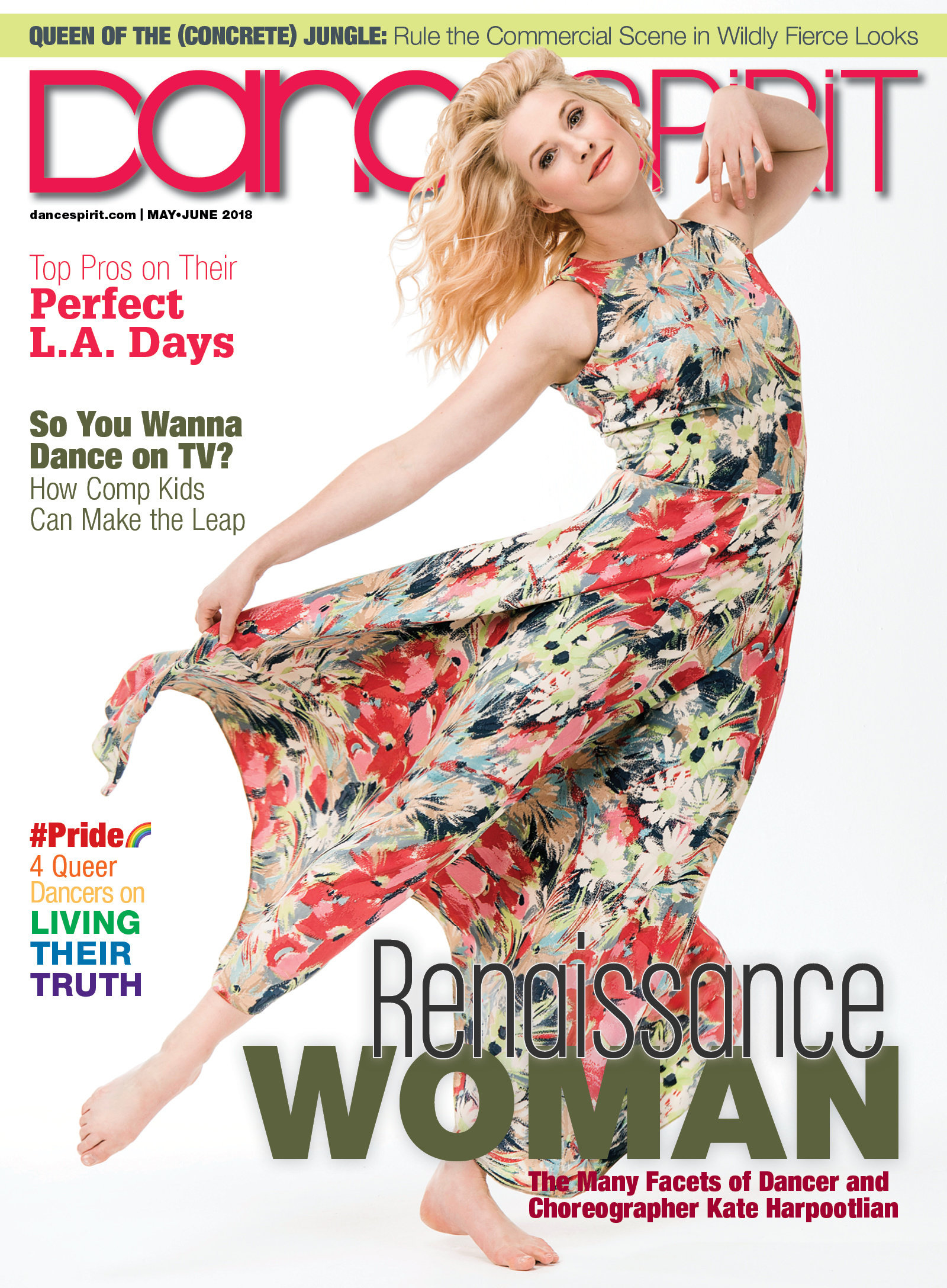 Get Dance Spirit in your inbox