Lee Cherry (courtesy Lauren Adams)
She has movie-star looks and immaculate technique, but Lauren Adams is no superficial beauty: Her greatest gift is her sophisticated choreographic mind. Adams creates deeply felt works—loved by everyone from concert audiences to comp kids—that pulse with an energy at once raw and romantic. A native of Chesterfield, MI, she trained at Shelley's Spotlight (now called Spotlight Dance Works) and went on to perform with IV Dance Company and Jason Parsons Company. Her choreography has been featured everywhere from the Jazz Dance World Congress to the Capezio A.C.E. Awards; she's taught at Broadway Dance Center, Steps on Broadway and The Juilliard School; and she's currently on faculty at 24 Seven Dance Convention. Keep an eye out for her new short film, "Running," which has screened in NYC and will be shared publicly this month. —Margaret Fuhrer
Keep reading...
Show less
Mar. 23, 2017 07:20AM EST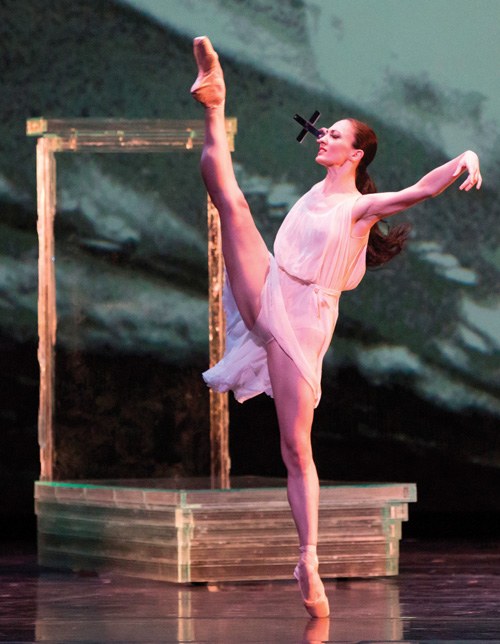 Victoria Jaiani in the Joffrey Ballet's Othello (by Cheryl Mann)
It's not just luxurious extensions and delicate port de bras that make the Joffrey Ballet's Victoria Jaiani such a mesmerizing performer. She has that intangible "It" factor that marks a true prima ballerina—and makes her impossible not to watch, whether she's embodying a heartbroken Dying Swan or an exuberant Juliet.
A native of Tbilisi, Georgia, Jaiani started training at Georgia's V. Chabukiani Tbilisi Ballet Art State School at age 10. As a teenager, she moved to the U.S. to study at NYC's Joffrey Ballet School. After winning the bronze medal at the 2003 New York International Ballet Competition, she joined Chicago's Joffrey Ballet. Since then, Jaiani has danced many coveted roles, including the title role in Cinderella and Terpsichore in Apollo. Catch her this month in the Joffrey premiere of La Bayadère at the Auditorium Theatre of Roosevelt University in Chicago. —Helen Hope Rolfe
Dear young Victoria,
Please don't think you're a weird girl because you spend all of your time in the studio.
It's such a great place to learn about yourself, and an amazing place to grow up. As you continue to strive for more, you will see your work result in some amazing opportunities. Don't be so hard on yourself. You know what they say: "Patience is a virtue."
Speaking of having patience, remember to chill out every once in a while (except when it comes to your feet—keep working hard on those, and they'll get there!). It's normal to want more, but take a step back and appreciate what you have.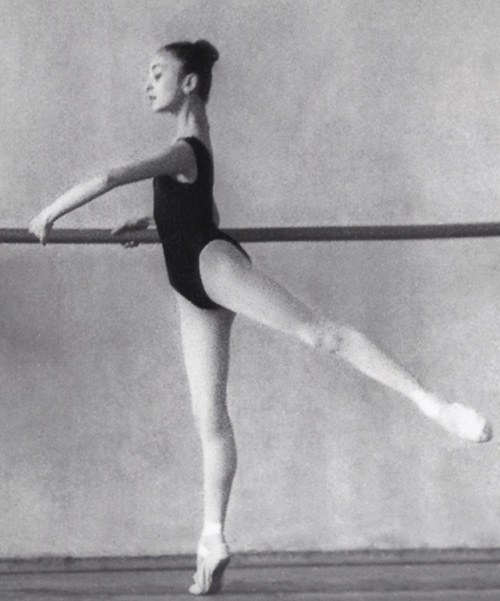 Victoria Jaiani as a young student (courtesy Victoria Jaiani)
You need to know that not everyone is going to be supportive. Remember to trust yourself, and learn how to see the difference between someone giving constructive criticism and someone just trying to take you down.
You have really good instincts, so let go of any apprehension about fitting into "the box." You don't need to fit in. Being different is what makes you special.
I know how well you focus. Keep it up—it's such a great tool to have, not only at school but also in a professional dance career. You'll need it inside the studio and out.
Remember how not so long ago you moved to the U.S., and everything was so different? I'm proud of the way you've soaked up a new culture, language and life. It will get easier. You'll see.
Keep those you love close. Give thanks to the strong women in your family. And remember: Your loved ones love you no matter how well you did your pirouettes today.
With best wishes and love,
Victoria
Bob D'Amico (courtesy ABC)
Ballroom icon Anna Trebunskaya, who returned to "Dancing with the Stars" this past fall after a five-season hiatus, is both a fierce technician and a firecracker onstage, lighting up performances with her sultry passion. After moving to the U.S. at the age of 17 to pursue a professional ballroom career, the Russian-born Trebunskaya began racking up competition titles— in 2006, she and partner Pavlo Barsuk won third place in the professional Latin U.S. final. These days, when she's not competing for the mirror ball trophy, she's teaching at the ballroom studio she owns with her mom in Hermosa Beach, CA, or taking on acting jobs. (You may have caught her in the last season of "The Newsroom.") Look for her this month on "DWTS." —Courtney Bowers
Keep reading...
Show less
Abrera in The Leaves Are Fading (Rosalie O'Connor, courtesy American Ballet Theatre)
American Ballet Theatre principal Stella Abrera isn't just a breathtaking ballerina who rises to any occasion. The Filipino-American is also the founder of Steps Forward for the Philippines, a charitable partnership with Operation USA that raises funds for those who were affected by 2013's Typhoon Haiyan. Raised in California, Abrera studied dance at the Pasadena Dance Theatre, Le Studio and the West Coast Ballet Theatre. She became a member of the ABT corps de ballet in 1996, was appointed soloist in 2001 and made principal in 2015. Look for her later this month when ABT performs The Sleeping Beauty at The John F. Kennedy Center for the Performing Arts in Washington, D.C. —Mallory Szczepanski
Keep reading...
Show less
Jun. 16, 2015 07:26AM EST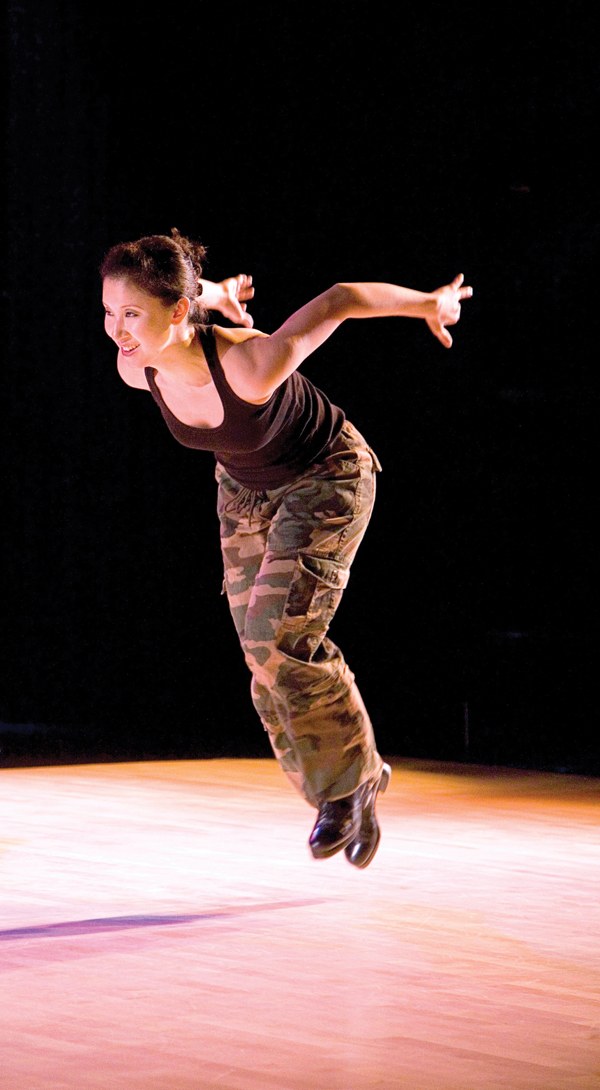 Rahardjanoto in Barbara Duffy's Soldier's Hymn (photo by Timur Civan, courtesy Claudia Rahardjanoto)
Go see a tap show in NYC,  and there's a pretty good chance Claudia Rahardjanoto will be dancing. As a top tap performer, choreographer and educator, she's worked with countless leaders in the field—including Dianne Walker, Mable Lee, Barbara Duffy and Max Pollak. And you can't miss her onstage: Rahardjanoto, who moved from Berlin to the U.S. in 2003, tops her crisp footwork with smooth arm motions and a calm, inviting smile, at once impressing audience members and putting them at ease. When she's not performing, you can find Rahardjanoto leading open tap classes in Manhattan at American Tap Dance Foundation and Steps on Broadway, as well as at Broadway Dance Center during the summer. —Jenny Dalzell
Dearest Claudia,
First of all, I'm very proud of you. You're doing well in every way.
Always give your best, wholeheartedly, no matter how big or small the task. You can't go back in time, and you don't want to regret not giving something your all. Remember that you can learn from every experience—good or bad. No experience is ever wasted as long
as you pay attention to the lessons that come with it.
You'll soon realize it's impossible to please everybody, and that's OK. Focus your time and energy on trying to find your purpose in life—you've certainly moved closer to it by discovering tap dance. It's going to be a wonderful journey!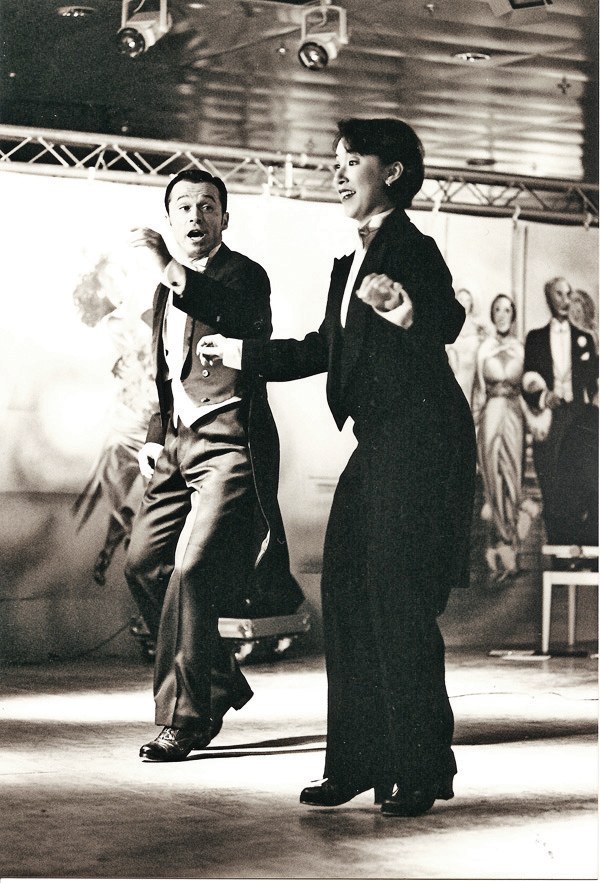 Rahardjanoto (right) at 18, performing with Pascal Hulin (photo courtesy Rahardjanoto)
I know you're nervous because you started tap dancing so late—you're almost 15, after all. But trust that you're exactly where you're supposed to be. God's timing is perfect. Pray and stay faithful—even if it doesn't make any sense. Everything will happen in due time.
Nourish and respect your relationships with your parents, family, teachers and friends. You can't do this on your own. Growth is important; you can never know too much. Keep learning and improving—and not only in tap. Stay open, curious and humble.
Be kind, especially to yourself, and always choose a positive perspective, even when it's easier to get caught up in the negative. Although you're a small puzzle piece in a much larger picture, know that you matter. The picture isn't complete without you. I love you!
Here's to so much more...
Claudia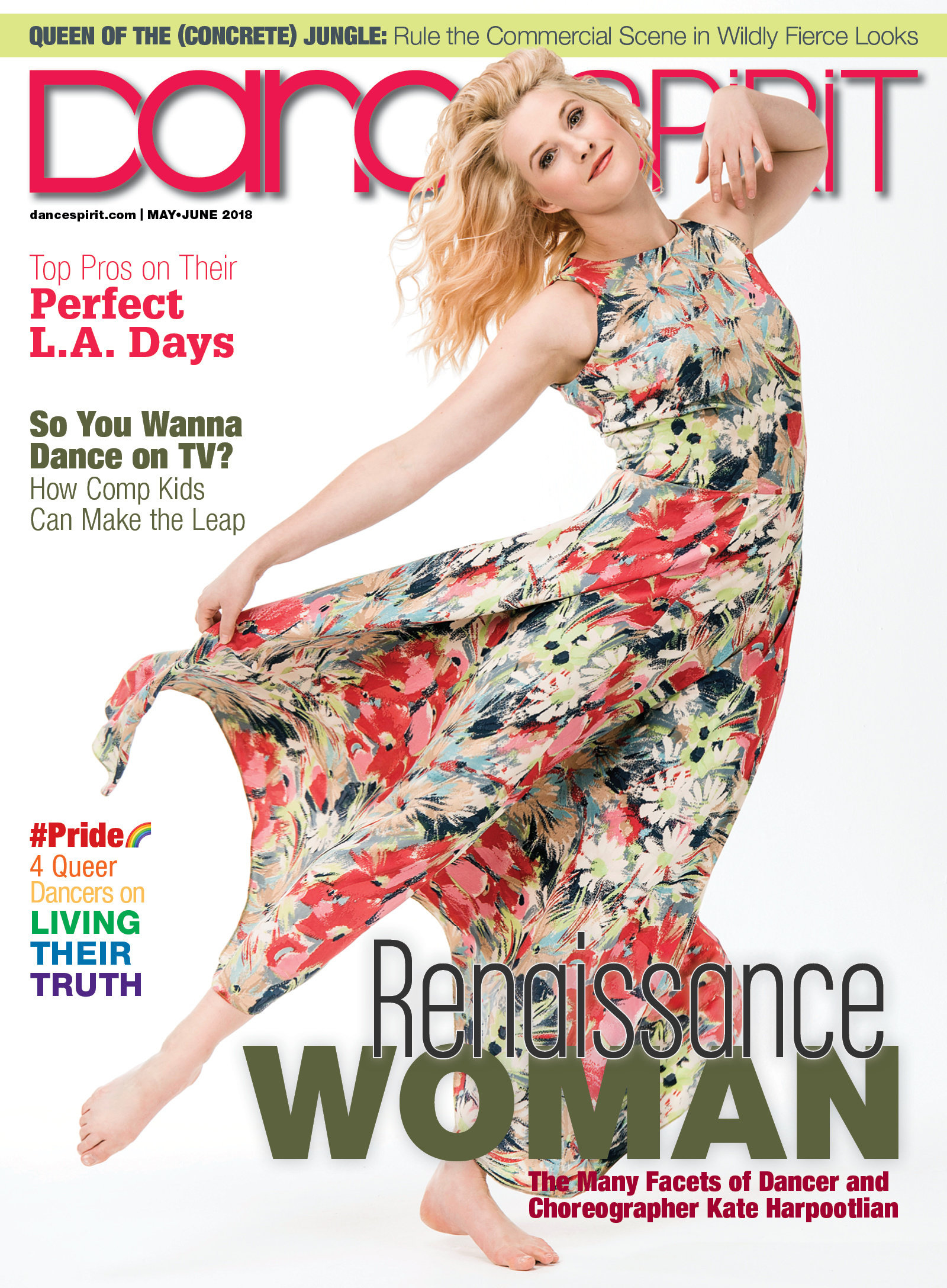 Get Dance Spirit in your inbox