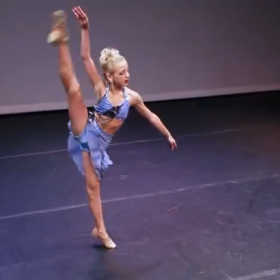 Abby Lee Dance Company goes to Nationals! Considering how awesome everyone dances, there's an awful lot of crying in this episode that I could live without. I've also chosen to ignore the Candy Apples in this recap, because they were just too annoying. (Although I did think the thirty seconds of Cathy's creepy cackle perfectly illustrated her personality.) With that said, on with my top five moments:
5. Not that Abby generally holds back when insulting her students, but Abby calling Paige stupid was below the belt. Kelly storms out. Silver lining? This means she's outside and free when she gets a call offering Paige a photo shoot. Yay Paige! We're not really sure what this photo shoot was for, but it was a nice moment in the spotlight. She really is a beautiful kid.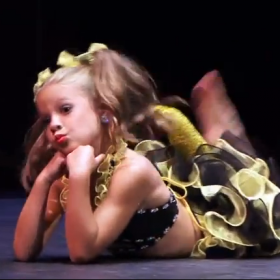 4. So there's this new trend on "Dance Moms" where Abby waits until the last minute to cast a routine. It's not fun for the girls, it's not fun for the moms and it's really not fun for me. This week, the routine in question is a solo, and the three contenders for the spot are Chloe, Kendall and Nia. In an unexpected twist, Abby makes the moms be the judges. Shocker of shockers, all the moms choose their own kids to win the part. Who will break this three-way tie? Mom Melissa, of course. (Do we think producers were upset about the lack of mom drama last week?) Melissa picks Nia! Yay Nia! I'm so proud of… wait, Abby doesn't want Nia. You mean this whole letting-the-moms-choose idea was just a ruse?! Abby convinces Melissa to choose Chloe, which makes Kendall cry. "We already knew who was going to get it," says sad-face Kendall. Excellent point. Chloe's happy to get the part, but she's feeling the pressure. And now Chloe's crying, too. I told you there was a lot of crying in this episode. Well done, Abby. Well done.
3. Maybe I'm still coming down from the excitement of meeting Maddie and Chloe last week, but I love that these two are constantly cheering each other on instead of pulling each other's hair out. They both competed solos this week, danced beautiful, and (most importantly) beat Justice! As Abby so eloquently says, "Justice has been served!" Maybe the judges were as turned off by all the fake blood in his routine as I was. Anyway, back to the girls. Chloe's beaming smile backstage while Maddie performed was just priceless. Time for crowning: Maddie got second place, and Chloe got first! Maddie was so happy for her. Mom Christi was a mess. So was I. Go Chloe! Cue the victory music.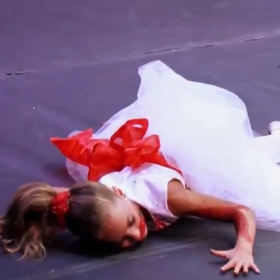 2. Remember how nothing makes me happier than seeing Mackenzie dressed up like an animal? So obviously I was thrilled when Abby announced that this week, little Mac would be a killer bee. Wait, is that the same solo music that Vivi once used? Uh oh, I sense impending drama… Luckily, Mackenzie was so darn cute that nobody stayed angry for long. Basically, she put Vivi's sad shimmying to shame. A well-deserved first place. "She's not Maddie. She's Mackenzie, and she's an amazing little dancer," said mom Melissa. Truth.
1. A moment of silence at a dance competition is a very rare thing, but Abby manages to inspire one with this week's group routine. "My Last Text," about a group of kids who die because they're on their phones in the car (creepy!) was well danced, mature and super poignant. The audience was in tears and even Cathy called it "absolutely brilliant." Not surprisingly, this number wrapped up the Abby Lee Dance Company's clean sweep. All in all, an excellent way to end the season.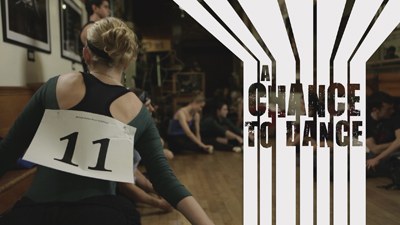 We know you've got a lot of reality dance shows to watch this year—"So You Think You Can Dance," "Dancing with the Stars" and "All The Right Moves," to name just a few. But get ready for one more!
That's right, "SYTYCD" producer and judge, Nigel Lythgoe, is at it again. His new show, "A Chance to Dance" premieres August 17 on Ovation. It follows Michael Nunn and William Trevitt, former Royal Ballet dancers and founders of London-based BalletBoyz dance company, on their quest to form a new troupe in the U.S. After a nationwide search, they select a dozen dancers who travel to Jacob's Pillow to rehearse for a final gala performance. DS attended the taping of that final episode back in May, and afterwards, sat down with Nigel to talk about the show.
Dance Spirit: You filmed the entire show in only 6 weeks. What was that like?
Nigel Lythgoe: Getting it all together in that time was remarkable. They took two weeks to audition around the country, and it took two more weeks to do background checks on the chosen dancers. Then they went up to Jacob's Pillow and choreographed the final number with the help of Allison Holker. Two weeks later, they performed at the gala in New York. I thought they were terrific. I was shocked at how good they were in such a short time. They looked like they'd been a company for a while.
DS: What makes this show different than other dance reality shows we've seen?
NL: The boys are sort of fish out of water. They're not used to American dancers, and they didn't know what to expect. And, unlike "SYTYCD", they really only wanted contemporary dancers. But at the end of the day, it isn't very different. It's a competition, and it's one big audition from beginning to end.
DS: Will we see you on the show?
NL: My contract with FOX excludes me from judging on any dance competition shows other than "SYTYCD." But at the end, the 12 dancers in the company were supposed to go on tour with "SYTYCD." Then we found out that this year we can only take 8, so just after the final performance when everyone was excited about the experience, the company was told that not all of them could go out on the road. I was there for that, to explain that to them. It was very tough, and there were a lot of tears.
DS: What will happen to the company after the "SYTYCD" tour?
NL: It's Michael and William's company. We were there to film the experience of creating it, but now it's up to them what they do with it.
Tune in August 17 on Ovation for the first episode!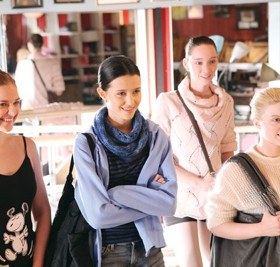 All photos by Adam Taylor, courtesy ABC Family
If you're like the DS staff, you're already obsessed with "Bunheads," the new ballet-centric show on ABC Family. What's not to love? The show's star, Sutton Foster, has serious Broadway cred, the plot gives us a sometimes dramatic, sometimes hilarious look at the life of a dancer and, best of all, four real-life dance students get their big breaks on the small screen! Kaitlyn Jenkins, 20, who has trained in ballet, modern, hip hop, tap, jazz and ballroom, plays Boo, who loves to dance but struggles with the fact that she doesn't have the perfect ballet body. Former School of American Ballet student Julia Goldani Telles, 17, plays Sasha, who's got the dream body and the talent but doesn't really have the heart. The musical-theater loving Bailey Buntain, 22, plays Ginny, who yearns to break out of her small town life. And Emma Dumont, 17, who has a couple of small movie roles under her belt, plays fun-loving Melanie. Read on for The Dirt with all four breakout stars.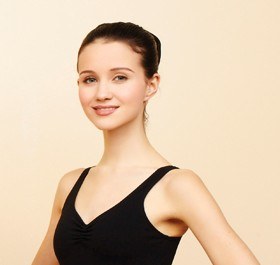 JULIA
Dancer you would drop everything to see: Natalia Osipova!
Biggest guilty pleasure: "The Ellen Show's" Hidden Camera Pranks and Dance Dares.
One thing most people don't know about you: I eat raw garlic. It's great.
What are your pet peeves? People who leave the toilet seat up! GROSS!
Dance-wise, do you have any bad habits? Many, but I like to think of it as interpretive dancing ;)
What's the strangest thing in your dance bag? A plastic monkey watch that I once found in a classroom
What was your reaction when you found out you were cast in Bunheads? I ran around my house in my pajamas, howling.
When you were little, what did you want to be when you grew up? A spy.
Where do you see yourself in ten years? On a remote island, formulating my world-domination plan.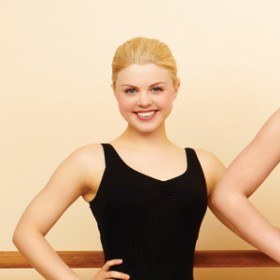 BAILEY
If you could dance with any performer, past or present, who would it be? Fred Astaire. But before we could start dancing he would have to pick me up off the floor from fainting.
Biggest guilty pleasure: Cuddling up in bed, eating Wheat Thins and watching Instant Netflix on my nights off. Wow, I'm exciting… J
Favorite food: I LOVE Mexican food.
One thing most people don't know about you: I'm an Auntie to 9 nieces and nephews, and I'd rather hang out with them than most adults. They are the sweetest little people.
One thing you can't live without: My sisters. They're my best friends, my inspiration, and the good kick in the butt I sometimes need.
Who would play you in a movie? Oh probably one of the Victoria's Secret models. Oh wait… HA! I'm sorry I fell asleep for a minute and was DREAMING.
What are your pet peeves? The sound of snoring drives me a little nuts. Oh and I hate getting to a movie late and missing the previews.
Dance-wise, do you have any bad habits? I carry tension in my shoulders. If I had a penny for every time I've heard "Shoulders down!"…
What's the strangest thing in your dance bag? Floss. Oral hygiene is no joke.
When you were little, what did you want to be when you grew up? Belle from "Beauty and the Beast." Clearly, I was a very realistic child.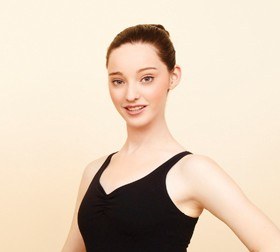 EMMA
Dancer you would drop everything to go see: Ariana Lallone. She used to dance for Pacific Northwest Ballet, and she is stunning. I've ever seen anyone command attention in their dancing like she does.
Most played song on your iPod: "Bad Reputation" by Joan Jett
Favorite movie: Billy Elliot. I own it on VHS and have seen it a thousand times. I also love Fight Club.
Biggest guilty pleasure: Butterfingers. Butterfinger Crisp. Butterfinger ice cream. Anything Butterfinger.
One thing most people don't know about you: I play Roller Derby.
If you weren't a dancer/actress, what would you be? A biomedical engineer.
Who would play you in a movie? A teenage Amanda Bynes.
What's the strangest thing in your dance bag? An allen wrench.
Do you have any pre-performance habits or superstitions? Right before I go on stage, I like to put a little Tiger Balm under my nose. It smells great and reminds me to smile.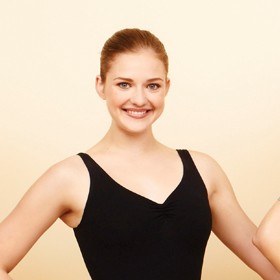 KAITLYN
Dancers you would drop everything to go see: Desmond Richardson & Diana Vishneva
Favorite movie: The Help and Tim Burton's Alice in Wonderland
Biggest guilty pleasure: CUPCAKES!!!
One thing most people don't know about you: I have this burning desire to ride a motorcycle.
If you weren't a dancer/actress, what would you be? I would want to pursue a singing career or possibly photography. It would have to be something "artsy!"
One thing you can't live without: My iPhone <3
Who would play you in a movie? Jennifer Lawrence
What are your pet peeves? When people lie
Dance-wise, do you have any bad habits? Sometimes my turnout isn't as good as it could be.
Do you have any pre-performance habits or superstitions? First I jump up and down and then I shake my arms out. Then, I give a little prayer and blow a kiss to my pointe shoes!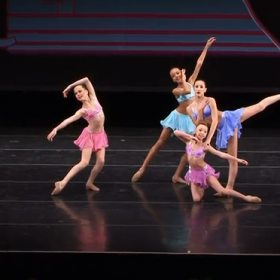 It's official, times are a-changin' on "Dance Moms" this week. New moms, new dancers, new rival studios—it's getting a little hard to keep track! To help you out, I've compiled the three most awesome—and three most awkward—moments from the latest episode.
AWKWARD The moms' strategy to get Kelly back to the studio. Because they spend way too much time with their daughters, it appears the moms have reverted back to fourth grade, and have decided to give Abby the silent treatment. Melissa even hides behind her Sweet Tarts box so Abby can't see her. Abby is confused. I'm confused, too. Why would that bring Kelly back? Didn't Kelly decide to leave on her own? And most importantly, who's watching all the children while the moms are busy silently loitering in Abby's parking lot?!?!
AWESOME Everybody's replaced. Don't get me wrong, I love all the little cuties that usually make up ALDC, but it's nice to see Abby finally put her money where her mouth is. We've certainly heard her say, "Everyone's replaceable," enough times. Plus, these new girls are mega-talented! We knew Ally was phenomenal, but with the addition of Bella and Kaeli, she looks even better (and fits in better height-wise). An excellent threesome, but we're told another kid is on her way…
AWKWARD Enter Sophia, the "Maddie replacement." Let's hold off talking about her dancing for a minute and focus on her voice. Unless Mom Jackie is married to Mickey Mouse, there's no way that's natural, right? But even after Abby makes fun of her high, squeaky pitch, she sticks to it. I guess she's not faking it…Until later, alone in the confessional, her voice suddenly sounds perfectly normal. Something fishy is going on here. I smell a publicity stunt.
AWESOME I wish Abby hadn't felt the need to hype Sophia's dancing up as much as she did. Truth is, it was unnecessary. This girl's talent speaks for herself. And her solo? I still can't get over those fouettés. Just for fun, check out this clip of her pirouetting on "Ellen":
AWKWARD A new rival dance-studio owner is emerging, and it's Yvette, the dance mom we loved to hate (but mostly hated) on "Abby's Ultimate Dance Competition." Yvette's daughter is Hadley, who Abby infamously referred to as "road kill" back in L.A. She's got a grudge, and she's out for blood. But does this mean our old rival is out of the picture? Don't get too excited. In a strange, unnecessary clip this week, Mom Jill is "in the area", so she stops by Candy Apples to have an uncomfortable conversation with Krazy Kathy. Ohio is in the same "area" as Pittsburgh, right?
AWESOME The old ALDC girls band together for a mall performance. They choreographed it themselves and the moms put out the word, but will anyone come? Obviously. The mall goes insane! They might as well have been One Direction for the number of crazed teenage fans packing the place and shoving their iPhone cameras in each other's faces. The dancers did one routine on a makeshift stage, and, while it was cute, it was not up to their normal high caliber. It's nice to see them having some fun, but Mom Holly admits, "The girls need discipline. They need a dance teacher." Well, duh.
And now, the QUOTE OF THE WEEK:
"Hadley wasn't exactly road kill. She was just the road, and Sophia drove right over her." —Abby
I guess Abby feels really bad about that road kill comment. You showed her, Hadley. Oh wait, no you didn't. Better luck next time.
The suspense is killing me for the next episode. Who will still be a member of ALDC? The new girls only got second place, so will Abby kick them to the curb? And what will the poor old dancers we love do without a teacher?! Check back here next week for another recap.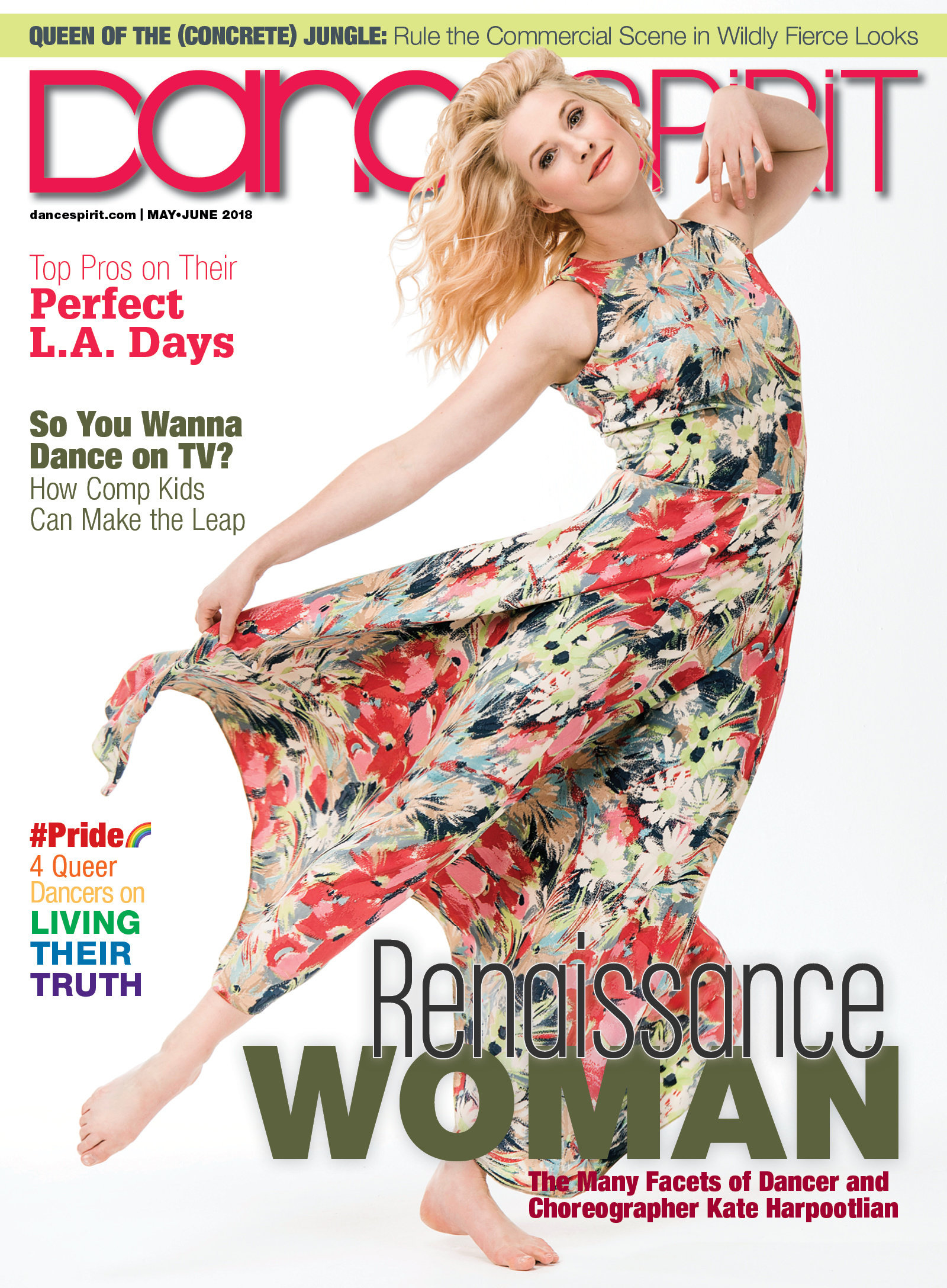 Get Dance Spirit in your inbox