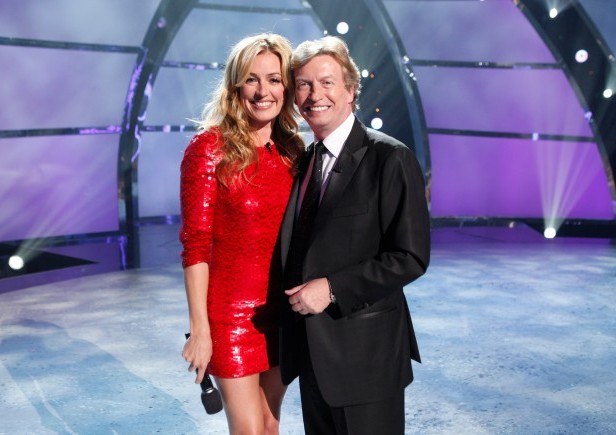 Get ready for Cat Deeley's fierce fashion, Lil' C's fictional vocabulary, Mary Murphy's high-pitched holler and, of course, some insanely talented dancers! That's right, "So You Think You Can Dance" is back for a new season tonight. And Season 9—with a brand new one-night-only format—will certainly be an exciting one. DS chatted with our favorite judge and yours, Nigel Lythgoe, about what we can expect.
Dance Spirit: How do you feel about this season being aired one night per week instead of two?
Nigel Lythgoe: Putting the results in the same show as the performances means we've got to be very strong in our thoughts. We'll have to take into account the routine from the week before, what America thinks and then the routine this week, which America can't vote on. The judges will be more important than ever this year.
DS: And what about crowning two winners?
NL: It's a major change, but it's something we should have done years ago to be honest with you.
DS: What's your favorite part of the season each year—the auditions, the top 20, the tour?
NL: Well if you ask me towards the end of the series, I would say the end of the series, because we just get so tired at that point. But at the beginning, I love the audition process. I'm inspired by it to be frank with you. Not all the kids that I think are fantastic get through, but seeing so many dancers put their hearts on their sleeves and have the guts to audition makes me very proud.
DS: What's your least favorite part?
NL: You're not going to believe me, but rejecting people.  This is a professional competition, so we're looking for the very best. Sometimes when we tell people they're not good enough, you can see that their hearts are broken. Even with the bad ones, I want to say, "Keep dancing!"
DS: How was the turnout at auditions this year?
NL: Very strong. The turnout was equal to other seasons, but the standard of dance goes up each year. People get used to what we're looking for, so they train themselves. The contemporary kids are doing a lot more hip hop. And, by the looks of it, the hip hop kids are even taking a few ballroom lessons.
DS: There have been rumors that "SYTYCD" is on its way out, but what do you see for the future of the show? Will this new format stick around for a while?
NL: Well I'm certainly hoping so. I would like to think that FOX will continue to think of us as part of its schedule, but that depends on viewers. At the end of the day, it's a business. If we lose viewers, they're going to drop the program. It isn't up to me or to the format, it's all about whether people watch. Just as a dancer accepts rejection if they're not what a choreographer is looking for, this is something that I accept as a part of this business.
If it were up to us, "SYTYCD" would be here to stay. We can't wait to find out who will be crowned America's favorite dancers, and put them on the cover of our October issue! For the first episode of the season, tune in tonight at 8/7c on FOX.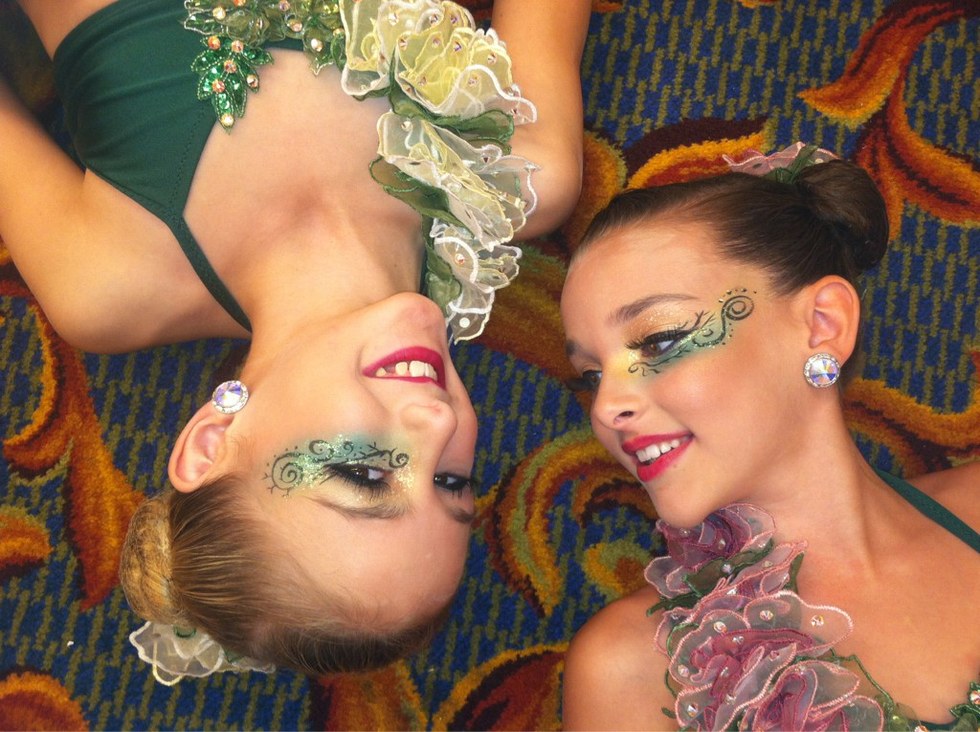 Thank goodness, "Dance Moms" is back after their week off. And for this episode the team headed to Philadelphia to compete at Starbound. Of course, it was chock full of drama and dancing. Let my top five moments begin:
5. Chloe and Paige got a duet, which apparently they really wanted (although we've never heard anything about it). But then, shocker of shockers, Paige has a broken foot after her debacle last week. What does that mean? Mom Jill sniffs out an open spot, and (bam!) she's there, Kendall in tow. As much as I sometimes want to drop heavy objects on her mother's head, Kendall is really sweet, and it was a nice challenge for her to dance alongside Chloe. They deserved that first place win.
4. Maddie had to miss rehearsal to film her part on "Drop Dead Diva." The tension was high: Would she remember to rehearse Abby's choreography? Would she still be able to perform her solo and come out on top? Obviously, Maddie had no problem multitasking because she's the bomb. Her solo was typical Maddie—it was pretty, emotional, had lots of turns, and she ended lying down. She won Top Junior Soloist. No surprises there.
3. The group number, Allouette, incorporated "more ballet technique," which I must say, is severely lacking from a lot of these girls' repertoire. Showing that to the judges may not have been the wisest decision. But their awesome French costumes were so cute that I barely noticed their lack of turnout. That Abby is one tricky lady. First place, baby.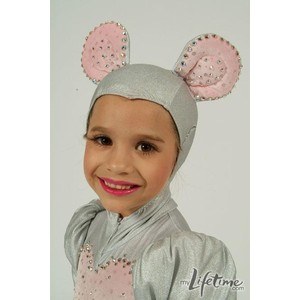 2. I was actually on mom Kelly's side when she pulled Brooke's routine despite Abby getting really mad about it. After all, the girl's back was in so much pain that she couldn't breathe! Ten points for the moms! Oh wait, remember when mom Kelly didn't know who Anne Frank was? Points revoked.
1. It would be hard for a solo by Mackenzie to not make it into my top five. But then, in addition to just being her adorable self, she absolutely killed her routine. "My dance is called Do You Love It?" she says. "I know I love it!" Cuteness overload. Second place?! This girl was robbed.
Tune in next week for more "Dance Moms" madness, and don't forget to let me know what you thought of this week's episode.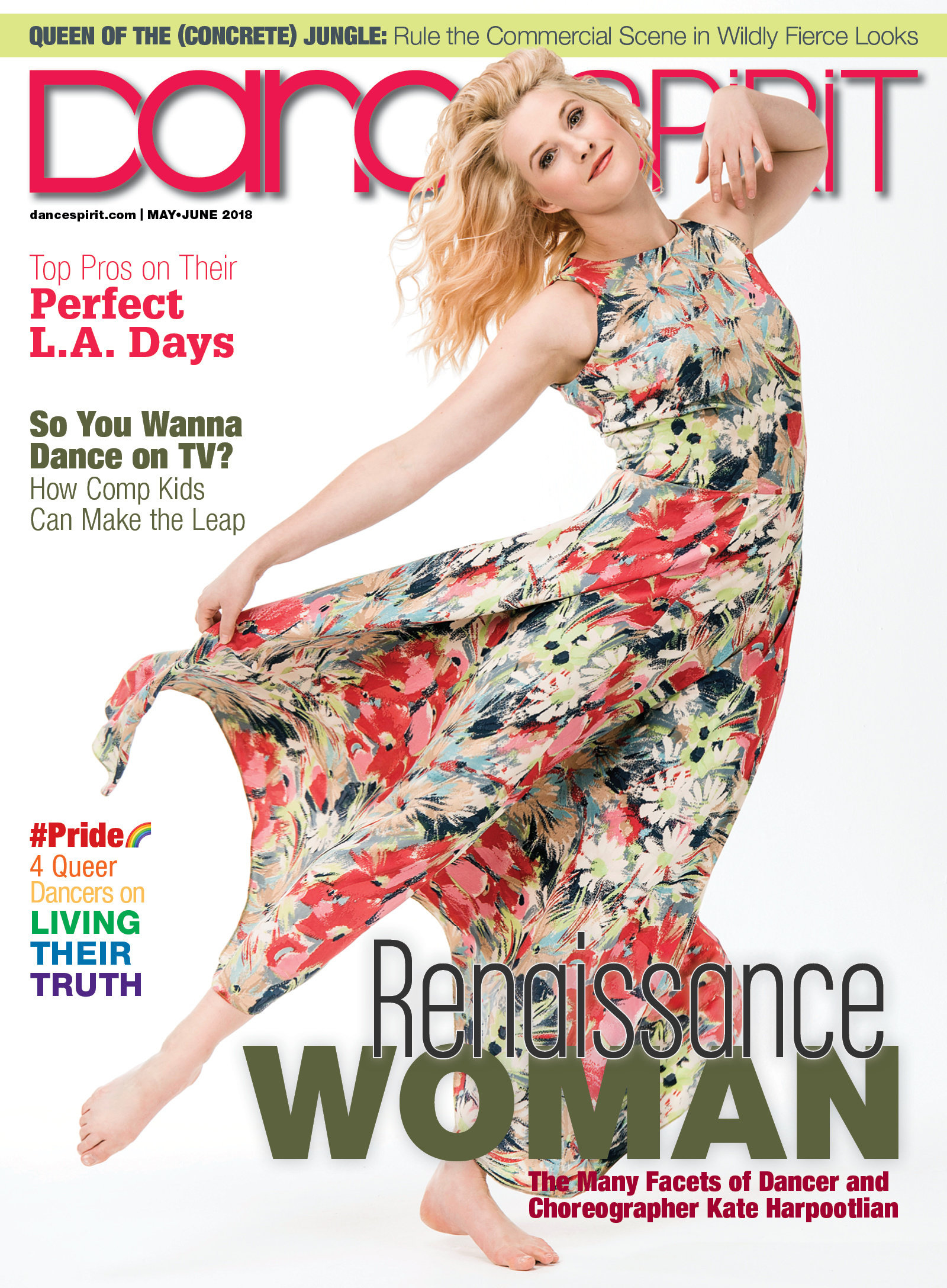 Get Dance Spirit in your inbox