Sep. 25, 2012 10:18AM EST
So, we knew that pretty much the whole world was obsessed with Newsies. We didn't know that "the whole world" included "members of other Broadway casts." Apparently it does. And who's best at being obsessed? Musical theater pros!
When the touring cast of The Addams Family decided to express their undying devotion to (and envy of) their Newsies brethren, the result was, unsurprisingly, kind of incredible. Ghouls and goblins switch-leaping and pirouetting through a hilariously tongue-in-cheek tribute to "Carrying the Banner"? Yes please. (Sample lyrics: "Imagine paychecks from Walt Disney...and all the girls lined up for you [hairdresser: 'Girls? Ew']...and finally dancin' on the Tonys...if only you was five-foot-two!")
It is, in a word, magical. Check it out!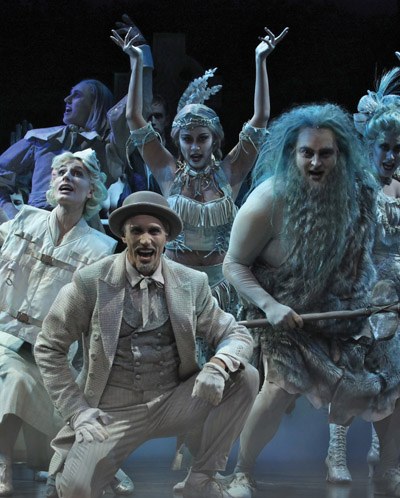 The Addams ancestors. Karla is in the center, dressed as a Native American. (Jeremy Daniel, courtesy Type A Marketing)
Karla Puno Garcia is one seriously versatile performer. Dubbed a contemporary dancer on Season 5 of "So You Think You Can Dance," the D.C. native wowed the judges with her strong technique and fluid movement. She was also a hard-hitting member of hip-hop crew Boogie Bots from "America's Best Dance Crew" Season 2. But Karla's skills go far beyond the TV competition world. She's toured with Rasta Thomas' Bad Boys of Dance, performed behind the likes of Jordin Sparks and Akon, and is now making her mark on the Great White Way. Her musical theater chops have earned her dancing roles in the 2005 national tour of Wicked, the 2006 Broadway show Hot Feet and the Broadway revival of West Side Story in 2010.
At only 26 years old, Karla's not slowing down—she's now showing off her creepy, kooky, mysterious and spooky side in the touring cast of The Addams Family musical. Check out theaddamsfamilymusicaltour.com to see where Karla and the rest of the cast are heading
next, and read on for The Dirt!
Most-played song on your iPod: Lately it's been "Moves Like Jagger," and plenty of Bruno Mars and The Roots.
What's your biggest guilty pleasure? Watching "The Real Housewives" and "The Millionaire Matchmaker."
One thing most people don't know about you: At 10 years old, I created full productions in my basement with my little brother and sister. We had costumes, lighting cues, sets and choreography. It was intense!
Who would play you in a movie? Could Mila Kunis do it? I love her.
Favorite city in the world: So far it's New York, baby! Lanai, Hawaii, and Sydney, Australia, are amazing too.
Who is your dance crush? All the boys I did West Side Story with. That choreography brings out such a strong, masculine energy.
What is your pet peeve? When someone taps you repeatedly with their index finger to get your attention.
What's the strangest thing in your dance bag? When I first moved to NYC, my dad gave me a can of pepper spray to protect myself. Luckily, I've never had to use it.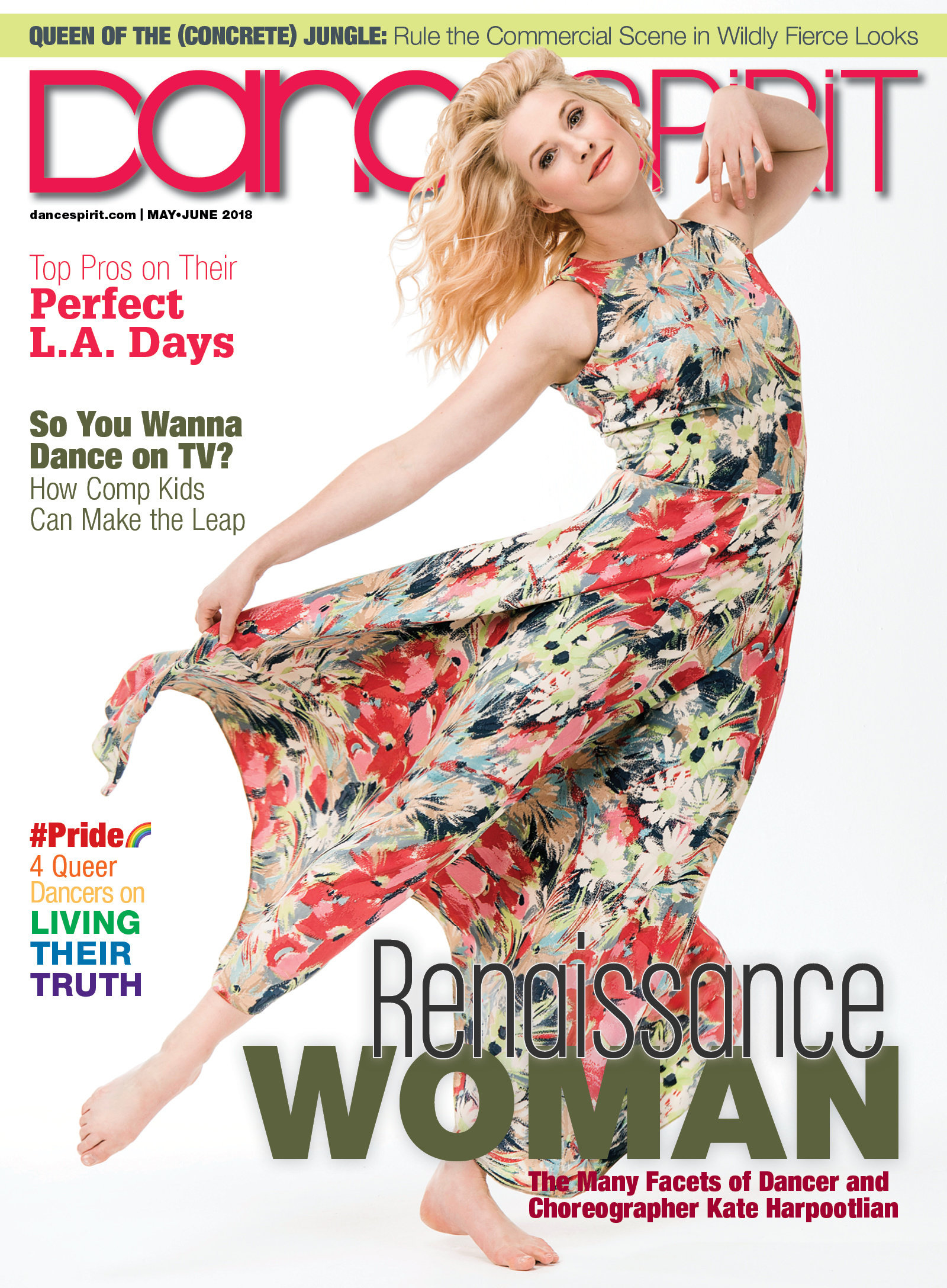 Get Dance Spirit in your inbox