Jan. 16, 2014 10:48AM EST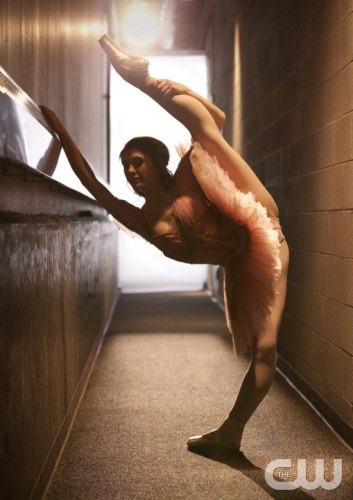 We'll even miss Beckanne's oversplit. OK, we'll especially miss Beckanne's oversplit. (Photo Erik Ostling/The CW)
Sad news, bunheads: The CW announced yesterday that it's curtains for "Breaking Pointe." The docusoap, which followed Utah's Ballet West, won't be back for a third season.
Let's be honest: Most dance fans had a pretty conflicted relationship with the show. A lot of us were irritated by the way the cast's interactions were manipulated for maximum drama, and disappointed by how little dancing actually made the final cut.
But here at DS, we're genuinely sad that "Breaking Pointe"'s run is over. It brought ballet—real, professional ballet!—to mainstream television. It earned some truly beautiful dancers, like Beckanne Sisk and Christiana Bennett, a well-deserved degree of fame. It showed us a whole lot of Frederick Ashton's amazing (and relatively rarely-seen) Cinderella. And while some of its plotlines were melodramatic, others—especially director Adam Sklute's hesitation about casting Josh Whitehead, the company's only African-American male dancer, in a comic role—addressed meaty ballet-world issues.
Farewell, "Breaking Pointe." We'll miss our weekly dose of professional ballet company life—however "real" or "unreal" it may have been.
May. 22, 2013 11:32AM EST
Heads-up, bunheads: "Breaking Pointe," the reality show following Utah's Ballet West, returns to The CW for its second season July 22. And thank goodness, right? It's one of the few mainstream portrayals of ballet that comes close to getting at the actual reality of the ballet world.
That said, because this is The CW we're talking about—you know, the network that brought you that soapiest of all non-actual-soap-operas, "Gossip Girl"—"Breaking Pointe" had plenty of drama last season, too. Did we love that side of the show, in theory? Not really. Could we stop watching it, in practice? Nope again.
The first trailer for "BP" round 2 just came out, and it's a drama-rama doozy. Ronnie is injured! There's a hot new dancer dude in town! Christiana might be feeling threatened by Beckanne! Allison and Rex are broken up...again!
On the plus side, there are hints of some pretty serious dancing going on, too. (Here's hoping season 2 includes quality footage of the company working on Balanchine's gorgeous Jewels, which they performed in April.)
Take a look!
May. 31, 2012 12:56PM EST
It's the moment we've all been waiting for: "Breaking Pointe," the new CW series following Salt Lake City's Ballet West, premieres tonight!
I was lucky enough to get my hands on a screener copy of the first episode, so believe me when I say: You will be obsessed with this show. There's tons of behind-the-scenes drama—some of it dance-related (the first episode documents contract renewal day, and let's just say not everyone ends up happy), some of it not so dance-related (half the cast members are dating each other, so...). It's seriously entertaining.
And interesting. The show's mission, according to artistic director Adam Sklute, is to be "the antidote to Black Swan," disproving the movie's negative stereotypes. While a few small aspects of the show do seem a bit "Black Swan"-y (the opening includes dancers in dramatic spotlights, with a voice-over intoning "We do it to be perfect" ominously), for the most part "Breaking Pointe" seems to present ballet's joys and heartaches pretty realistically. It's nice to see Sklute talking about the instability of a dancer's life in a way that's sympathetic as well as candid: "I often have to make decisions that my dancers don't like," he says in this episode. "It's hard on them. But the best recipe for creating a hardworking and well-functioning dancer and artist is if all the dancers know that they are special, but also that they're expendable." (That's about as mean as he gets, by the way. No evil directors here.)
Can't wait for the premiere? Read our interview with cast member Beckanne Sisk about filming the series, and check out the preview below!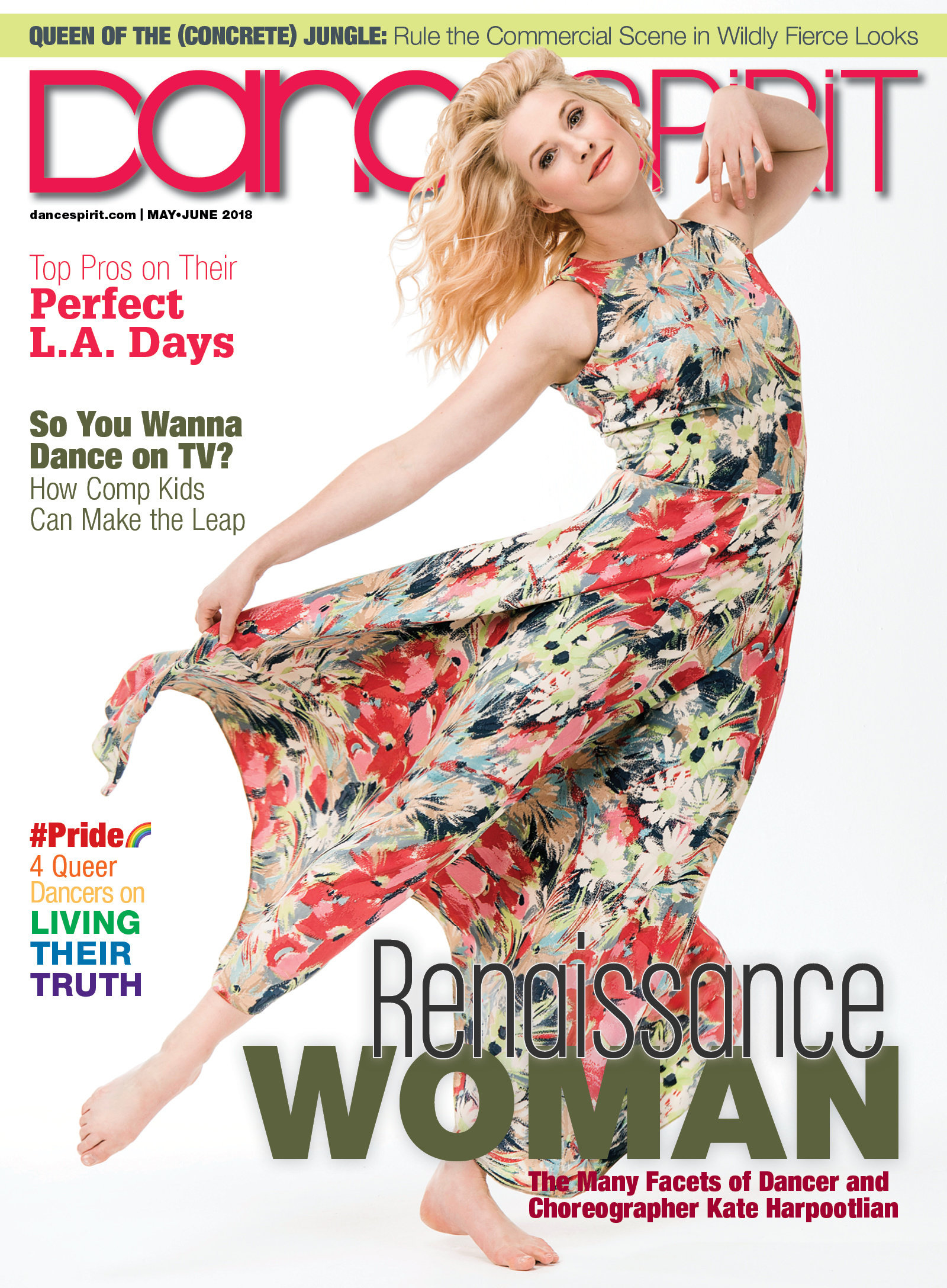 Get Dance Spirit in your inbox