Dec. 11, 2012 11:22AM EST
Thank you, "The Today Show," for introducing us to our new favorite person: Christian Bottger, aka "Little Fear."
On Sunday afternoon, the 10-year-old dancing sensation performed with the Tampa Bay Buccaneers cheerleaders before the team's showdown with the Philadelphia Eagles. Let's just say nobody was watching the cheerleaders—which, considering the dudes that make up your average football audience, is pretty darn impressive. Here's the clip. (And yes, the number opens with "Gangnam Style"—we're sorry—but stick it out, because seriously, you want to see this kid Dougie.)
Anyway, some on-the-ball producer at "The Today Show" understood that a star had just been born, and got Christian and the cheerleaders on this morning's show. Which, not being football-watchers, is where we first saw him—and fell in love.
The show doesn't have footage of his performance online, but they do have his kind of adorable interview. (Matt Lauer: "Do you like all the attention you've been getting?" Christian: "Hmm, let me think" [makes sarcastic "thinking" face].) Take a look:
Visit NBCNews.com for breaking news, world news, and news about the economy
Nov. 07, 2012 12:19PM EST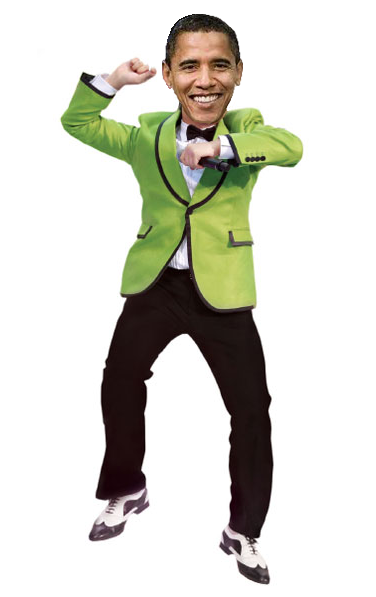 Unsurprisingly, everything today seems to be all-election, all the time. We figured we'd jump on that bandwagon, especially since we just heard a bit of dance-related political news too good to pass up.
Namely: How will Barack Obama celebrate his re-election at the Inaugural Ball? By doing the Gangnam Style dance—maybe. (Hopefully?)
Obama told a New Hampshire radio station that he was pretty confident he could "do that move," at least, though the ball probably isn't "the appropriate time to break that out." He might, however, do it "privately for Michelle." Bow chicka wow!
Seeing as Michelle has already showed off her amazing Dougie, can we put politics aside and all agree that this is one presidential couple with moves? (And if our 44th president does, in fact, bust out his invisible horse dance at the ball, can we also all agree to put that meme—once so brilliant, now so, so tired—to rest? Thank you.)
Oct. 22, 2012 03:21PM EST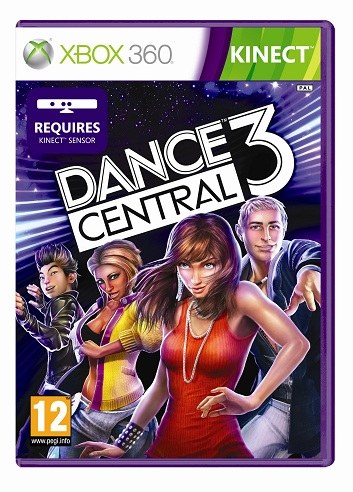 Remember waaaaay back in June, when we gave you the heads-up about the latest version of "Dance Central"—the video game in which your whole body, thanks to the Xbox Kinect system, is the controller? We were super-psyched about the fact that "Dance Central 3" would teach you some of Usher's slickest moves, routines based on actual choreography from his music videos.
Well, "Dance Central 3" has arrived, and it's even better than we imagined. In addition to the Usher amazingness, there are more than 40 other songs to choose from, by artists like Nicki Minaj, Daft Punk and (my personal favorite) New Kids on the Block. This game will teach you how to Dougie—or how to do the Hustle. You can even share the goodness with up to seven of your best dance friends, thanks to "Crew Throwdown," which lets teams of dancers battle it out.
But you don't have to take our word for it: We're giving away a copy of "Dance Central 3"! Enter here for your chance to win.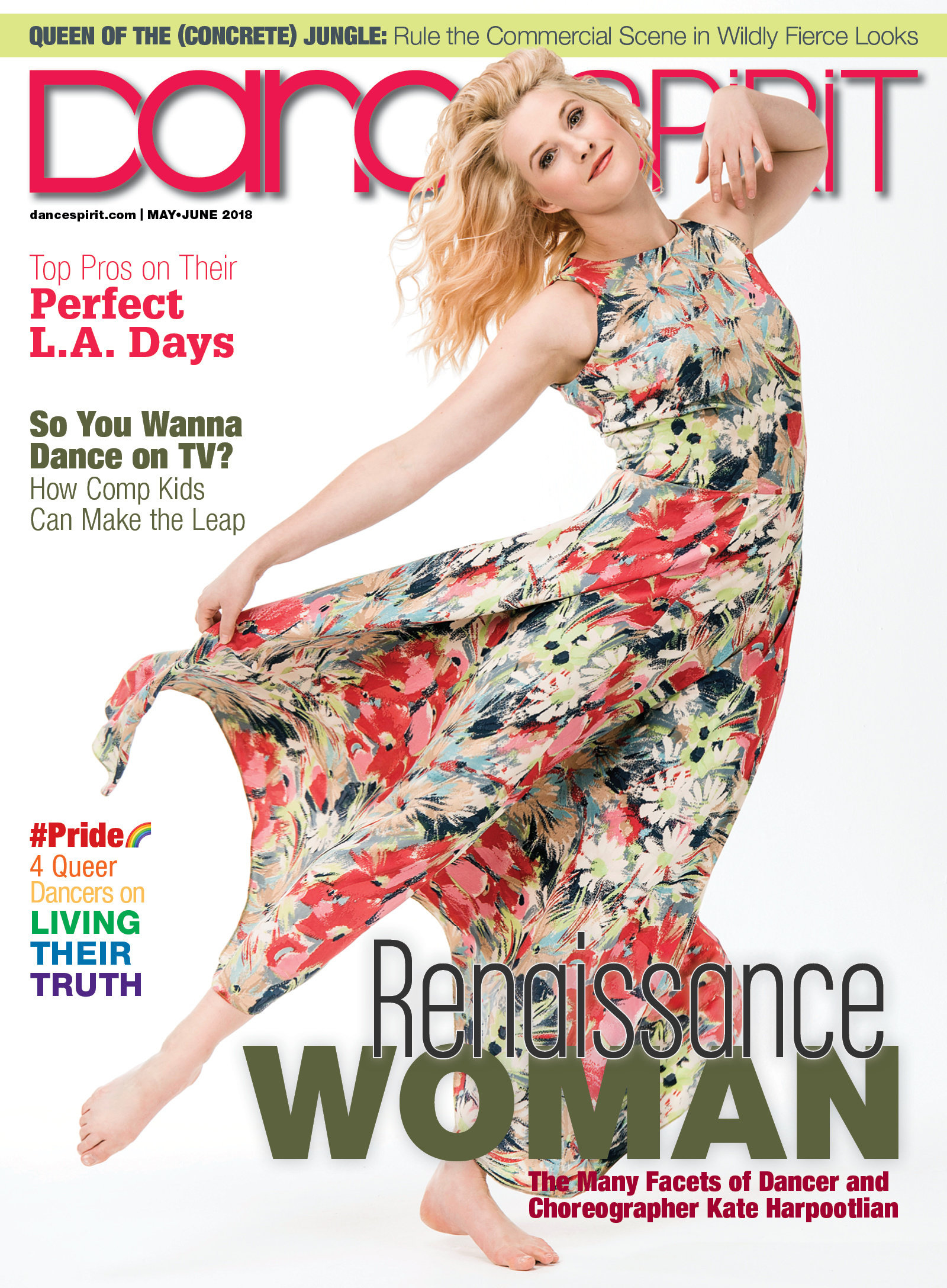 Get Dance Spirit in your inbox