Tiler Peck on "The Ellen DeGeneres Show" (via YouTube)
There are certain people in the dance universe who can just do no wrong. One of them is Ellen DeGeneres, the ultimate dance fangirl, who regularly features our favorite dancers (including her bestie, tWitch) on her ever-fabulous TV show. Another is Tiler Peck, the insanely versatile New York City Ballet principal who we've never seen give a less-than-jaw-dropping performance, even when she's in tap shoes.
In a way, it was only a matter of time until Peck made her way to DeGeneres' much-danced-upon stage. But when the moment actually came—during last Friday's ep—it was even more epic than we anticipated.
Keep reading...
Show less
We've got a super-fun game—courtesy some of our favorite "So You Think You Can Dance" alums—for you to play this weekend! It's basically reverse charades, dance style. Here's a quick rundown:
Grab a few pieces of paper and jot down different dance styles/moves. (The "SYTYCD-ers" used these: breakdance, the pony, the mashed potato, ice skating, swing dance, bollywood, Irish stepdance, aerobics, the lawnmower, ballet and Soulja Boy.)

Designate one person to be the guesser.

Set the timer for one minute and draw a piece of paper.

As a group, act out as many dance styles/moves as you can in one minute for the guesser.

Laugh like crazy, look like fools and have a blast doing it!
Or...make things easier for yourselves by purchasing the Heads Up! app to come up with the words you'll be acting out. It's actually pretty cool.
Still not quite sure how to play? Watch Melody Lacayanga, Jeanine Mason, Benji Schwimmer, Melanie Moore and Kathryn McCormick play backstage at The Ellen Show:
May. 03, 2012 11:08AM EST
If you're not already familiar/in love with Ellen Show celebabies Sophia Grace and Rosie, please click here, here and here.
Sufficiently obsessed now? Then you're ready to check out their latest adventure. And if you thought their be-tutu-ed shenanigans couldn't possibly get any cuter, you thought wrong: This time, they're dancing—with tWtich.
That's right. The awesome "So You Think You Can Dance" alum (who'll appear in the upcoming Step Up Revolution) shows off his softer side, teaching the girls some custom-made dance moves at Millenium Dance Complex in L.A.—and then donning a tiara for a little tea party, of course. If you're in need of a moment of dance zen today, this is definitely it. (And if you're a tWitch fan, let's just say you should get excited for our September issue.) Enjoy!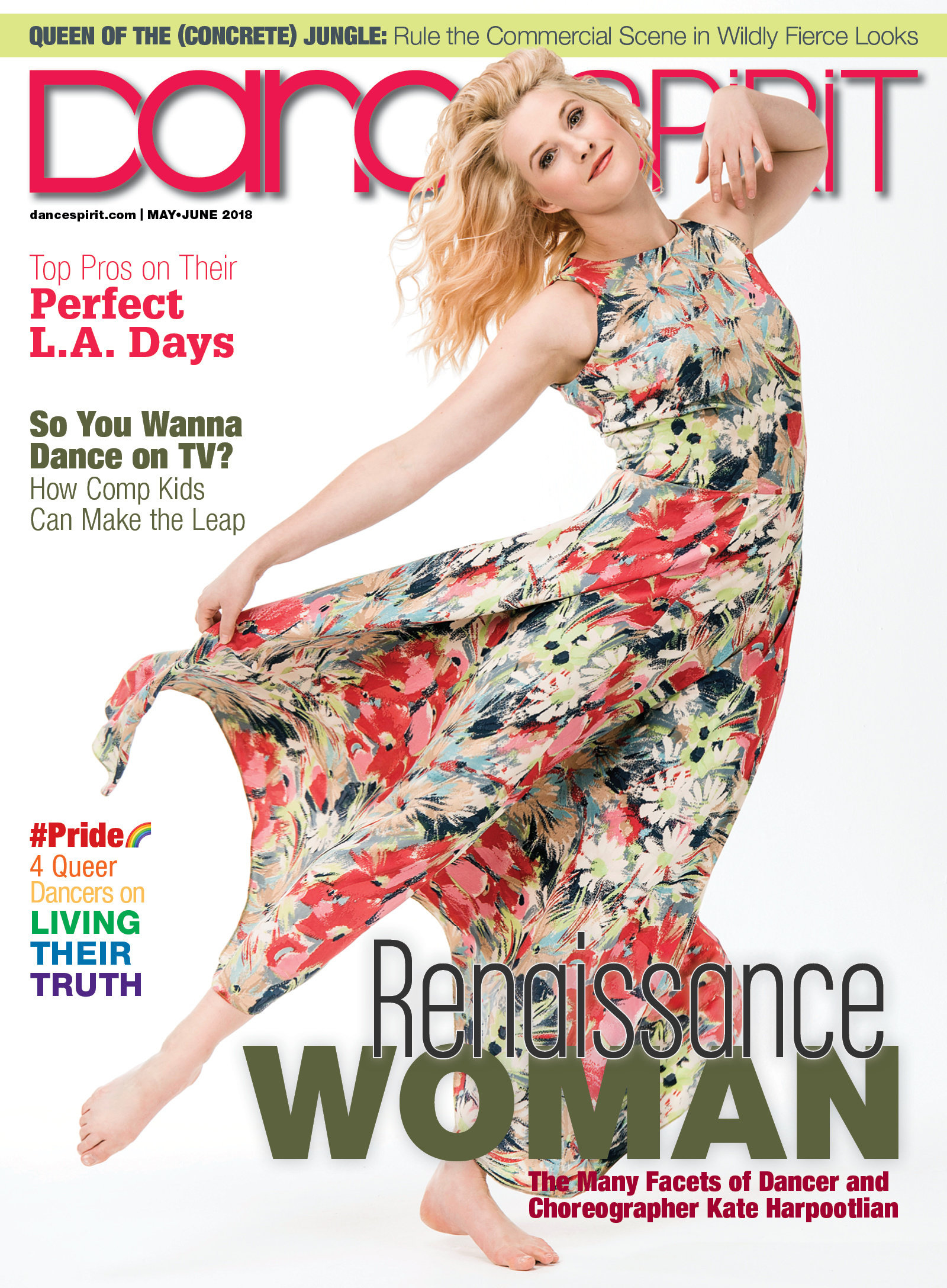 Get Dance Spirit in your inbox