Oct. 14, 2013 11:48AM EST
No, this is not yet another post about big-name designers dressing ballerinas in couture costumes.
Instead, today we're talking about ballet dancer fashion. How is it that, while there's nothing inherently glamorous about leotards and tights, somehow professional ballet dancers always manage to look sooooo cool? Seriously, it's an art form.
The Huffington Post recently went behind the scenes at New York City Ballet to get a peek at the unique looks of three dancers: corps member Gretchen Smith and principals Tiler Peck and Janie Taylor. Most of the piece is devoted to in-studio fashion—color-blocked legwarmers! custom-designed leotards!—but we also get a peek at the dancers' "people clothes," as Peck cutely calls them.
Take a look at the photos below. And if you're fascinated by ballerina fashion, check out the new Studio to Street column in our sister magazine, Pointe. Each month they photograph a different stylish ballet dancer—inside the studio and out. So far the fashionista list includes NYCB's Sara Mearns, The Joffrey Ballet's Victoria Jaiani and Cedar Lake Contemporary Ballet's Ebony Williams.
(All photos HPMG/Raydene Salinas)
[portfolio_slideshow nowrap=0 thumbs=true timeout=4000 showtitles=true showcaps=true showdesc=true]
Jan. 28, 2013 11:25AM EST
Sara Mearns is back! The gorgeous New York City Ballet principal has been out for eight months—eight months—with a back injury. But a couple of weeks ago she was finally able to return to the stage, and we were finally able to recover from our SMearns withdrawal.
The news gets even better: Sara has decided to document her comeback in a series of weekly video blogs for The Huffington Post called (cutely) "Barre None." Why? Because, as she explains in her introduction,
"...what you see on the stage does not begin to capture what ballet or our lives are all about. You see the performance, but what you don't see—the rehearsals, the costume designs, the frazzled nerves, the learning of a new ballet, the constant travels around the world, the injuries and the oftentimes long, painful road to recovery that lead us to wonder if this is the injury that can end a career—it's all a part of what we do and who we are."
Her debut video, which went up on Friday, is a series of little confessional-style updates over the course of her first day back in the swing of things. She gives us a tour of her dressing room (which includes a photo of her with her idol, Natalia Makarova), shows us her super-dramatic stage makeup, talks about her nerves as she prepares to dance the "Waltz Girl" in Serenade for the first time, and then gives us a post-performance recap, showing off some beautiful flowers from her "good friend David Hallberg" (the American Ballet Theatre/Bolshoi Ballet superstar—because of course, of course they're friends). She also wears a fabulous babushka scarf that I need, like, right now.
Take a look—and visit HuffPo each Friday for a new video from Sara!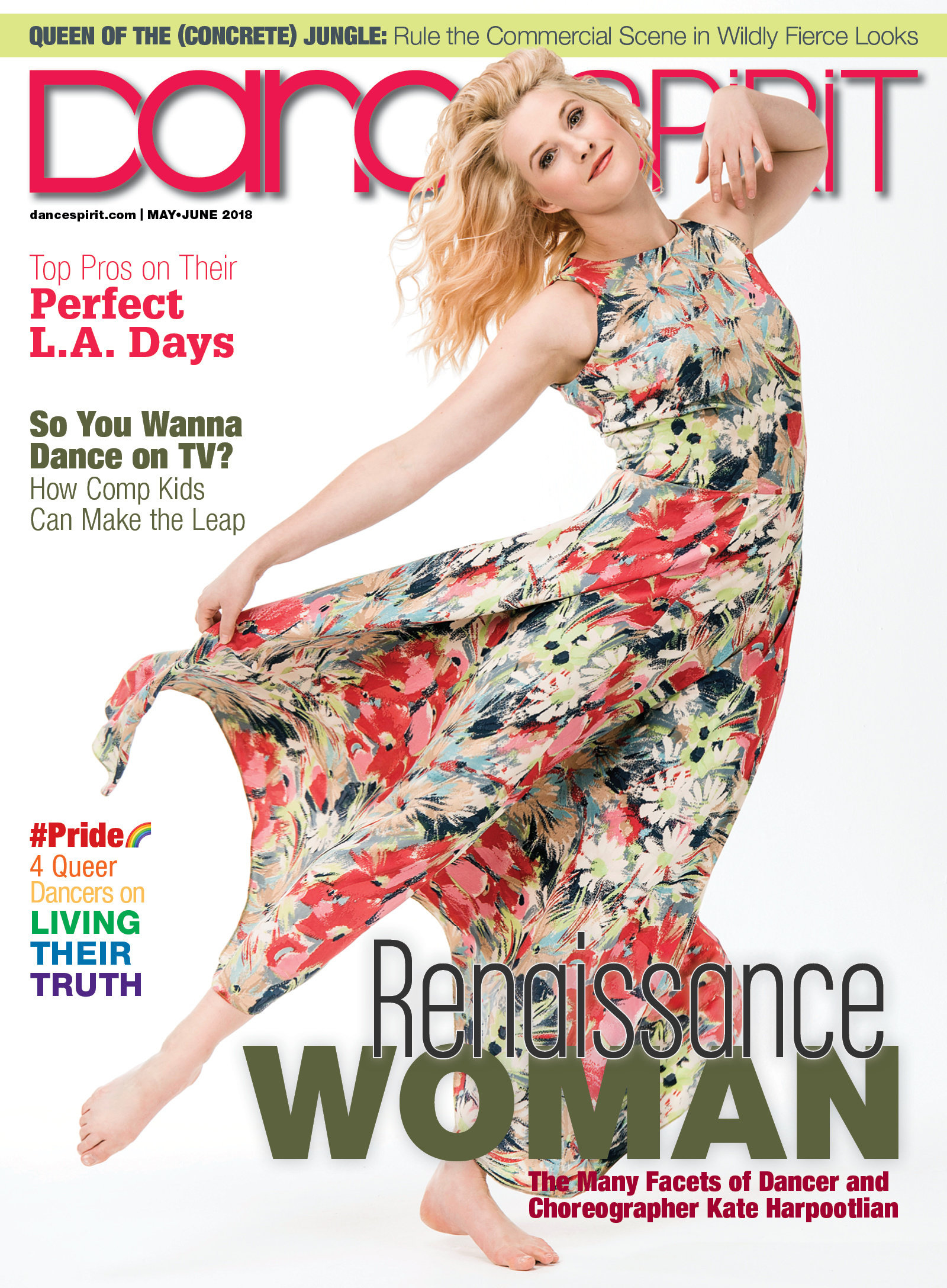 Get Dance Spirit in your inbox