Fashion
Dec. 08, 2017 02:45PM EST
Matthew Bourne's "Nutcracker" (photo by Simon Annand, courtesy Raw PR)
When most of us think of The Nutcracker, we imagine a growing Christmas tree, dancing mice, and a little girl named Clara (or Marie) traveling to the Land of Sweets. But companies around the world have been reinventing the holiday classic, changing the storyline or adding their own spectacular sets and characters. To get in the Nutcracker spirit this season, check out these out-of-the-box productions.
Keep reading...
Show less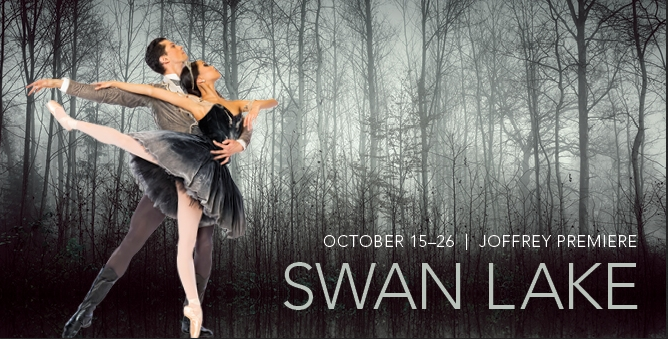 (Poster via Joffrey Ballet)
What are you doing between 12:30 pm and 4 pm (eastern standard time) tomorrow? If you've got plans, cancel them (unless, you know, they're super important), because The Joffrey Ballet is live-streaming tomorrow's Swan Lake rehearsal!
Here are a couple of reasons why this streaming is extra-strength awesome:
It's the company's first time EVER doing a version of Swan Lake.

Christopher Wheeldon is the choreographer. Plus, he'll be running rehearsal. #starstruck

Rehearsal breaks will feature interviews with Wheeldon and lead dancers.

It's The Joffrey Ballet. 'Nough said.
So tune in tomorrow (Thursday, August 21) at 12:30/11:30c to The Joffrey Ballet's YouTube channel for your front row seat!
P.S. The finished product will premiere in the Auditorium Theatre in Chicago on October 15. Click here to purchase tickets.
Like many of you, I'm guessing, seeing The Nutcracker every year was a major holiday tradition growing up. My studio never put on our own production, so my BFF Becky and I would go to a different show each winter with our moms.
We started small by seeing a Nutcracker at St. Paul's School in Concord, NH. I was young, it was my first Nut experience, and my mind was blown.
Eventually, we upgraded: We took a drive south to see Boston Ballet's Nutcracker. Mind = further blown. Whether on a small school stage or a much larger one, The Nutcracker was instantly magical to me, and it was a crucial part of my early dance experience. I became obsessed with the Tchaikovsky score, and I always picked a really lavish dress to wear to the show because being fancy was important at The Nutcracker.
It wasn't until I moved to NYC and started working at Dance Spirit that I saw the granddaddy of them all: New York City Ballet's production of George Balanchine's The Nutcracker.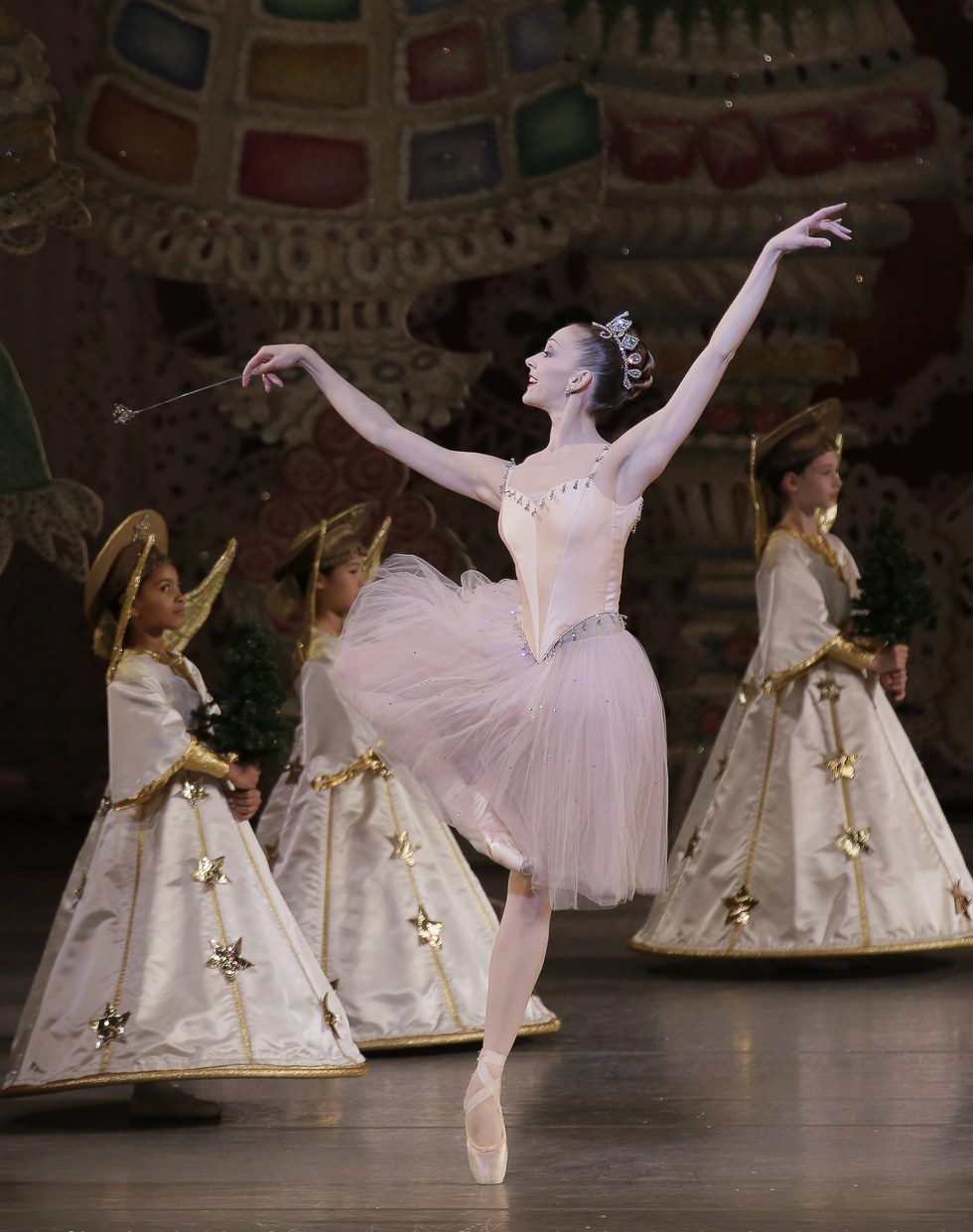 Maria Kowroski in George Balanchine's The Nutcracker. Photo by Paul Kolnik.
NYCB principal Maria Kowroski danced the Sugar Plum Fairy role, and I remember thinking it was physically impossible to have legs that long and feet that archy—and yet there she was, in all her perfect ballerina glory, being promenaded around by her cavalier.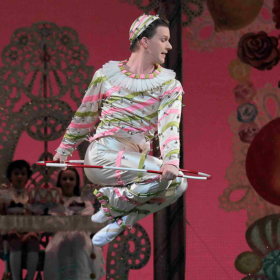 Daniel Ulbricht in George Balanchine's The Nutcracker. Photo by Paul Kolnik.
Fellow principal Daniel Ulbricht led the hyper-peppy Candy Canes, while former Dance Spirit cover girl Kathryn Morgan, then a corps de ballet dancer, stood out during the snow scene.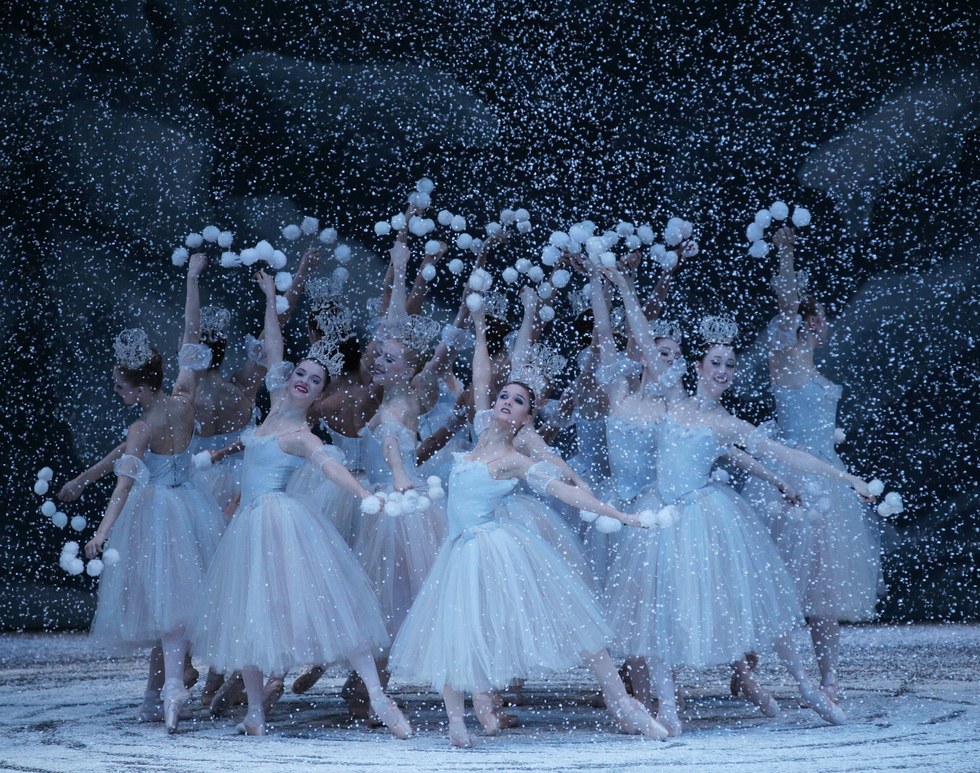 My beloved snow scene. This is New York City Ballet in George Balanchine's The Nutcracker. Photo by Paul Kolnik.
Ah, the snow scene. It makes me cry every time because it's just so beautiful. The Nutcracker is the holiday season to me, and I can't wait to continue my annual tradition by seeing NYCB's production again next week. In the meantime—until I get my Land of Sweets fix—I'll be happily prancing around the office humming all that good music and forcing the rest of the DS staff to share their favorite Nutcracker memories with me. And then I'll share them with you...
"The 'Dance of the Bonbons' was the first piece I almost performed onstage—I chickened out last-minute when I saw Mother Ginger's massive skirts! It wasn't until college that I had the opportunity to dance in The Nutcracker again. The wait was totally worth it: I got to dance 'Arabian,' a role so powerful and mysterious. I still get chills every time I hear the music." —Maggie McNamara
"I have hundreds of wonderful Nutcracker memories. But the reason the ballet is special to me is less about a single moment and more about the way it became a yardstick. Every year, between the ages of 7 and 18, I came back to it; every year, there were new parts to discover, or old parts to rediscover. It was the way I measured my progress, and it always had something new to teach me. (Still does!)" —Margaret Fuhrer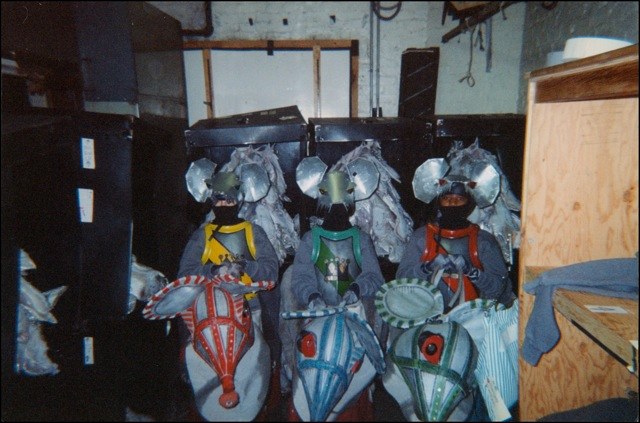 Rachel (center) as a Cavalry Mouse
"I was in the children's cast of The Joffrey Ballet's Nutcracker for a few years. My last time auditioning, I had grown too tall to technically be a kid, but they offered me the part of a Cavalry Mouse—or a mouse who's riding another mouse like a horse. The part was easy, I didn't have to spend hours on my hair and makeup and the audience went wild whenever we galloped our way into the Battle Scene. When I'm in the audience to this day, I always cheer loudest for those Cavalry Mice." —Rachel Zar
"The Nutcracker combines two of my favorite things: Christmas and ballet. I saw the Joffrey's production almost every year growing up, and loved coming home and dancing by the fire in my living room, holding my own nutcracker doll and wearing a satin nightgown like Clara." —Meggie Hermanson 
We want to hear your Nutcracker stories! Share your favorites in the comments below—and happy Nutcracker season!
May. 29, 2013 10:37AM EST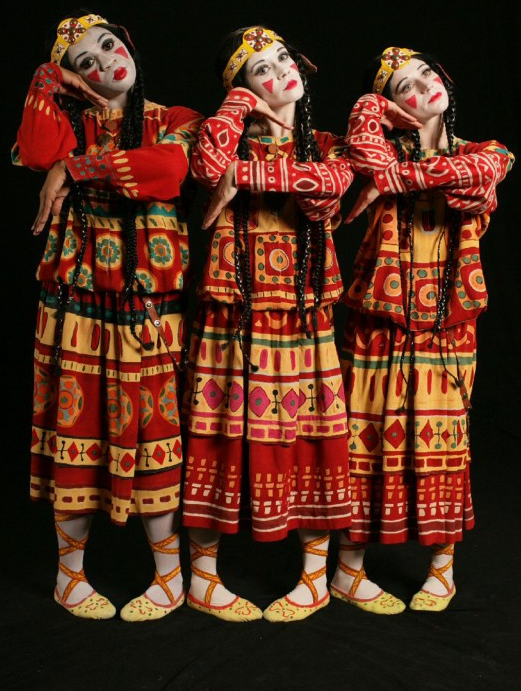 The Joffrey's reconstructed"Rite of Spring" (photo by Herbert Migdoll)
100 years ago today, the Ballets Russes premiered Igor Stravinsky's Rite of Spring, with choreography by Vaslav Nijinsky, in Paris. It caused a riot.
No—literally.
The audience just didn't know what to make of the work, which was dissonant and rough and not at all like the pretty stuff they were used to seeing on the ballet stage. (To give you a sense of what they did expect, one of the most popular ballets at the time was Les Sylphides—all delicate bourrées and long white tutus. In fact, it was on the program with Rite that night.)
Seriously, can you imagine that happening today? Brawls breaking out after a ballet premiere? People slugging each other because they're confused by music and choreography? It must have been a totally wild scene. And it speaks to the revolutionary nature of Rite, which in many ways changed how the world thought about ballet.
Since then, there have been hundreds of versions of Rite performed by dance companies all over the world. But the Nijinsky's choreography was actually lost for more than 70 years. It wasn't until 1987, when the Joffrey Ballet premiered a painstaking reconstruction of the work, that modern audiences were able to see what all the fuss was about.
Happy 100th, Rite! To celebrate, here's a recording (in three parts) of a 1989 performance of the Joffrey's reconstruction. See if it makes as much of an impact on you as it did on that 1913 audience: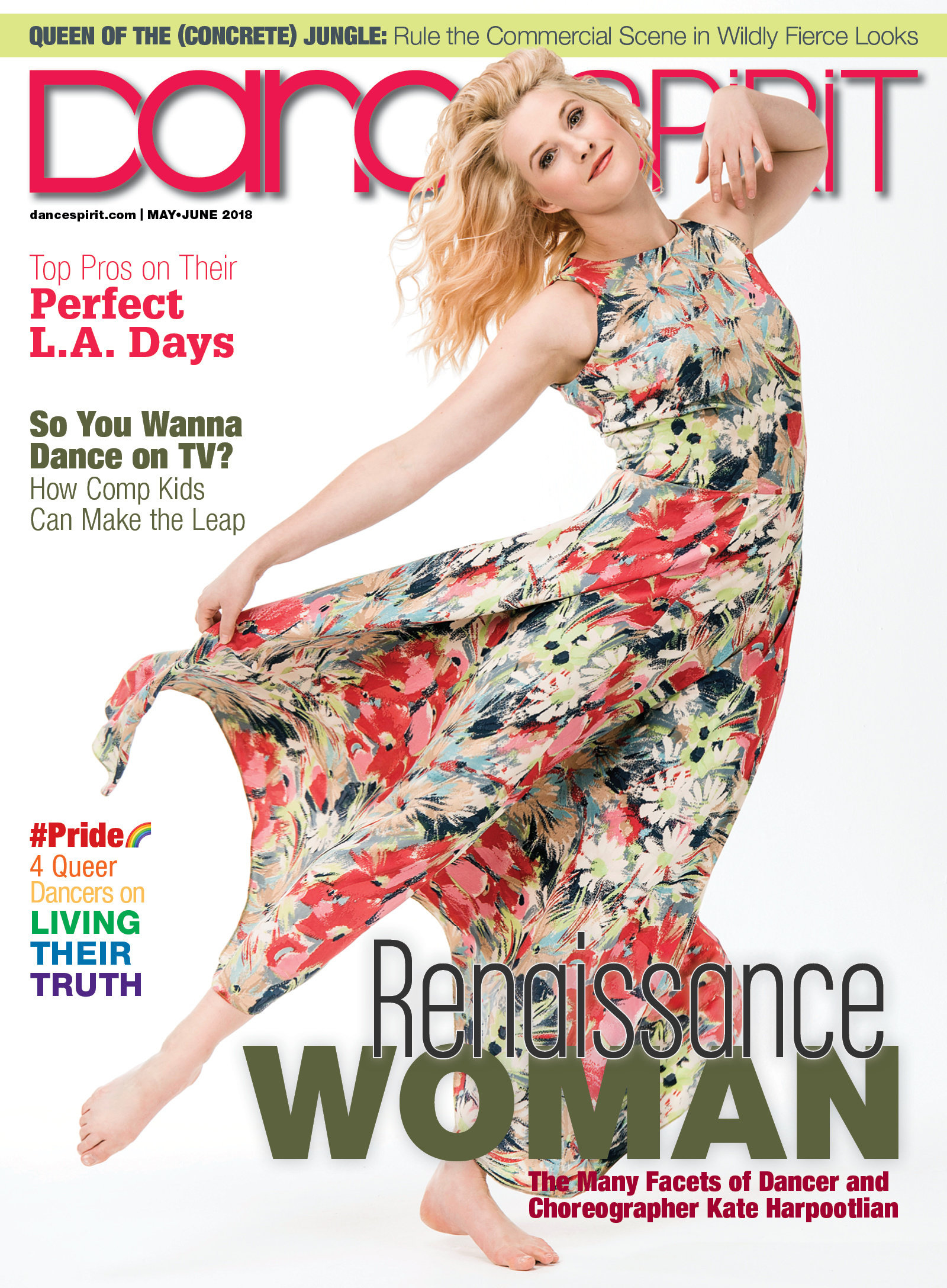 Get Dance Spirit in your inbox