Misty Copeland in the trailer for The Nutcracker and the Four Realms (via YouTube)
When we first heard about Disney's live-action film The Nutcracker and the Four Realms, we honestly weren't sure what to expect. Would it bear any resemblance to the ballet story we know alllllllll too well? Would it be light and fun, or dark and dramatic? Most importantly, would it involve dancing?
Well, the first trailer for Disney's Nutcracker has arrived, and it appears that the answers to those questions are 1) barely, 2) the latter, and 3) YES—more specifically, dancing by the one and only Misty Copeland. 🙌 🙌 🙌
Keep reading...
Show less
Fashion
Dec. 08, 2017 02:45PM EST
Matthew Bourne's "Nutcracker" (photo by Simon Annand, courtesy Raw PR)
When most of us think of The Nutcracker, we imagine a growing Christmas tree, dancing mice, and a little girl named Clara (or Marie) traveling to the Land of Sweets. But companies around the world have been reinventing the holiday classic, changing the storyline or adding their own spectacular sets and characters. To get in the Nutcracker spirit this season, check out these out-of-the-box productions.
Keep reading...
Show less
New York City Ballet in George Balanchine's The Nutcracker (via @nycballet on Twitter)
We all suffer from Nutcracker fatigue sometimes. After a zillion performances, it's hard not to. But there's nothing to restore your little-kid sense of Nutcracker wonder like a look at the sheer scale of a world-class Nut.
New York City Ballet's iconic production of George Balanchine's The Nutcracker opens on Friday, and for the past week, the company has been Tweeting out some seriously eye-popping #NutcrackerNumbers. The stats cover everything from the number of jingle bells used on each Candy Cane costume (that'd be 144) to the watts of light used in the show's grand finale (ONE. MILLION. WATTS.).
Keep reading...
Show less
A merry, happy, holly-jolly Christmas to everyone celebrating!
This is one of those days when—as we sit in a pile of wrapping paper debris, snuggly in our snowflake onesies, eating delicious cookies and celebrating the end (or near-end) of an insane Nutcracker season—we can't help but be intensely grateful for all the good things in our lives. It's a day for feeling feelings.
And here's a dance story that—partly because it involves people who aren't able to enjoy the comforts of home on Christmas—might make you shed a holiday tear or two.
Today, Lincoln Center is hosting a broadcast of New York City Ballet's production of George Balanchine's The Nutcracker. It's not the first time this has happened; the Nut performance has already aired twice in U.S. theaters over the past few weeks as part of the Lincoln Center at the Movies series.
But today's broadcast is different. It's being beamed to about 400,000 members of the U.S. Armed Forces and their families, who are serving abroad in 175 countries and U.S. territories.
So, nearly half a million service men and women—people spending Christmas in Afghanistan and Iraq and even on naval ships in the middle of the ocean—will have their holidays brightened by one of the world's greatest ballets, danced by some of the world's greatest artists.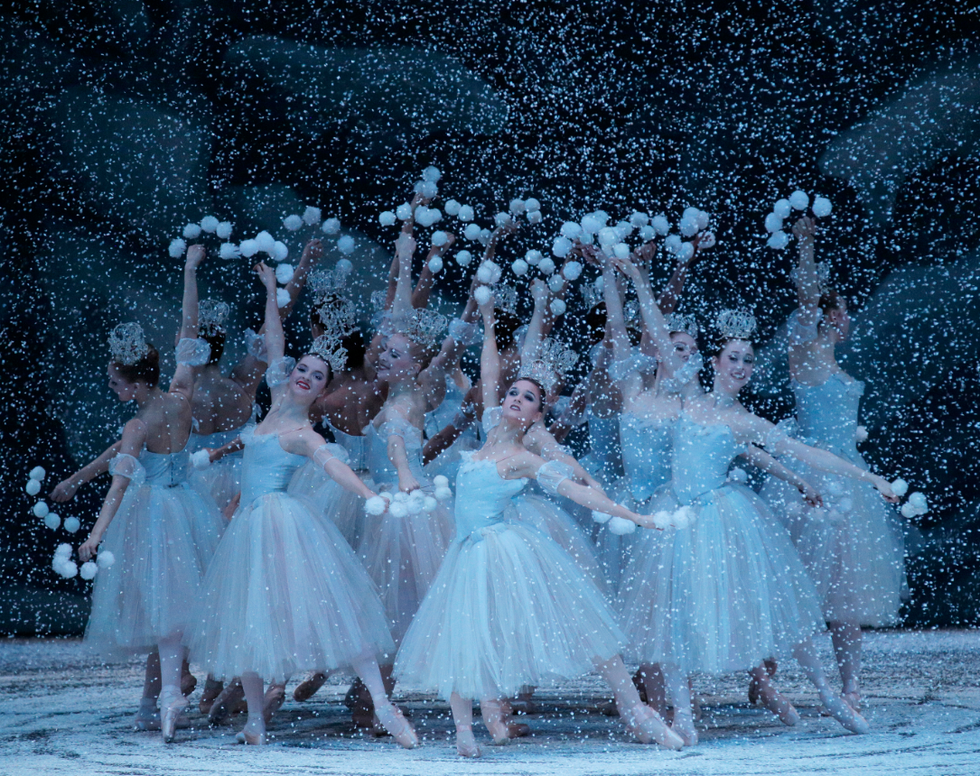 Snow has never made us feel so warm inside. (NYCB in Nutcracker; photo by Paul Kolnik)
Goodness, I must have a Christmas cookie crumb stuck in my eye. You too? So weird.
Happy holidays, everyone.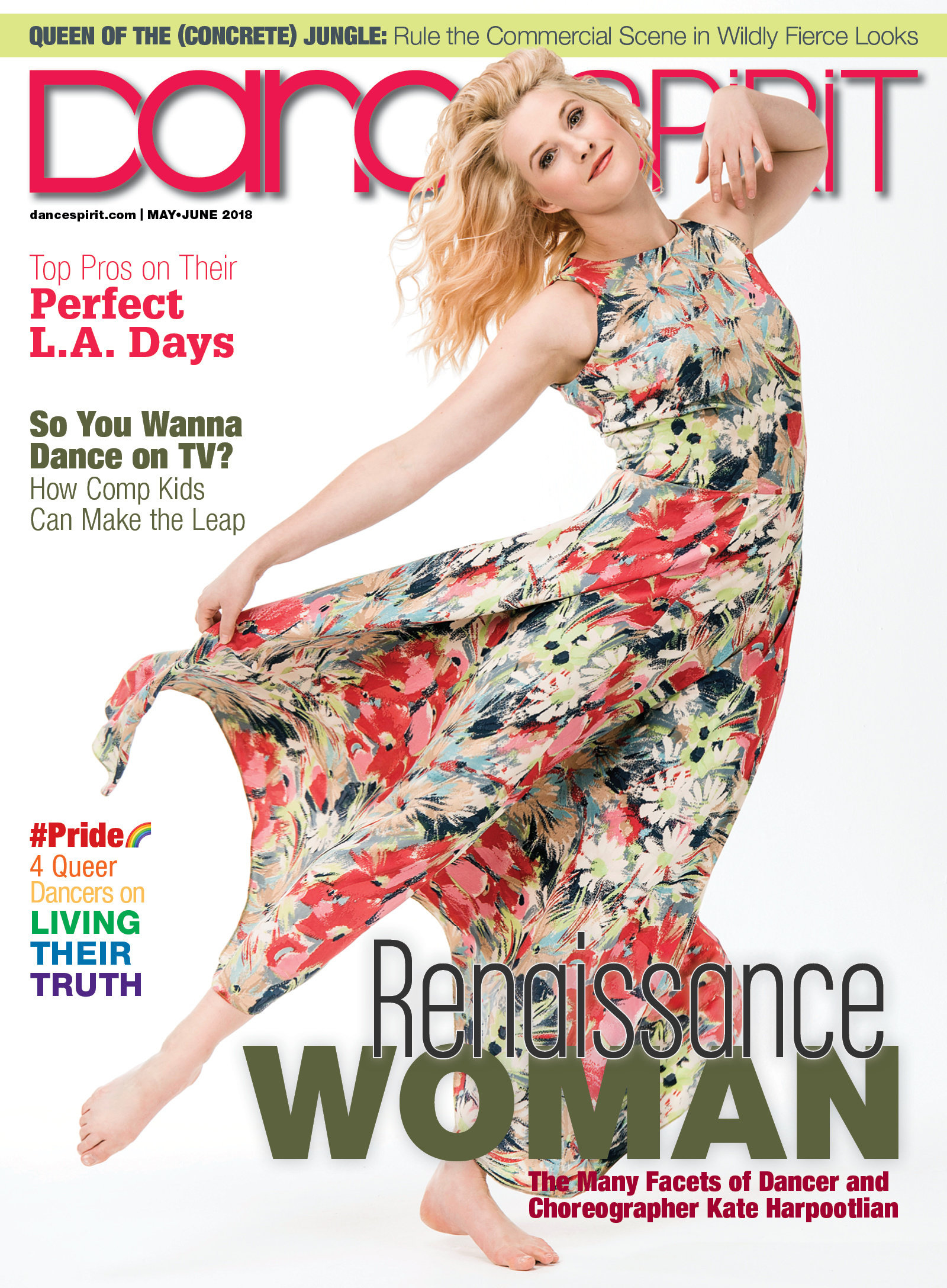 Get Dance Spirit in your inbox