How To
Nov. 15, 2016 03:29PM EST
Cindy Salgado teaching at New York City Dance Alliance (courtesy NYCDA)
From the excitement of travel to rubbing shoulders with your dance idols, the life of a convention assistant is a whirlwind—and an exciting goal for lots of young dancers. The position has its glamorous moments, but it's also a ton of hard work. Curious about what it takes to earn one of these coveted spots, and what's involved once you do? Dance Spirit spoke with choreographers and assistants to find out what it takes to make it to the stage.
Keep reading...
Show less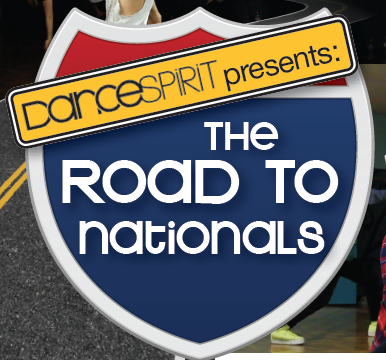 It's ALIIIIIIVE!
A couple of weeks ago, we let you know about "The Road to Nationals," Dance Spirit's brand-new reality web series following four dancers from North Carolina's CC & Co. Dance Complex as they prepare for some of the biggest competitions of the year.
Well, today's the day: All 10 episodes of the series are live, RIGHT NOW. And in my totally unbiased opinion, they are fantastic.
Not only does "The Road to Nationals" star four amazing dancers—Sarah Pippin, Jake Tribus, Tori Kent and Alexa Robertson—but it also features appearances by the likes of Travis Wall, Sonya Tayeh, Lauren Adams, Jason Parsons and Martha Nichols. And it takes you behind the scenes at both New York City Dance Alliance Nationals and The PULSE NYC. This is the real deal, you guys.
Watch every episode today at dancespirit.com//dspresents!
I have some especially happy "happy Friday" news for you all: Dance Spirit is about to launch a reality web series! "The Road to Nationals," which premieres October 14, follows four fantastic dancers from CC & Co. Dance Complex as they prepare to attend Nationals at two world-class competitions—New York City Dance Alliance and The PULSE.
Most of you know from experience just how intense—and exciting—that process can be. But the competitive dance world hasn't always been fairly treated by reality shows, which tend to create lots of weird false drama. We all understand that the real thing is dramatic enough—which is why we wanted to set the record straight with a series of our own, showing the pressures and amazingness of that world as it truly is.
We're guessing many of you guys are already familiar with CC & Co., too, since the Raleigh, NC-based school has trained tons of comp champions. "The Road to Nationals" follows four of the school's most talented dancers: Alexa Robertson, Tori Kent, Jake Tribus and Sarah Pippin (one of this year's Cover Model Search finalists!). You'll watch Alexa and Tori tear through The PULSE's classes; Jake get emotional as he gives up his Teen Male Outstanding Dancer title at NYCDA; and Sarah take the stage to compete for NYCDA's Senior Female Outstanding Dancer.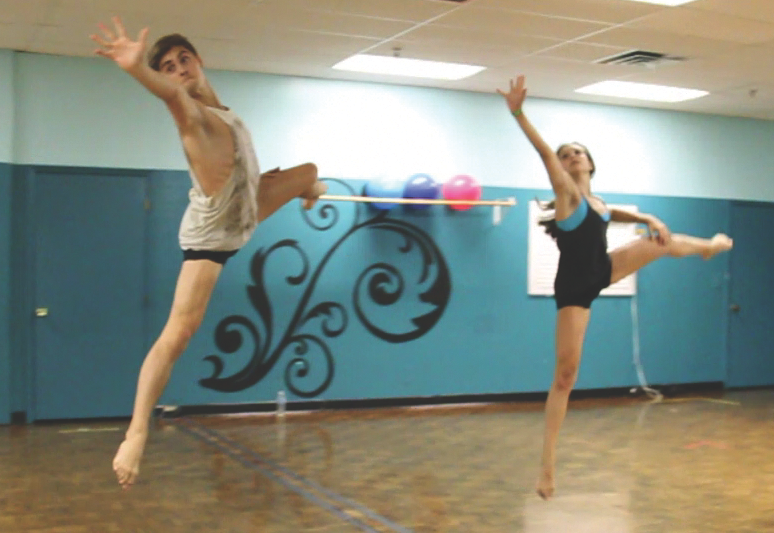 Jake and Sarah rehearsing one of their NYCDA duets in The Road to Nationals. These guys do not mess around.
The whole series—we're talking every episode—will drop on October 14th at dancespirit.com//dspresents. Mark your calendars, and in the meantime, take a look at these two teaser videos!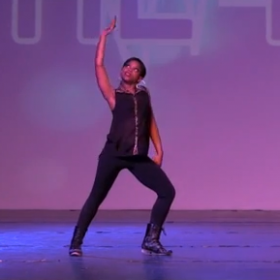 2012-13 Elite Protégé J'Loni Jones in "I Am Woman"
The PULSE on Tour definitely knows how to put on a good show. And yesterday's Final Night Gala was no exception. The faculty—essentially a who's who of the choreography world—set the tone by rocking out in the front row while dancers of all ages ruled the stage in a series of phenomenal group routines. It was hard to believe they'd all just learned the numbers this weekend! A standout of the night was 2012-13 Elite Protégé J'Loni Jones performing her solo, "I Am Woman," which completely blew the audience away. (Click here to watch.) And guest performances by Dana Foglia Dance, R.E.D. (Rhapsody En Dance) and "Dancing with the Stars" favorites Illuminate rounded out the night.
Of course, the big moment came at the end of the show when the 2013-14 Elite Protégés were announced. Emotions ran high as last year's group handed over their titles (and pretty sweet sweatsuits) to the newly-minted Elites. These 13 dancers scored a yearlong scholarship to The Pulse, including airfare and accommodations, plus the chance to assist the faculty in cities across the country.
Intermediate Elite Protégés: Kerrynton Jones, Larsen Thompson, Sean Lew and Trinity Inay
Advanced Elite Protégés: Jake Landgrebe, Connor Gormley, Dominique Battiste, Amara Barner and Jalen Preston
Pro Elite Protégés: Zach Hudson, Robert Green, Dani Millon and Benjamin Ritter
Congratulations, dancers! We can't wait to see what you do next.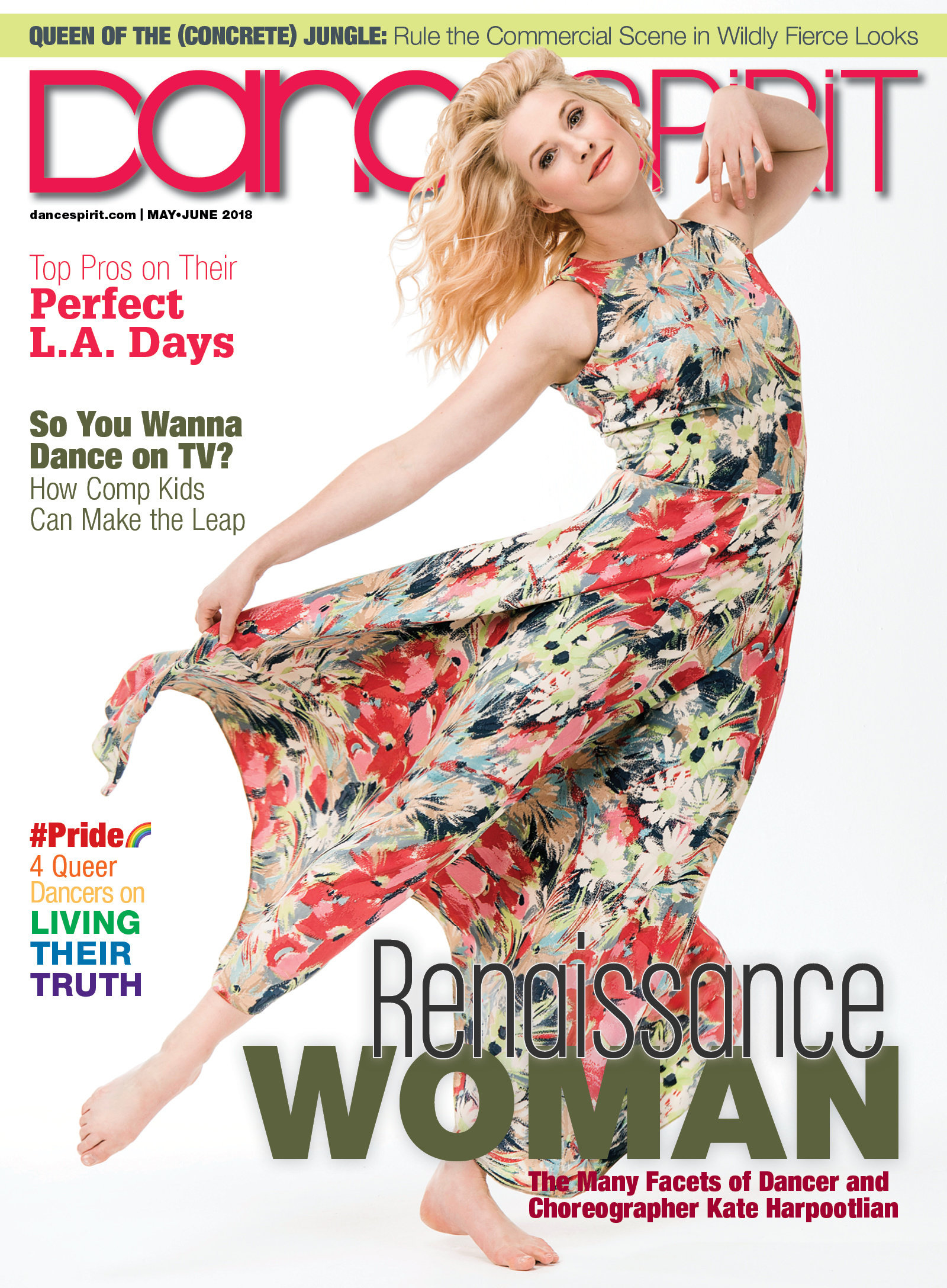 Get Dance Spirit in your inbox