Quick, who's your favorite ballerina?
It's nearly impossible to choose just one. If I was forced to narrow my list down to my top five, I'd have to include Royal Ballet principal Lauren Cuthbertson.
Not only is she the absolute picture of English refinement and classicism, she's also one of the most down-to-earth ballerinas out there. And one look at her Instagram will convince you she's hilarious, too.
In Portrait of a Dancer, a new video by Andrew Margetson, we get to see Cuthbertson almost fully recovered from a devastating foot injury she sustained in 2014. On her Instagram, she notes that she'd only been back in pointe shoes for a week (!) when this film was made. There are a few, very slight, wobbles, in her dancing but you can see her strength shine through.
Oh, and we are LIVING for that balance at the very end. How's that for some weekend inspiration?
Pick one, if you can: Fierce hip hoppers or poised ballet dancers. There's really no way to choose, is there? And this dance battle between Royal Ballet principal Steven McRae and ZooNation dancer Turbo doesn't really help.
Both companies perform a version of Alice in Wonderland at the Royal Opera House in London. The Royal Ballet does Christopher Wheeldon's massive Alice's Adventures in Wonderland, while ZooNation performs a hip-hop version called The Mad Hatter's Tea Party. Both feature a Mad Hatter, so naturally they needed to battle it out.
It's a bit cheesy, and clearly designed for a children's program, but that doesn't make it any less entertaining. Make sure you watch to the end, where the kids bust out there own (adorable) moves.
Mar. 23, 2017 06:07AM EST
Big ballet news today! American Ballet Theatre just announced a transatlantic "dancer exchange."
OK, yes, when I first heard that, I started hyperventilating a little. Were any of my darling ABT people going to be, uh, "traded" to some European team?
But fear not: This exchange is for a few guest performances only, giving audiences on both sides of the Atlantic a taste of world-class dancers they may have never seen before.
Here's how it's going to go down:
This June, Royal Ballet principal dancer Steven McRae will perform as Lankendem in ABT's Le Corsaire, and this July, Royal Danish Ballet principal Alban Lendorf (he's AMAZING, guys) will dance Prince Désiré in ABT's Sleeping Beauty. That's round one.
Then for round two, in December, ABT will send principal Cory Stearns to the Royal Ballet and soloist Isabella Boylston (one of our favorites!) to the Royal Danish Ballet, to dance in their respective Nutcrackers.
Whew.
Anyway, sounds pretty nifty, right? And if you're not familiar with any of these great dancers, check out our slideshow below!
[portfolio_slideshow nowrap=0 thumbs=true timeout=4000 showtitles=true showcaps=true showdesc=true]
Yes, we love dance for its glamour. We love the tutus and the tiaras, the sets, the pageantry. We love the stage versions of our favorite dancers, transformed by lights and makeup and the distance of the fourth wall.
But we're also all about the real people behind those stage personae—the sweaty, bruised, blistered, strong, brilliant artists who work themselves to the bone every day. They're even more impressive than their be-tutued counterparts. They're warriors, and their dancer bodies have the battle scars to prove it.
Photographer Rick Guest totally gets that. His latest series, "What Lies Beneath," features stripped-down images of fantastic dancers from The Royal Ballet, English National Ballet, the Richard Alston Dance Company and Wayne McGregor's Random Dance. (To name just a few: Sarah Lamb. Marianela Nuñez. Sergei Polunin.) Stark lighting and minimal makeup and costuming mean that we see their remarkable bodies for what they really are: monuments to the never-ending struggle for perfection.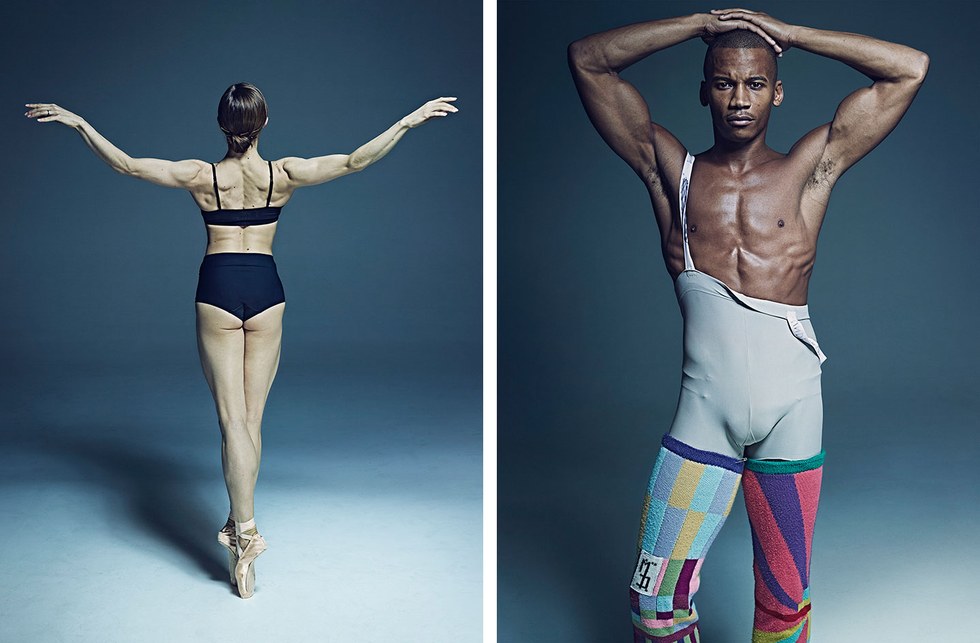 (From left) Marianela Nuñez and Eric Underwood of The Royal Ballet (Rick Guest, via)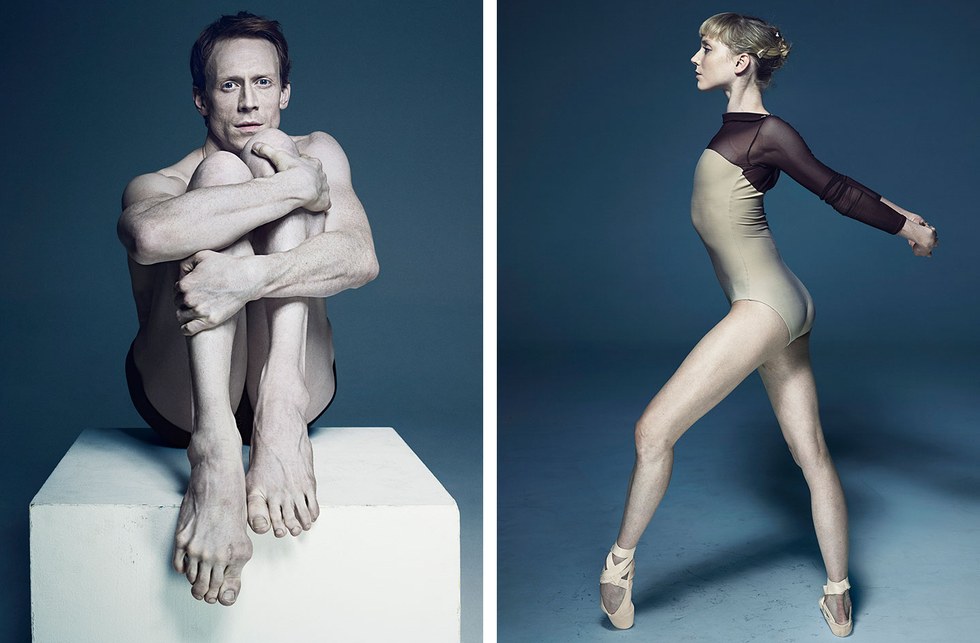 (From left) Edward Watson and Sarah Lamb of The Royal Ballet (Rick Guest, via)
Guest's images are on display from January 22-31 at London's Hospital Club Gallery. But those of us who don't live across the pond can also find them in book form, complete with a foreword from English National Ballet director and principal Tamara Rojo.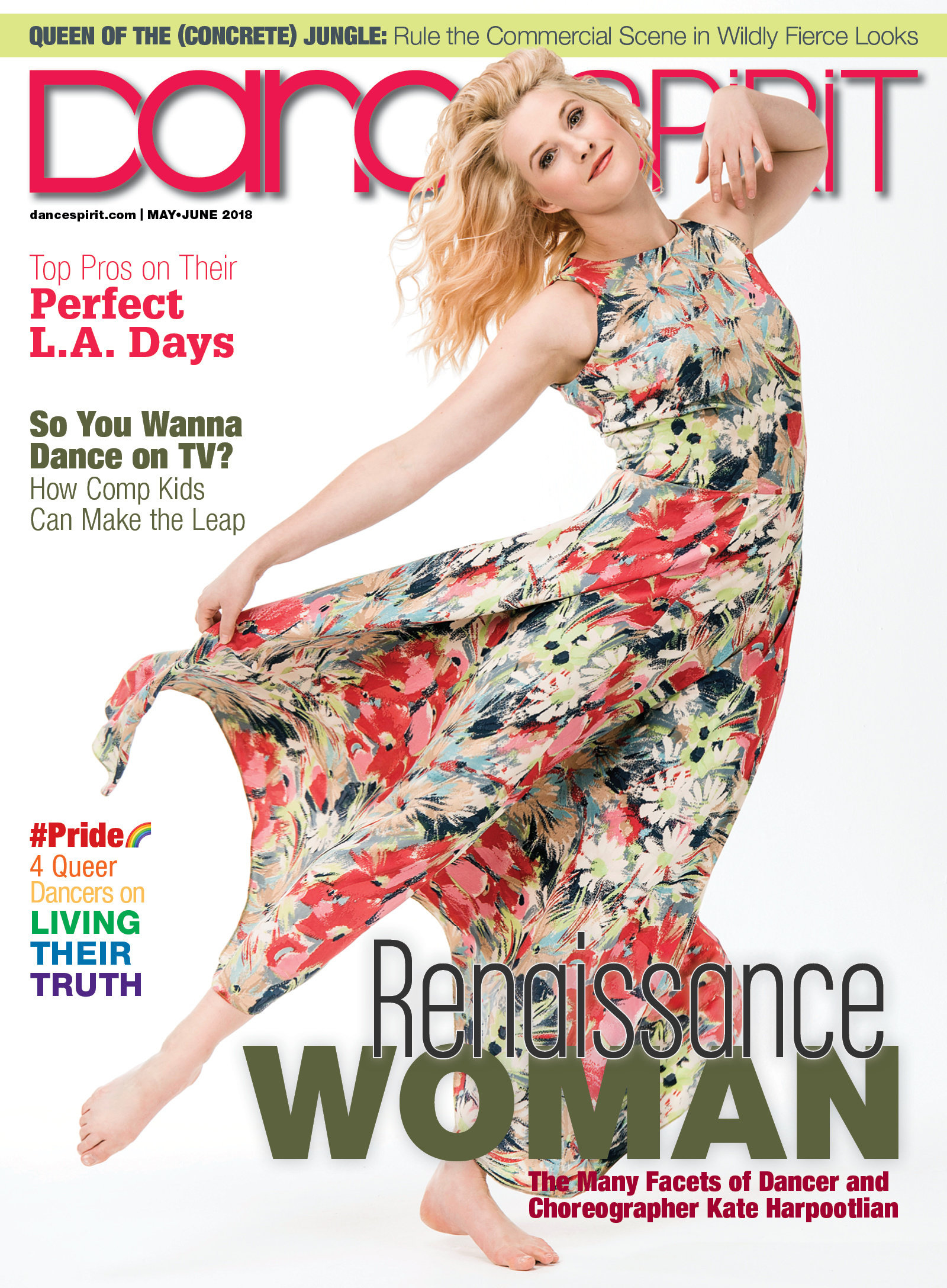 Get Dance Spirit in your inbox