To me, Thanksgiving means three things: delicious food, quality family time and the Macy's Thanksgiving Day Parade. Nothing says "It's the holidays!" quite like wrestling a turkey into the oven, while looking over my shoulder to make sure I haven't missed the Radio City Rockettes. (This has yet to end in disaster, knock on wood.)
So each November, I begin scouring the web for hints about the year's dancetastic performers. And I'm super psyched for what 2013 has to offer.
First, there's the pre-parade show, which features an assortment of fun dance numbers to celebrate the year's new Broadway shows. Get excited for excerpts from Motown, Pippin, and Matilda: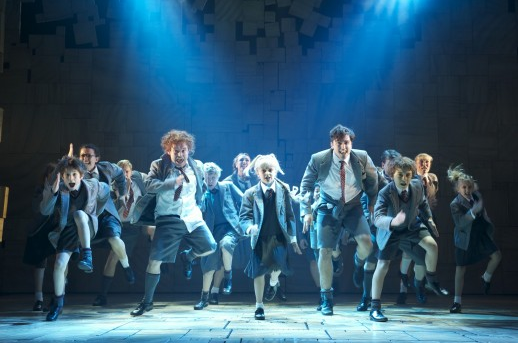 The Revolting Children from Matilda the Musical
In case that's not enough, we get a sneak-peek at The Sound of Music, Live!--an NBC telecast, airing December 5 at 8/7c, starring Carrie Underwood: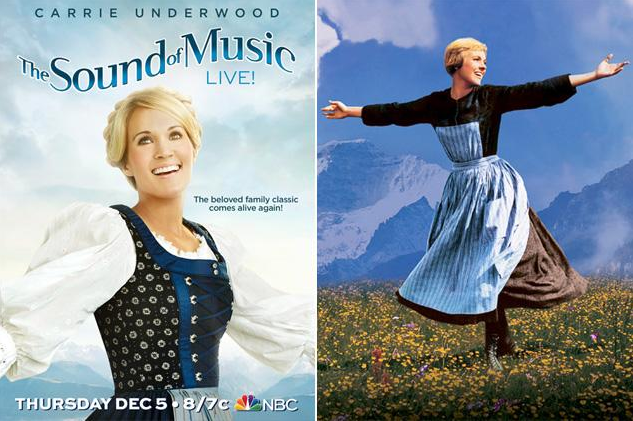 (courtesy NBC/Everett Collection)
The pre-parade show also features the world-famous Radio City Rockettes, who never fail to kick it up a notch: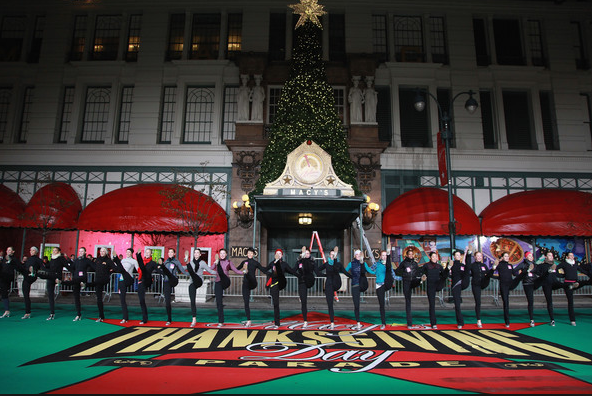 The Radio City Rockettes perform at the 86th annual Macy's Thanksgiving Day Parade (by Taylor Hill/Getty Images North America)
After that, the parade procession begins (led by those ginormous character balloons..Snoopy's coming back this year guys!).
My favorite part of the procession? The various dance teams, who travel from all over the country to show off their spirit and skill in the Big Apple. This year, we'll be entertained by the South Shore Drill Team, Varsity Spirit Cheer, Spirit of America Dance, All That! (a clogging group that appeared on "America's Got Talent") and J.U.M.P. (Jumpers United for Macy's Parade).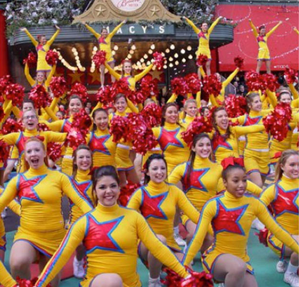 Varsity Spirit Cheer brings infectious energy to the Macy's Thanksgiving Day Parade.
Added bonus: Cirque du Soleil is teaming up with Macy's this year to debut Dreamseeker, one of the parade's largest floats (which is sure to feature some of our favorite bendy acrobats).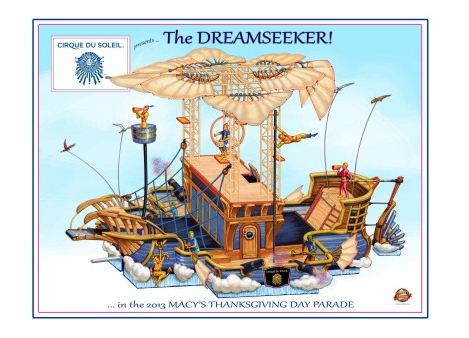 The 87th annual Macy's Thanksgiving Day Parade airs Thursday, November 28 from 9am to noon on NBC.
Get excited! (And don't forget about that turkey in the oven...)
Dec. 05, 2013 10:21AM EST
What, you ask, could be better than a holiday-season telecast of that classic favorite, The Sound of Music?
How about an all-new version of the iconic musical? How about an all-new version of the iconic musical featuring "American Idol" sweetheart Carrie Underwood, Broadway darling Audra McDonald, "True Blood" hottie Stephen Moyer and Broadway/"Smash" star Christian Borle? How about an all-new version of the iconic musical featuring that whole list of big names—and broadcast LIVE?
Odds are, unless you've been living under a rock, you've heard about the amazingness that will transpire on NBC tonight at 8/7c. But today, as the actual hour approaches, I, for one, am having a hard time concealing my giddiness. Did I mention that Broadway director and choreographer extraordinaire Rob Ashford will be directing this whole shebang? That means we're hopefully in for not just great singing, but some pretty high-caliber dancing.
Here's a little "Making of The Sound of Music" video to tide you over until 8 pm. And if you still want more (of course you do), check out the official Sound of Music LIVE! website, which has a collection of behind-the-scenes photos and interviews with cast members.
Now I'm going to go pat myself on the back for not using a single lyric-based pun in this post. Because good cheesy lyrical references are a few of my favorite...DANG IT.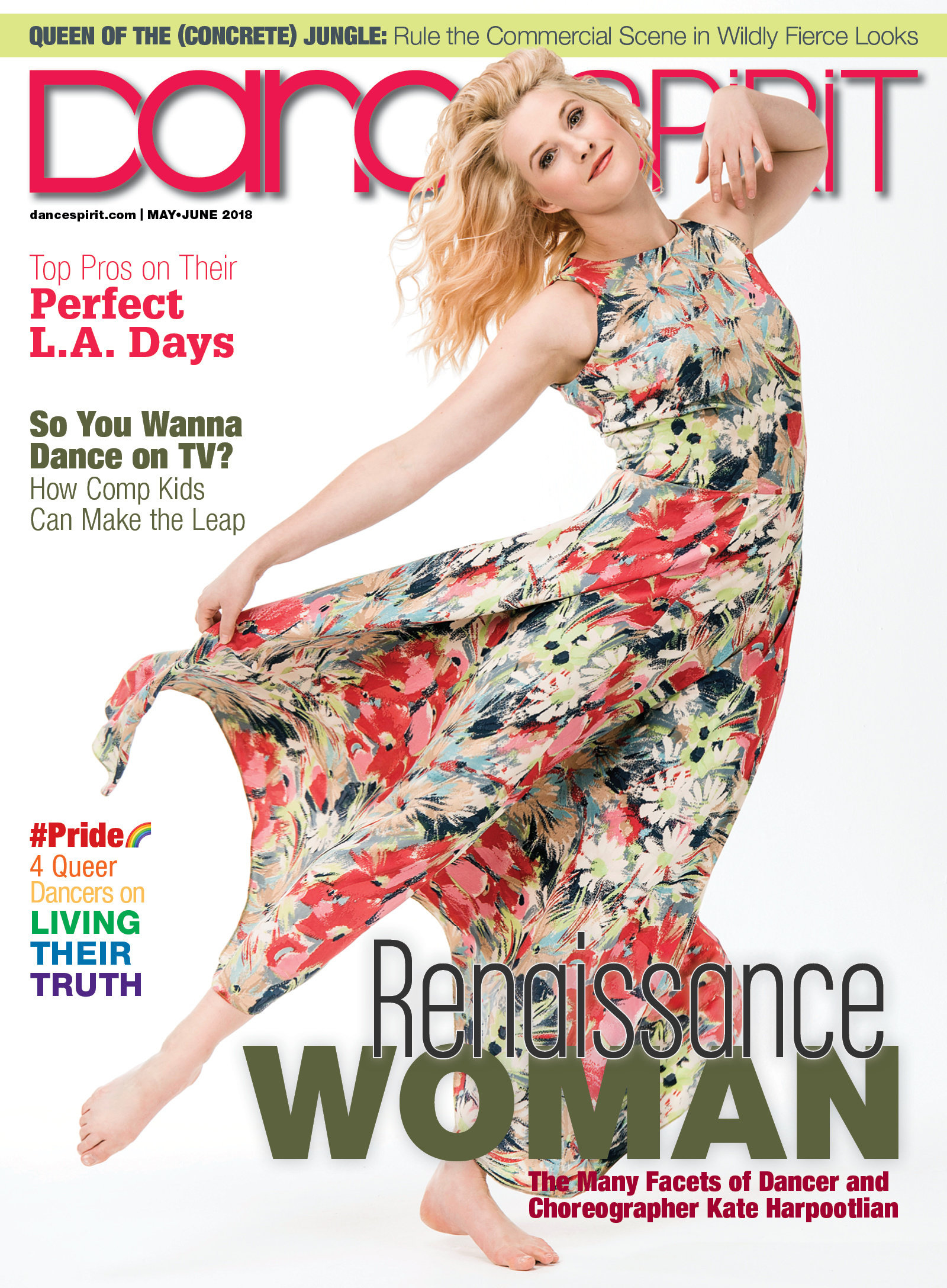 Get Dance Spirit in your inbox