We talk a lot about power couples here at DS.  It seems like all corners of the dance world have their respective royal couples: Hip hop's got dynamic duos like the Madrids and NappyTabs; ballet's got Tyler and Robbie; and Mark and Jeremy rep the commercial world.
But what about the competitive world of jumbotron dancers? What fearless dance couple will lead the way for performers hoping to show off their best running men, sprinklers, Roger Rabbits and schmoney dances?
Why, Taylor Swift and Jimmy Fallon, of course.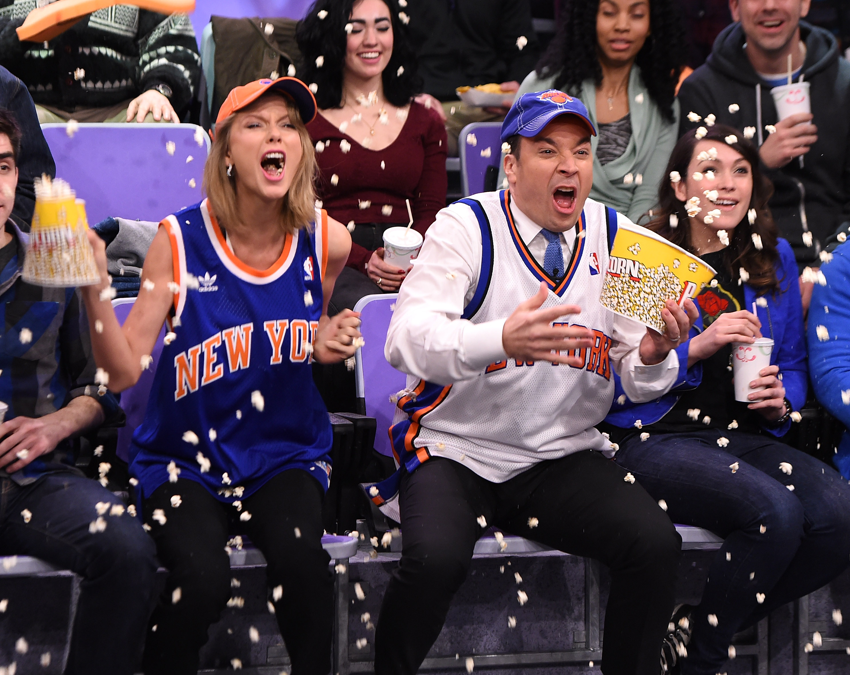 (via "The Tonight Show Starring Jimmy Fallon")
Last week on "The Tonight Show Starring Jimmy Fallon," Fallon and T. Swift "reminisced" about the days when they used to rule the jumbotron with their epic dance moves. As if we needed another reason to be obsessed with these two celebrity dance lovers...
Mmk, guys. I expect to see you two strutting your stuff at the next NYC sporting event I attend. Pics (/videos) or it didn't happen!
First, he brought in Michelle Obama to teach us The Evolution of Mom Dancing. Then, he enlisted the help of Justin Timberlake to demonstrate The Evolution of End Zone Dancing. How could Jimmy Fallon one-up himself for his "Tonight Show" debut?
By bringing in this guy:
We all know Will Smith's got the moves. So he was the perfect pick for Fallon's latest installment of dance history: The Evolution of Hip-Hop Dancing. Here are five of our favorite moments from last night's demonstration:
1. The duo shows us the really important part of break dancing: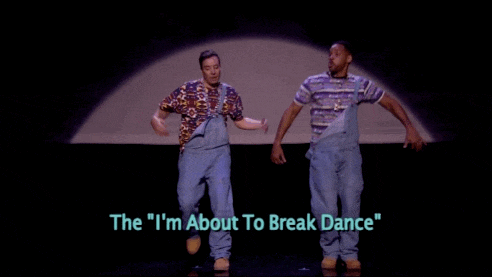 (via BuzzFeed)
2. They're honest about how you feel after "making it rain":
[caption id="attachment_27971" align="aligncenter" width="492"]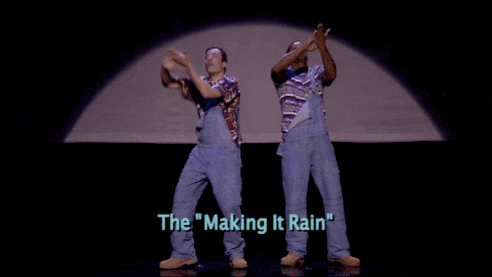 3. And about some moves that are kind of impossible: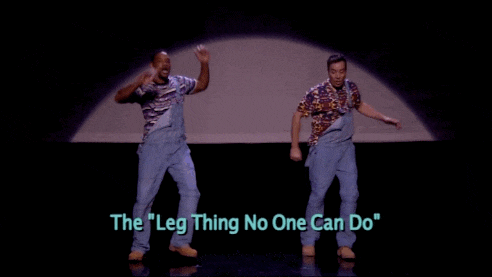 (via BuzzFeed)
4. Will Smith goes back to his "Fresh Prince" roots: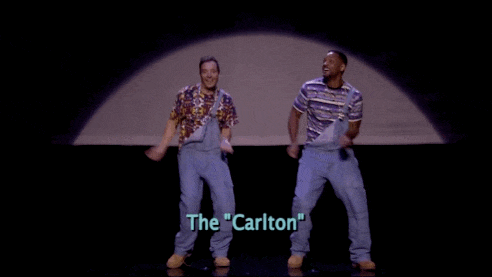 (via BuzzFeed)
5. And Jimmy Fallon reminds us of the VMA twerktastrophe: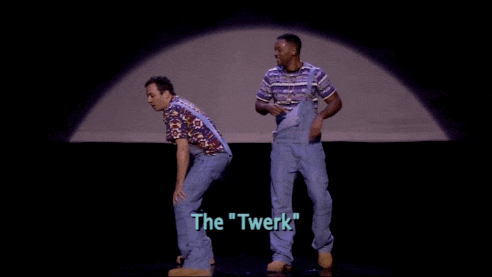 (via BuzzFeed)
Watch the full video and pick your own favorite moments of hip-hop history!
Oh hey there, Ansel Elgort.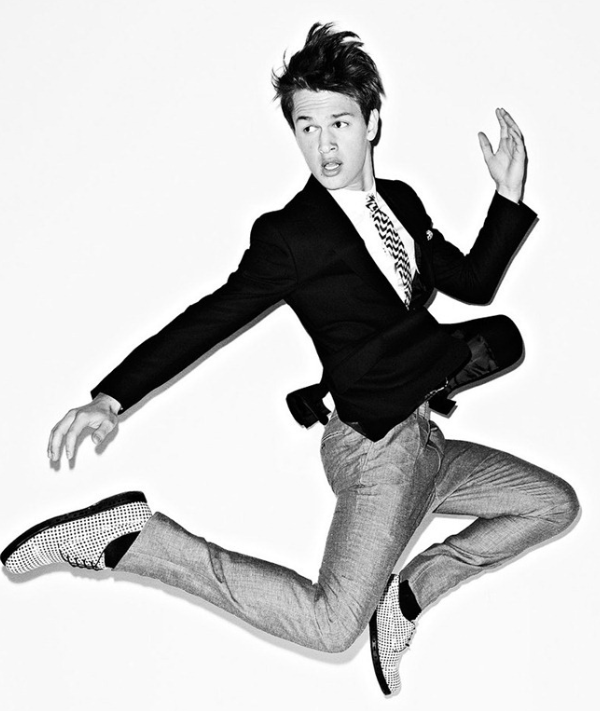 Elgort photographed for Flaunt magazine by Davis Factor
You probably know the adorable actor as Caleb Prior from the film version of Divergent—and his new movie, The Fault in Our Stars, comes out Friday. But he's more than just a thespian. In fact, he started out as a dancer.
A tap dancer, to be specific. Elgort, a NYC native, went to the Fiorella H. LaGuardia High School of Music & Art and Performing Arts—a.k.a. the Fame school—and fell in love with with tap after seeing master tapper Savion Glover perform.
How do we know all this? Because Elgort spilled the dance beans to Jimmy Fallon when he appeared on "The Tonight Show" earlier this week. And he put his money where his feet were, too, busting out a few moves right on the "Tonight Show" stage. (Naturally, Fallon then had to show off his best "tapping," too.)
Take a look—and get ready to fall (even deeper) in love with this dude: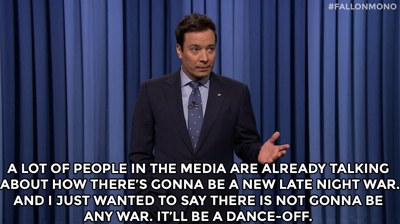 "It's gonna be a dance-off." We <3 you, Jimmy Fallon!
Let's face it. "The Tonight Show Starring Jimmy Fallon" is on TV pretty late, especially on school nights. Luckily, there's the Internet to recirculate all the hilarity that ensues after our bedtimes and to help keep us laughing during the daytime. And you already know just how much Dance Spirit loves our Jimmy Fallon.
This segment aired a few weeks ago (during the week of Equal Pay Day...when Congress failed again to pass the Paycheck Fairness Act). But it also happens to be perfect for a Friday video break when you need a little extra something to make it to the weekend. It's called "Questions and Danswers." You guessed it—a reporter on the street asks a question, and the interviewee must dance his or her answer. It's simply amazing. (And don't forget to keep scrolling down...there's a bonus!)
Now the bonus: This wasn't the first time this segment aired. There's another! About a month ago, Jimmy sent a reporter to ask about the Crimean conflict. Now, this version isn't as great...and the reporter even does one of the same joke moves. But one man in particular—the robot guy in the red shirt—really breaks it down. His moves are the greatest.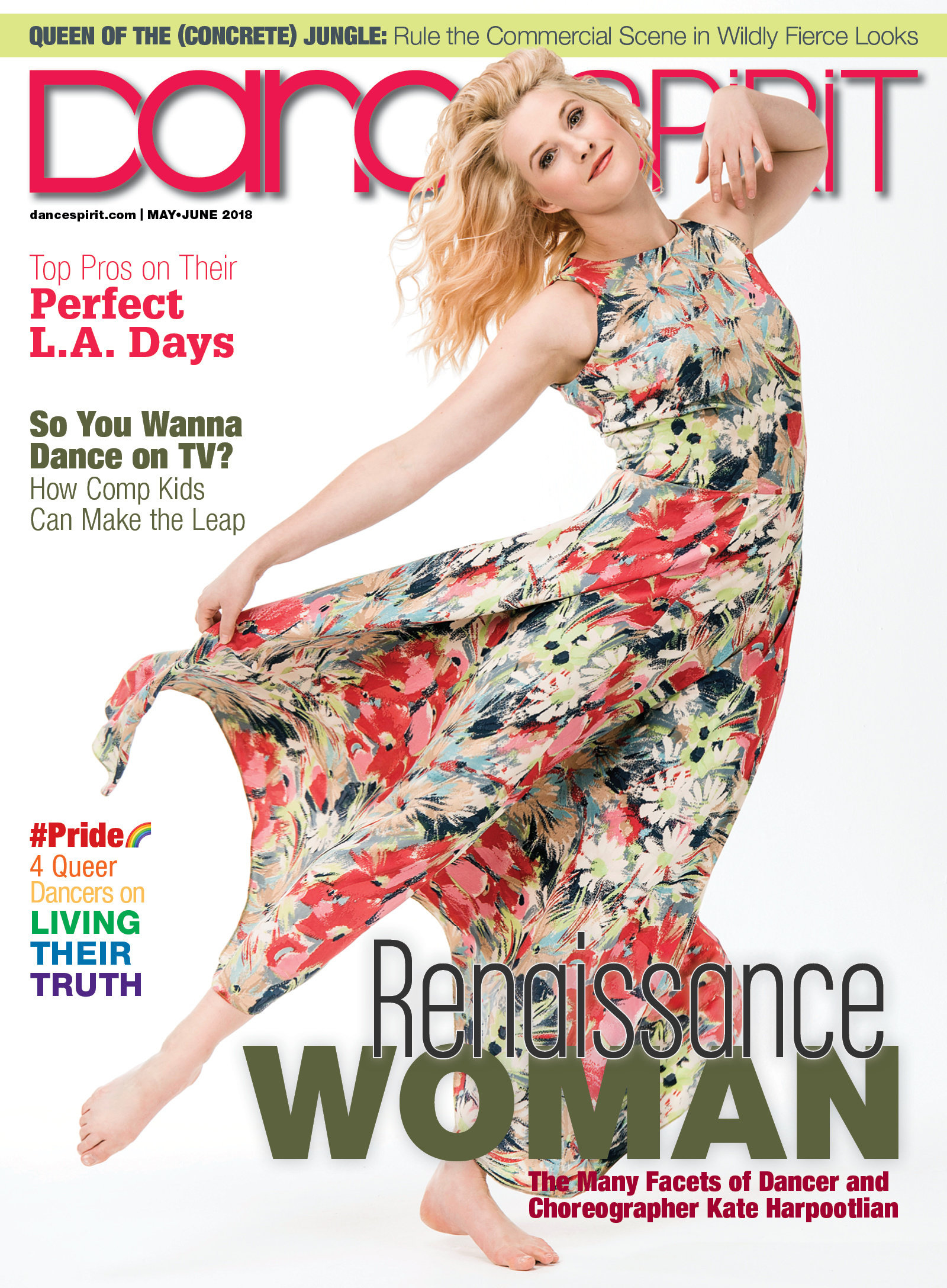 Get Dance Spirit in your inbox