Nardia Boodoo (photo by Rachel Neville)
Watch Nardia Boodoo discuss her (classic) dance crushes and secret talents. Read about more up-and-coming black ballerinas here.
Keep reading...
Show less
Nardia Boodoo (photo by Rachel Neville)
"I had a unique path to dance," says Nardia Boodoo, a luminous, elegant apprentice with The Washington Ballet. She briefly studied ballet as a child, but didn't start serious training until she was 14 years old, attending Baltimore School for the Arts. "I didn't know what a pirouette was," she says. "I would wake up really early to stretch and remember my corrections." But, a focused student, she advanced quickly: Soon she was attending prestigious summer intensives, and she earned a spot in The Washington Ballet Studio Company in 2014. Now, Boodoo is working with her childhood idol, TWB artistic director Julie Kent, and dreams of someday dancing the title role in Giselle.
Boodoo is acutely aware of the power of representation. "It has only recently become OK to have a Misty Copeland," she says. "It's no longer socially acceptable to only have girls who look exactly the same, in any aspect of entertainment. But at the same time it feels like a trend, and I'm not a trend, I'm a human being." Boodoo wants to see genuine diversity, from top to bottom. "You need teachers and directors, ballet masters and répétiteurs," she says. "Diversity on every single level is progress."
Fashion
Dec. 08, 2017 02:45PM EST
Matthew Bourne's "Nutcracker" (photo by Simon Annand, courtesy Raw PR)
When most of us think of The Nutcracker, we imagine a growing Christmas tree, dancing mice, and a little girl named Clara (or Marie) traveling to the Land of Sweets. But companies around the world have been reinventing the holiday classic, changing the storyline or adding their own spectacular sets and characters. To get in the Nutcracker spirit this season, check out these out-of-the-box productions.
Keep reading...
Show less
Ah, the time-honored tradition of having non-baseball people throw out the ceremonial first pitch at a major league game. It's usually a cute non-event, a fun photo opportunity for a politician or a local celeb. Which means that while it's happening, most of the folks in the stands are rolling their eyes, eating their hot dogs and generally ignoring the scene on the field.
But when a world-class ballerina like The Washington Ballet's Maki Onuki gets the opportunity to throw the first pitch? She RUNS WITH IT—or, more accurately, tour jetés and saut de chats with it. You, Mr. I'm-Just-Here-For-The-Ballgame, are going to watch her, goshdarnit.
Keep reading...
Show less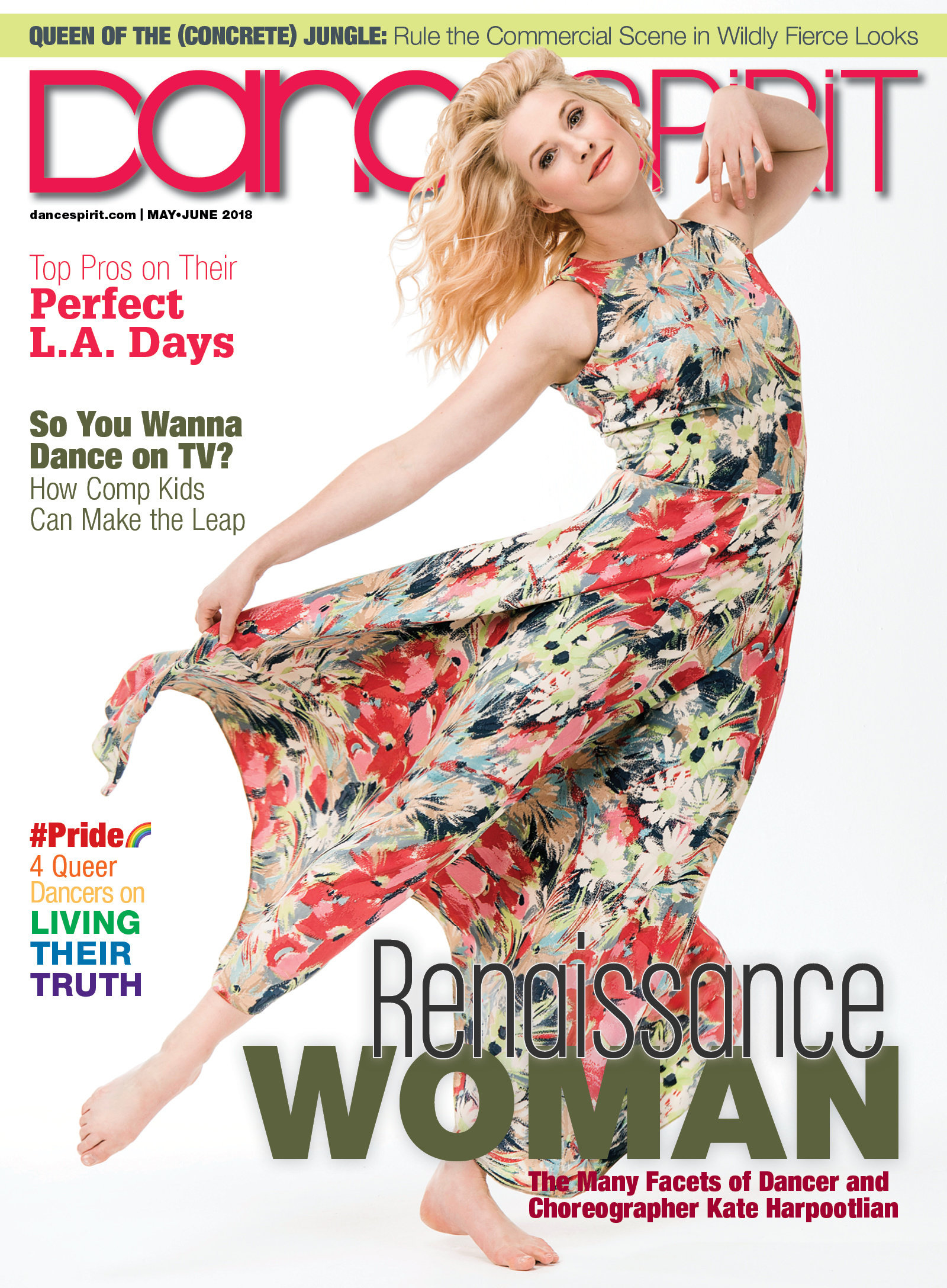 Get Dance Spirit in your inbox