Popular
Aug. 03, 2017 08:54AM EST
Bob Fosse in the studio (courtesy Dance Magazine Archives)
It's important to know about the artists who paved the way for us—especially in the musical theater world, which has been driven from the beginning by charismatic dancers and choreographers whose work continues to inspire Broadway babies. If you're a Great White Way fan, you should get to know these legendary artists, some of whom are still making moves.
Keep reading...
Show less
The OBC of Hamilton (photo by Joan Marcus)
PBS has released the 2017–2018 schedule for their Great Performances series of special, one-off TV events, and we think you'll want to sit up and take note—Hamilton and Cabaret and Holiday Inn, oh my! To make your appointment-viewing choices a little easier, we rounded up all of the danciest picks from the coming season. PBS = Perfect Broadway Spectacular. (Okay, we wish!)
Keep reading...
Show less
Playbill
Well, if you're Broadway vlogger and dance newbie Tyler Mount, super-easy! In a special video for Playbill.com, Broadway CATS Christine Cornish Smith, Tyler Hanes and Ahmad Simmons lead Mount through a phrase from the feline-tastic musical's opening number, "Jellicle Songs for Jellicle Cats."
Keep reading...
Show less

Are you itching to come to NYC? If you've never been, or you live too far to visit on a whim, you may be in luck. NYC's tourism site, NewYork.com, is holding a Broadway sweepstakes that could bring you and a guest to The Great White Way for an exciting weekend. If you win the Ultimate Broadway Fan Showdown, you'll receive round-trip airfare, car service, a hotel room, a steak dinner and best of all: two tickets to the Tony Awards dress rehearsal.
You have to be at least 18 to enter, so you may need to talk to your parents for help. Once you've got that covered, entering is pretty simple. Post a photo to Instagram or Twitter that proves you're the ultimate fan. In the caption, finish the sentence "I'm Broadway's biggest fan because…" and include the hashtag: #BringMeToBroadway. Then, fill out this form.
The deadline to enter is April 30, and if you need photo inspiration, here's a link to other entries. (From what I've seen, Dance Spirit readers could have a win in the bag.) To choose a winner, the editors of NewYork.com will select 30 finalists, then the public will vote online for their favorite from Monday, May 5 to Friday, May 16. The image with the most votes will win.
While you're at it, don't forget about Dance Spirit's photo contests—our Photo of the Day, as well as our new Instagram contest, #readergram.
Good luck!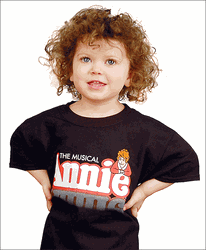 T-shirt from the show that you're seeing = fool-proof choice? Not so much.
This is a question I'm not used to asking myself—at least, not when it comes to a live dance or theater performance. Years of constant drilling from my mother had trained me to reject denim, shorts and anything resembling athletic wear, which were completely inappropriate attire for the ballet or theater. I have distinct memories from several years back of scoffing at fellow standing room-ers in jeans and sneakers. OK, so maybe they'd arrived at The Phantom of the Opera straight from a long day spent walking all over NYC, and just didn't have time in their packed vacation schedule to change clothes. But this is Art with a capital A, people! Show a little respect!
You guys, I have a confession to make. Yesterday, for the very first time, I became one of those people. I went to buy my ticket in the morning wearing a Mom-approved blouse, skirt and ballet flats, but blisters that were loudly announcing their presence by lunchtime forced a change of plans. Yes, it's true: I actually wore sneakers to a Broadway show. But luckily for my ego, it seems that I'm not the only one who's been breaking with the traditional dress code recently. So what are the new rules of dressing for a live performance? I hit the Internet for some answers (thank you, Theatre Development Fund and Pacific Northwest Ballet!). Read on for the basic principles of choosing "show clothes" in the twenty-first century:
Dress for the weather and the theater's temperature. This can make all the difference in terms of whether you'll be enjoying the performance or distracted by how hot or cold you feel. Think layers—a light sweater is basically essential if there will be air conditioning involved—that you can (quietly!) add or remove at will.
Dress so you're as comfortable as possible. I'm talking about undergarments that don't pinch or dig, skirts long enough to protect your legs from scratchy seat upholstery and flats if you've got walking to do. You want to focus on the show, not on problematic clothing items.
Dress up or down according to the venue, company and time of day. Matinees are more casual than evening performances. Weekend shows are fancier than those on weeknights. Nationally-acclaimed or NYC companies call for dressier clothes than do your local studio's performing ensemble. And you'll be safer in casual duds at an outdoor performance than at a concert hall. Your common sense will serve you well here—use it!
Dress as yourself! In every situation, fashion is a chance to express yourself, and this is no different in the mezzanine or orchestra section. If the girly cocktail dress your best friend is wearing to the show feels way too stuffy for you, follow your gut and rock those sequined shorts! If your clothes (and you!) are clean and neat, you really can't go too far wrong nowadays—as long as you applaud at the right times, keep your chatter to an absolute minimum and, for heaven's sake, turn off your phone when they tell you to!
Do you think that dressing up for a performance is an outdated rule, an absolute must or something that's fun if you feel like it? Let me know in the comments section!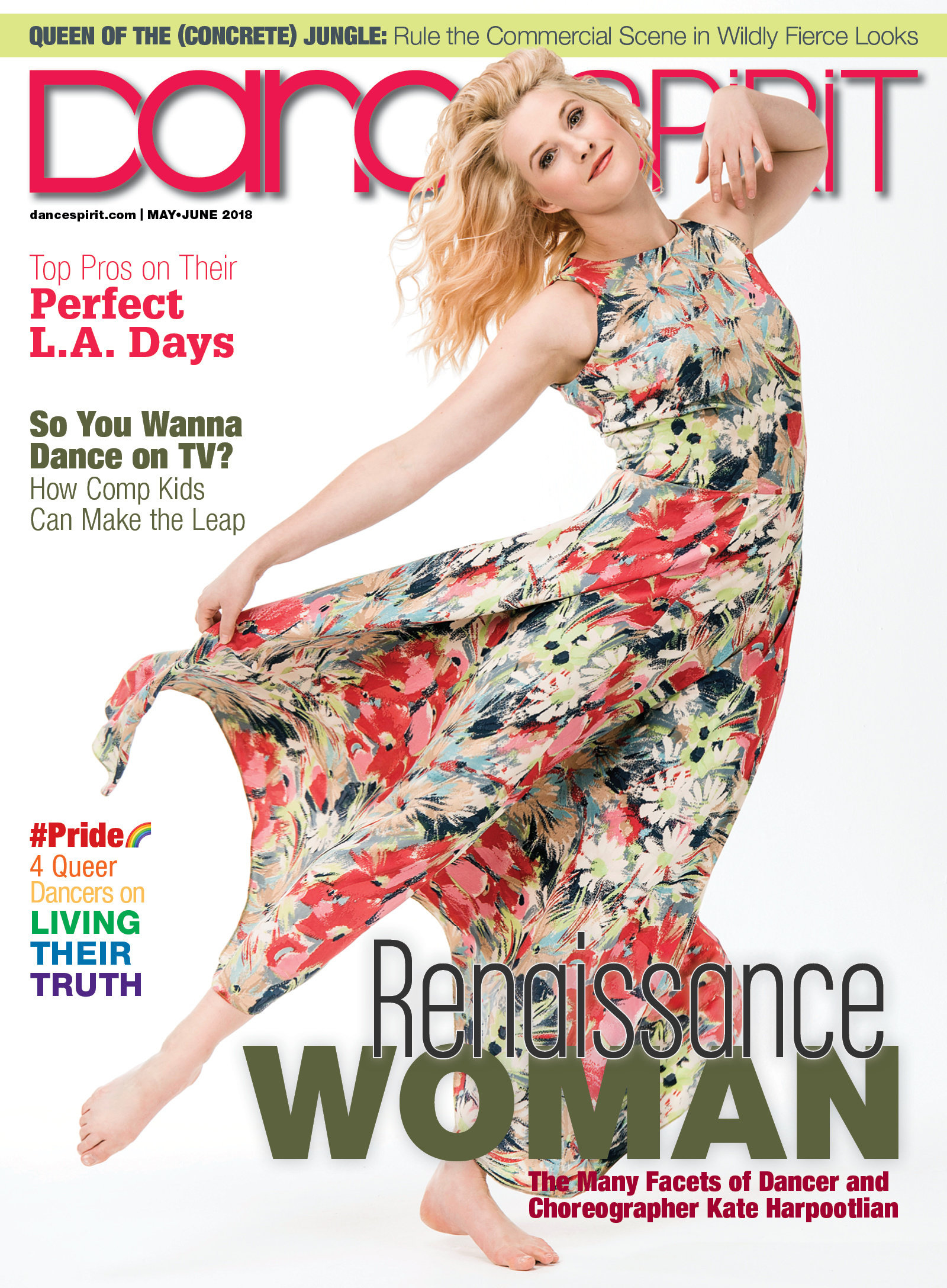 Get Dance Spirit in your inbox