Contemporary
Nov. 01, 2014 03:30PM EST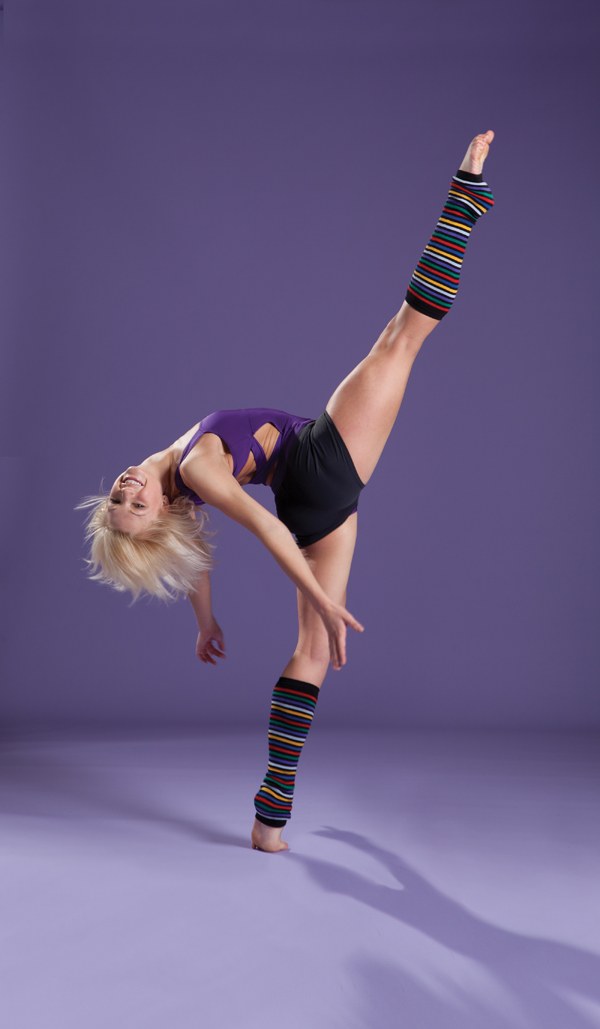 Kaitlynn Edgar's luscious layout (photo by Erin Baiano)
Everyone understands the appeal of the tilt: It's flashy, it's dramatic and it shows off the extension you've worked so hard for. But when it's time to freestyle, many contemporary dancers start tilting all over the place. "To me, tilts have become less impressive over time, because now everyone does them," says Mandy Moore, "So You Think You Can Dance" choreographer and JUMP Dance Convention contemporary teacher. "They've become a circus trick—the 'wow' factor is gone."
Feeling the tilt guilt? DS to the rescue: Here are three other moves that are just as exciting, and just as flattering to your extension. You don't have to erase tilts from your vocabulary, but try mixing these in once in a while!
1. The Layout
This is a jazz oldie that can translate into contemporary gold. "Nobody does them anymore, but as the climax of a phrase, they're really effective," Moore says. The slight bend in the bottom leg lets you crank your working leg impressively high, and the deep backbend adds extra drama.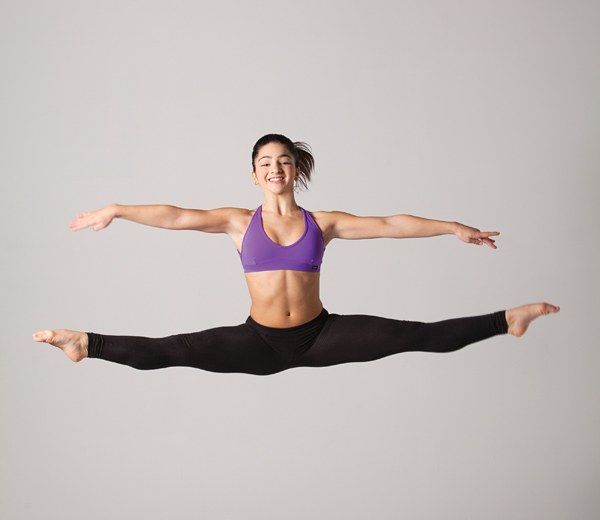 Daniella La Rosa's spectacular side leap (photo by Erin Baiano)
2. The Side Leap
"When a side leap is done well, it looks like you're just floating," Moore says. She adds that side leaps are great for less-bendy dancers, since jumping requires the short, fast-twitch muscles that Gumbys tend to lack. And since it's only viewed from the front, a side leap can create the illusion of a super-flat side-split—even if you don't quite have one yet.
3. The Hands-on-Floor Penchée
When your hands are on the floor, you can push into them as you battement back. That gives you a lot of leverage—which means you'll be able to get your leg higher than usual. (For that I'm-so-flexible-I'm-practically-a-contortionist look, try bending the working knee after your leg reaches the top of the battement.)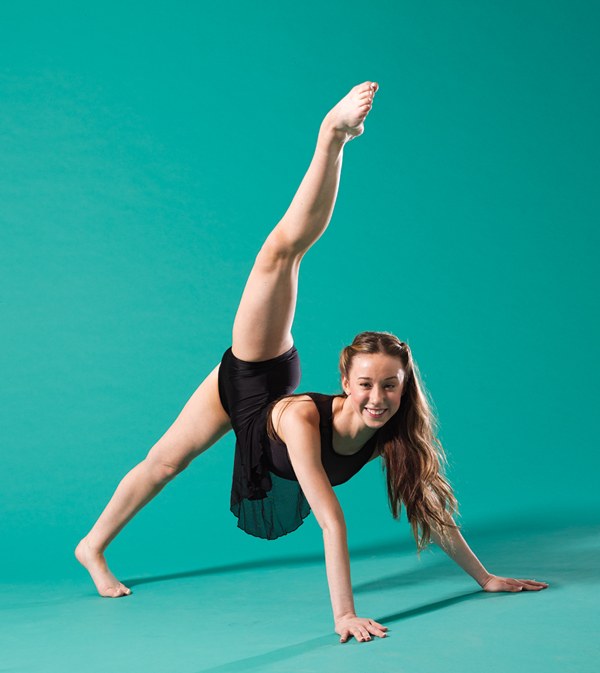 Hayden Hopkins' perfect penchée (photo by Nathan Sayers)
The Right Way to Tilt
Mandy Moore doesn't object to tilts when they're used in a way that makes sense musically and choreographically. "Rarely does a piece of music seem to be saying, 'Stop here and tilt!' " she says. "But when a tilt is incorporated smoothly into a phrase, it can be beautiful. If you do a jump that lands in a coupé and progresses into a développé tilt, for example, that looks gorgeous, because the tilt follows logically from the preceding movements. And if the tilt hits a high point in the music, that's even better. You don't want a tilt to be a cheap thrill that takes you out of the world you're creating onstage."
How To
Feb. 01, 2014 05:50PM EST
1. Tendu your right foot forward, then bring it through coupé and up to retiré.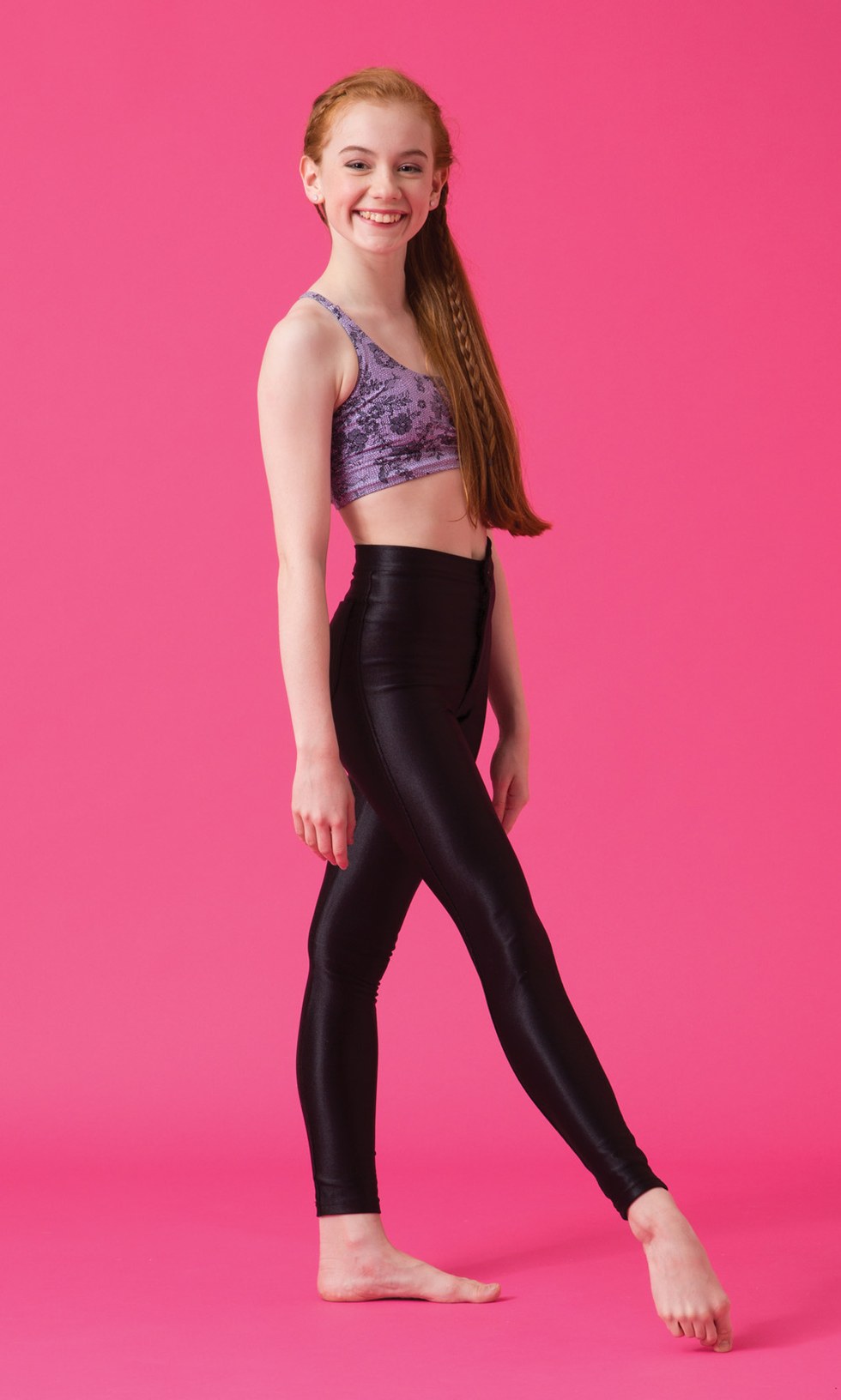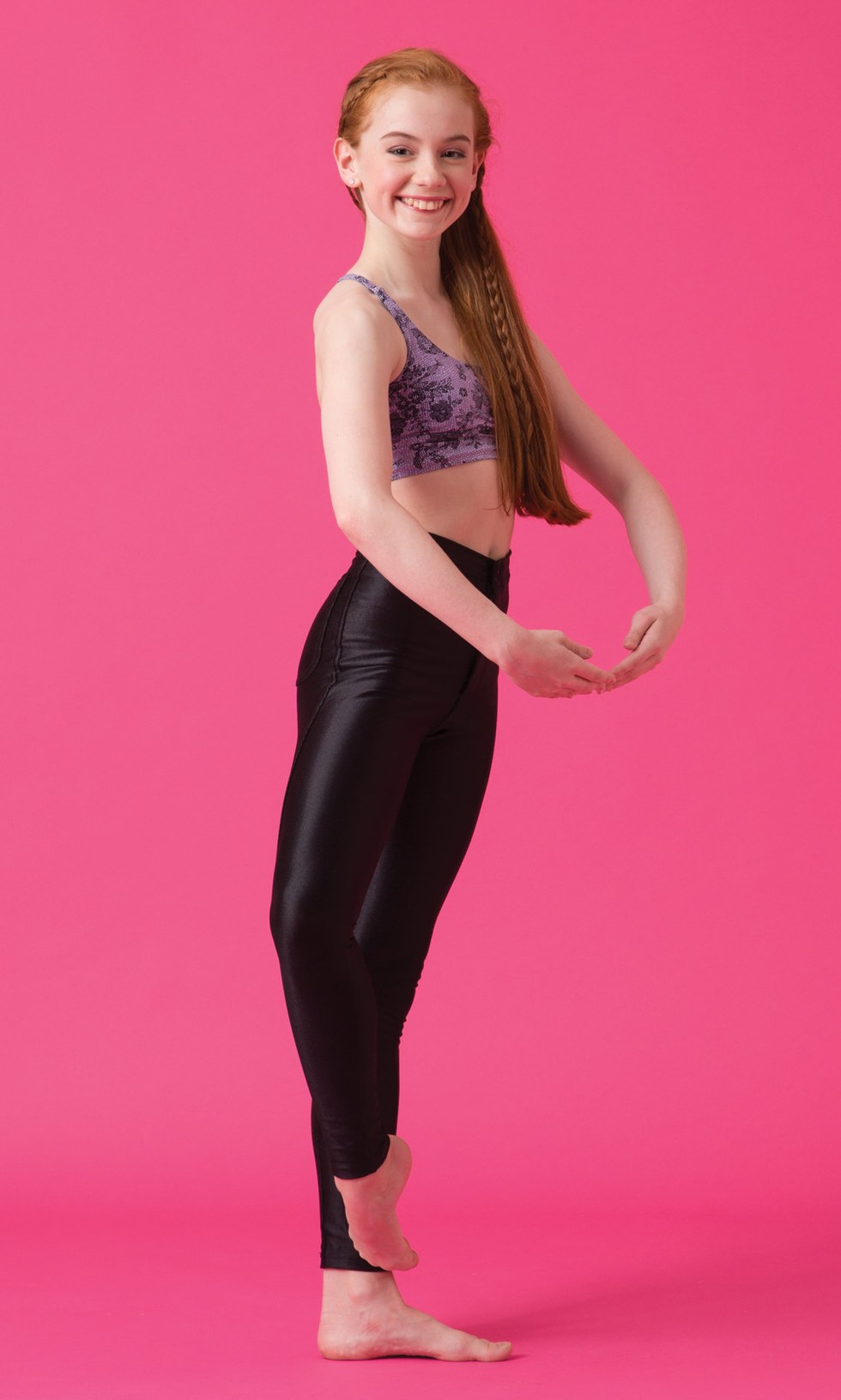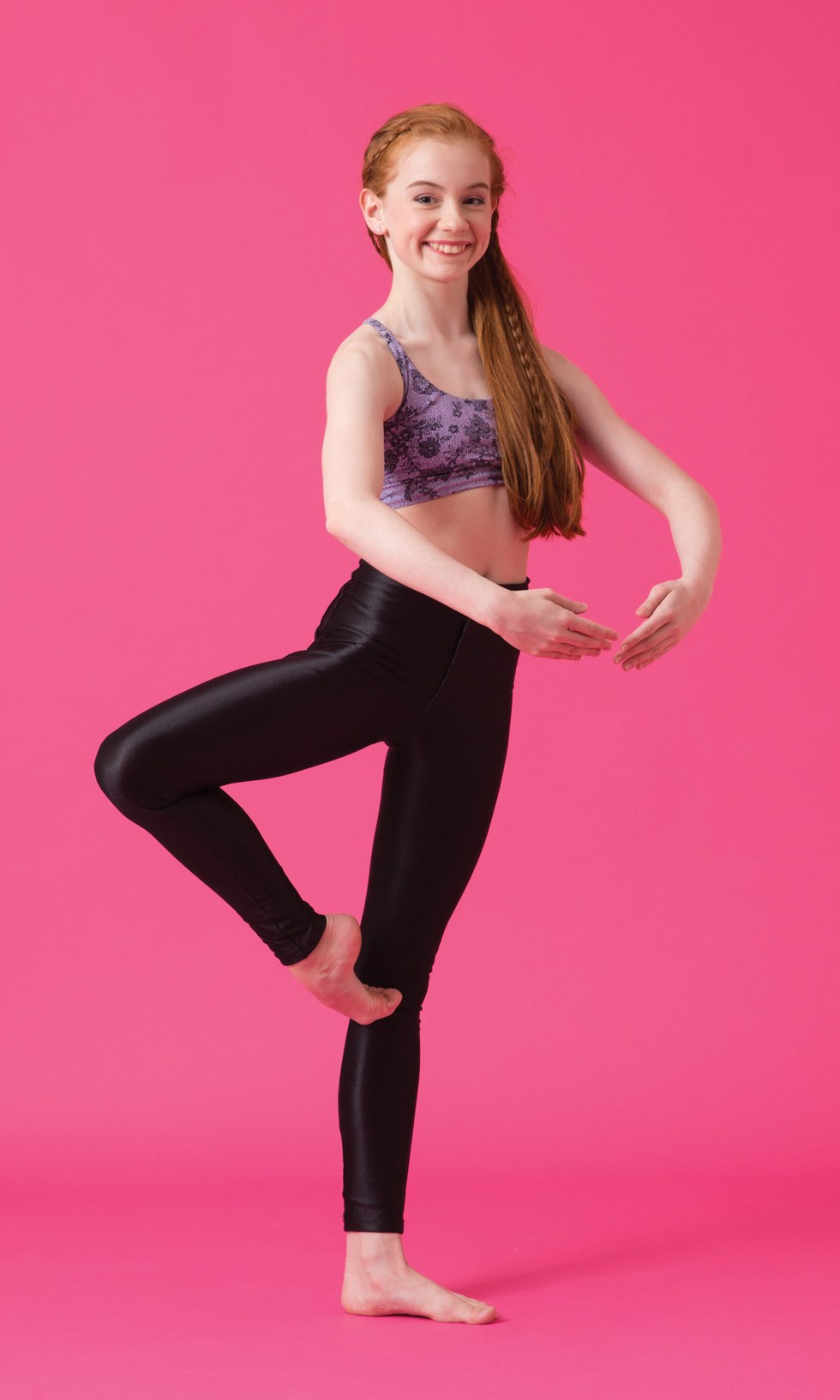 2. Développé your right leg as high as you can, keeping your shoulders lifted.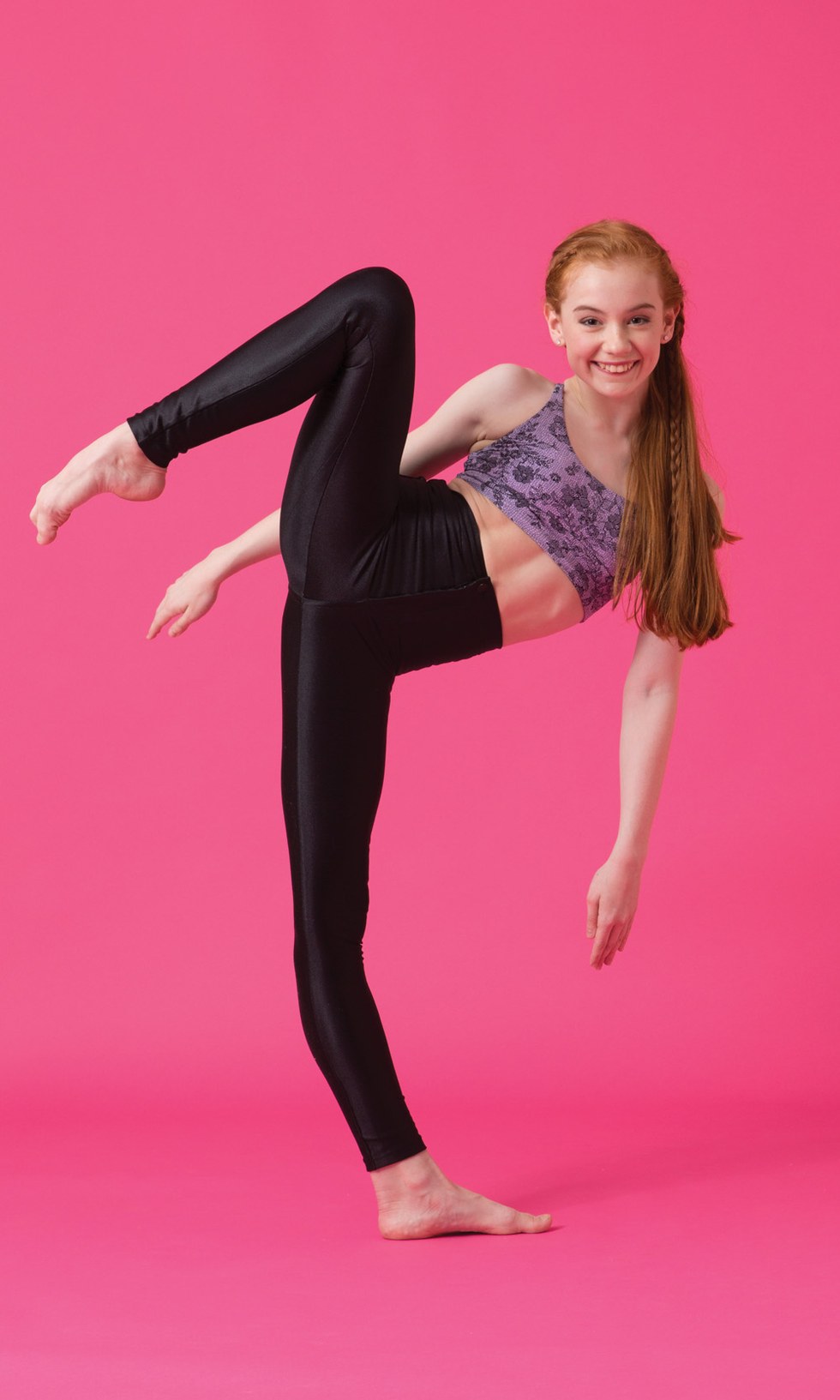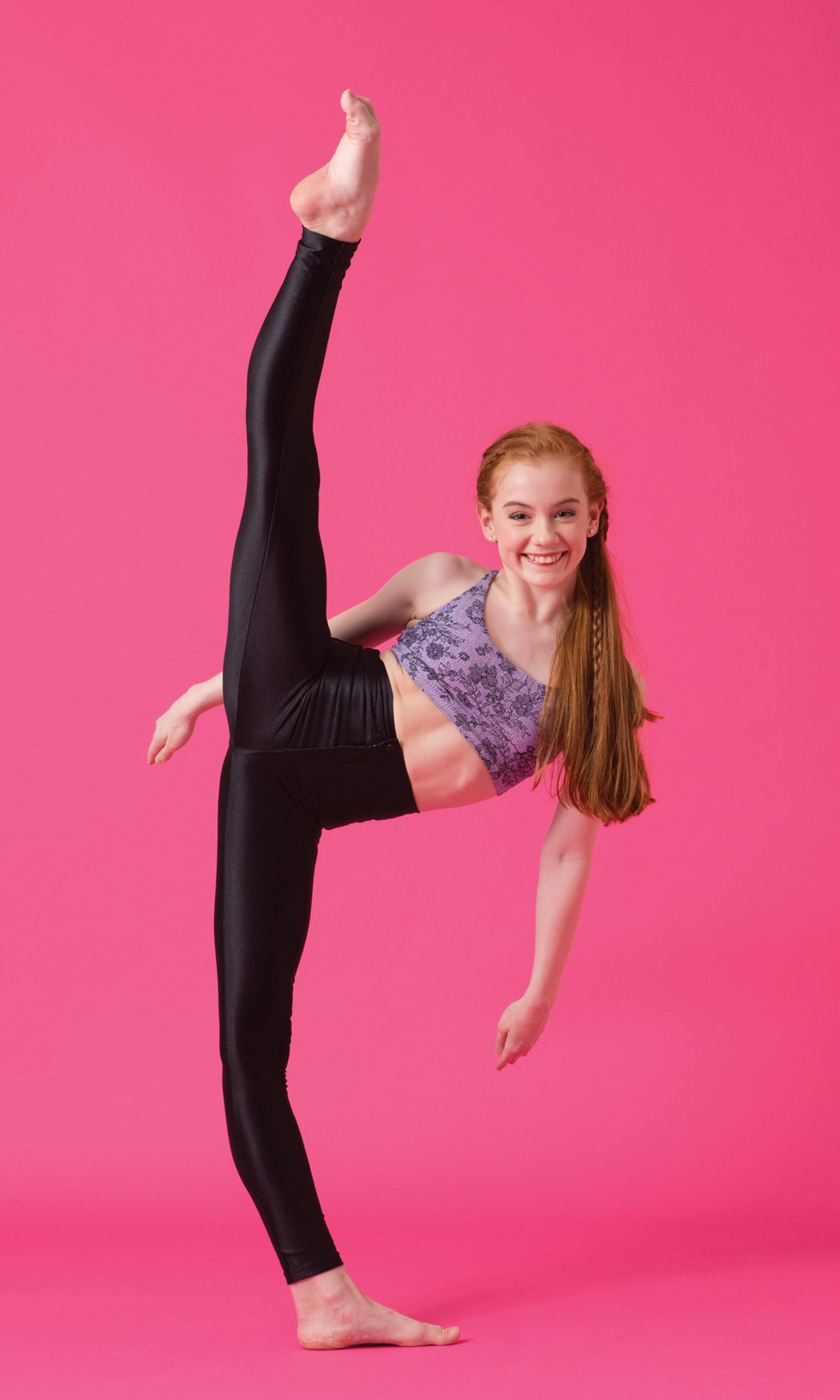 3. Holding your right leg in the air, release your upper body and head to the left, dropping toward the ground.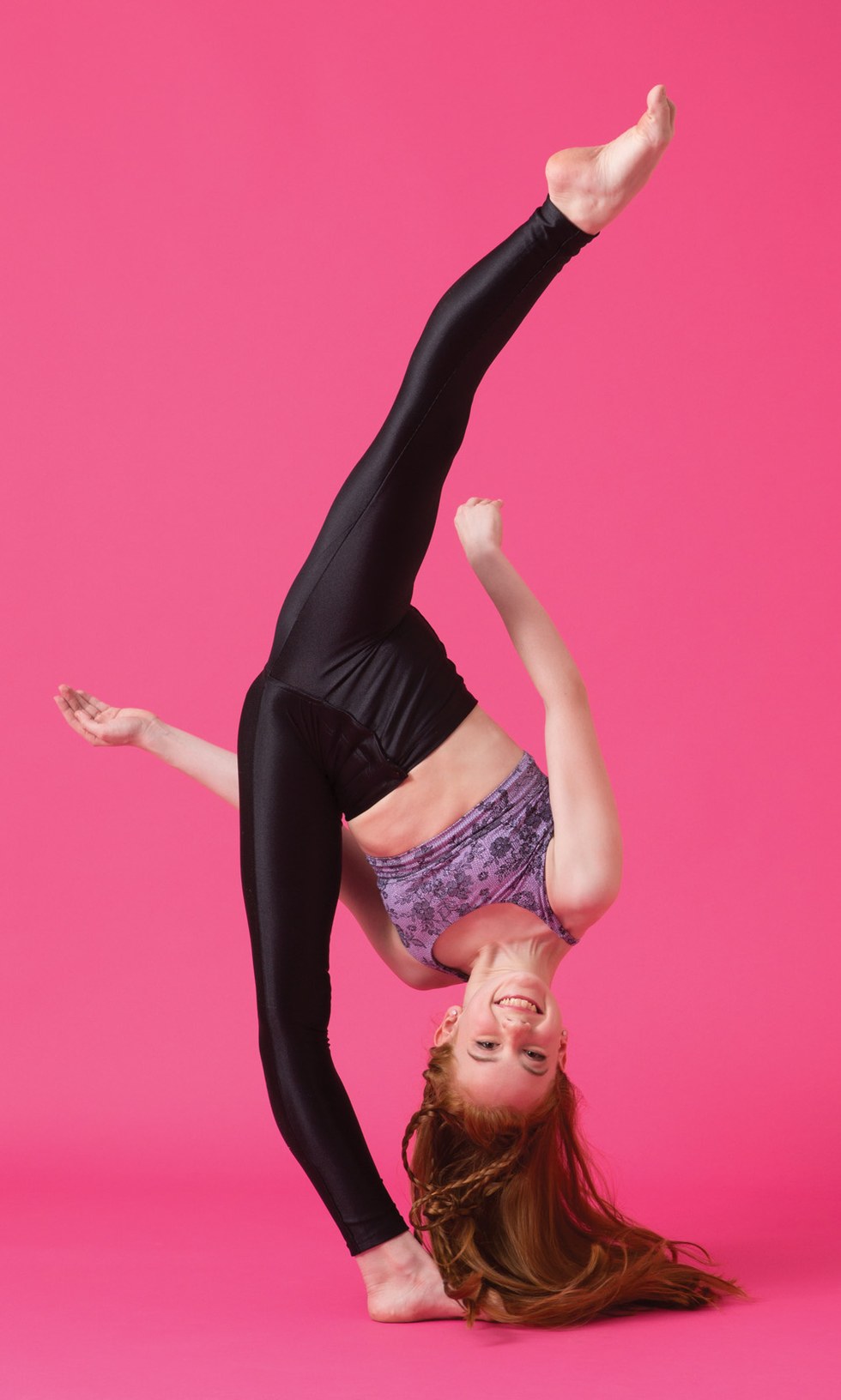 Ashi says: "For this move, you must have a really strong core, and you have to make sure you've mastered your tilt first. Then just practice dropping!
Photography by Erin Baiano; Hair and makeup by Chuck Jensen for MARK EDWARD INC.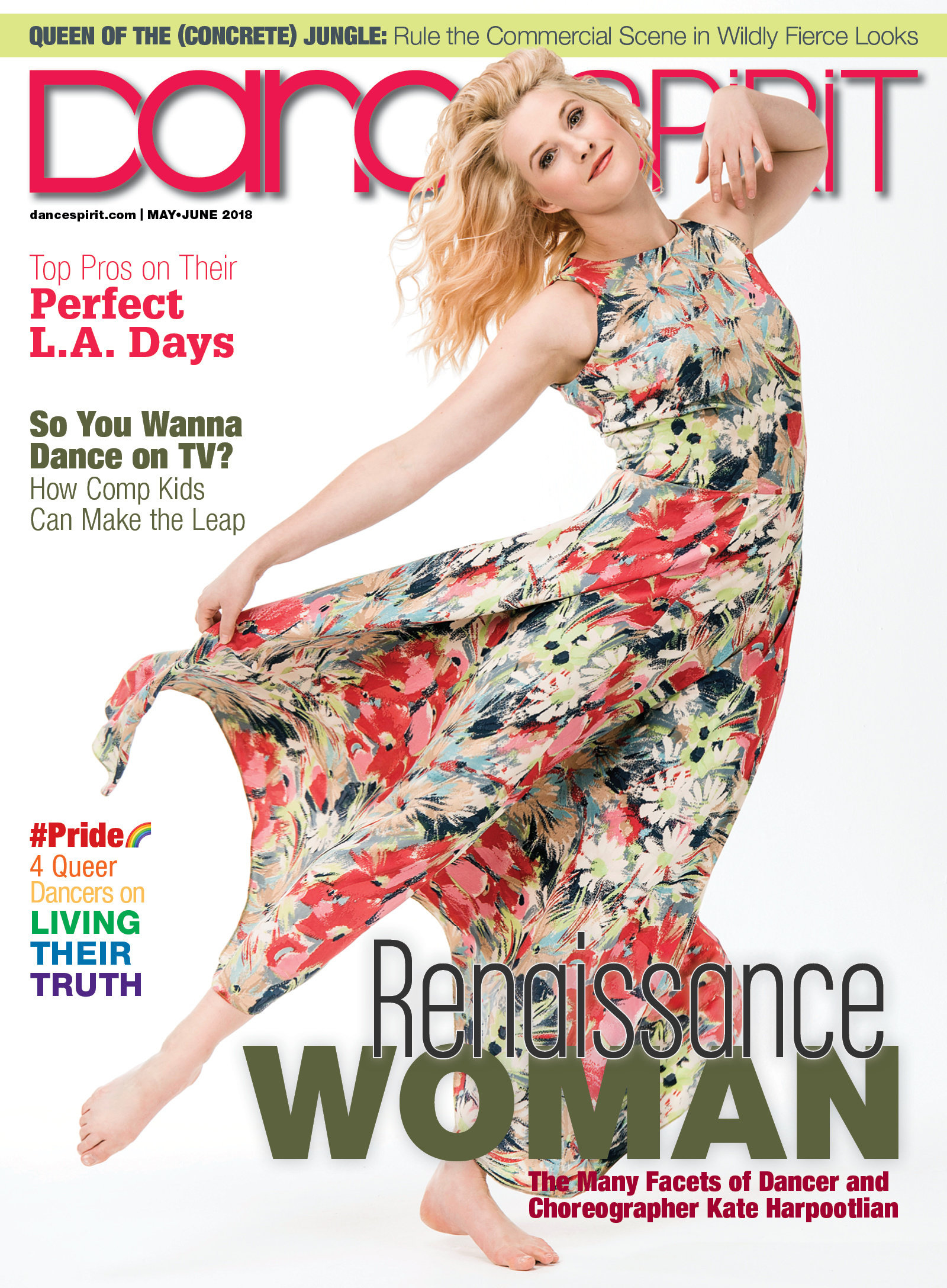 Get Dance Spirit in your inbox