(From left) Reese Hatala and Phoenix Lil' Mini in "LULAS" (via YouTube)
What happens when Willdabeast Adams gets two of his most amazing lilBEASTS—the pint-sized Reese Hatala and Phoenix Lil' Mini, aka LULAS ("Love U Like A Sister")—to make a video set to a throwback mashup of songs? So, so much cuteness. And so, so much 🔥🔥🔥 .
Keep reading...
Show less
Demi Lovato and choreographer Jojo Gomez (via YouTube)
Pretty much every class at L.A.'s Millennium Dance Complex features a combo set to a serious banger of a song. But not every class brings in the ACTUAL POP STAR BEHIND THE SONG to watch dancers take on that combo.
A few days ago, Demi Lovato dropped by Jojo Gomez's class at Millennium to see what Gomez had made of her hit "Sorry Not Sorry." Gomez's 🔥 choreo—and the incredible performances by some of Hollywood's best dancers/most devoted Lovatics, including Kaycee Rice—didn't disappoint.
Keep reading...
Show less
Remember when getting a selfie/making a dance video in the Rain Room was the coolest of cool-kid things to do? Now there's a fabulous new place to create Instagram magic: The Attention Room, an immersive exhibit in L.A. promoting Charlie Puth's newest single, "Attention." It's basically a big black box filled with crazy LED projections that make you look like you're suspended in a disco queen's re-imagining of deep space.
Naturally, genius filmmaker/ultimate cool kid Tim Milgram just made a dance video there. And he casually brought Jade Chynoweth, Sean Lew, Jake Kodish and Jason Glover (to name just a few) along for the ride.
Keep reading...
Show less
Even if you've never been to L.A., you probably have a solid idea of what class at Millennium Dance Complex in North Hollywood is like. You can picture the vibrant red walls; you can feel the waves of dancers feeding off one another's explosive energy. Why? Because you—and millions of other dance fans—have watched countless class videos filmed at the center.

Class videos are a VIP pass, taking dancers and non-dancers alike inside the commercial world's hottest studios. And people are watching them obsessively, sharing them on platforms across the web, helping them rack up tens of millions of views. We turned to some of the industry's key players to find out more about what makes the class video format uniquely appealing.
Keep reading...
Show less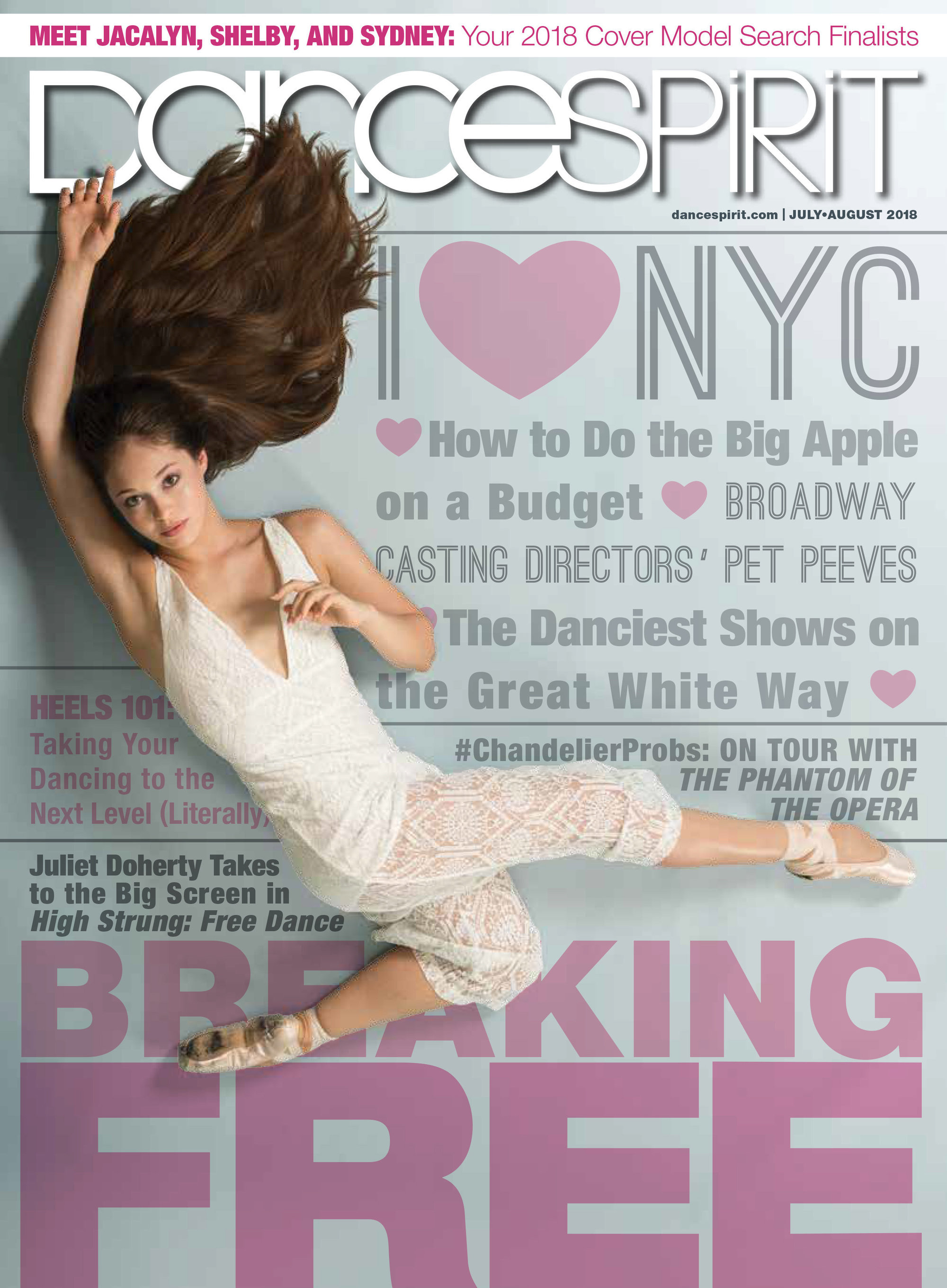 Get Dance Spirit in your inbox