Popular
Apr. 17, 2018 10:27AM EST
Oh, hi, EVERYBODY. (Screenshots via YouTube)
Sometimes, you hear talk about an upcoming class video and it sounds too good to be real. Wait: Todrick Hall made a track featuring RuPaul, and then Todrick personally asked Brian Friedman to choreograph it, and then Brian got Maddie and Charlize and Jade and Kaycee and Sean and Gabe and Larsen and Bailey to come out for the class? I just...that can't be right. Can it?
It is right, friends. It is SO RIGHT.
Keep reading...
Show less
Disney
Back in the early '90s, "The Mickey Mouse Club" show on the Disney channel helped launch the careers of Britney Spears, Justin Timberlake, Christina Aguilera, and would-be ballet dancer Ryan Gosling, to name just the danciest few. (And back in the '50s—more than 60 years ago!—the original "Mickey Mouse Club" show started the M-I-C-K-E-Y-M-O-U-S-E phenomenon.) Now, Disney is relaunching "MMC" as Club Mickey Mouse, a Facebook- and Instagram-exclusive series that'll be taking over your feeds for the next seven weeks. And the latest Mousketeers? They are a verrrrry impressive bunch.
Keep reading...
Show less
In Madonna's 2008 hit "4 Minutes," Justin Timberlake sings,"We only got four minutes to save the world." Well, YouTube sensation Todrick Hall gave himself a much more difficult task: just four minutes to cover all five Beyoncé albums.
You may remember Hall as the musical GENIUS behind Virgin America's #VXSafetyDance and the Disney-themed Chicago spoof "Spell Block Tango." He's also a former "American Idol" finalist, so you know he's got the skills to back up his projects. On Tuesday, he released his video tribute to Queen Bey, "4 Beyoncé from Todrick."
Get this: Hall managed to mash-up over 70 Beyoncé songs, create a four part harmony, choreograph four coordinating routines, memorize said harmonies and routines and film each part in one take. The resulting video is a four-way split screen, with Hall as a one-man band...of four. And yes, the video is exactly four minutes long. (It also took four hours to film, but that was just a lucky coincidence.)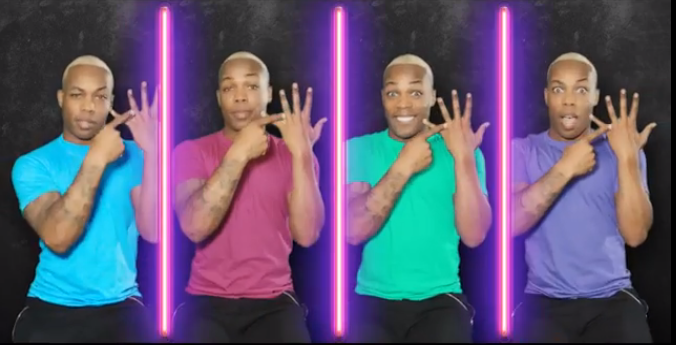 Ladies and gentlemen, the four faces of Todrick Hall. #putaringonit
Why the obsession with the number four? In the video description, Hall hints that it's a reference to Beyoncé's 2011 album "4." Naturally, he's aiming for four million views, and he's already over a quarter of the way there in just four days. (Yes, this blog conveniently comes to you four days after the video's original release.)
How could this all get even more amazing? Hall wrote out the lyrics to his mash-up—and you can find them on YouTube (just click "show more" under the video description). So go ahead and cancel all your weekend plans, because once you see this video, you're gonna want to memorize the whole darn thing.
Happy Friday!
Nov. 08, 2013 10:33AM EST
Last week, we told you about the unlikeliest of viral videos: Virgin America's in-flight safety instructions. The awesomeness, of course, came from the people delivering the instructions—namely, a crew of some of our favorite dancers, ever.
If, like us, you've basically been watching the clip on repeat for days now, you'll be especially happy to hear the latest news from Virgin: The airline is hosting an online "safety dance battle," the winner of which will be featured in the final cut of the in-flight video.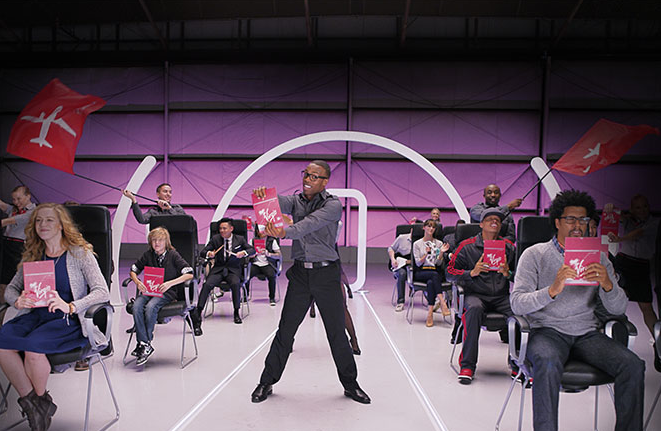 This could be you!
They're looking for any and all kinds of dancers, from bunheads to breakers. And the "audition" process is simple: just download the official song, Instagram a video of your best moves with the tag #VXsafetydance and then enter the video on the official contest page.
Who's doing the judging, you ask? The impressive group includes director Jon M. Chu, choreographer Jamal Sims, choreographer/dancer Christopher Scott, "American Idol" finalist/Broadway vet Todrick Hall and producer Justin Berfield.
The contest ends November 22, so get dancing!
Oct. 31, 2013 12:45PM EST
Happy Halloween, everyone! We hope you're all busy preparing your dance-studio-ready costumes to wear to class tonight. I don't think I can even count the number of Halloween creations I structured around leotards during my dance glory days. (Oh, and if you're still looking for dance-y Halloween costume ideas, never fear: We've got you covered.)
Wondering how your favorite singer/dancer celebs are commemorating this spooktacular holiday? Well, thanks to "American Idol" finalist Todrick Hall—who is on a serious roll these days—a few of them are celebrating Chicago style. And by Chicago style, we mean Chicago the Musical style. And by Chicago the Musical style, we mean "Cell Block Tango" style. And as if that weren't enough, their "Cell Block Tango" is actually a remix—for some of Disney's greatest villains.
Behold: the "Spell Block Tango." It stars the likes of Amber Riley, Pia Toscano, Kimberly Cole, Adam Lambert and Blake McGrath playing classic Disney divas. (Hall even makes an appearance himself, as The Lion King's Scar.) It's wacky and weird and, predictably, wonderful. Enjoy!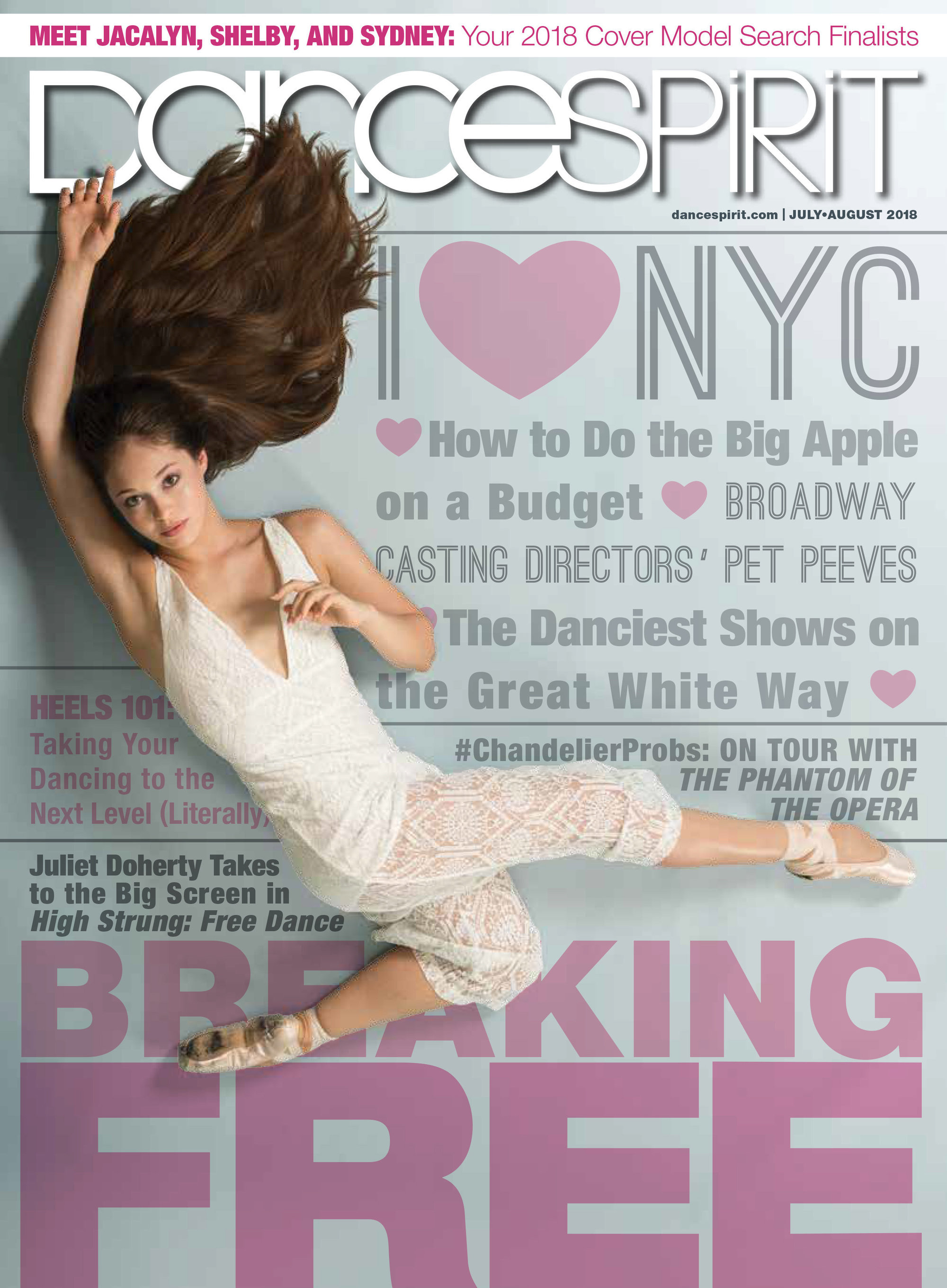 Get Dance Spirit in your inbox