Mar. 23, 2017 01:15PM EST
Shaping Sound Dance Company first debuted its full-length production That's Where I'll Be Waiting in 2013. Two years later, the contemporary show—with explosive energy from co-choreographers Travis Wall, Nick Lazzarini, Teddy Forance and Kyle Robinson, and dancers like Jaimie Goodwin, Chantel Aguirre and Amy Yakima—is still going strong, earning nightly standing ovations. What's it like touring with one of the most popular dance productions around? Dance Spirit asked longtime company member Kate Harpootlian (whom you'll recognize from "So You Think You Can Dance" Season 12 Team Stage!) to keep a diary for a week on Shaping Sound's 2014–15 tour. —Jenny Ouellette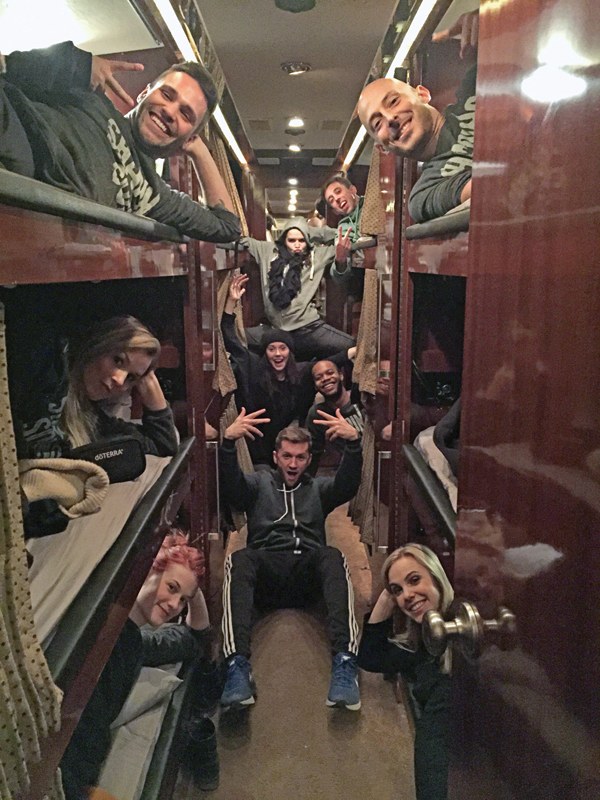 Kate Harpootlian (lower left) on the tour bus with Shaping Sound Dance Company (photo courtesy Harpootlian)
January 23: Last Rehearsal in L.A.
I was really excited to get back into rehearsals for the second half of Shaping Sound's second tour. Once in L.A., we had four days to regroup, which is usually pretty fun. I've known most of the dancers since I was teenager, so getting together is like a big family reunion.
This time, though, the week got serious after our company's morning ballet class. One of the show's dancers, Matthew Peacock, found out he'd been booked as the assistant choreographer for Madonna's Grammy performance. It's an amazing opportunity for Matthew, but it means one of our understudies, Rory Freeman, will now be taking over his part. Our limited four-day rehearsal period—which we've had to do without props, since they're in Texas already—has been pretty hectic. Rory is a rock star, though, and our last run-through went smoothly.
January 27: Tech in Fort Worth, TX
Today we flew from L.A. to Fort Worth—and we didn't waste much time before going to the theater for tech. Once we were onstage, with the lights, costumes and props (!), it really sank in that tour was starting. Our set features walls that we climb up and fall off. We move them around ourselves during the show, and remembering to lock or unlock the walls while we're performing isn't easy. So a thorough tech is absolutely necessary.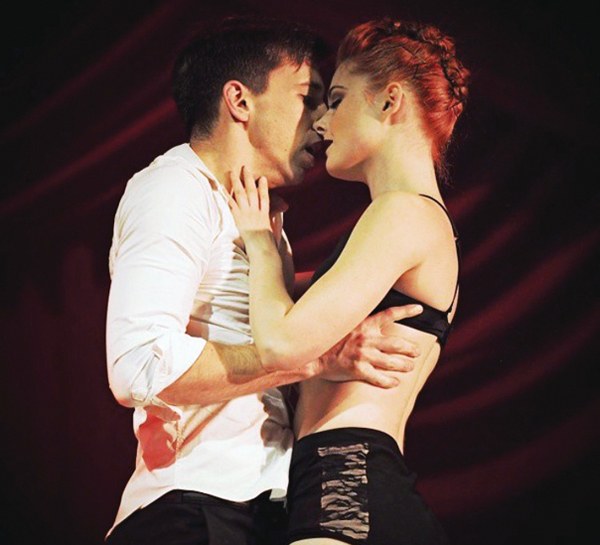 With fellow Shaping Sound dancer Ben Susak (courtesy Harpootlian)
January 28: Opening Night in Fort Worth
Tonight's performance was electric. My favorite part of the show is the duet I perform with Ben Susak in the "Wild Is the Wind" section. We have a great connection and we both really get into character. We also tend to change little things up each show, which keeps the piece fresh for us, even though we've danced it so many times. After each performance, we always do a meet-and-greet in the lobby. I love getting to speak with fans, but tonight was especially magical: My dad was there to give me a big hug!
January 29: Tulsa, OK
The grueling tour schedule has begun! We checked in to our Tulsa hotel around 4:30 am, disoriented and exhausted after our overnight drive. Believe it or not, though, it felt great to be back on the tour bus! Sometimes we're driving for up to 12 hours at a time, and, for that reason, the bus has become one of our favorite places to hang out. We usually eat dinner and watch our most recent performance while we wait for the crew to load out—and we also love playing Catch Phrase. Our competitive group gets pretty rowdy!
Luckily, we were able to go back to sleep once we arrived at the hotel, and I felt pretty good when I woke up around 10 am. I grabbed a couple of dancers for breakfast and hit the hotel gym with Channing Cooke.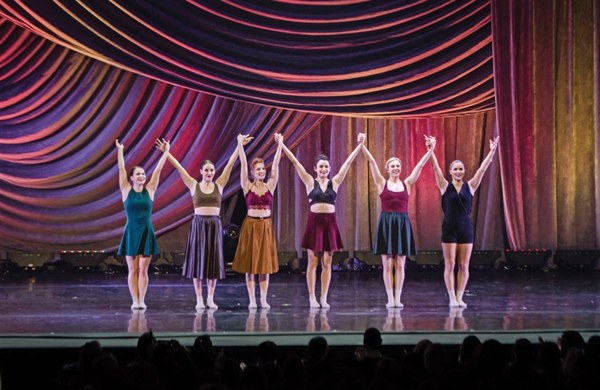 Harpootlian (third from left) during a Shaping Sound curtain call (photo courtesy Shaping Sound)
We had a 4:30 pm call time, but first we had to load all our stuff back on the bus since we'll be leaving right after the show. Three hours before every show (our call), the company meets for notes, info about our next tour stop and to get our lighting and spacing cues. An hour and 15 minutes before curtain, we take a company ballet class. Then I put my costume on, and five minutes before curtain, we regroup onstage for our company's pre-show ritual: After some words of encouragement, we take a few deep breaths. Our last exhale—a long "ahhh" sound—turns into a yell. Then we do a shake-off counting down from 8, and when we get to 1, someone shouts out "Shaping Sound" and we do a loud group clap. We like to think the better the clap is, the better the performance will be. It must have worked tonight!
February 1–2: Skokie, IL
After a four-show run in Kansas City, MO, and Minneapolis, MN, we finally have a couple days off. Some of the company stayed in Minneapolis, but the rest of us arrived to a full-on blizzard here in Skokie. It gave us a good reason to stay inside and rest.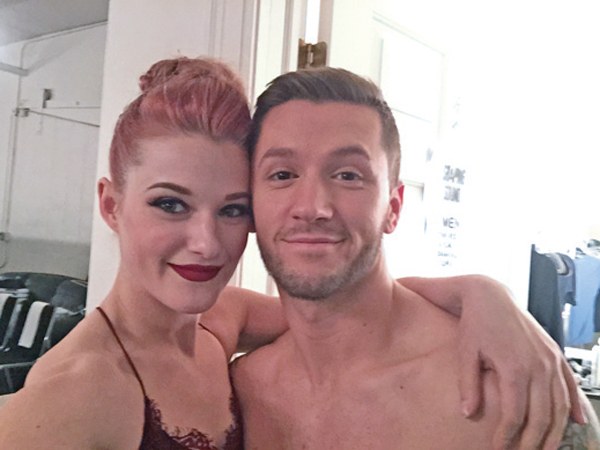 Harpootlian with Travis Wall (photo courtesy Harpootlian)
Monday in Skokie was bright and sunny, so I went into Chicago to take ballet class at the Lou Conte Dance Studio—home of Hubbard Street Dance Chicago. Then I headed to the hotel to take a quick rest before teaching a master class with Ben and Channing. I guess it wasn't much of a day off, but I love teaching. Plus, I got to reward myself afterwards by exploring Chicago one of my favorite ways—through my stomach! A lovely dinner with Travis and Nick was the perfect way to end this first week.
Shaping Sound's 2015–16 tour kicks off this month in Escondido, CA, and runs through February. Visit shapingsoundco.com/tour for details.
Did you wake up this morning and think, "gee, I haven't seen any Maddie Ziegler-related news in a few days, I wonder what's keeping her from further world domination?" Me too!
Fortunately, there's a gorgeous profile in Coveteur, in which Ziegler talks about what kinds of goodies she brings on tour and we all pretend that we're having girls night in a fancy hotel suite, swapping embroidered denim jackets and straightening irons. Until that dream becomes reality, we'll have to fix our Maddie-fandom with fun candids like this one: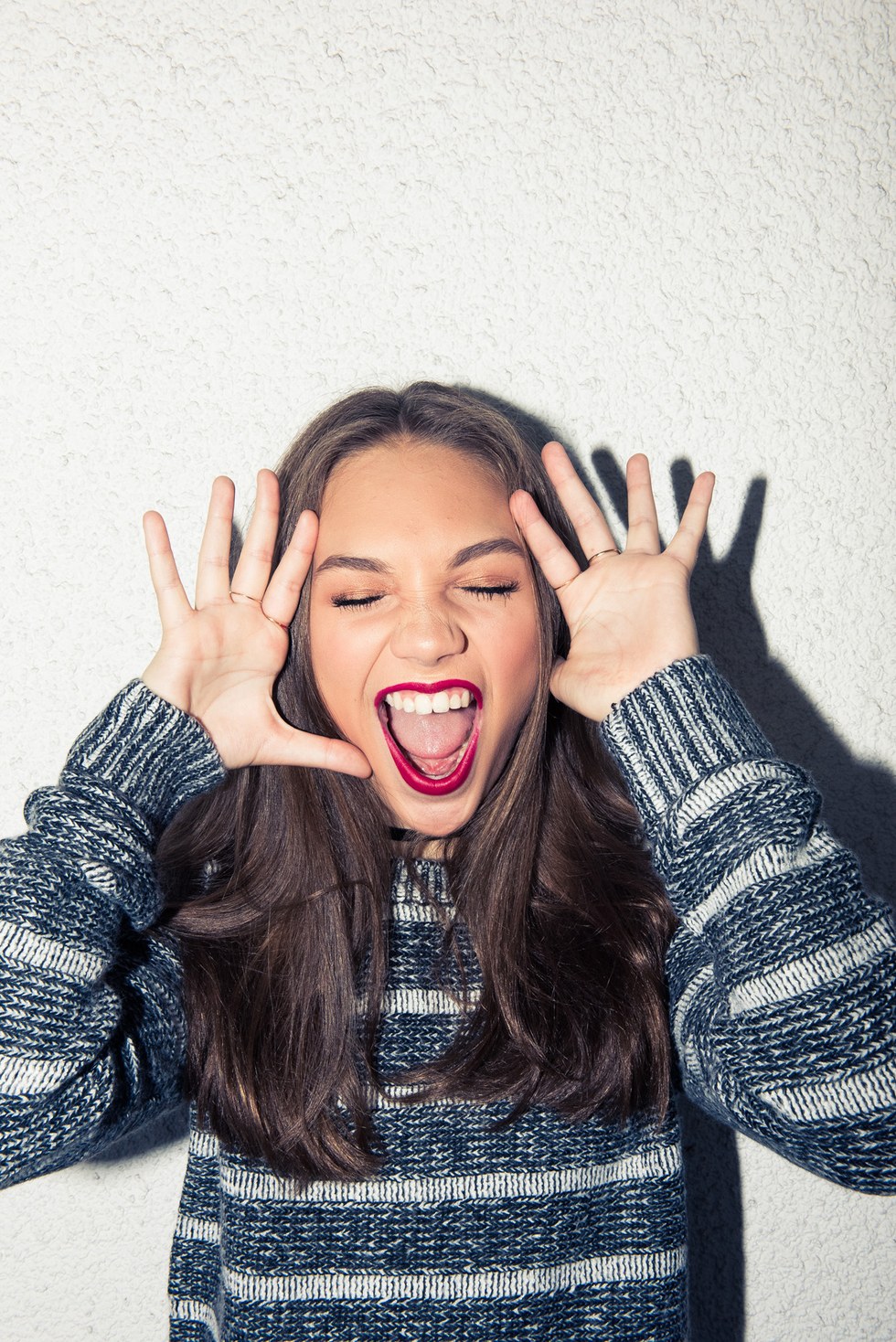 (Photo via Coveteur)
Check out the rest of the story here!
Hate to break it to you dancers, but summer's winding down. It's not all bad though—fall signals the start of Nutcracker season, lots of brand new choreo to learn and of course the chance to wear cozy sweaters! Plus, we've got some exciting news that'll have you jumping for joy and wishing for fall: Maddie Ziegler announced this week that she'll be joining Sia on her upcoming "Nostalgic for the Present" tour! A Maddie/Sia performance live?! Yes, pleaseeeee.
The tour officially kicks off on August 4 in Moscow, but it sounds like Maddie will join for the North American leg which begins September 23 in Las Vegas. The late start is most likely due to the fact that Maddie will still be finishing up her gig as a judge on SYTYCD when the tour starts (if you've missed any of this season's crazy awesome moments check out our recaps!). The tour runs through November and there's a really good chance it's coming to a city near you.
Everyone knows Maddie has been Sia's go-to girl for the past few years—we're still not over those music videos and performances—and we can't say we're surprised that Sia asked her mini-me to join her on tour, but we are SUPER happy it's happening!
Tickets for the tour go on sale this Friday (as in two days from now!) (as in grab yours ASAP!) and all of the details can be found here. In the meantime, while you're preoccupied by Maddie/Sia daydreams, enjoy this throwback video of the duo performing "Chandelier" on The Ellen Show in 2014. As if you needed a reminder of what a beast dancer Maddie is...
Commercial dancer Melanie Mah is no stranger to dancing behind some of the music industry's most famous artists. She's worked with everyone from Katy Perry and Justin Bieber to Nicki Minaj and Kanye West. Over the past year she's had the opportunity to travel the world, performing with Alicia Keys and on Janet Jackson's Unbreakable tour. Ever wonder what it's actually like to tour the world dancing? You're in luck! We asked Mah to keep a diary from her travels—read on for ALL the behind-the-scenes details and pics.
November 16, 2015 - Honolulu, Hawaii
It's our last day in Hawaii and this trip has been so magical! We did our three Unbreakable shows with Janet Jackson and we've had a wonderful, full week here. It's so great that we have so much time to explore and enjoy the island! The other dancers and I have done so many things that I feel like I live here. One super memorable moment: I crossed a point off my bucket list and went surfing for the first time! It was both terrifying and exhilarating, and I'm so glad I did it. My good friend Whyley (our dance assistant/Janet's movement coach) is from Hawaii and he brought me to all the local surf spots, so I really got to experience the true Hawaiian way of surfing. Our creative director Gil Duldualo is also a native Hawaiian and he brought us to some awesome local places, too. This entire trip was filled with eating the best food, climbing waterfalls, riding waves, jumping into the ocean, hiking mountains and creating some of the best memories of my life. Mahalo Hawaii!! You have my heart. ❤️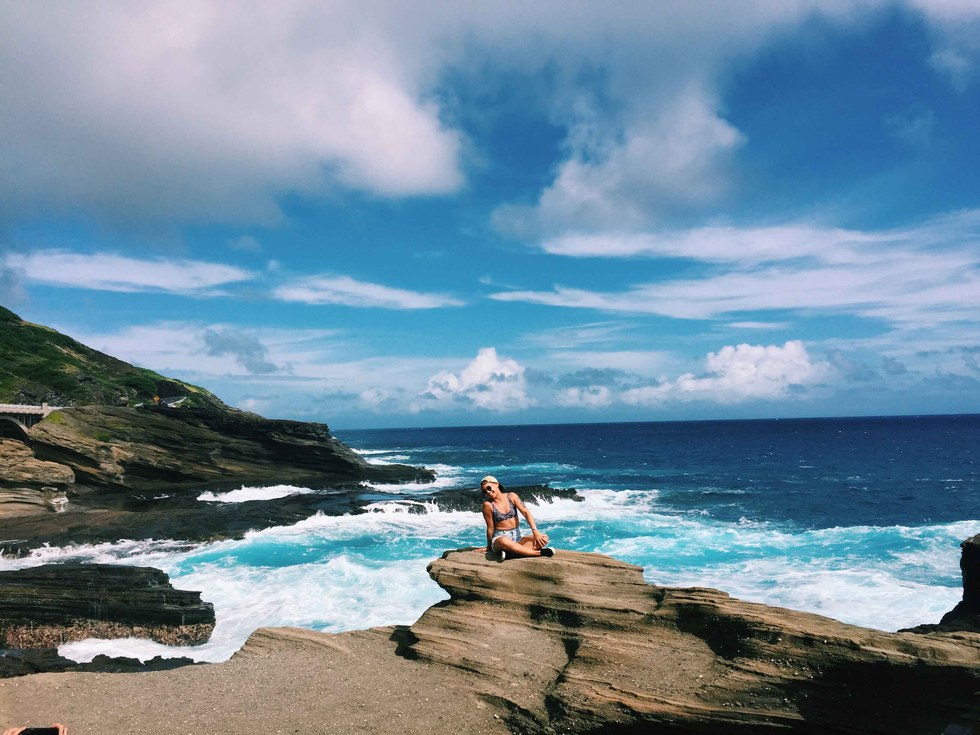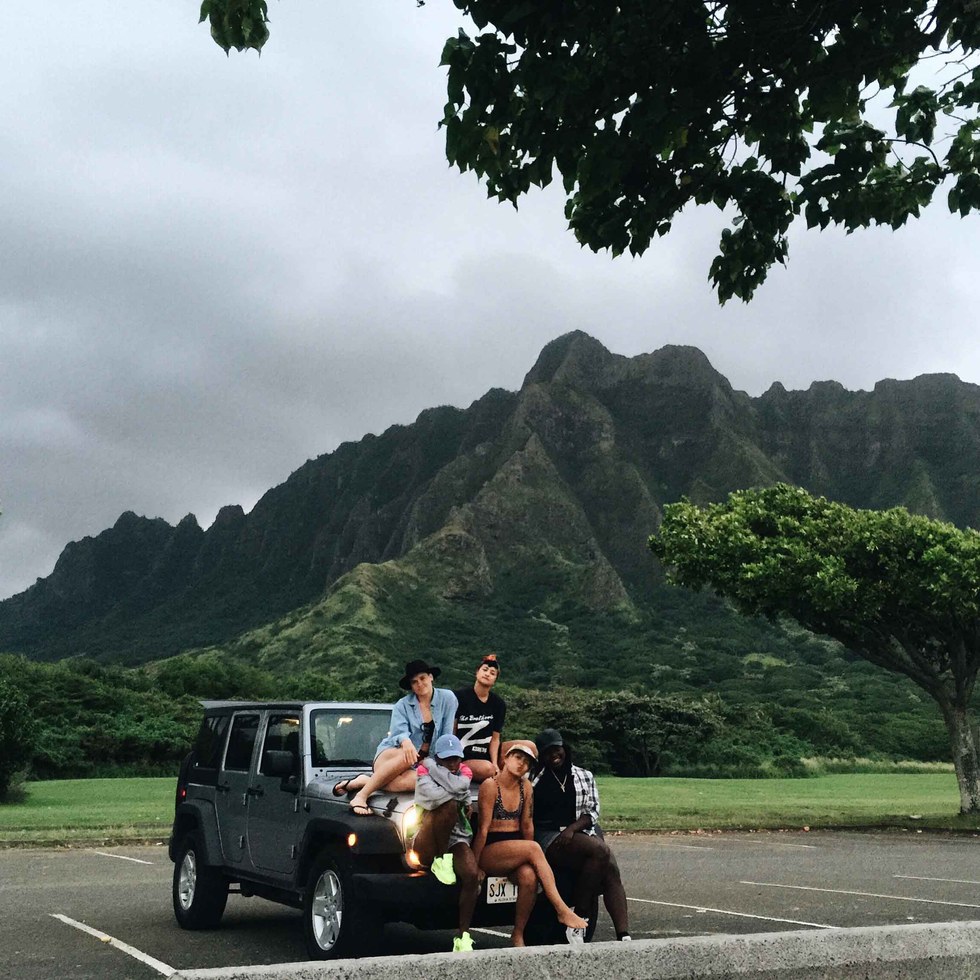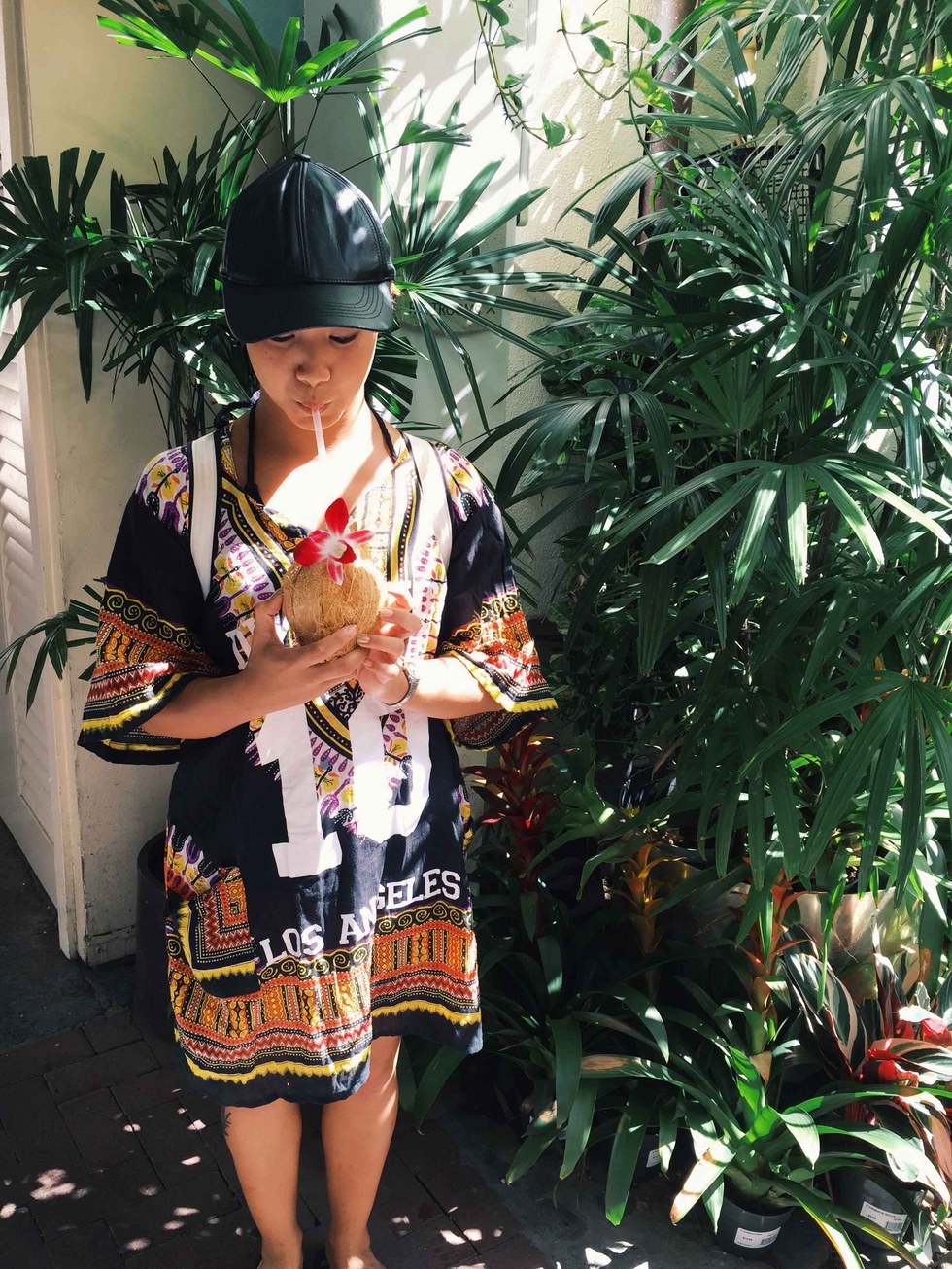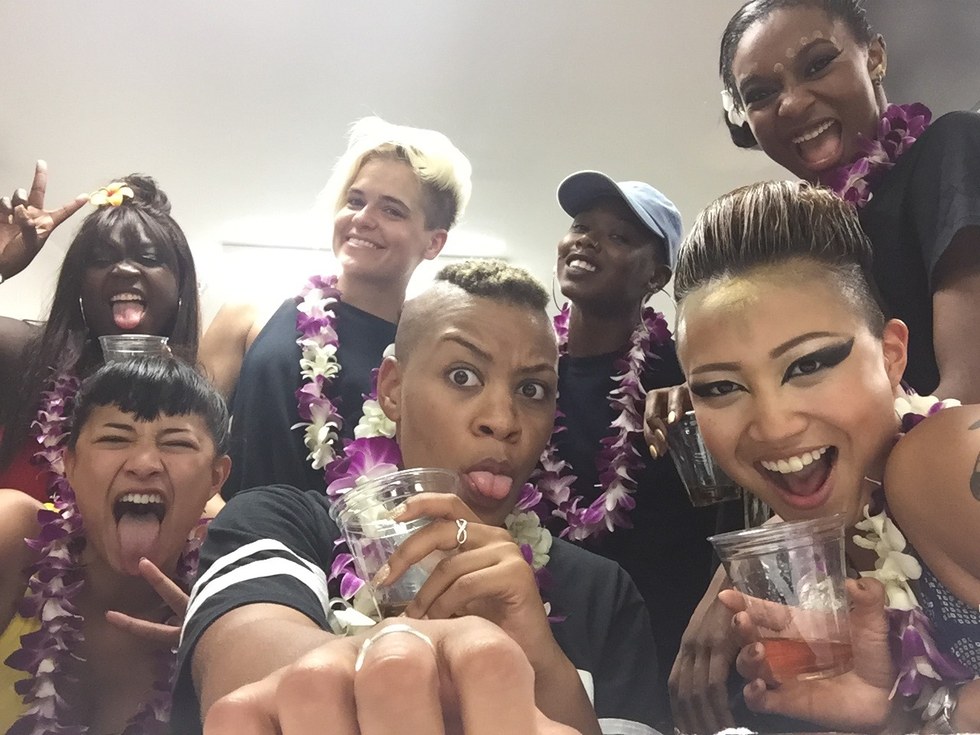 November 21, 2015 - Tokyo, Japan
Today we have our show in Tokyo, Japan. This is my first time in Japan and I'm so excited to perform here. It's well known that the Japanese are huge fans of the Jacksons, so there's going to be such an amazing energy in the crowd tonight!
Japan is truly a unique place and I'm loving how different this place feels from home. I visited a beautiful and peaceful temple this morning, and I got to roam the streets of Tokyo. The food here is so fresh and delicious, and I'm absolutely obsessed with all the late-night ramen places. The shopping in Harajuku is phenomenal as well, and people have such incredible style in this city. The whole Japanese culture is so fascinating and completely different from the Western world. The people here really pay so much attention to providing excellent service, and the Japanese are so meticulous and detailed in everything they do. It's a beautiful culture to experience and I'm so grateful to perform here with Miss Janet Jackson!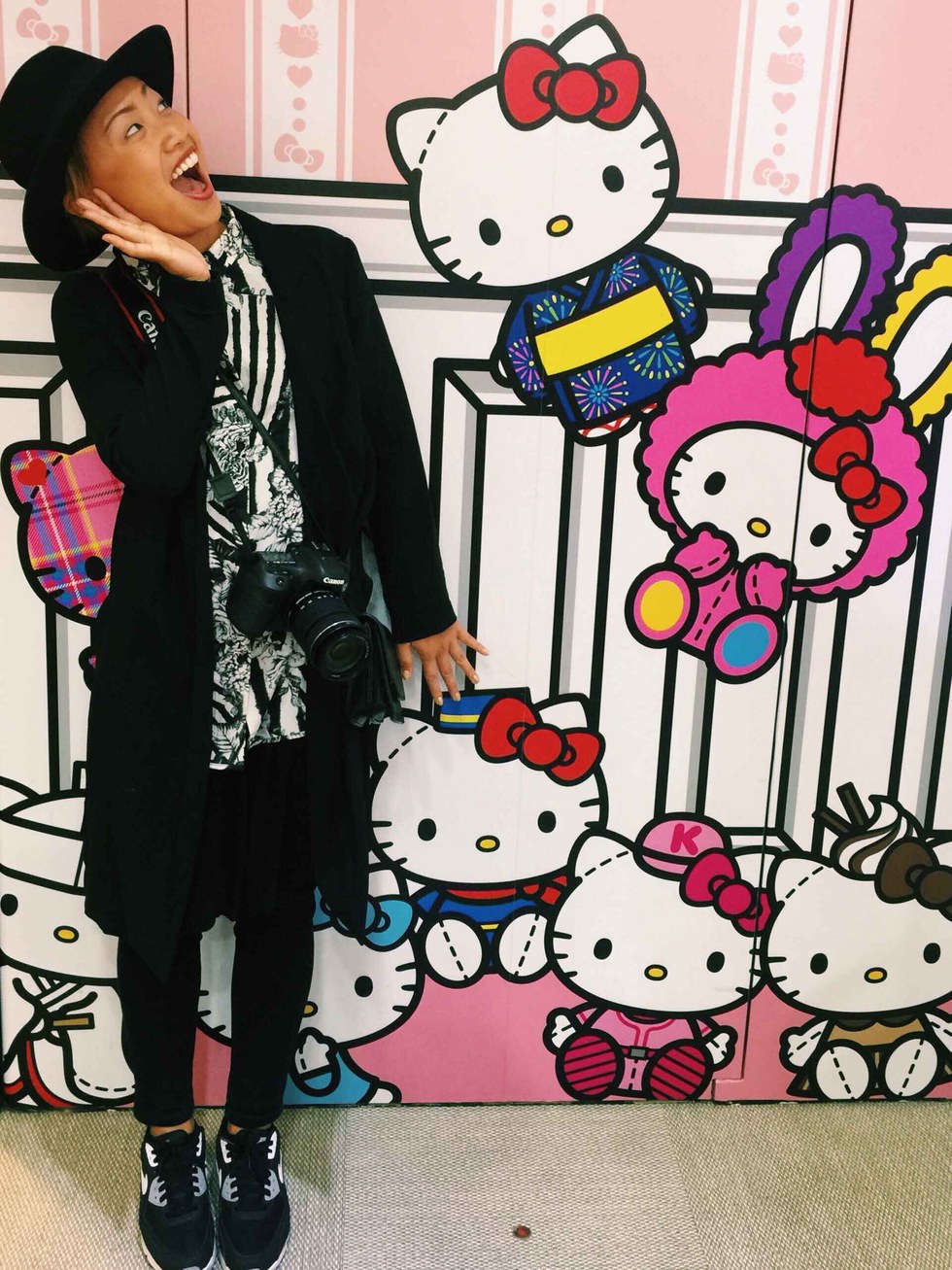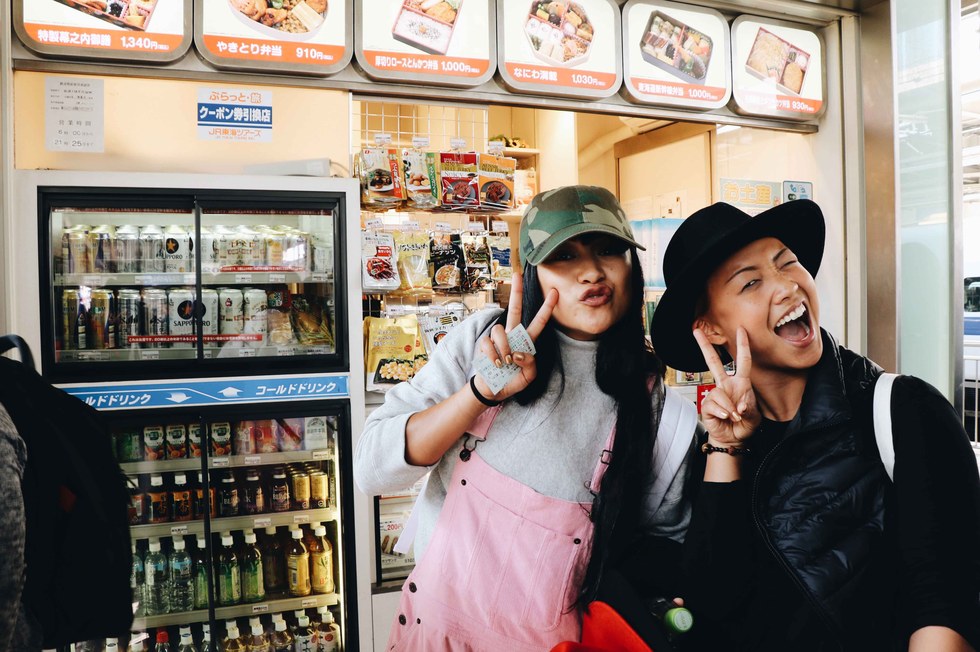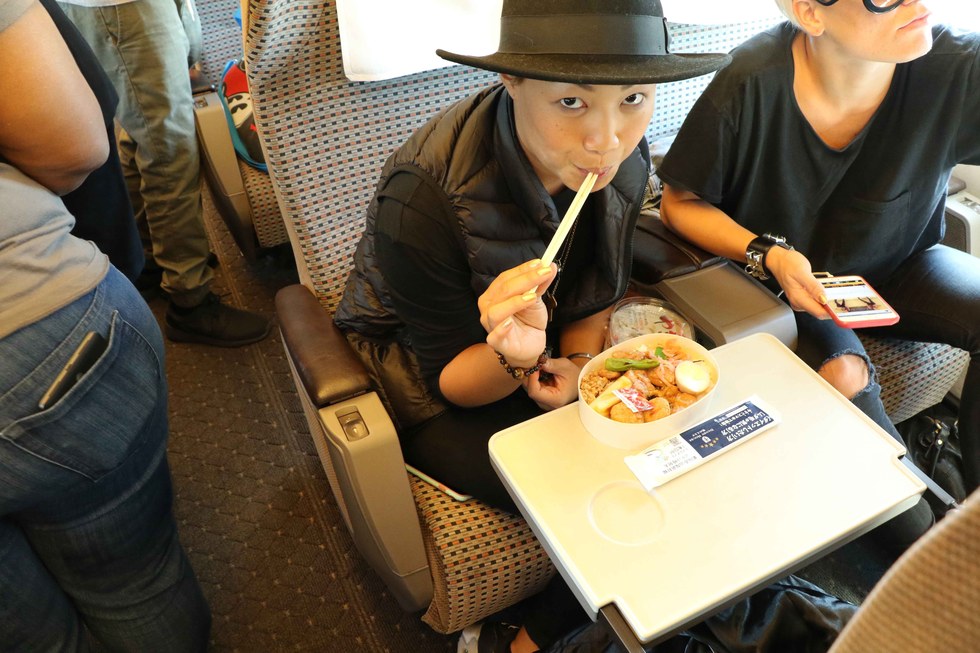 March 26, 2016 - Dubai, United Arab Emirates
I'm so excited to be in Dubai right now! And I'm even more excited to get on stage with everyone again. We've had a little bit of a break from the tour over the past few months, so it's going to feel amazing to be onstage again. It's really the most magical feeling performing with Janet and the tribe. Those girls are my sisters and I truly can't imagine what this experience would've been like without them. It's so clear that we were all meant to be a part of this Unbreakable show, and I'm so thankful for their spirits.
Dubai has been another amazing trip, and we really made sure we explored this place as much as we could. We visited some of the mosques, we went to the famous mall, we shopped in the souks and we went adventuring in the desert where we ran around sand dunes, went camel riding and rode ATVs. It was real-life Mario Kart for us girls! I'm so thankful to be with such a fun-loving group of females. We're all so silly and are the types of people who want to live life to the fullest. It's the best feeling to be able to travel and share incredible experiences with people you love—and on top of that we get to dance with someone as amazing as Janet Jackson! Life is so surreal sometimes.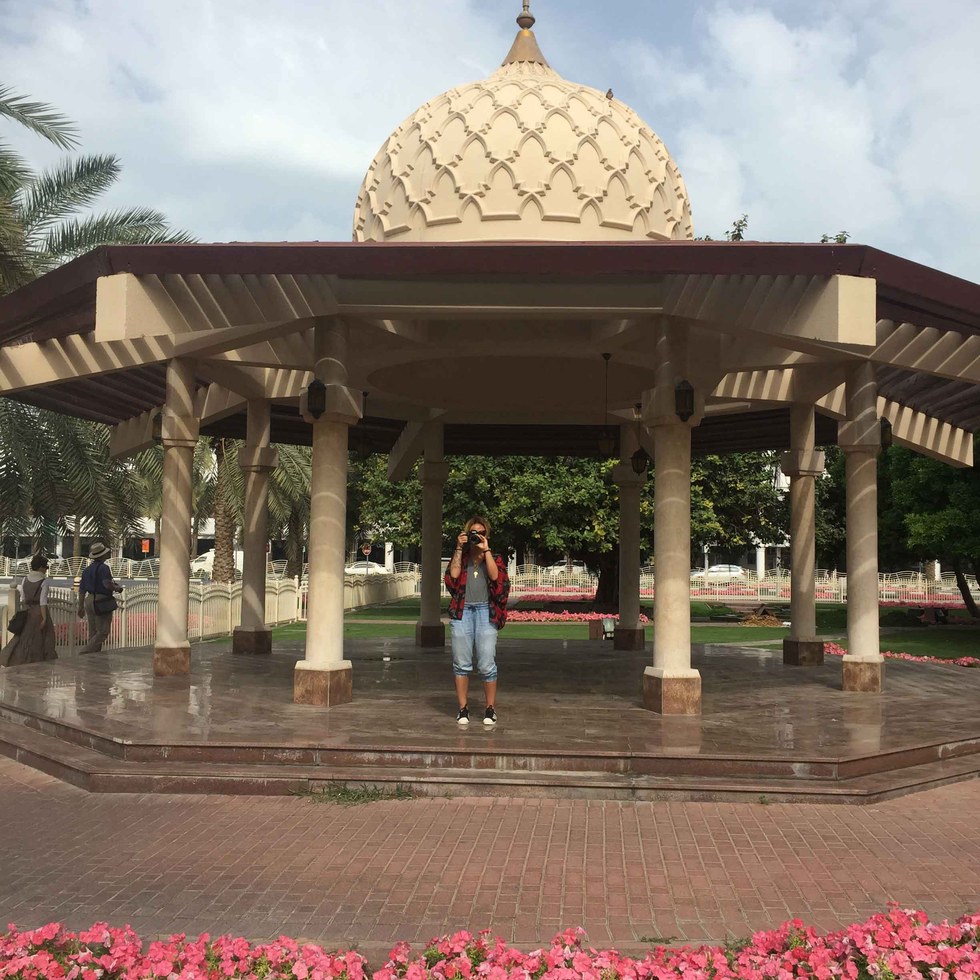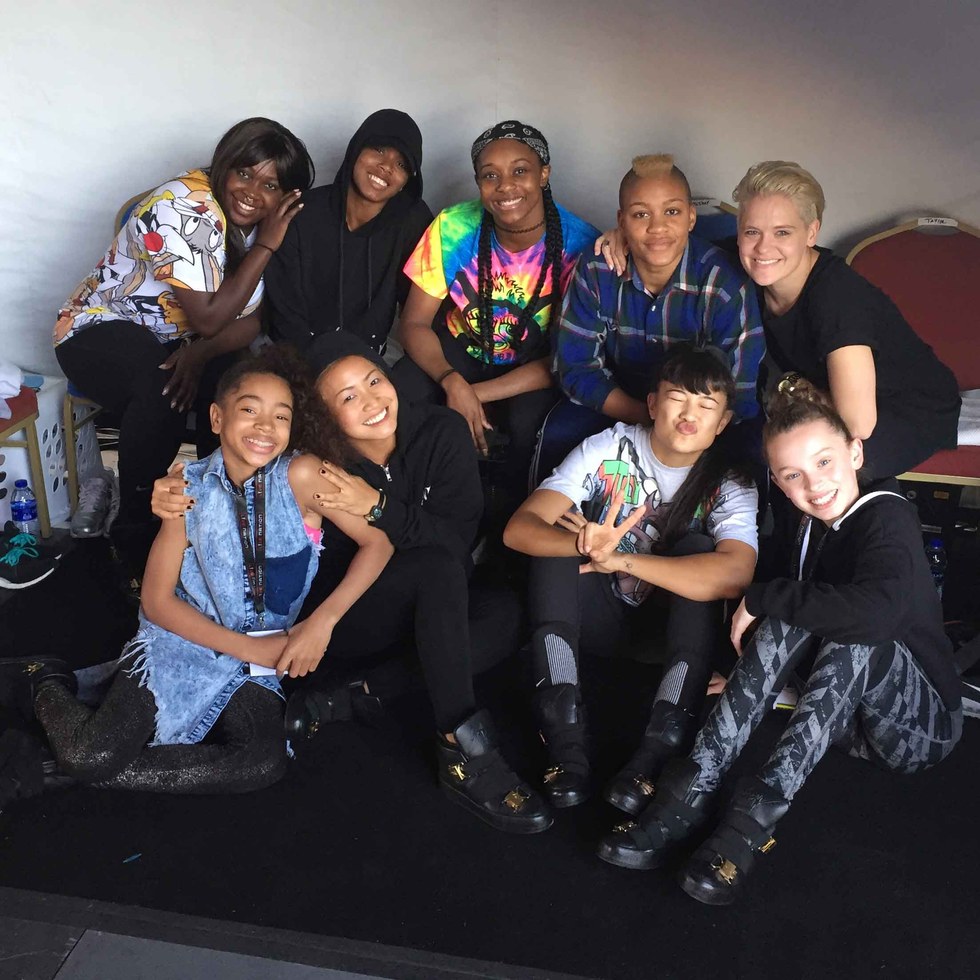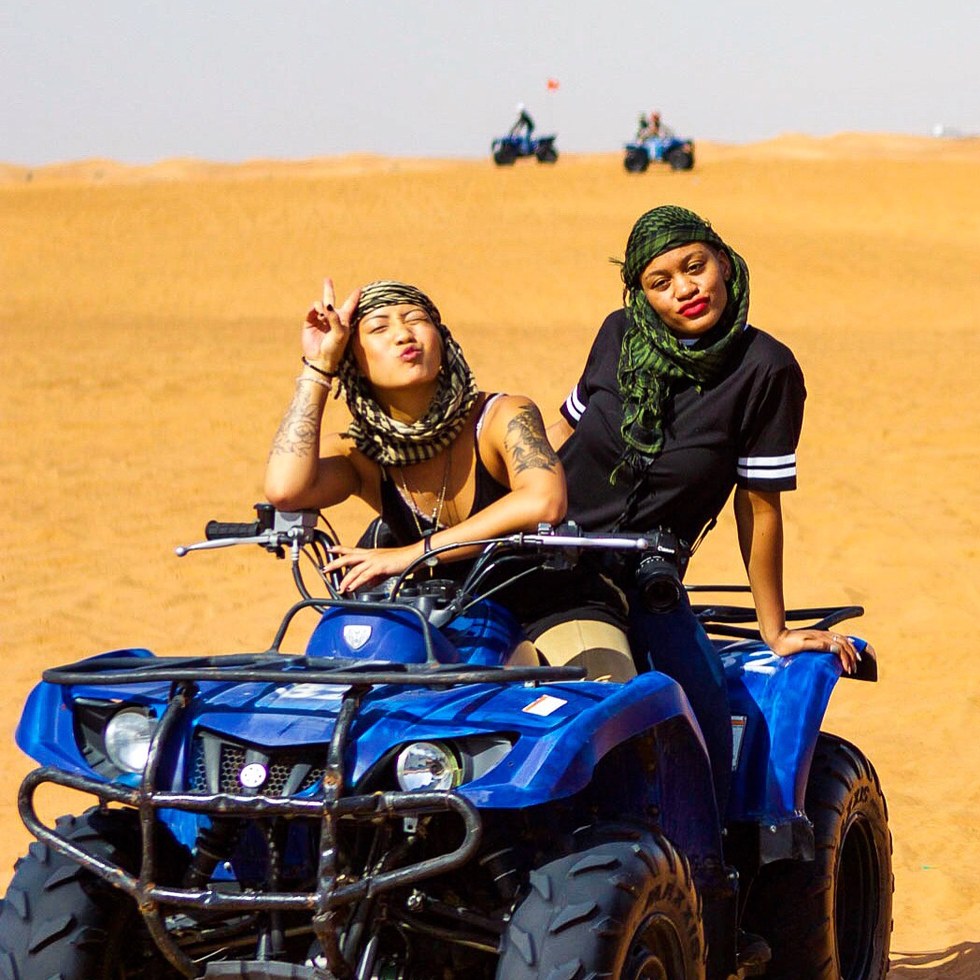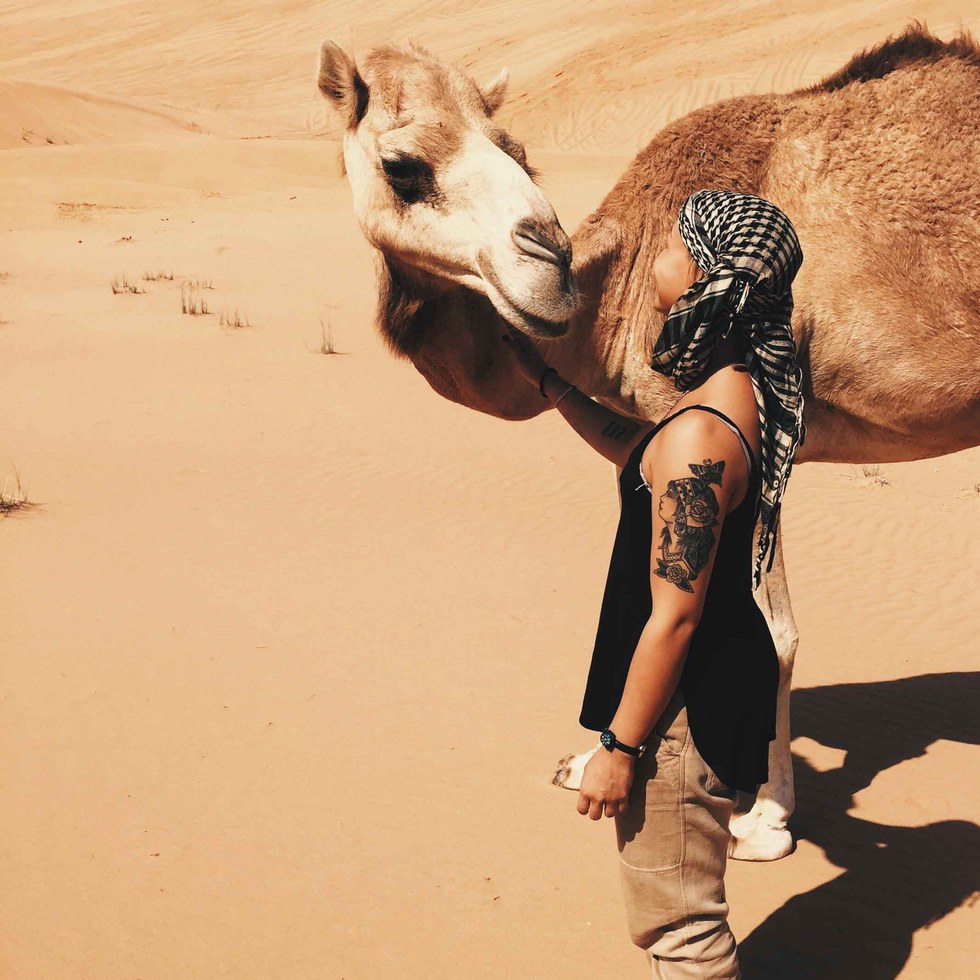 May 22, 2016 - Milan, Italy
Now I'm in Milan, Italy, and I just finished the second day of rehearsals for Alicia Keys' performance at the Union of European Football Associations Finals. I'm unbelievably excited to perform in a stadium for the first time in front of 80,000 people! The event is basically the Superbowl of Europe and everyone loves soccer here. Rehearsals have been going great and the wonderful Luam is choreographing the six-minute performance. There are 12 dancers and we're all getting along so well. We have 8-hour days in the studio, but it always flies by when you're working with great people.
I got to explore the city a little bit in the morning before our rehearsal, too. I went to the Da Vinci Museum of Science and Technology and got to see some models of his incredible inventions. Then I went to the Navigli canal, which is known as the more historic part of Milan. The canal here is so beautiful and there are so many delicious restaurants in that area. I'm thoroughly enjoying my time in this city and I can't wait to get onstage with Alicia Keys and the team!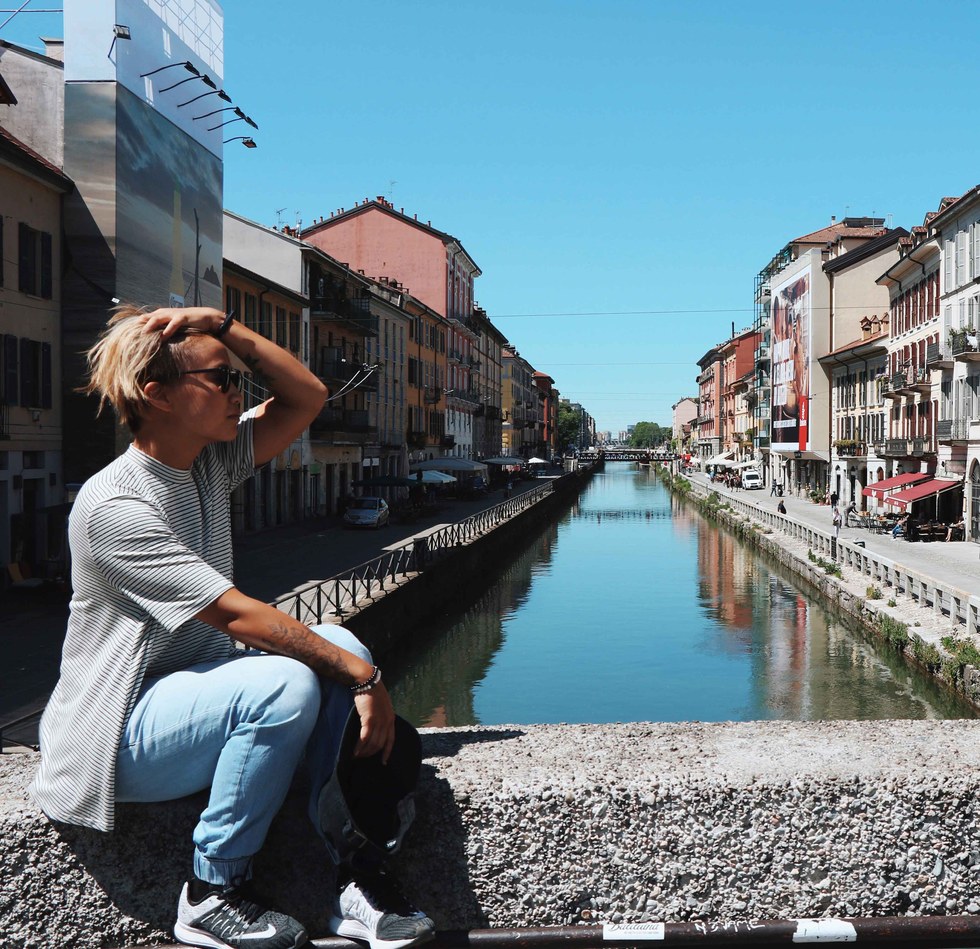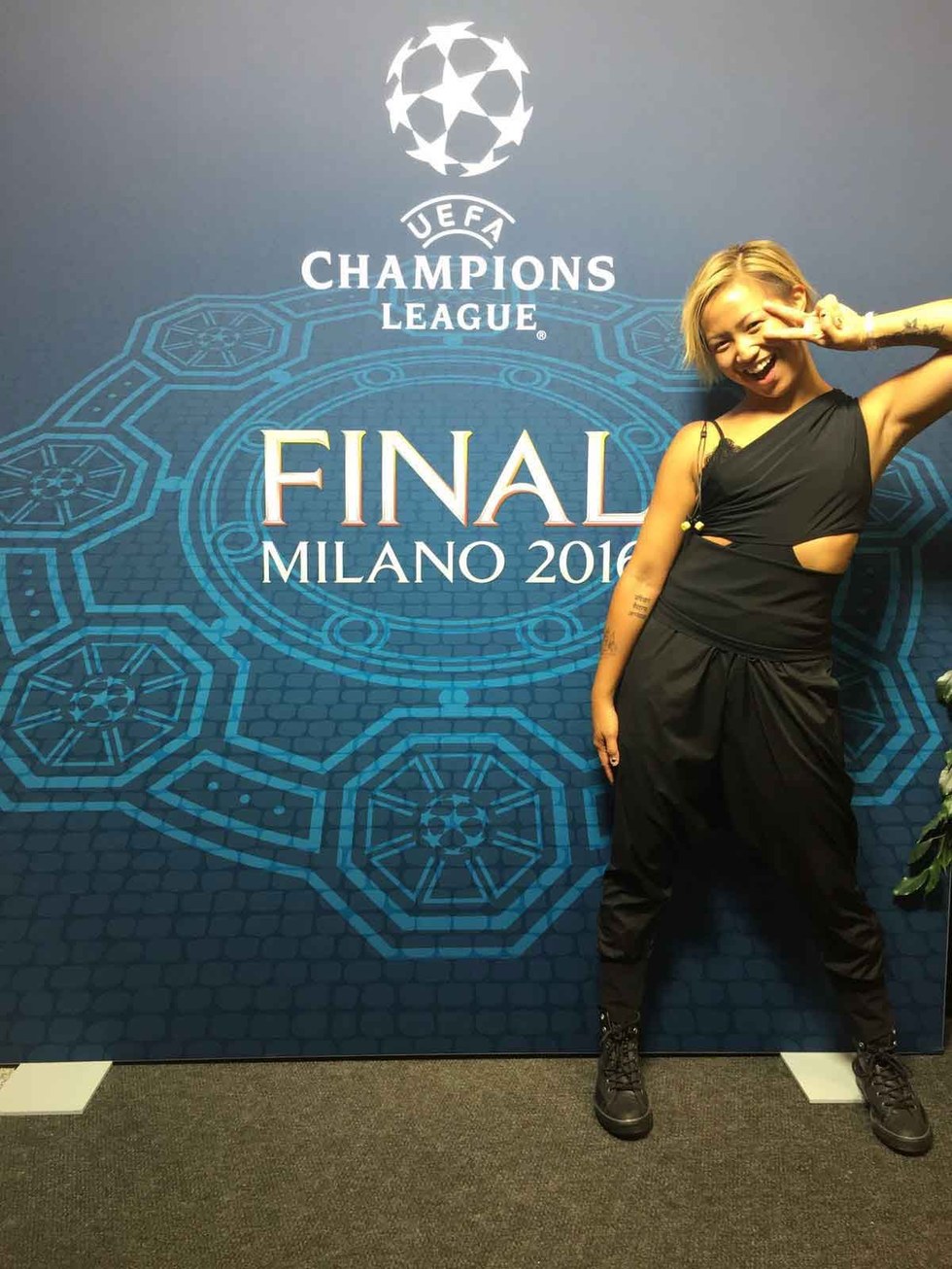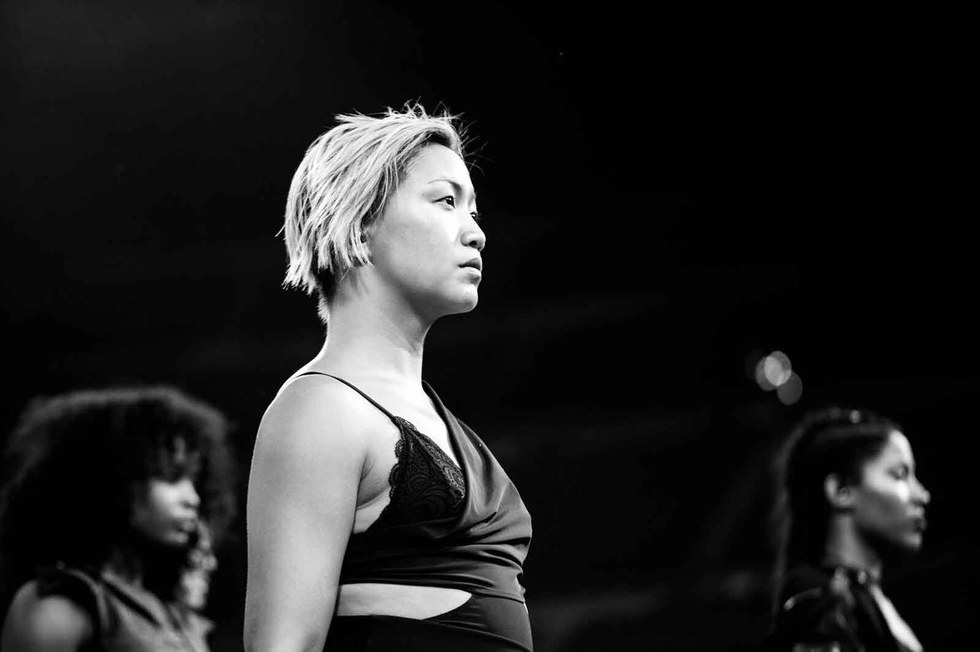 (Photo by David Moriya)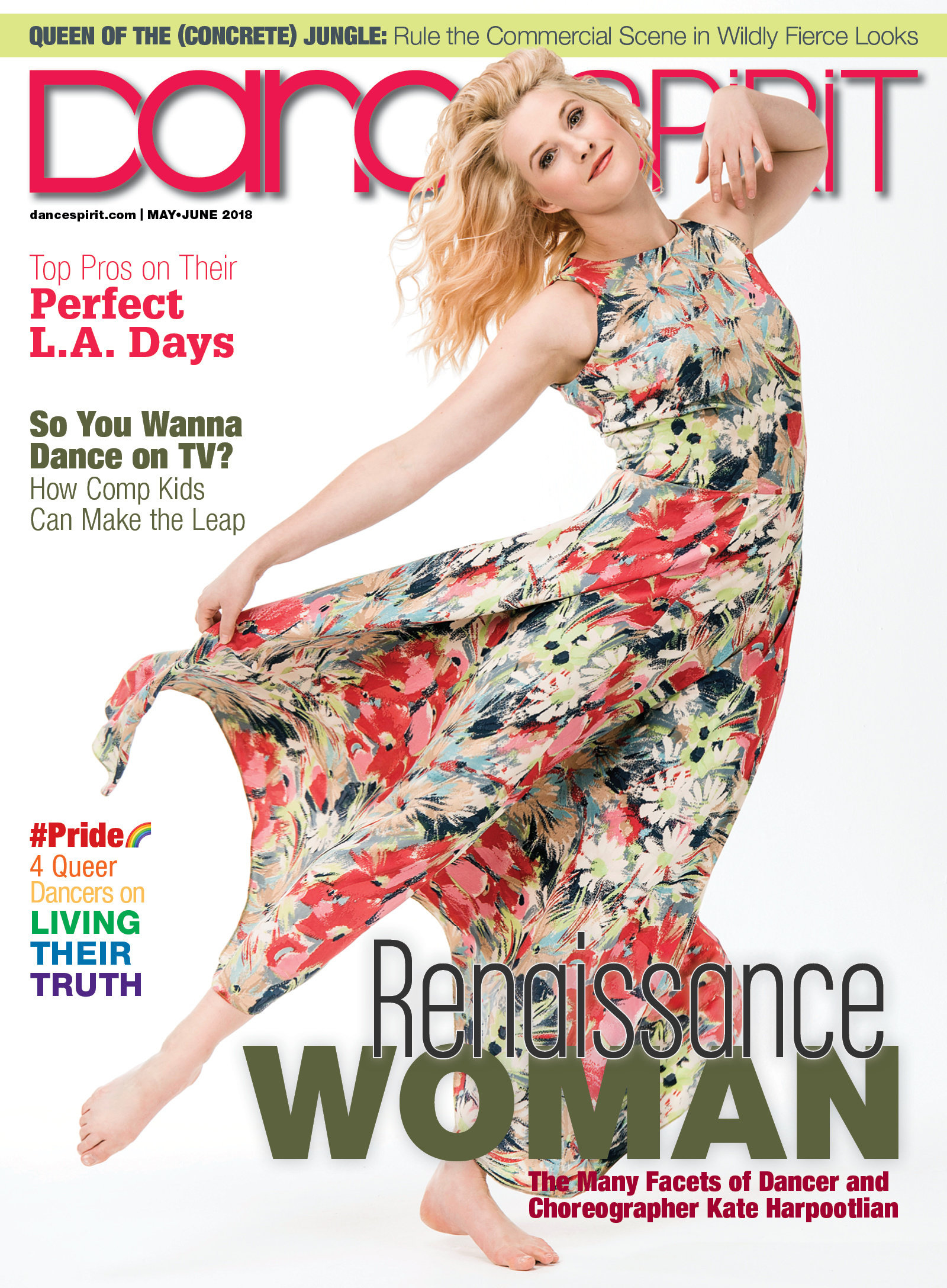 Get Dance Spirit in your inbox