Popular
Aug. 24, 2017 12:06PM EST
When it comes to college, you've got countless options. University or conservatory? BA or BFA? East Coast or West? But there's one potentially game-changing option you probably haven't considered yet: U.S. or international?
The perks of going global are hard to ignore. For one, international programs are often significantly cheaper than domestic ones. "The tuition for schools in Europe tends to be less than half that of U.S. programs," says Nicola Conraths Lange, director of comparative arts and a dance faculty member at Interlochen Arts Academy in Interlochen, MI. What's more, many programs offer a BA, a BFA, or an approximate equivalent in three years rather than four, which not only cuts tuition costs but also gets you into the professional dance world one year sooner.
And international programs will expose you to entirely new cultures, choreographers, and methods of training. "Our classes focus more on becoming thinking, creative movers than on perfecting technique," says Carlene Raibley, an American in her third and final year at London Contemporary Dance School (LCDS). Erica Badgeley, who joined a postgraduate student company at Salzburg Experimental Academy of Dance (SEAD), had a similar experience. "As opposed to the typical U.S. focus on vertical alignment, we learned to be three-dimensional movers, almost like amoebas," she says.
Many dancers forgo the international option because navigating the ins and outs of the application process seems intimidating. And it can be complicated—but it's worth the effort. Here's a breakdown of the process.
Keep reading...
Show less
Gordon with a painting of "Mein Schiff," her home on the high seas (courtesy Taylor Gordon)
Name the dance job, Taylor Gordon's probably had it: The 27-year-old's resumé includes performances with the Metropolitan Opera Ballet, the Radio City Christmas Spectacular, off-Broadway productions and stints with concert groups like Exit12 Dance Company. But only this year did the New Yorker fulfill her longtime dream of dancing abroad, earning a spot as a dancer with TUI Cruises. What's it like to travel the world on a giant ship? Gordon documented the first few months of her seafaring adventures for Dance Spirit.
—Margaret Fuhrer
Keep reading...
Show less
Meet Ashlee Montague and Richard Hanke...aka the coolest fiancés ever.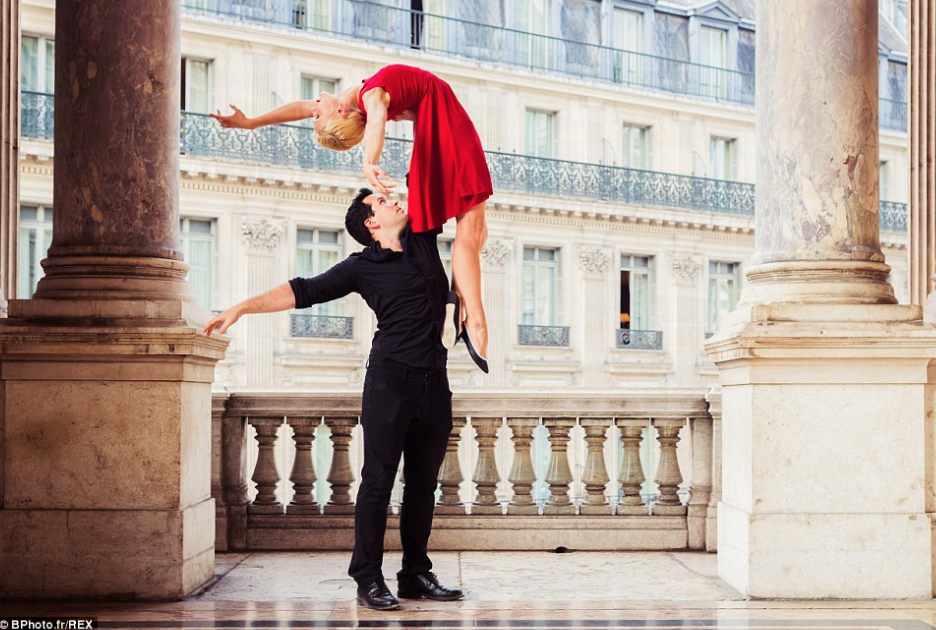 Ashlee and Richard in Paris (photo © BPhoto.fr/REX)
Remember that time tWitison spent the day with BuzzFeed recreating iconic dance movie posters? Ashlee and Richard have a...let's call it a hobby...and it's pretty much like that times 20. They travel the world and ask unsuspecting strangers to take photos of them. Seems normal enough, right? But here's the thing: They don't tell their chosen photographers what they're about to do. They make it seem like they're just two normal tourists about to take a normal tourist photo. And then, WHA BAM!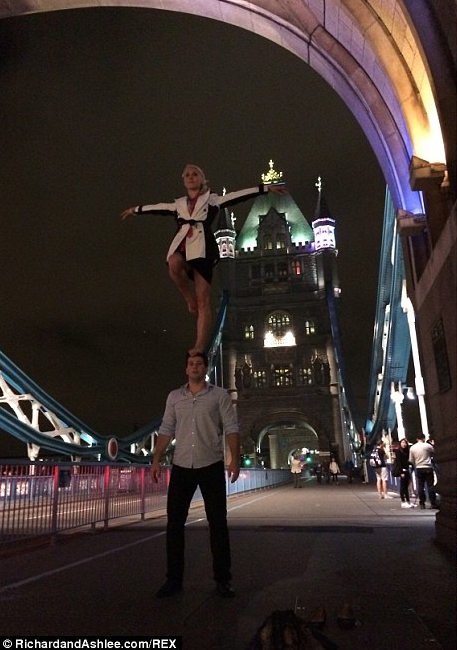 On Tower Bridge in London (photo © BPhoto.fr/REX)
It's no surprise that the two were first introduced through dance—they met while training at the Rock School for Dance Education in Philadelphia, PA. And since that fateful meeting, the couple has gotten more and more into what they call ballet acrobatics.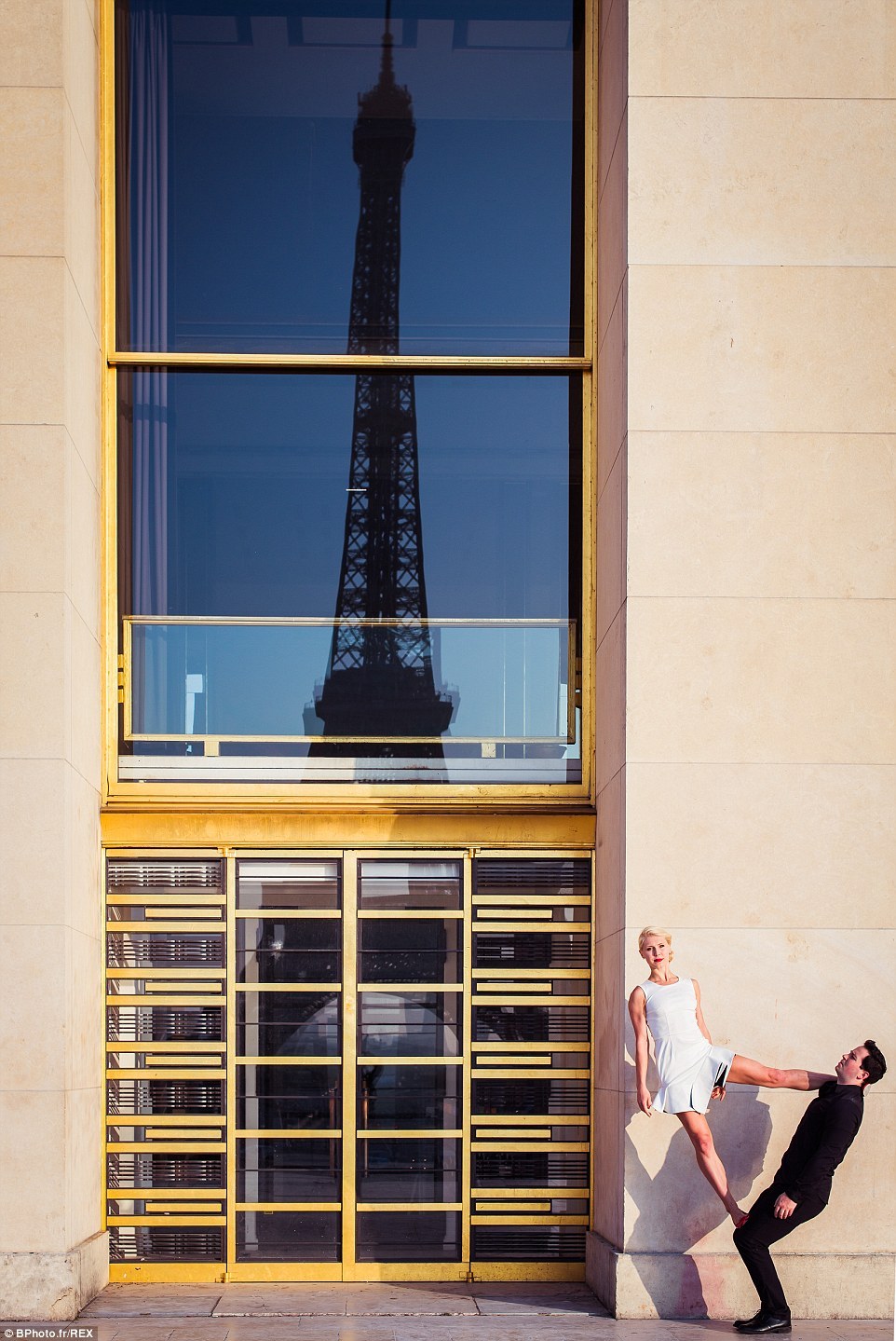 In front of the Trocadero Museum, Paris (photo © BPhoto.fr/REX)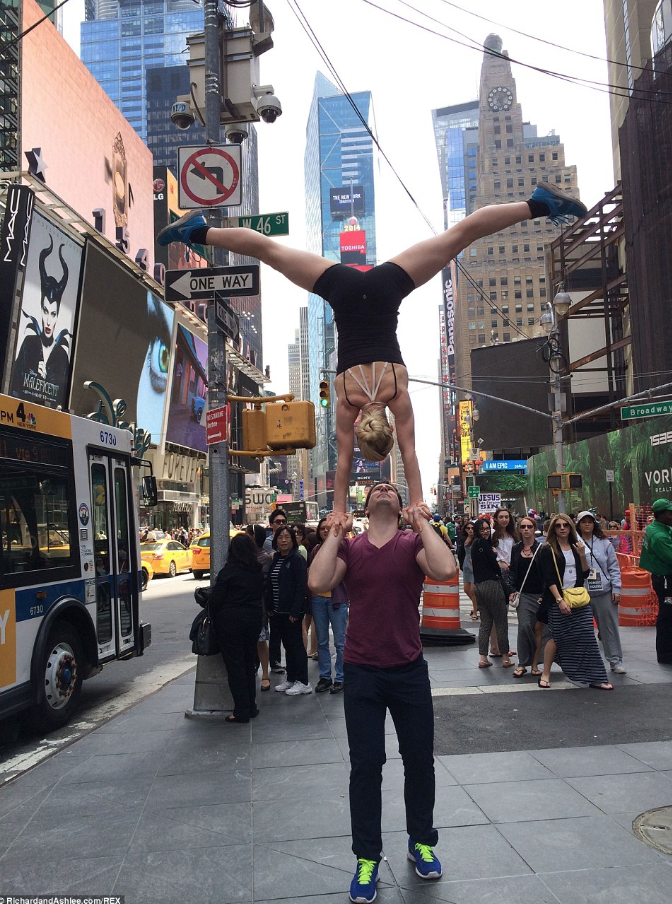 In Times Square, NYC (photo © RichardandAshlee.com/REX)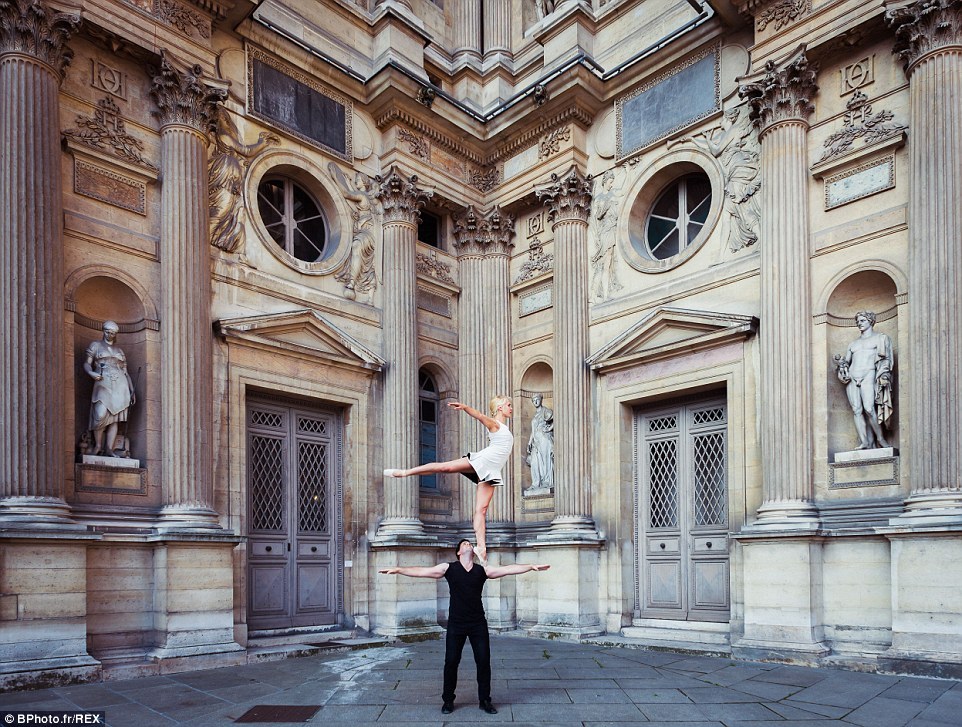 In front of Louvre Museum, Paris (photo © BPhoto.fr/REX)
Impressed? Yeah, so were we. For more gravity-defying photos, check out their website, richardandashlee.com.
Nov. 01, 2013 10:00PM EST
On the one hand, life on tour as a dancer with a pop star is incredibly glamorous: You get to perform for thousands of fans on some of the world's greatest stages. On the other hand, going from hotel room to hotel room over the course of several months can get a little draining. So the creature comforts that tour dancers pack to make each town feel a bit more like home are especially important.
Amanda Cleghorn, Mason Cutler, Mallauri Esquibel (a former DS cover girl!) and Caitlynn Lawson just finished the U.S. leg of Taylor Swift's Red tour. We got them to share what they brought with them on the road—from a mini-keyboard to a stuffed teddy-moose.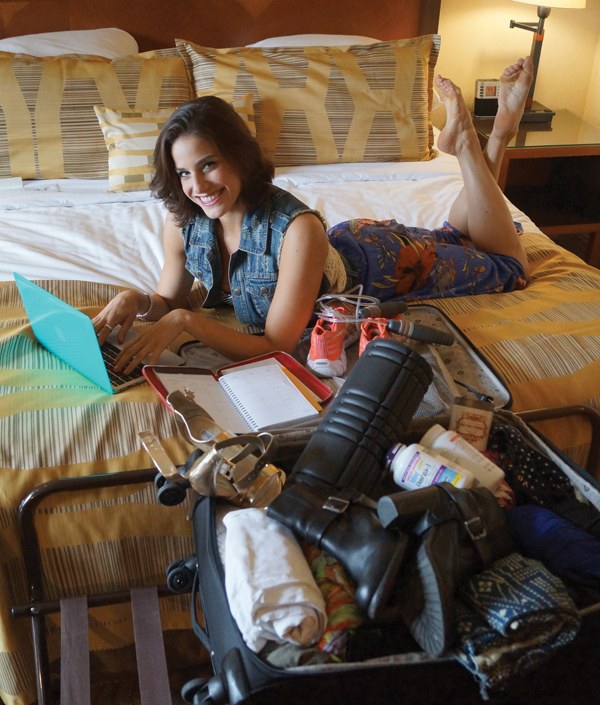 (by Mason Cutler and Mallauri Esquibel)
Packing advice: "If you pack lighter, you'll be happie—especially when you're flying city to city. This is a time when you can get creative about switching up your outfits. It's fun trying to find different layers and options that go together."
Most useful item: "My travel-size body roller. I bought it right before the tour and never thought it would get as much use as it does. It's basically communal now, and definitely comes in handy on show days."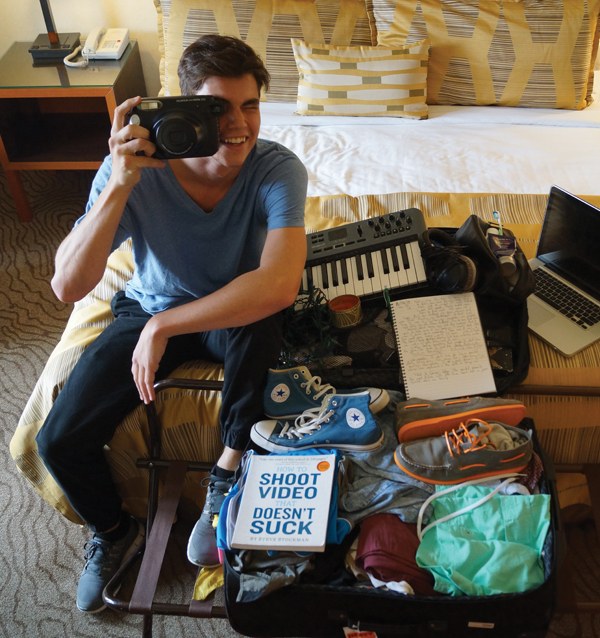 (by Mason Cutler and Mallauri Esquibel)
How his packing style has evolved: "I've learned little tricks from other dancers on tour. Stuff your shoes with socks to help them keep their shape while they're in your bag, for example. And get a bag that can take wear and tear. Even if it's pricey, it'll end up being cheaper than having to buy bag after bag.
Packing philosophy: "I don't want to put my hobbies on pause while I'm on the road. I bring books, photo equipment, a small keyboard...anything to help me create or keep me entertained."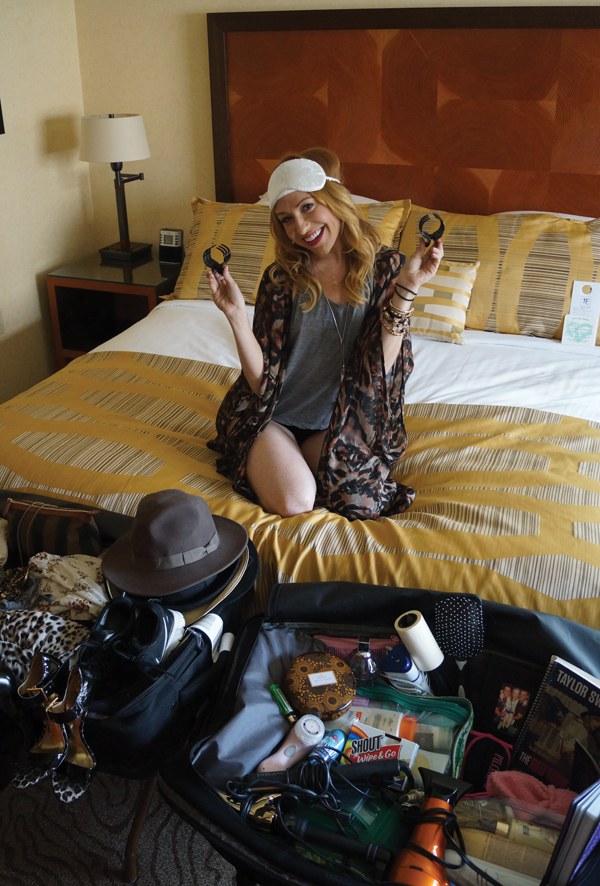 (by Mason Cutler and Mallauri Esquibel)
Packing advice: "Bring little pieces of home with you. There's something comforting about having a picture and a candle to put in your hotel room. And travel with as much underwear as possible. You can never have enough!"
Items she can't live without: "I travel with a bunch of hair clips, which I use to clamp the curtains closed at hotels. I'm a morning person, which is hard with the late-night tour life schedule. As soon as it's light out, I'm usually up—but these clips have been life changing. I also have my suitcase scale, so I can weigh my bag to see if it's over the airline limits. It's a $10 gadget that has saved me hundreds of dollars in overweight bag fees."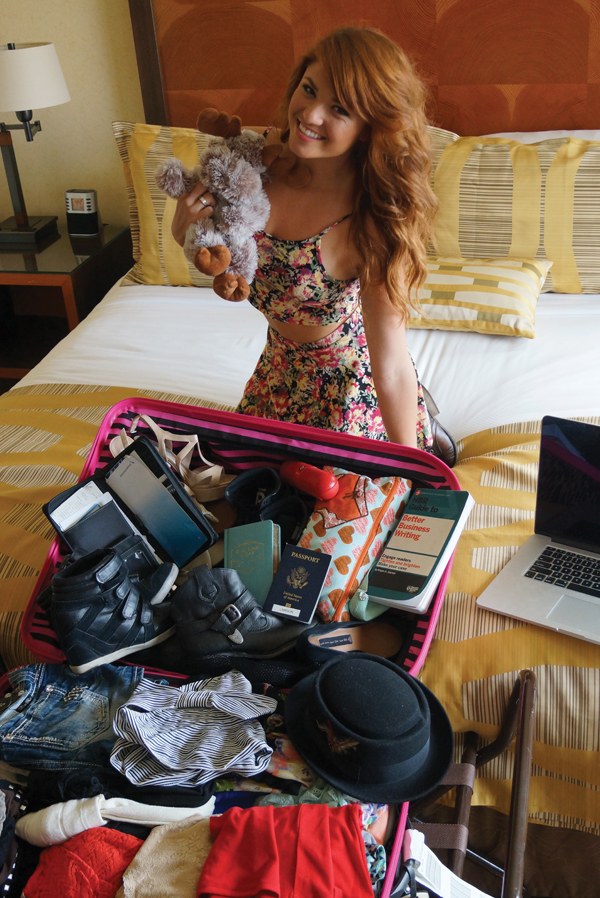 (by Mason Cutler and Mallauri Esquibel)
Packing philosophy: "Bring it all! I've tried the less-is-more tactic, and I always end up hating everything I brought after a week or two. Being on tour, you give up a lot of normalcy—your fridge full of food, your comfy bed, seeing your friends every day. Why give up your closet too?"
Strangest thing in her suitcase: "For a 20-year-old, I'd say my teddy-moose is probably pretty strange. But since I can't fit the person who gave him to me in my suitcase, I just bring him everywhere I go instead. He's a fantastic travel companion."
Proposal flash mobs are so last year… The coolest new wedding trend is clearly dancing through your honeymoon. No, Larry and Abbey Plawecki are not trained dancers, but that didn't stop these newlyweds from busting a move all across Europe, creating a fun and hilarious video montage for their families. And they weren't messing around. The number of countries they visited in 18 days (6!) was almost as impressive as the number of dance styles they pulled off. Here are a few of my favorites:
"The Lawnmower" in Monterosso, Italy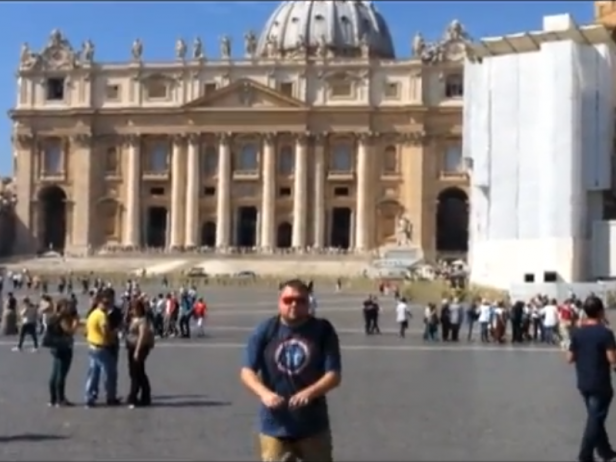 "Thriller" in Pisa, Italy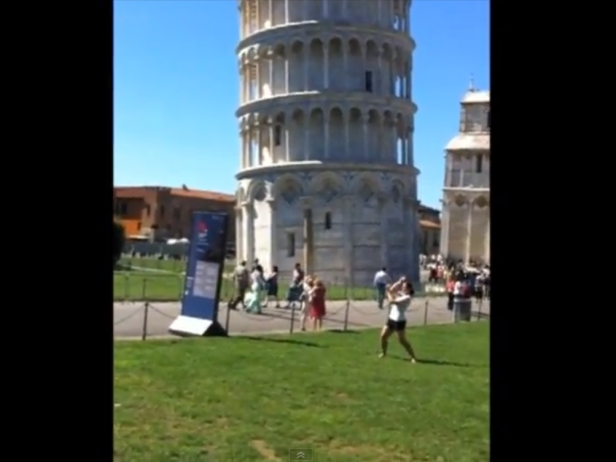 "The Macarena" in Paris, France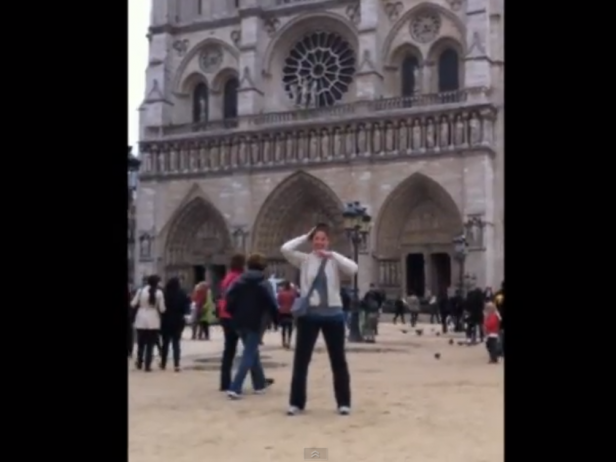 Ballet in London, England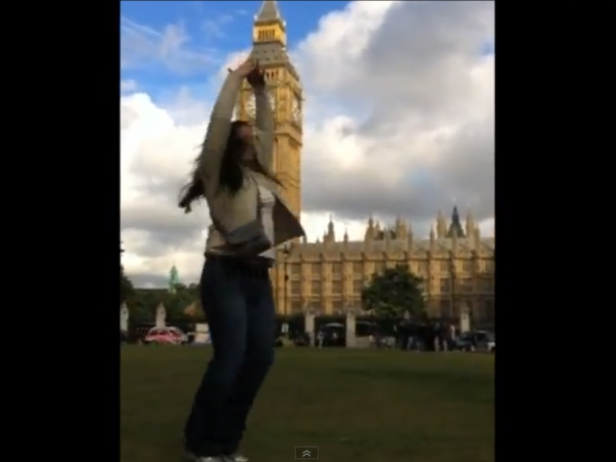 "Call Me Maybe" in The Netherlands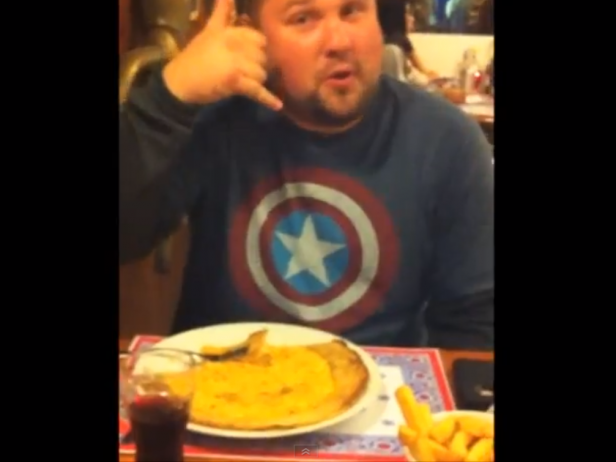 "Superman" in Munich, Germany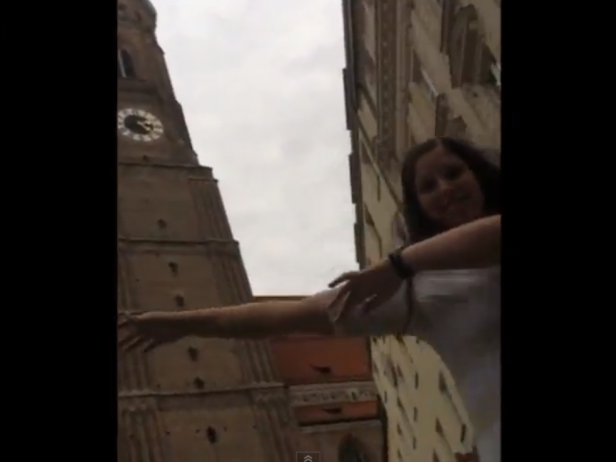 "The Running Man" in Dublin, Ireland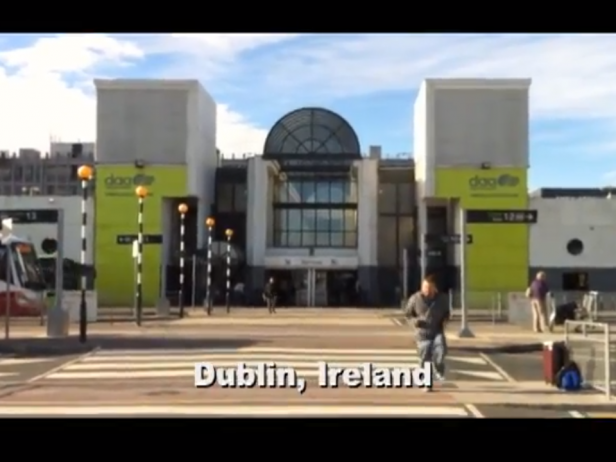 After watching their honeymoon antics, I just really want to be friends with these people. Check out the full video here, and get ready to laugh and dance along:
If you're traveling and can't make it to a dance class—or even to the hotel gym—that doesn't mean you have to skip your workout. DS asked four fitness pros who specialize in dance for their favorite dancer-specific exercises. These moves will keep you toned all over, and none of them require any props or equipment. Happy sweating!
[portfolio_slideshow id=14091]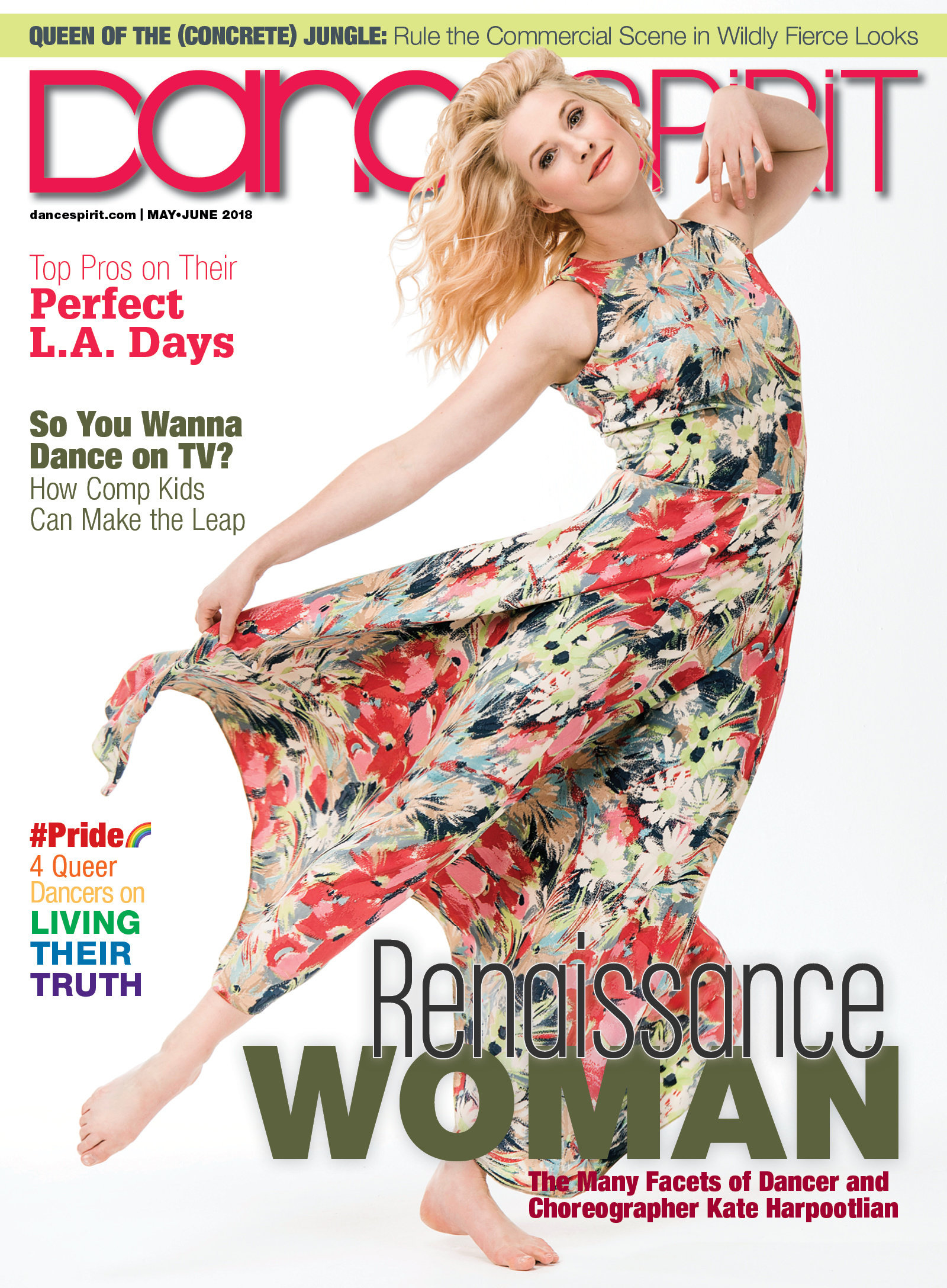 Get Dance Spirit in your inbox