Photo by Lucas Chilczuk
With several Shaping Sound tours and TV credits like "So You Think You Can Dance," "Dancing with the Stars," and "Boardwalk Empire" to her name, you wouldn't expect Kate Harpootlian to be refreshingly down-to-earth. But that's exactly how she is: As soon as you start talking to the gifted dancer and choreographer, it becomes clear that she doesn't take herself too seriously. And she's happy to tell hilarious stories to prove it. (Ask her about the time she did a Mr. Peanut impression when Mia Michaels asked her to improvise, or the time she starred in a Japanese makeup commercial and had to do grand pliés wearing one pointe shoe and one flat shoe.)
That mixture of humor and grace is evident in Harpootlian's growing body of choreographic work. Her one-act show Better Late Than Never, for example, which premiered last summer, has a jazzy, West Side Story vibe, offsetting heavier moments with touches of whimsy. "There's always a balance in my work," Harpootlian says. "I want to use humor to balance out the darker aspects. It's like one of my friends once said: 'You make me laugh, and then you make me feel bad for laughing.' "
Keep reading...
Show less
Travis Wall dancing in moving LGBT tribute (via Shoshana Bean on YouTube)
Dance legend and choreographer Travis Wall is championing the LGBT community in one of the most brilliant and moving ways possible: Through dance. In a music video (which Wall conceived, directed, produced and choreographed) for the acoustic cover of "This Is Me" from The Greatest Showman, broadway star Shoshana Bean sings as Wall performs a heartfelt dance that pays tribute to the LGBT community. Wall dances with homophobic insults written all over his face and chest, which are then replaced with words of affirmation and empowerment.
Keep reading...
Show less
Travis Wall has taken the contemporary world by storm with his Emmy-winning creations for "So You Think You Can Dance" and mesmerizing works for his own company, Shaping Sound. But this month, he'll dip his toe into the ballet world with a new work for Cincinnati Ballet. (Wall also choreographed a piece for Los Angeles Ballet back in 2010.)
Keep reading...
Show less
Well, OK: It's not an audition per se. But Jesse Tyler Ferguson—"Modern Family" star, frequent "So You Think You Can Dance" guest judge, and #1 member of the Travis Wall Fan Club (we're #2, for the record)—just made a video in which he shows off his best dance moves in a Shaping Sound t-shirt. Is it exactly as hilarious as you think it'll be? Yes. Is his dancing also surprisingly impressive? Um, yes!
GET IT, JTF:
Keep reading...
Show less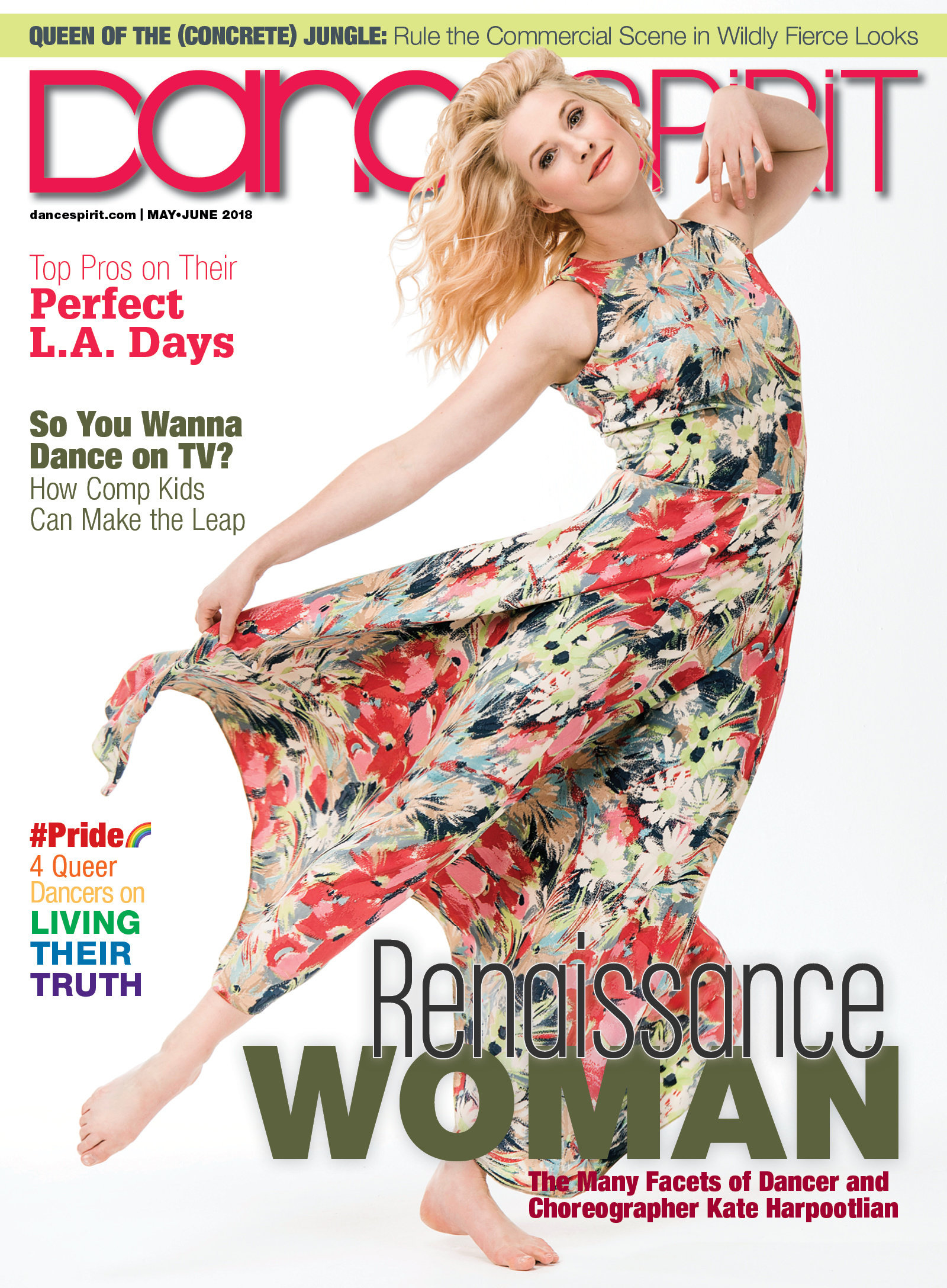 Get Dance Spirit in your inbox