(From left) Sean Lew, Zack Venegas and Richard "Swagg" Curtis in Brian Friedman's combo to Haiku Hands' "Not About You" (via YouTube)
What happens when legend Brian Friedman teaches at WilldaBeast and Janelle Ginestra's fabulous IMMA SPACE? A merging of the B Free and ImmaBEAST tribes that includes a mind-boggling number of A-list Hollywood dancers. Ryan Parma was there to capture the whole thing on film, and the result is basically the class video to end all class videos.
Keep reading...
Show less
The dance world gives us life—but it can also be a very dark place. Experiencing cattiness, body shaming and bullying is all too real for many dancers. That's why Amy Magsam and Trinity Inay partnered up to create "Femme Rebellion," a movement meant "to motivate young dancers to embrace their strengths and not let stereotypes keep them from striving to be their best."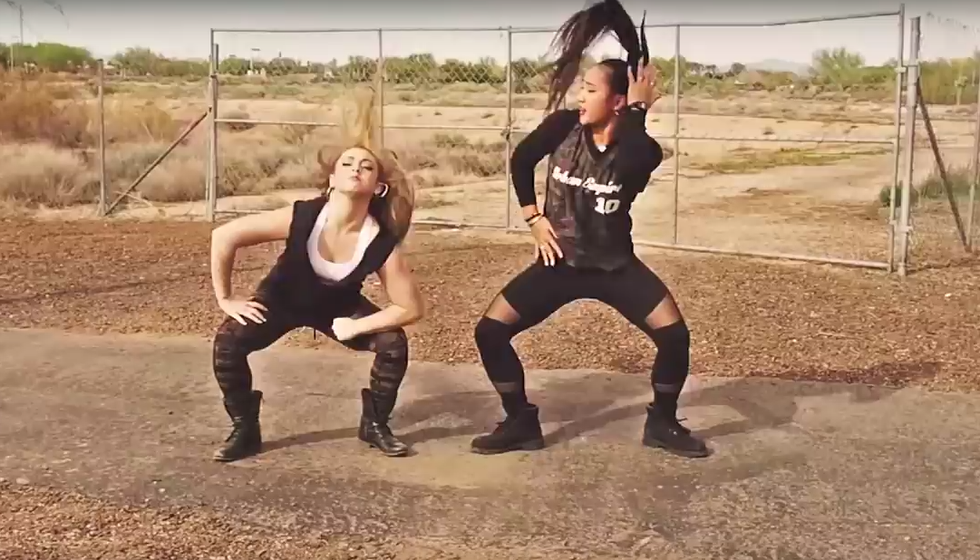 True #HairGoals (via YouTube)
The girls want to "inspire and encourage dancers in all genres and walks of life to embrace their unique qualities to empower their journeys, breaking any and all stereotypes." Both dancers have some pretty impressive accolades to their names (including tons of competition titles, earning spots with #immaBEAST and Suga N Spice crews and booking a Janet Jackson gig #NBD). To help spread the word, Amy and Trinity starred in an amazing vid that serves as reason #175,849 that girls obviously run the world. Check out the video below!
I can't get enough of Janelle Ginestra's high-octane, take-no-prisoners choreo.
I really can't get enough of Ginestra's #squad of fabulous hip-hop littles. (Oh hi, Taylor Hatala and Larsen Thompson.)
And I REALLY can't get enough of Ginestra's squad doing Ginestra's choreo. ("Run the World"? "IDFWU"? Pretty much everything Fraternal Twins-related? YUP.)
So a new video in which Ginestra's young'uns channel the Monster High ghouls and whip through her choreography all over "Boo York"? Guess what: I CAN'T GET ENOUGH OF IT.
Oh-so-cutely titled "City Ghouls," the video is set to "Fright Lights, Big City" from the new Monster High movie musical, Boo York, Boo York. Ginestra teamed up with L.A.'s busiest dance film director, Tim Milgram (no way that dude sleeps), to create a frightfully delightful romp through the streets—and, occasionally, fire escapes—of New Boo York.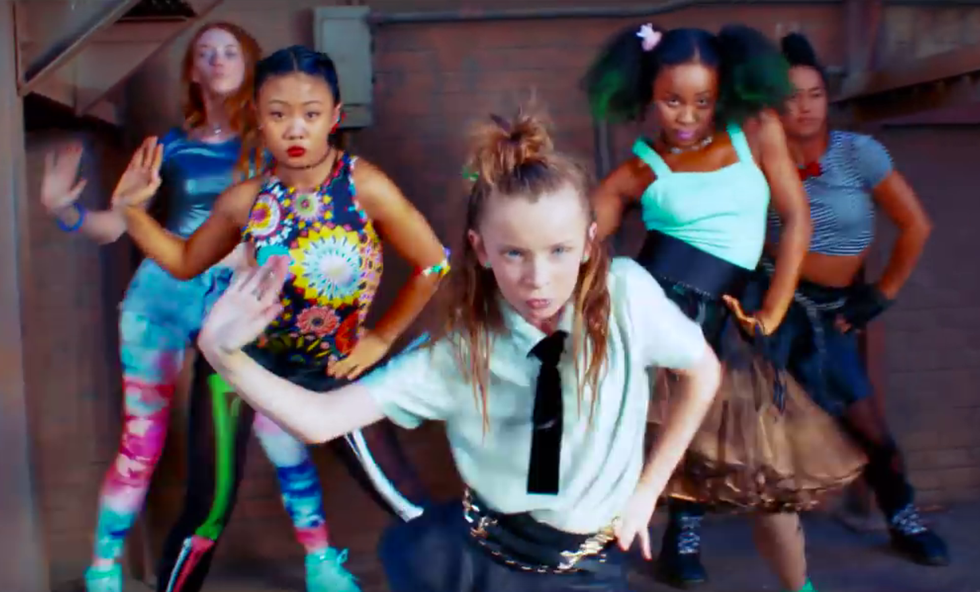 GET IT Taylor. (screenshot via YouTube)
The best part? The all-star cast includes Taylor, Larsen, Kyndall Harris, Tori Caro, Kerrynton Jones, Trinity Inay, Lexee Smith and Reese Hatala. (That's right: We get both Taylor and her baby sister Reese. They'd be adorable if they weren't so busy being fierce.)
Watch the full video below—and Monster High fans, check out the complete Boo York, Boo York soundtrack here.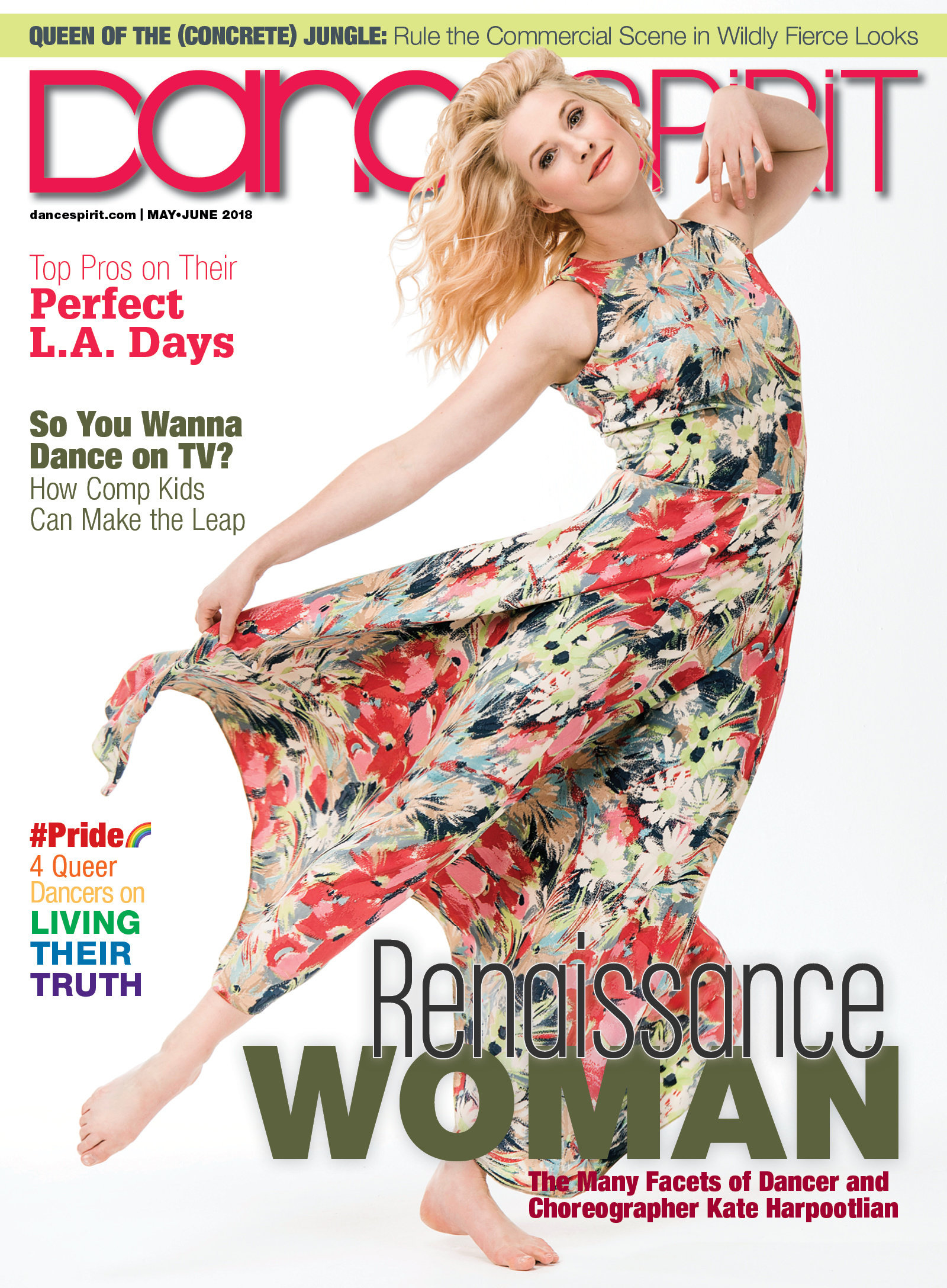 Get Dance Spirit in your inbox