Leah Morrison in Trisha Brown's If You Couldn't See Me, in which the soloist never faces the audience (photo by Julia Cervantes, courtesy Trisha Brown Dance Company)
Postmodern pioneer Trisha Brown redefined how dance is seen and felt. A founding member of Judson Dance Theater, Brown frequently collaborated with other experimental artists like Yvonne Rainer, Merce Cunningham, Twyla Tharp, and Steve Paxton.
She embraced pedestrian movement, pairing everyday gesture with rhythm and fluidity. "It's liquid," says Wendy Perron, who danced with Brown in the '60s and '70s. "Like a river with many tributaries, water coming out of a faucet, or being on a raft and seeing the water move away in different directions." Brown also pushed beyond stages with choreography in fields, museums—even on the sides of buildings.
Keep reading...
Show less
Feb. 01, 2013 12:09PM EST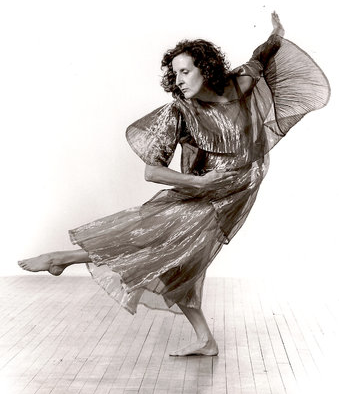 It's the end of an era: Legendary choreographer Trisha Brown has announced that she will no longer lead the Trisha Brown Dance Company, which she founded in 1970.
Now 76 years old, Brown has been suffering from health problems which have made it difficult for her to communicate. (Here's a testament to the power of art: Even though she was ailing, Brown was still choreographing as recently as 2011.)
The TBDC isn't going anywhere yet, though. It's putting together a three-year international farewell tour, and no end date for the troupe has been announced. There are also plans to create a Trisha Brown archive and website.
Though Brown is an iconic figure in the dance world, you may not be familiar with her work, unless you're into the modern/experimental scene. And that is a problem that needs to be fixed.
But rather than try to explain the sophisticated beauty of Brown's dances, I thought I'd show you a few.
Here's Brown herself, performing Accumulation in 1971. It looks like a memory game—one long, growing phrase, with a new movement added after each repetition:
Here's an excerpt from the haunting Glacial Decoy (1979), performed in silence, with a kaleidoscopic set designed by artist Robert Rauschenberg:
Here's Stephen Petronio (a well-known choreographer in his own right) performing Man Walking Down the Side of a Building (1970), one of Brown's famous gravity-defying works:
And here are five TBDC alumni—including Dance Magazine editor in chief Wendy Perron—performing the simple, perfect Spanish Dance (1793) at Brown's 75th birthday celebration: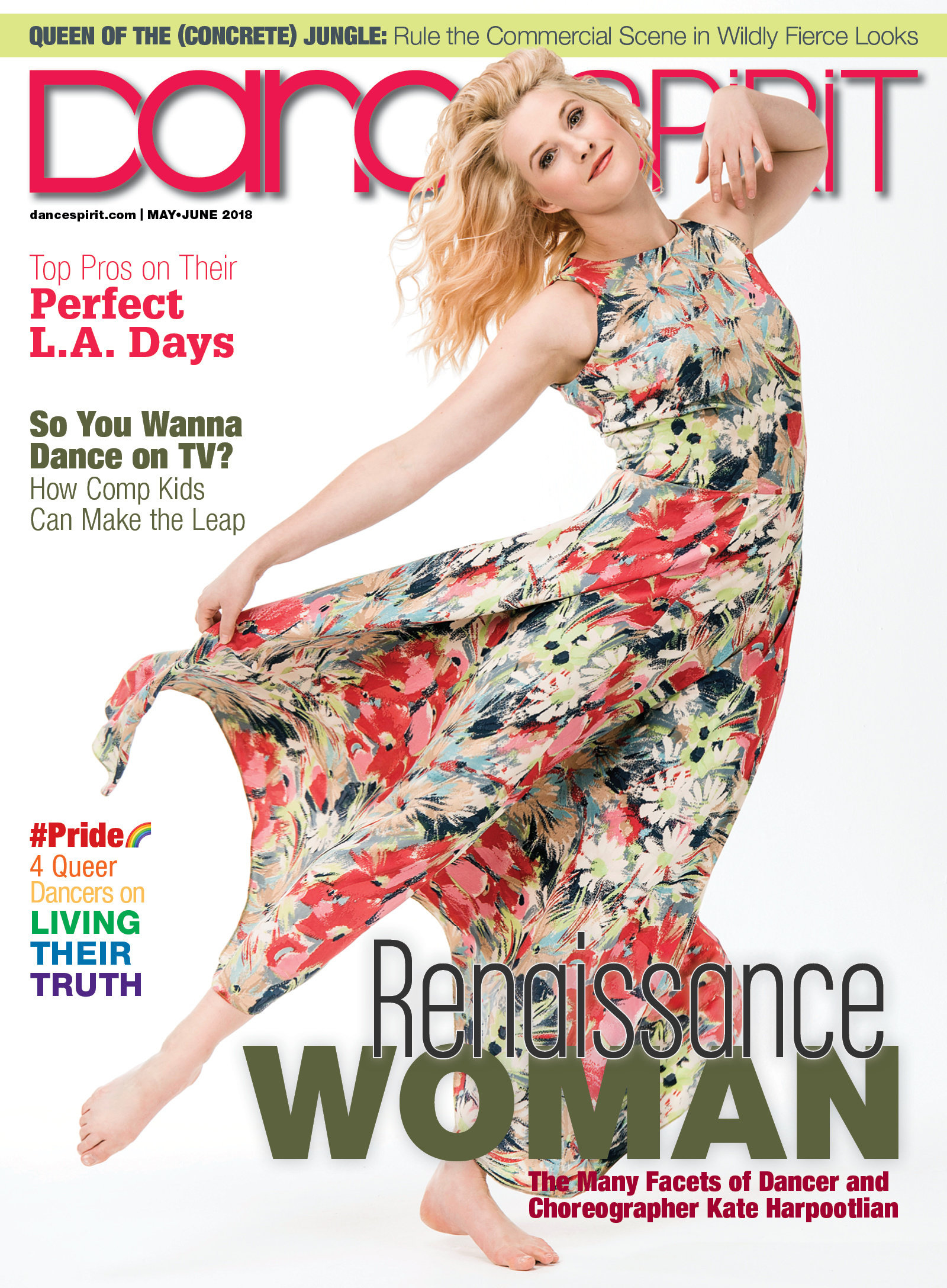 Get Dance Spirit in your inbox