Are you a Gryffindor or a Slytherin? #TeamJacob or #TeamEdward? It's been a while since we've asked ourselves these deep and self-defining questions...

It's really an age-old question, isn't it? (L to R: via Eclipse, via Dhesia)
But no matter which house/team you claim, or even if you're not so much of a fantasy fan, we promise you'll get a good laugh out of this: Recently, the band Scott & Brendo released a video entitled "Harry Potter vs. Twilight Dance Battle," and let's just say, it's even better than Harry Potter weekend on ABC Family.
Have you ever wondered what would happen if Harry, Ron and Hermione confronted Bella, Jacob and Edward in an enchanted forest? OK, you probably haven't. But regardless, this video answers that question. Obviously, they'd have a dance battle.
Here's a couple of things I love about this video: 1. Hagrid is the DJ, and he's completely absurd. 2. The dancing is actually pretty good! Turns out vampires, werewolves and wizards have got some swag. 3. A certain white wizard shows up. And no folks, it's not Dumbledore (because that would make too much sense).
This video pretty much speaks for itself, so I'll stop rambling and let you get to it:
Happy Saturday!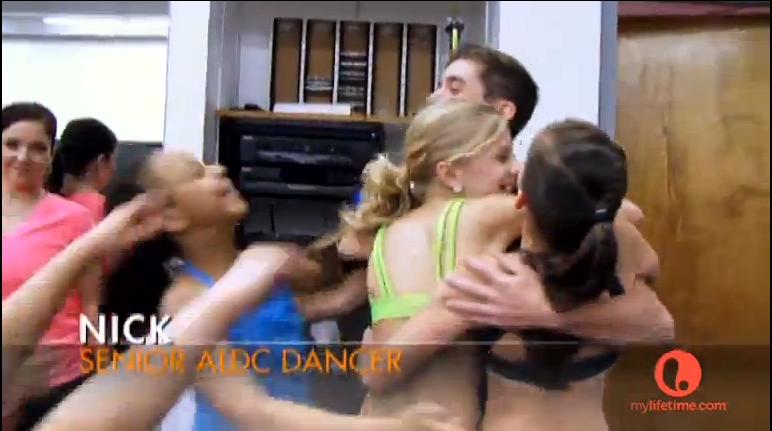 This week on "Dance Moms": Jill and Kendall came back, and Abby dealt with it surprisingly well—until Jill started being her old awful self and Abby went nutso. Later, they all fought over a hair bow. But let's skip to the good moments. Here are my top 5:
5. The "Drop Dead Diva" verdict is in—and Maddie got the part! As expected, the moms handled the news terribly. No one was this upset when Chloe snagged a role in a music video or a scholarship to Joffrey, but this was apparently unacceptable! It's so sad that Maddie can't be excited about her accomplishments too, but she was oh-so-humble and oh-so-cute. She obviously deserved this opportunity. Moms, get over it.
4. Paige got a solo, but no more mommy-ography allowed. Her choreography was sassy, and it looked really hard! A well-deserved 6th place win. But then she had to go and do a standing back tuck on a cement floor. Shocker of shockers, she hurt herself. Buzz killed.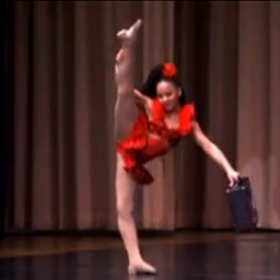 3. Laquifa's back! The original Laquifa solo was one of my favorite Nia moments, so I was pumped when Abby decided to choreograph a sequel. And this "Working Girl" number blew her last attempt out of the water! Her character was perfect, and her death drop at the end was pure awesome. Even sweet little Maddie was inspired to show off a little swagger in the audience. Nia got a standing ovation (!), plus ninth place and the "Fiercest Attitude" award.
2. The Twilight dance! Where should I begin? Abby brought in Nick, a senior dancer, to play the evil vampire that seduces all the little girls. What a hunk. Everybody was happy, except for Mackenzie (see #1). Then Abby killed the mood by deciding to cut a bunch of girls on the day of the competition. Paige eliminated herself with her genius attempt at gymnastics. Then Kendall (duh) and Nia got chopped as well. The end result? The piece looked really cool, and got first place! Everybody's happy again.
1. Mackenzie climbed to the top of my recap pyramid with this little gem in reaction to Nick joining the team: "I think boys are icky. Icky. Icky. Icky. Icky!" Gotta love her.
We have to wait two whole weeks until the next installment, but it looks like it's going to be a good one! See you back here for another recap. In the meantime, let me know what you thought of this week's episode.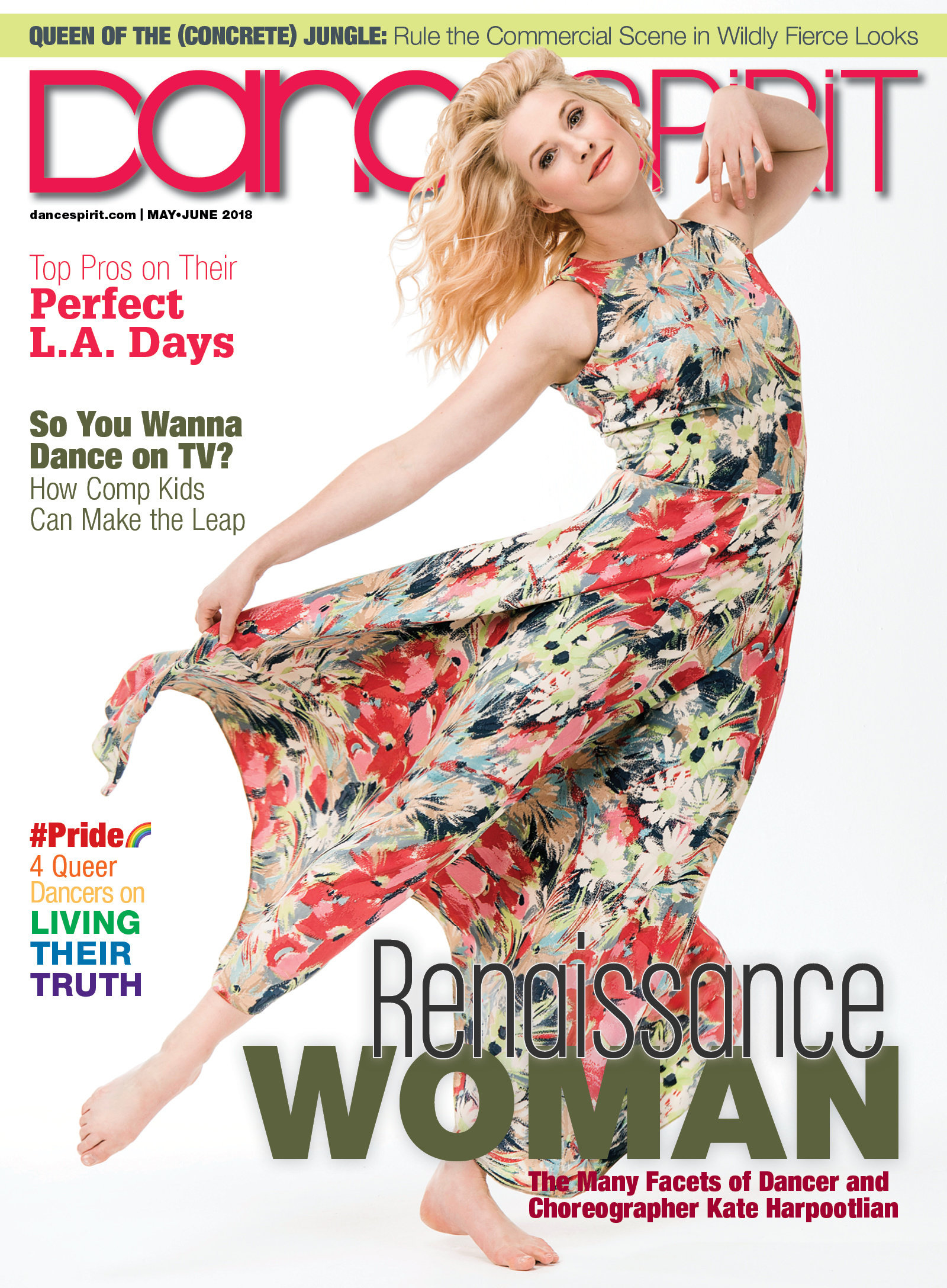 Get Dance Spirit in your inbox