Photo by Erin Baiano
You're obsessed with class videos. We're obsessed with class videos. The passion, energy, and talent showcased in these clips, which give us an insider-y peek at the commercial dance world's hottest classes, are totally irresistible.
But at what point does the phenomenon go from being a good thing to a bad thing for dancers and the dance world? Is the focus on filming distracting from the work dancers are supposed to be doing in class? Are overproduced videos presenting a dangerously misleading picture of the dance world? Is the pressure to be a class video star becoming too much for dancers to handle? These are some of the questions A-list dancer and choreographer Ian Eastwood—no stranger to the class video himself—has been asking on Twitter. And they've sparked a lively, important debate.
Keep reading...
Show less
When we logged on to Twitter this morning and saw that Kamille Upshaw was doing an impromptu Q&A sesh, we were more than OK with it. We love us some Kamille. She first graced our July/August 2013 cover as a full-of-potential musical-theater newbie, and now three years later she's shining as a swing in Hamilton, NBD.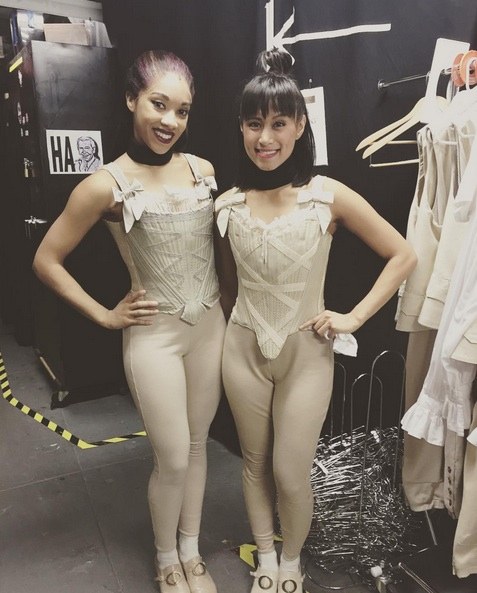 Kamille Upshaw (left) backstage at Hamilton with cast mate Karla Puno Garcia. (Photo via Instagram, @KamilleUpshaw)
The questions that fans tweeted covered everything from show choreo to beauty rituals. You can read them all on Kamille's Twitter feed (@KamilleUpshaw), but we gathered some of the highlights below.
Oh, and if you just can't get enough of this Broadway babe (or her behind-the-scenes Hamilton deets), make sure to follow HamiltonMusical on Snapchat. Kamille and fellow swing David Guzman are taking over the show's Snap story tonight!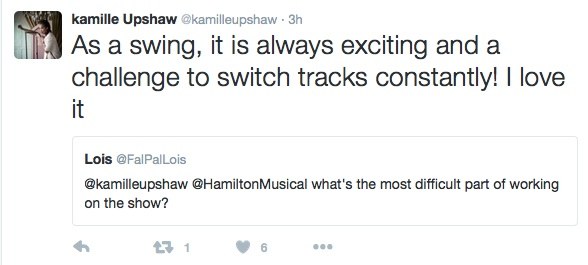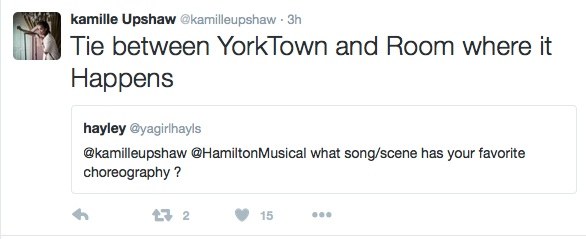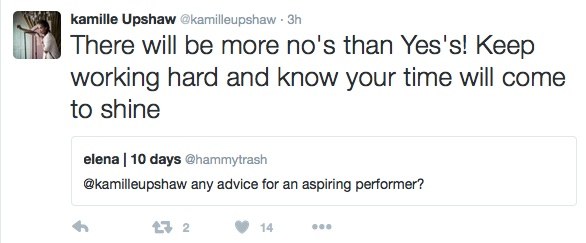 If you had to name just one dancer as your absolute favorite, could you do it? We love to ask this question when we interview dancers for our "You Should Know" or "The Dirt" columns. More often than not, we either get a long list of names or total silence. With so many fabulous and unique dancers out there, it's a seriously tough question!
But, alas, it's the question FOX's Teen Choice is asking the Twitterverse. The 2015 awards—which will air on Sunday, August 16, at 8/7c—has a brand-new category: Choice Dancer. And they're currently accepting nominations via Twitter. Here's how to submit your nom:
Simply insert the twitter handle of your favorite dancer in the draft below—be sure to include #TeenChoice and #ChoiceDancer—and tweet away! And if you really can't make up your mind, there's nothing that says you can't nominate more than one dancer...

Who do you think will make the final list of nominees? We've been doing some research in the depths of our Twitter feed to get a sense of the front-runners, and here's what we came up with:
"So You Think You Can Dance"/"Dancing with the Stars" babe Allison Holker is making a serious bid for the top.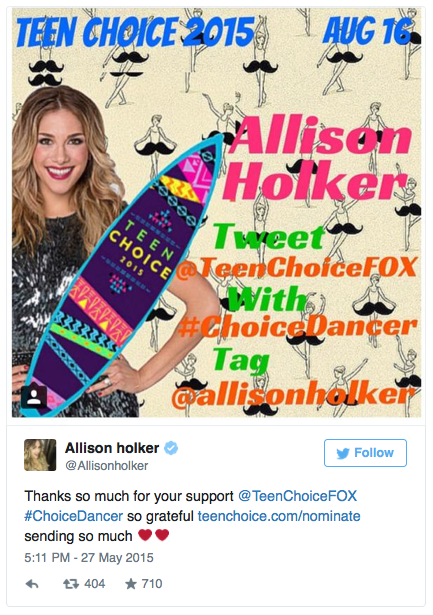 Step Up star Alyson Stoner is winning support through her humble spirit.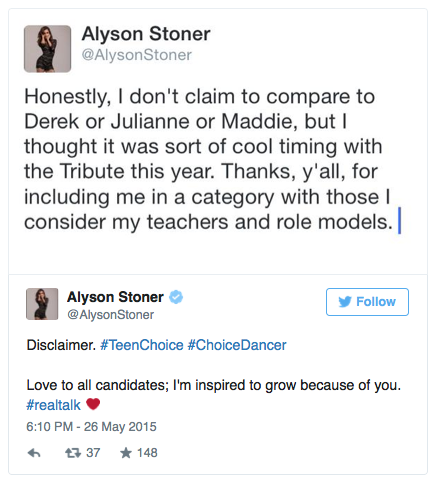 Former "Dance Moms" fave Chloe Lukasiak doesn't need to campaign—her fans are going above and beyond.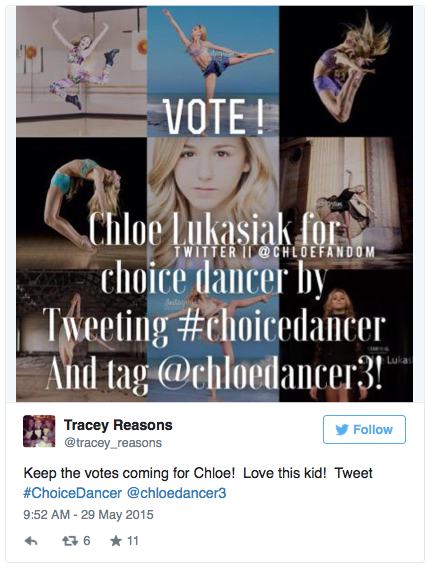 And repin' the dudes, "DWTS" pro Mark Ballas has perhaps the most adorable fan support. (Everybody now: D'awwwww)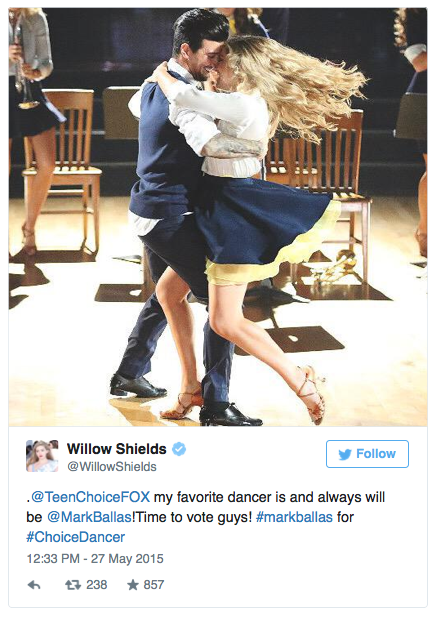 So we're predicting Allison, Alyson, Chloe and Mark for #ChoiceDancer, but there's still time to change the game. (Where my #TeamMaddie and #TeamMisty's at?) Happy tweeting!
Gesundheit!
Spring is nearly here! Get ready for longer days, pretty flowers—and pollen. According to the U.S. Food and Drug Administration, roughly 35 million Americans suffer from pollen allergies. But how can you be sure you're dealing with allergies, and not the common cold? This chart from the National Institute of Allergy and Infectious Diseases (NIAID) can help you recognize the difference.

Runny nose? Check the color of your mucus. If it's clear, you could have allergies, but if it's yellow or green, it's probably a cold.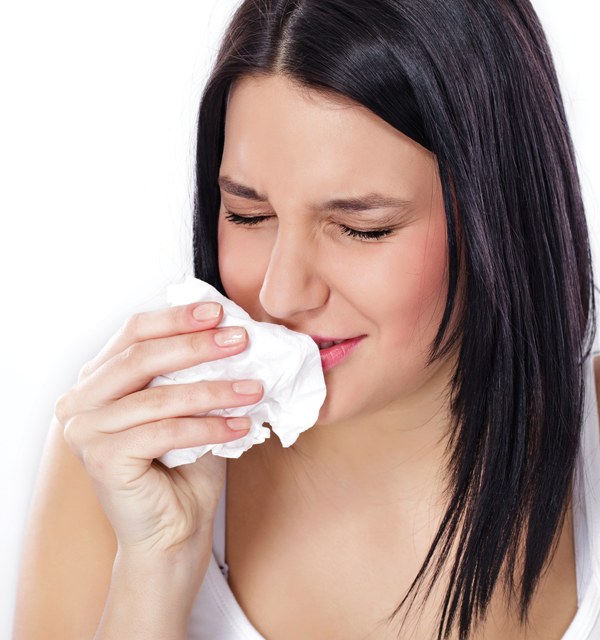 (Photo by Igor Mozjes/Thinkstock)
Colds usually last less than two weeks, whereas allergies can last anywhere from days to months, depending upon the length of exposure to allergens.
How to deal? Whether you have a cold or allergies, the NIAID recommends antihistamines for itchy eyes and sneezing, and decongestants for sinus swelling and discomfort. If your symptoms indicate allergies, nasal steroids and immunotherapy (allergy shots) can further reduce symptoms, and allergy testing can help you pinpoint which allergens to avoid.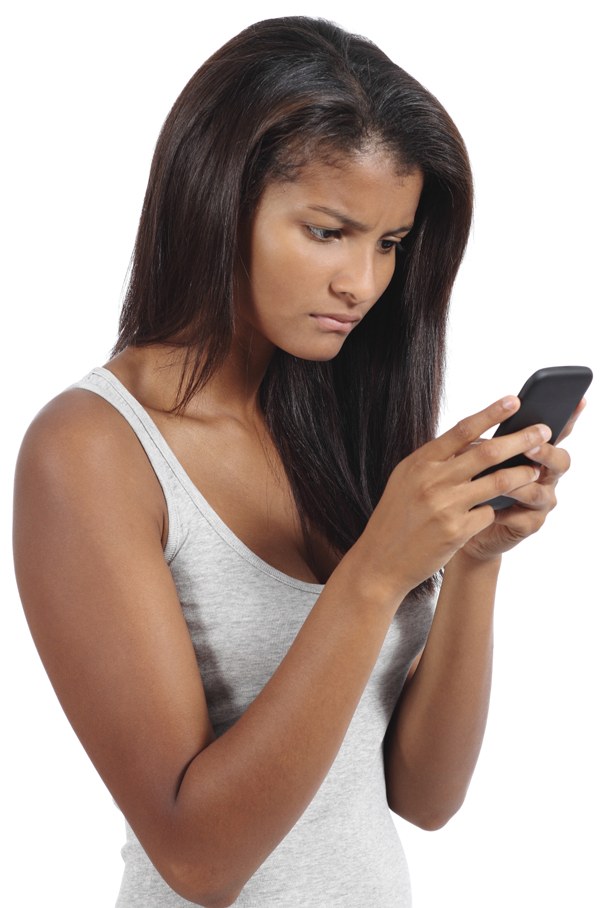 (Photo by Antonio Guillem/Thinkstock)
FOMO Frenzy!
FOMO, or "Fear of Missing Out," is the feeling that our friends might be having better experiences than we are. Thanks to social media, we're constantly distracted from our own lives by the possibility that something more interesting may be happening.
If you find yourself checking your phone during every rehearsal break instead of chatting with your dance buds, you could be letting FOMO rule your life. Take an online test at ratemyfomo.com, recently developed by researchers at the University of Essex, to get your FOMO in check.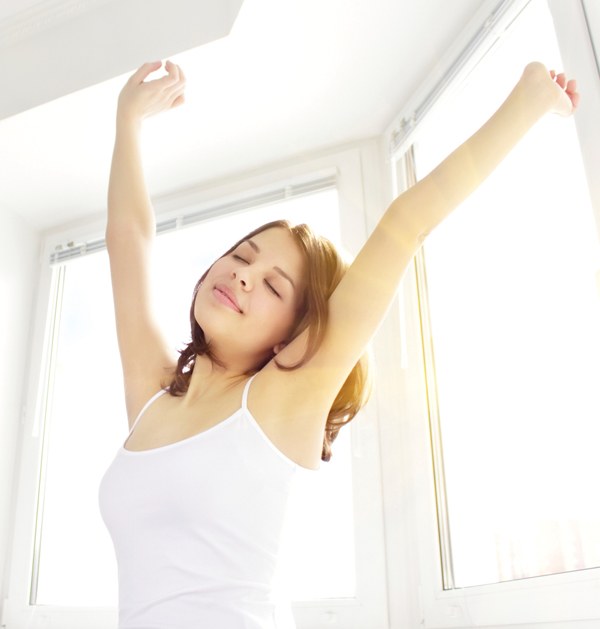 (Photo by Anton Maltse/Thinkstock)
Did You Know?
Getting morning sunlight can help us fall asleep at night. Research suggests that the blue light in morning sunlight helps regulate when our bodies naturally wake up and fall asleep. As soon as we're exposed to it, our bodies begin a gradual, day-long process that eventually helps us fall asleep. The bottom line? Get some morning sunlight when you can. Your body will thank you for it later!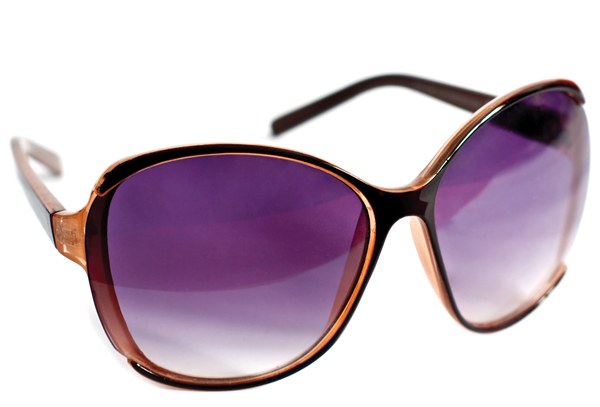 (Photo by Roman Gorielov/Thinkstock)
Are your sunglasses really protecting your eyes? Check the label for phrases like "99–100 percent UV absorbent" or "UV 400" to be sure they block most UV rays.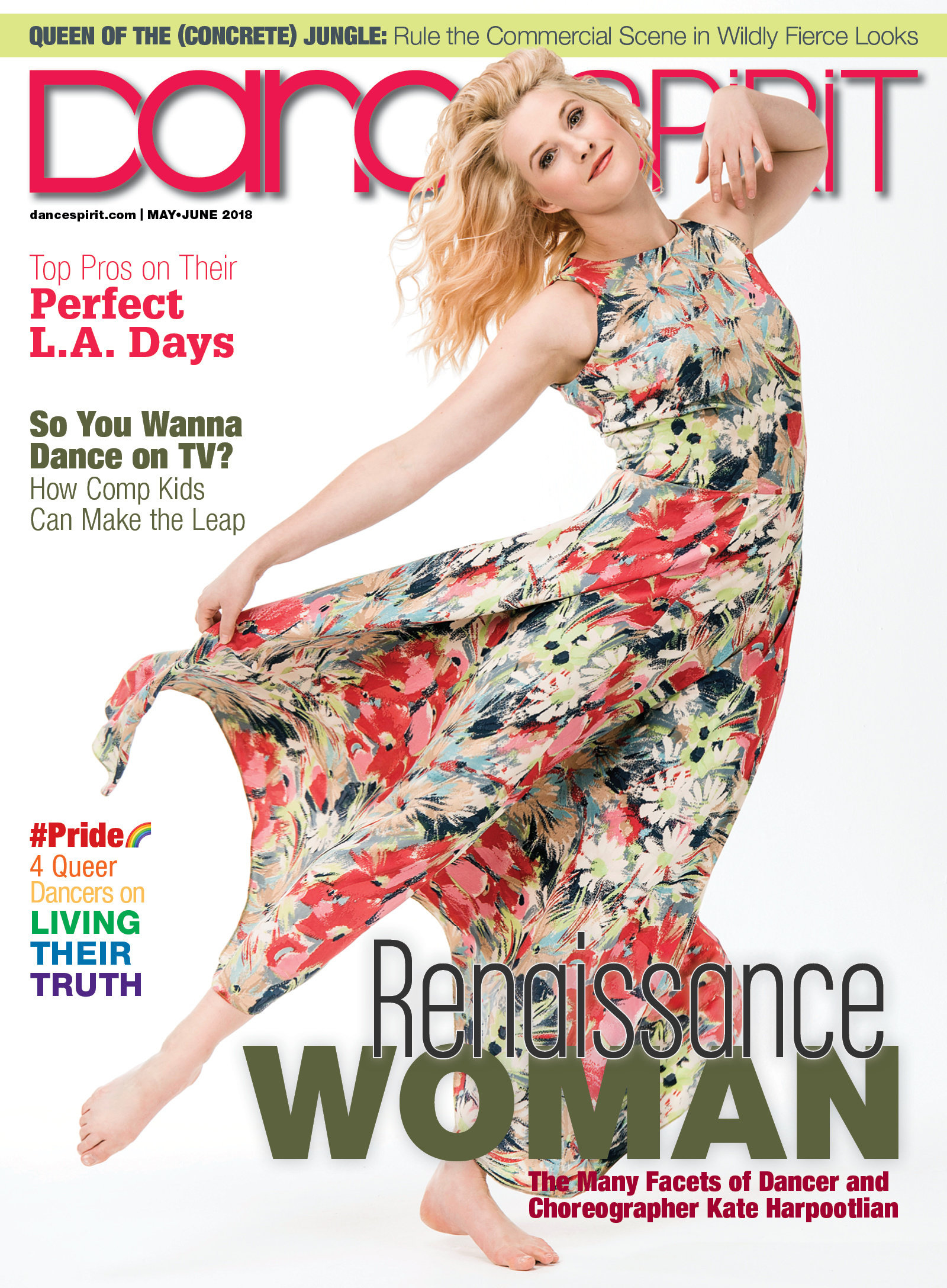 Get Dance Spirit in your inbox