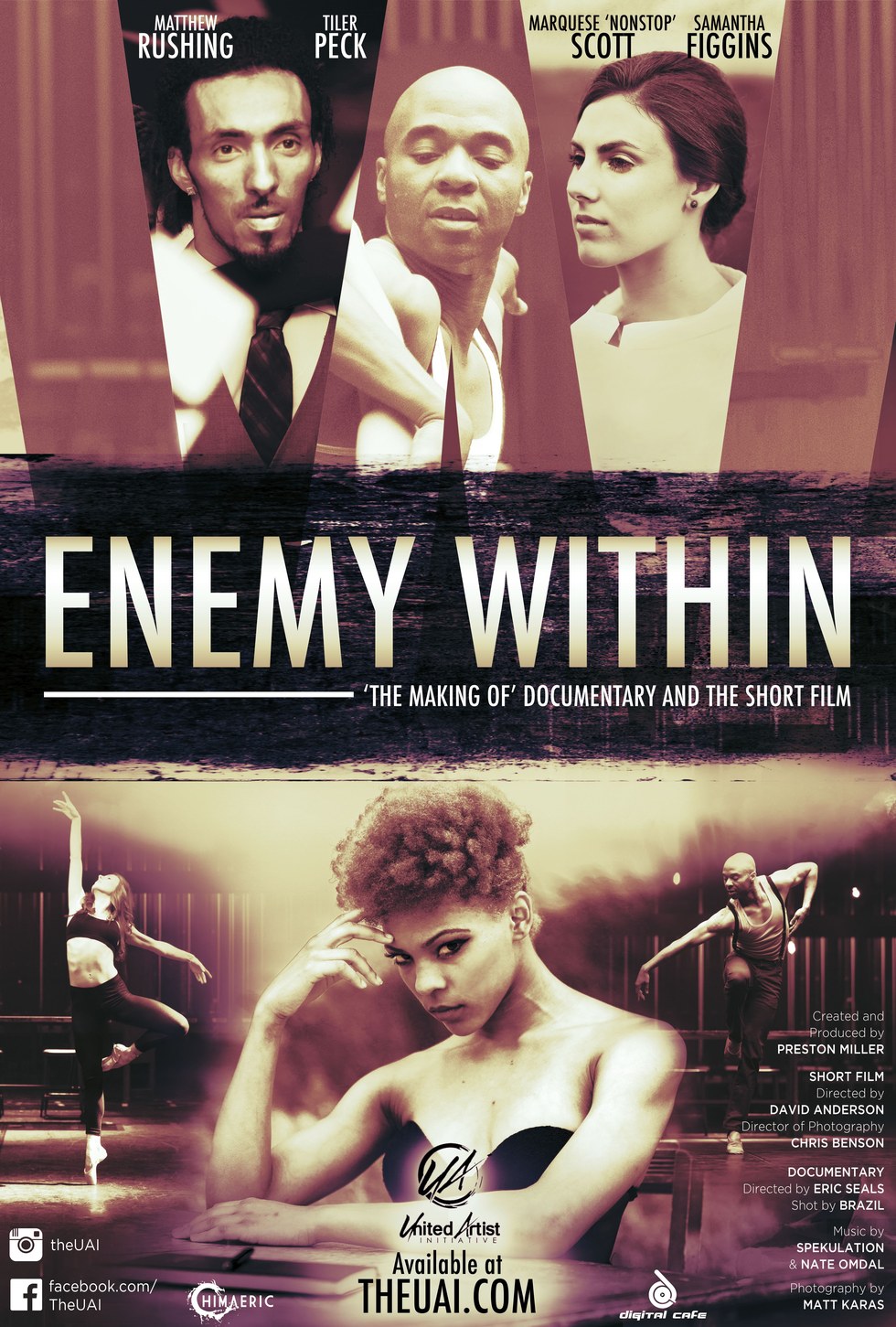 Back in October, we told you about all the gloriousness that is Enemy Within—you know, the United Artists Initiative dance film featuring New York City Ballet's Tiler Peck, Complexions Contemporary Ballet's Samantha Figgins, Alvin Ailey American Dance Theater's Matthew Rushing, and Dragon House Crew Member Marquese "Nonstop" Scott? Yeah...it's kind of a big deal.
At the time, the film was still in the fundraising stage. But now we're delighted to announce: Enemy Within is available for download on iTunes! And you guys, it's everything we've hoped for, and more. These four powerhouses—each from a distinct movement background—come together seamlessly, blending their superhuman abilities to communicate something very human: insecurity. Best of all? The film totally relies on dance to tell the story. The dancing isn't an accessory—it's everything.
For example, Matthew Rushing dramatizes the insecurities surrounding love:
And Tiler Peck juxtaposes her effortless technique with raw emotion to demonstrate insecurities of appearances and beauty:
Breathtaking, right?
Now, before you rush off to download your digital copy, check out a few beind-the-scenes interviews: Find out what it was like for a ballerina and a contemporary dancer to learn and rehearse a pas de deux, and hear from Rushing and Peck about why dancers, in particular, struggle with insecurities.
But wait—there's more! We're giving away 10 digital copies of Enemy Within. Click here for a chance to win. Happy watching!
Oct. 23, 2013 12:09PM EST
What's better than watching a bunch of great dancers perform? Watching a bunch of great dancers from different genres perform. When the collective force of all that diverse awesomeness is applied to a single project, the result tends to be pretty incredible.
The United Artists Initiative is an organization designed around that collaborative principle. And its new film, The Enemy Within, features four dancers we can't get enough of individually: New York City Ballet's Tiler Peck, Dragon House Crew member Marquese Scott, Alvin Ailey American Dance Theater's Matthew Rushing and Complexions Contemporary Ballet's Samantha Figgins (our February 2013 cover star!). They're like the dance version of the Captain Planet team, right? It's almost hard to imagine what their crazy powers combined will create.
The Enemy Within's title refers to self-doubt, and the 20-minute film apparently dramatizes dancers' journeys to overcome their insecurities. It's scheduled for release in December of this year, but you can get a sneak peek in the trailer below. Then click here to see more behind-the-scenes footage and contribute to the movie's Indiegogo fundraising campaign.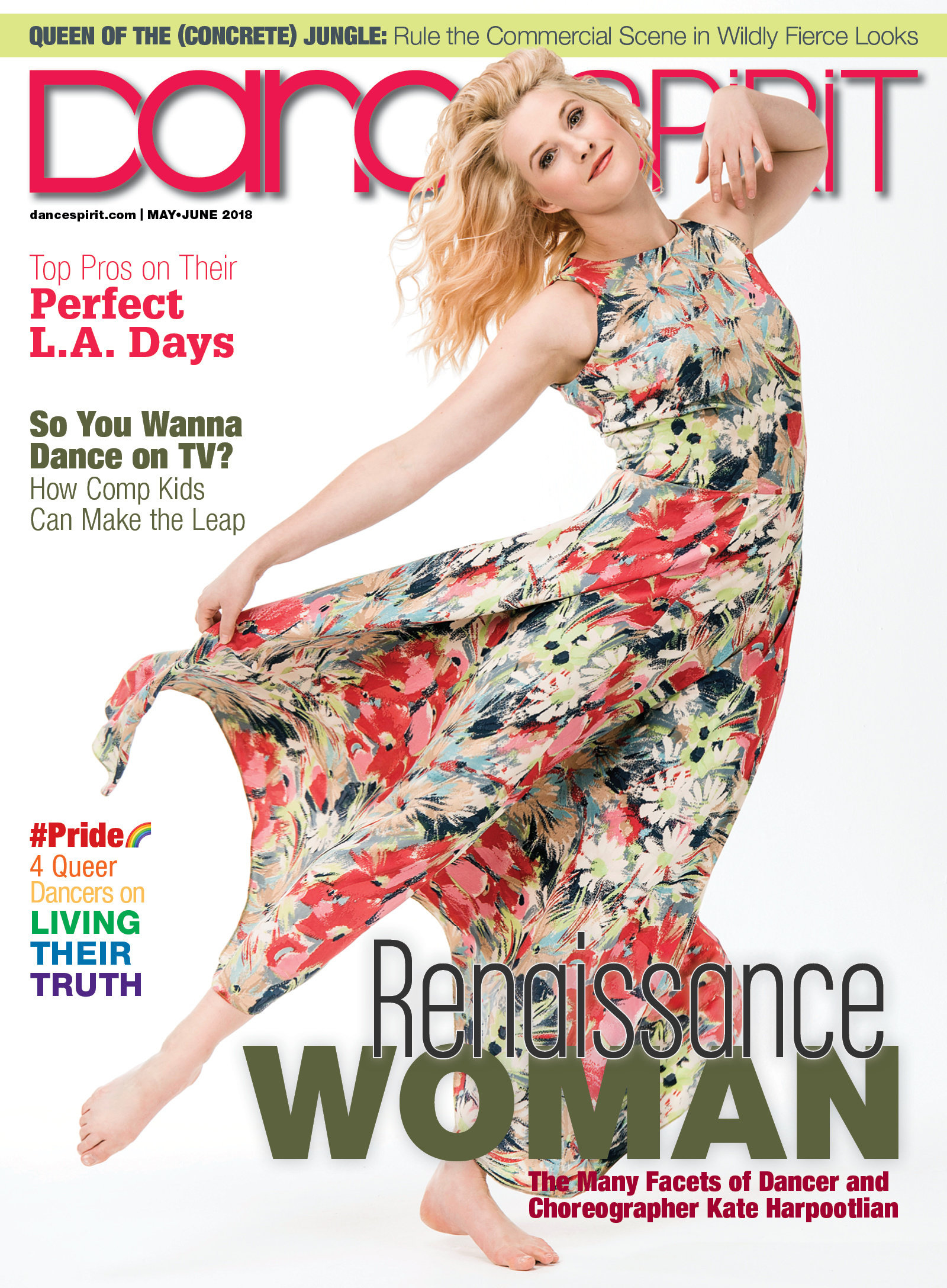 Get Dance Spirit in your inbox