Briar's your 2016 CMS winner! (Erin Baiano)
As soon as 17-year-old Briar Nolet hit her first pose (a stunning full layout, no big deal) at her NYC photo shoot, the Dance Spirit staff knew she would go far as a Cover Model Search finalist. Her presence is simply magnetic. So it's no surprise Briar's fierce talent, combined with her mature spirit and acting chops, completely stole our hearts—and yours. In addition to her already loyal fans, Briar's gained plenty of new admirers in the process, and loyal they are, too: Voters loved seeing Briar as a finalist and voiced their support on social media every step of the way. One reader commented, "She's a strong and independent girl who could rule the dance world" (we agree) and another said, "All of her moves seem effortless. She's now my role model."
Keep reading...
Show less
Oct. 14, 2015 09:09AM EST
Confident you're going to breeze through your college application essay? On campus, you can take those writing skills to the next level. Whether you're reflecting on a repertory class, critiquing a performance or researching a pivotal moment in dance history, in these writing-heavy dance programs you'll sharpen your critical, technical and creative skills all at once.
Emory University
At Emory University in Atlanta, GA, every dance major double-majors in another subject—which means students can combine English literature or creative writing with dance studies. "We're teaching students how to reflect on dance," says Lori Teague, an associate professor and director of dance at Emory. "Every class, from 'Contemporary Issues in Dance' to 'Somatic Practices,' has a writing component."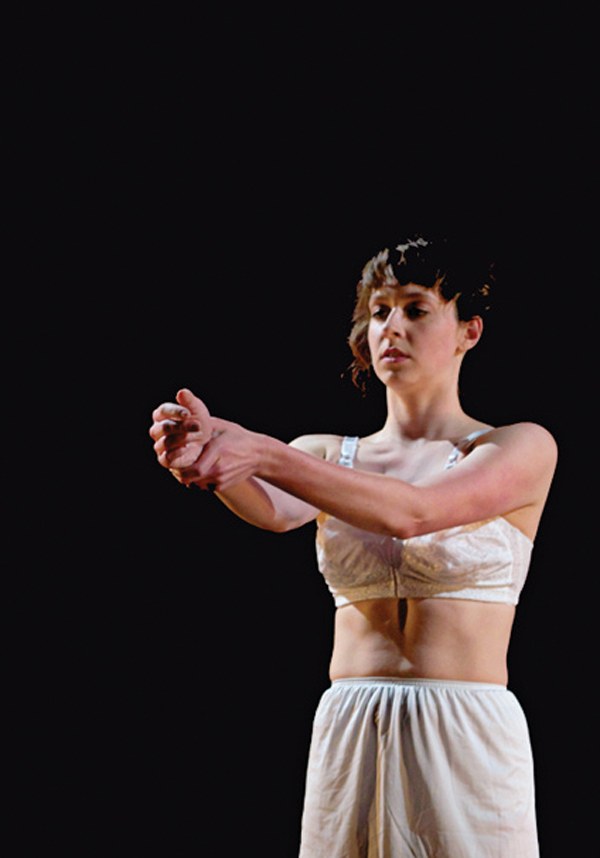 Sarah Freeman performs in her honors thesis concert at Emory University. (Photo by Lori Teague, courtesy Emory University)
Emory students with high GPAs can complete an honors thesis crystallizing their writing skills. "Our most recent honors thesis in dance was by Sarah Freeman and combined an academic paper with choreography inspired by author Flannery O'Connor," Teague says.
University of California–Irvine
At UC Irvine, dance majors are pushed to apply their performance skills to their writing. "Dancers' observational powers make them very good writers," says Jennifer Fisher, PhD, an associate professor of dance. But she stresses that great writing requires as much work as technique class.
Students put those skills into practice in classes like "Critical Issues in Dance," where they learn to differentiate among various types of dance writing. Students also learn why dance writing and criticism are important elements in a performance career. "It's a way to engage with the public and be recorded in history," Fisher says. "Choreographers need to be able to solicit and facilitate that kind of writing to survive in the dance world."
Barnard College
Dancers at Barnard College in NYC have many opportunities to stretch their writing skills. Mindy Aloff, adjunct associate professor of dance—and noted author, editor, journalist, essayist and dance critic—teaches classes like "From the Page to the Dance Stage," which covers works of literature that have been interpreted through dance but weren't originally intended for it.
When she teaches dance criticism, Aloff wants her students to gain perspective on the role of a critic by being one themselves: "Dancers should understand what goes into that specialized kind of writing—especially if one is, someday, likely to be reviewed!"
 PNB Unleashed
Want to know what's really going on with the dancers of Seattle's Pacific Northwest Ballet? Principal Noelani Pantastico (remember her from the DS December 2005 cover?) is giving fans a behind-the-scenes look at the company with the launch of a new website, PNB Unleashed. Pantastico got the idea for the site following the success of her own website, noelanipantastico.com. She enlisted her husband, Brady Hartley, and PNB corps members Lindsi Dec and Benjamin Griffiths to help her create a proposal, which the four then presented to PNB artistic director Peter Boal and the rest of the company. The finished product features exclusive photos and interviews with PNB dancers, an "Ask a Dancer" page filled with advice and tricks of the trade, company news and updates, "A Day in the Life of…" various PNB dancers, and more. Every ballet company should have this much info out there for its fans! Check it out at www.pnbunleashed.com.
Collaborating 101
Okay, maybe you won't be earning your master's degree any time soon, but it's never too early to start thinking about it, right? Here's a new program to keep on your radar: The University of California, San Diego, is launching a Master of Fine Arts in Dance Theatre. The goal is to cultivate choreographers interested in dance/theater and collaboration with artists in other disciplines, including visual arts and technology. Classes will begin fall 2008. For more: theatre.ucsd.edu/academics/graduateprograms/dancetheatre
Scholarship ALERT!
Want a chance to study with top choreographers like Mia Michaels, Cris Judd and Tina Landon? How about the opportunity to win a scholarship to put toward college tuition or dance training at a prestigious program like the Joffrey Ballet School, Broadway Dance Center or Giordano Jazz Dance Chicago? The National Learning and Achievement Organization is launching a new scholarship program, ASPIRE, designed to help teen dancers get the training they need to succeed. So what's the scoop? You attend one of ASPIRE's workshops, during which you learn choreography and audition for scholarships. On the faculty and scholarship panel: professional choreographers and dancers, as well as professors from college dance departments. In its inaugural year, ASPIRE will be holding scholarship workshops in Cedar Rapids, IA (February 29–March 1, register by January 30); Des Moines, IA (March 28-30, register by February 27); and Iowa City, IA (June 26-29, register by May 27). For more: aspiredancecompetition.com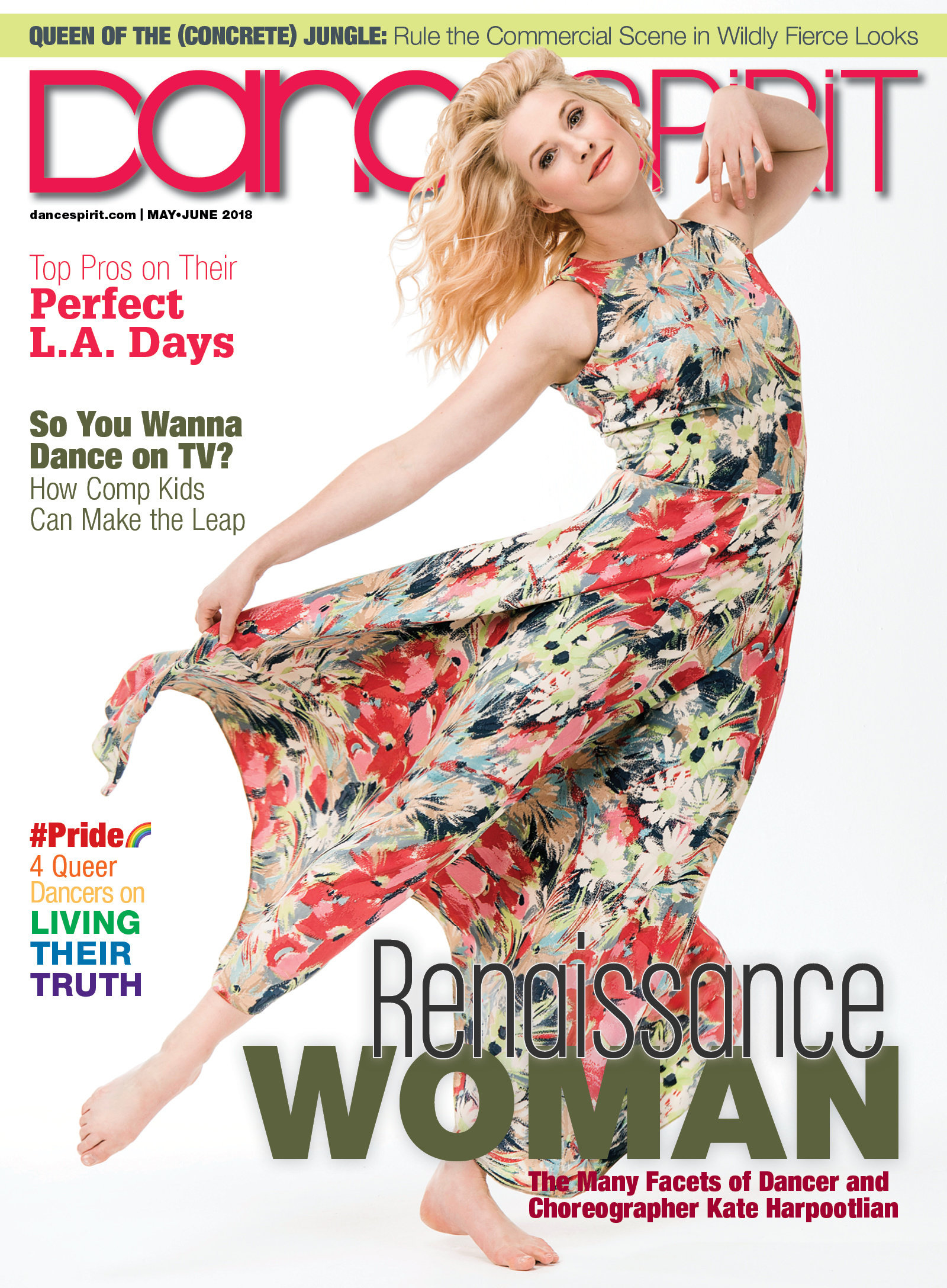 Get Dance Spirit in your inbox