Every once in a while, you stumble across a choreographer or dancer on YouTube, and you're like, Wait, how on EARTH am I just now discovering this person?! Where have they been all my life? Did I just reach dance nirvana? And then you proceed to watch every single video you can find, scouring the interwebz for one more glimpse of your new-found idol.
Don't judge: I know you've all done the same thing
This week, Japanese hip-hop choreographer Koharu Sugawara is the artist responsible for blowing the DS editors' minds. While she's based in Japan, Sugawara frequents Urban Dance Camp, the annual international hip-hop workshop in Germany that floods YouTube with brilliant excerpts from choreographers like DS faves Keone and Mari Madrid. We have UDC to thank for facilitating our recent Sugawara binge. And we would be remiss not to share the experience with you.
Simply scroll down, and prepare to experience sheer hip-hop-nerd bliss.
The video that first caught our attention was of Sugawara's combo to Sia's "Elastic Heart." (You know we already have a soft, Maddie-Ziegler-shaped spot in our hearts for this song...) The choreography shows off Sugawara's molten, dare we say elastic style. This girl knows how to work a pair of harem pants, and her use of tension is the perfect example of how to bring the subtle sexy.
But then we learned she can hit hard and bring the stank when we watched her combo to Mary J. Blige's "The One."
Oh, and apparently she also has Michael-Jackson swag—and a rare ability to make the running man look cool (at 1:15)—as made evident by her clip to Ed Sheeran's "Sing."
While watching her video to Clean Bandit's "Rather Be," we saw her overwhelming love and joy for dance.
And then she did a combo to Destiny's Child, and we pretty much lost it.
#winning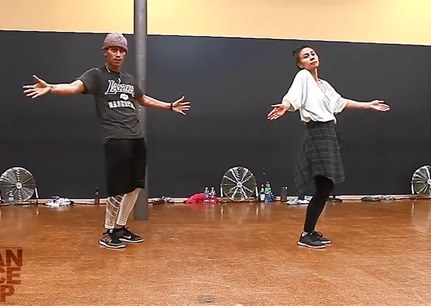 More jazz hands, please!
Once again, husband and wife hip-hop power couple Keone and Mari Madrid have blown our minds with their latest video, "Awesome Dance Couple." Filmed at an Urban Dance Camp showcase and posted earlier this week on YouTube, the couple's performance is simply delightful. Time after time, video after video, the Madrids amaze and surprise us. From rain romances to grocery-store soliloquies, no two clips are ever alike.
This week's combo is set to Royal Crown Revue's jazzy "Hey, Pachuco," which some YouTube commenters successfully pointed out is the song made famous by Cameron Diaz and Jim Carey in '90s movie The Mask. (For those of you born post Y2K, you can watch that clip here.) One thing is certain though, Keone and Mari absolutely crush any silver-screen competition. The choreography blends hard-hitting isolations with lighthearted theatricality—the Madrids at their best. Check it out below. It'll make you smile, I promise.
No...this is not another post about the Pharrell Williams "Happy" Dance explosion. (Although have you seen this new Star Wars version?! OK...we promise we're done now.)
Instead, we're talking about our favorite happy couple doing a happy dance to a song called "Happy," that's not Pharrell Williams' "Happy."
Feeling happy yet?
OK, but real talk guys: Keone and Mari Madrid's new Urban Dance Camp video to "Happy" by C2C is actually insane. I mean, we know these two are superhuman, but this video is just so fast, so intricate, so synchronized, so playful, so... ahh! Just watch it:
Happy Thursday!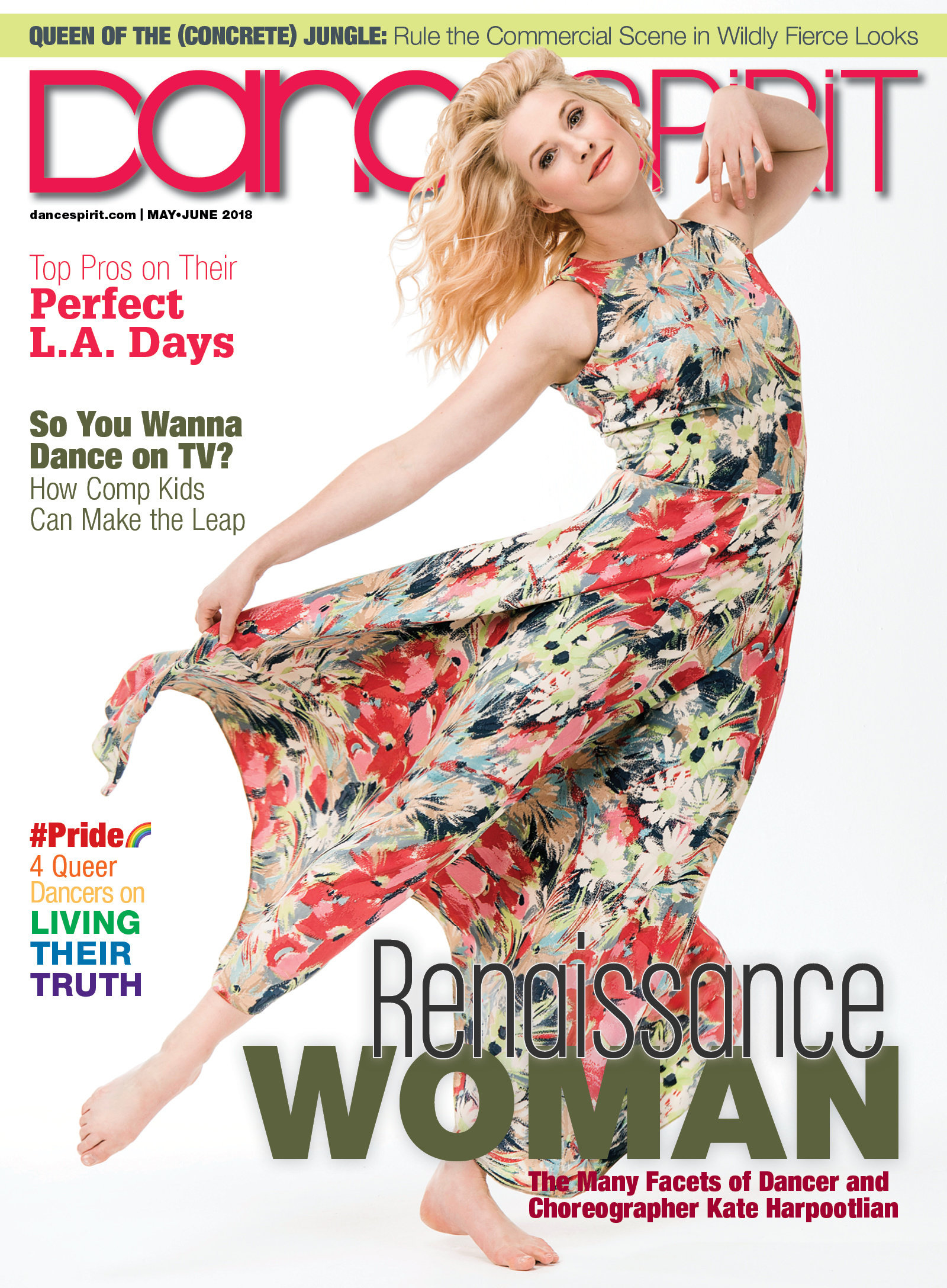 Get Dance Spirit in your inbox