Ah, the Super Bowl halftime show. For dance fans, it's, well, the Super Bowl of live performances. It's the glorious moment when literally hundreds of millions of people see 12 solid minutes of dancers (and, OK, giant musical acts) being amazing.
Of course, not every halftime show is a dancestravaganza. I mean, for what felt like 100 years following 2004's Nipplegate (oh, I so want to hashtag that, but it's FROM A PRE-HASHTAG WORLD, GUYS), the Super Bowl powers that be chose old rock-and-roll headliners, who were less inclined to get their dance on and more inclined to, um, sit at pianos.
But other years? Other years, we got lucky. Other years, we got MJ. Or Britney. Or Madonna. OR BEYONCÉ.
In honor of this Sunday's sure-to-be dance-filled spectacular (Beyyyyyy we're so glad you're back!), we put together a little #FBF list of the danciest moments in Super Bowl halftime history. And it starts in the 90s, which is when the halftime show as we know it really became a thing. (Before that, it was mostly just marching bands, believe it or not.)
Meeeemorieeeeeeesss!
1991: New Kids on the Block
OK, yes: There's an awkward Disney "It's a Small World" opening. But push through it, because afterward we get the slickly choreographed beauty of that glorious 90s phenomenon, the boy band:
1993: Michael Jackson
Here's what's most amazing about this performance, which essentially pioneered the modern Super Bowl halftime spectacle: MJ JUST STOOD THERE FOR A SOLID MINUTE. He was so charismatic that that was literally all it took to drive the crowd insane. But then he started dancing, and—I'll shut up now. Just watch him:
2001: Aerosmith, 'N Sync, Britney Spears, Mary J. Blige, Nelly
Can you tell that MTV had started presenting the halftime show at this point? Basically their approach was to take all the people who had top 40 hits and throw them onstage together. Luckily, in 2001, that group included both 'N Sync and Britney, which meant we were in for some solid choreography (THE "BYE BYE BYE" DANCE <3<3<3):
2004: Janet Jackson, Justin Timberlake (et al)
Yeah, Nelly and Kid Rock and the artist then known as Diddy also performed. But this one was all about the dance stylings of Janet and Justin—not to mention the appearance of one infamous, star-adorned nipple (yes, it's in this video, so proceed with school/work-appropriate caution):
2011: The Black Eyed Peas, Usher
Oof, the post-Janet boob years were long, dull and dance-less. (The Who? Bruce Springsteen? Tom Petty? The Rolling Stones? At least Dad was happy.) But then the Black Eyed Peas flew in on their futuristic stripper poles and brought choreography—specifically, choreography of the fluorescent-light-suit variety—back, as did one of our favorite MJ protégés, Usher:
2012: Madonna, Nicki Minaj, M.I.A., Cee-Lo Green
Leave it to Madge (and Lil Buck! and that crazy tightrope bouncer!) to cement dancing's return to the Super Bowl:
2013: Beyoncé
YESSSSSS!!! YES YES YES. Bless the Super Bowl crew for knowing that Queen Bey didn't need 15 other guest acts to make her halftime show the most #flawless of all time:
2014: Bruno Mars, Red Hot Chili Peppers
I'll admit it: After the amazingness of 2013's halftime show, I came into this one with low expectations. But Bruno Mars' high-energy, old-school choreography was surprisingly delightful, wasn't it?
2015: Katy Perry, Missy Elliott
Left Shark got all the love, but we were most impressed with Missy's crew of phenomenal kids:
So, what dance goodies will BeyBey and Bruno Mars (and, um, Coldplay, I guess) bring us this year? We'll have a full recap right here on Monday morning, of course.
And with that: Go forth into Super Bowl weekend, friends! Enjoy the dancing! Maybe enjoy the football, too, if it's your thing! Definitely enjoy lots of nachos!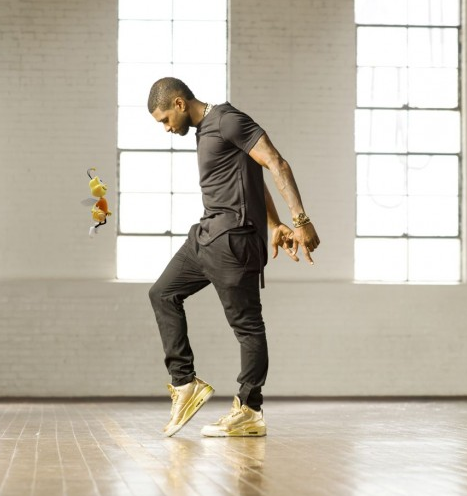 This. is. everything. (Photo via General Mills)
Be still my heart: The new Honey Nut Cheerios commercial features the oh-so-handsome Usher dancing with the adorable Buzz the Bee. It's borderline too-cute-to-handle.
The premise of the commercial—the fact that bees communicate through dance—is pretty darn cool in and of itself. But by adding in a celeb known for his awesome dance moves, General Mills struck gold. (And no, we're not just talking about Usher's shoes, which are also awesome btw.)
In the commercial, Buzz and Usher engage in a dance off of sorts, set to Usher's new single "She Came To Give It To You." Who wins? It's hard to say—Buzz has a serious cuteness factor working in his favor. I'd say Cheerios wins, because man, I could go for a bowl of Honey Nut Cheerios right now. Check it out!
Want to get in on the fun? Share your best dance pics and videos on Twitter (to @BuzztheBee) or Instagram/Tumbler (with #BuzztheBee or #Cheerios).
Thursday night, NBC aired the first-ever iHeartRadio Music Awards. The star-studded L.A. event honored the best music on the radio this year. And while Rihanna was the big winner of the night—she won Artist of the Year, Song of the Year ("Stay"), Hip-Hop/R&B Song of the Year ("Pour It Up"), AND Best Fan Army (huh?)—it was another R&B star who ended up stealing the show.
OMG...it's Usher.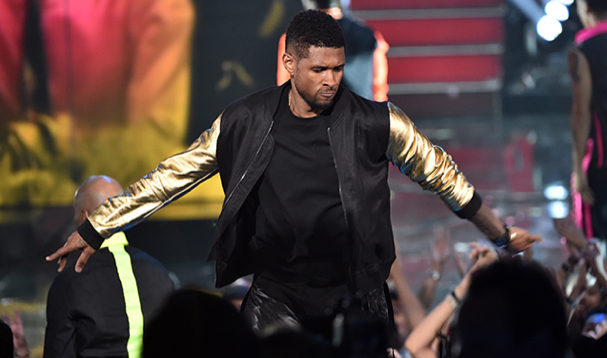 (Photo by Getty Images)
But this time, it wasn't Usher's silky smooth voice that got people talking, nor was it his swoon-worthy looks...although, they certainly didn't hurt. (Amiright?!) Nope, this time around, Mr. Entertainment had a little help from the late great King of Pop: Michael Jackson.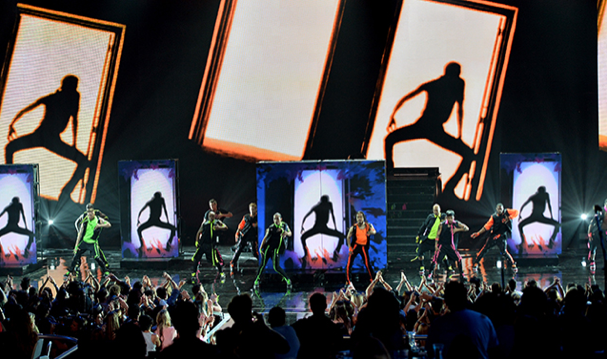 Lights, colors, dancers, MJ! Ahhh! (Photo by Getty Images)
When MJ passed in 2009, he left behind some unreleased songs. The album, Michael (2010), featured a few of them, but fans have eagerly awaited the next installment of previously unheard MJ ever since.
At the awards show on Thursday, they were in for a surprise treat. A group of stellar dancers came together to help debut "Love Never Felt So Good," a song Jackson wrote back in 1983. The performers took inspiration from MJ's iconic dance style (moonwalks galore), against a background of flashing digital images of the King of Pop, himself.
Midway through the act, Usher appeared on a grand staircase (naturally). And when he threw in a couple of Jacksonian moves, the crowd. went. wild.
Xscape, a whole new album of never-before-heard Michael Jackson songs, comes out on May 13. But in the meantime, you can download "Love Never Felt So Good" on iTunes!
Oct. 02, 2013 11:29AM EST
Oct. 22, 2012 03:21PM EST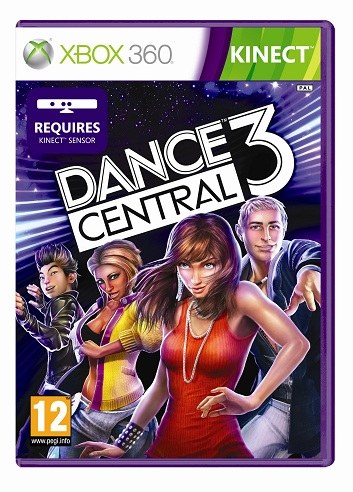 Remember waaaaay back in June, when we gave you the heads-up about the latest version of "Dance Central"—the video game in which your whole body, thanks to the Xbox Kinect system, is the controller? We were super-psyched about the fact that "Dance Central 3" would teach you some of Usher's slickest moves, routines based on actual choreography from his music videos.
Well, "Dance Central 3" has arrived, and it's even better than we imagined. In addition to the Usher amazingness, there are more than 40 other songs to choose from, by artists like Nicki Minaj, Daft Punk and (my personal favorite) New Kids on the Block. This game will teach you how to Dougie—or how to do the Hustle. You can even share the goodness with up to seven of your best dance friends, thanks to "Crew Throwdown," which lets teams of dancers battle it out.
But you don't have to take our word for it: We're giving away a copy of "Dance Central 3"! Enter here for your chance to win.
Jun. 05, 2012 10:41AM EST
Want to dance like—or with—Usher? You might just get to do both. The pop superstar recently announced two projects that will allow fans to learn from and interact with him—virtually.
First, a concert he'll play June 11 at the Hammersmith Apollo in London (it'll be streamed live here at 4 pm EST) will feature dancing digital avatars created by online viewers. Apparently the specifics of this neat party trick are still being figured out, but a virtual me dancing next to Usher? Sounds pretty awesome.
Usher has also collaborated with Harmonix on "Dance Central 3" for Xbox 360, out later this year. You'll be able to learn routines set to Usher favorites "OMG" and "Scream," with choreography based on the actual dances the star performed on tour and in his music videos. Here's Usher talking about the project, and showing off some of his signature moves at Microsoft's "Dance Central" presentation at the Electronic Entertainment Expo: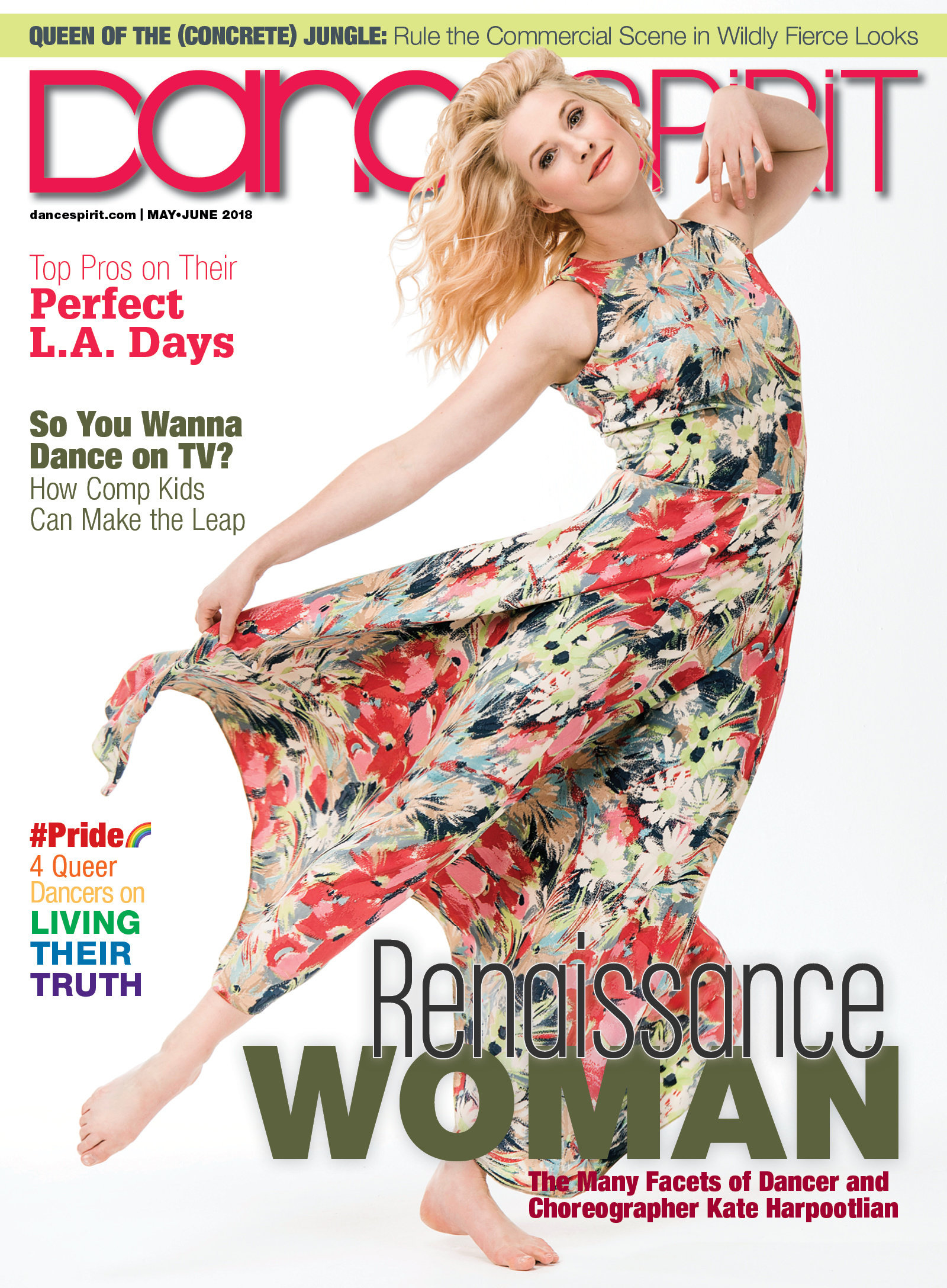 Get Dance Spirit in your inbox