Mar. 23, 2017 05:42AM EST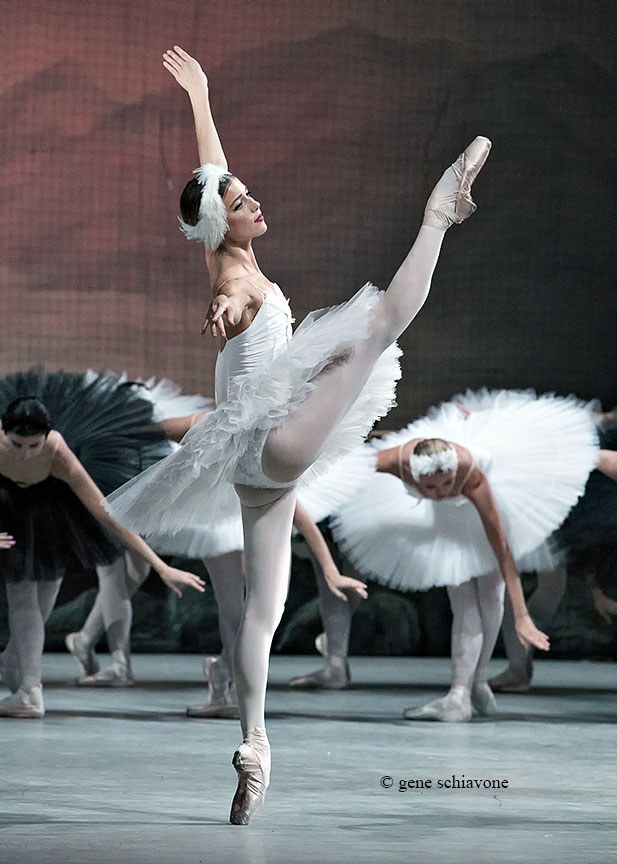 We first heard from beautiful ballerina Keenan Kampa in 2010, when the Washington, D.C. native documented her final year at the Vaganova Academy in St. Petersburg, Russia for us. (It's incredibly rare for an American dancer to study at the iconic school, by the way, which speaks to just how amazing Keenan is.) Then, this past March, she graced our cover, talking about her artistic growth during her first year as a professional dancer at Boston Ballet—and posing for a gorgeous group of fashion photos that blew up our Pinterest page. Shortly afterward, we were thrilled to hear that Keenan was making history as the first American to join the Mariinsky Ballet—her lifelong dream come true.
And this past week she came full circle, making her U.S. debut with the Mariinsky at the Segerstrom Center for the Arts in L.A. The company danced Swan Lake (of course), and Keenan was honored with a demi-soloist part, one of the Big Swans.
Judging by this photo from the performance, it looks like she's grown even more lovely since joining the Mariinsky. (We almost didn't recognize her as a brunette—until we saw those unforgettable feet!). Congratulations, Keenan—we can't wait to see where your fabulous career goes next! And if you haven't experienced Keenan's particular brand of awesome, check out this behind-the-scenes video from her cover shoot:
Jan. 15, 2013 11:50AM EST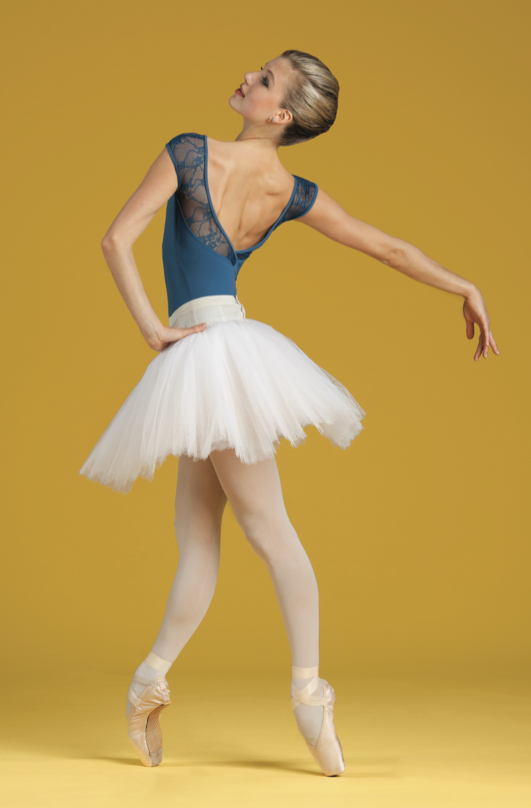 We always knew Keenan Kampa was going places—literally and figuratively. The gorgeous ballet dancer, who graced our March 2012 cover, is one of the few American alums of St. Petersburg's prestigious Vaganova Academy, the feeder school for the world-famous Maryinsky Ballet. After wowing Beantown audiences during a stint at Boston Ballet, Keenan joined the Maryinsky last year, and she's already one of the company's rising stars. Talk about a ballet jet-setter!
And Keenan's getting the opportunity of a lifetime tomorrow night, when she'll dance her first Kitri in the Maryinsky's Don Quixote. (Her big break is an even bigger deal at the super-hierarchical Maryinsky, where corps members like Keenan rarely get shots at leading roles.)
Congratulations, Keenan—and merde for tomorrow!
May. 08, 2012 03:12PM EST
How amazing is the treasure trove of dance videos available online? This morning, DS editor Michael Bailey stumbled upon a gem: Clips of superstar ballerina Svetlana Zakharova as a 16-year-old student at the Vaganova Academy (she begins on the left—and sorry, embedding has been disabled):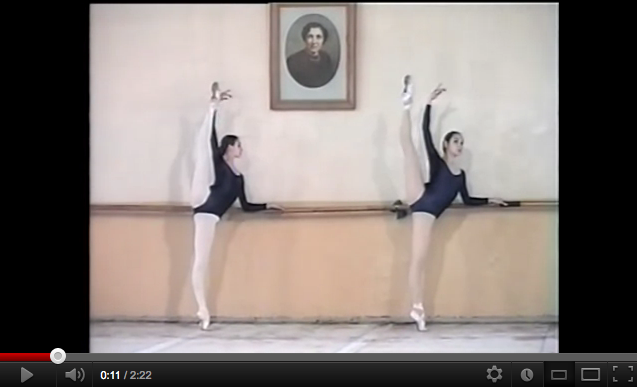 It's incredible! So young, and already so polished. It's clear she's going to be a beautiful artist.
And that got me thinking: What other "before they were stars" videos are out there? Plenty, it turns out. (Unfortunately, embedding has been disabled for most of them—but I PROMISE they're worth the click-through.)
Here's one of 14-year-old Sylvie Guillem—front and center—at the Paris Opéra Ballet School. She'd only been training for 3 years at this point!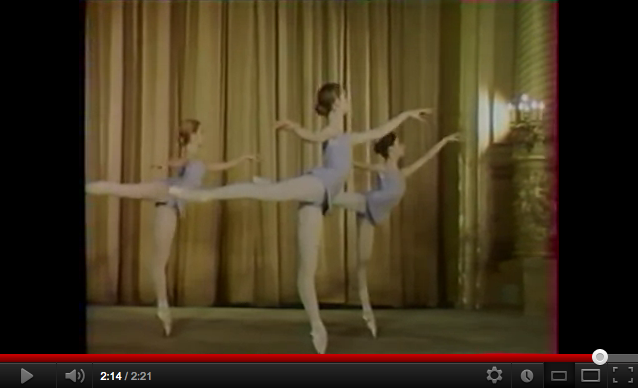 Old competition videos also provide great peeks at famous-ballerinas-to-be. How cute is current Royal Ballet principal Alina Cojocaru in this clip from the Prix de Lausanne? (She was 15. And she won.)
And here's international superstar Diana Vishneva as a 17-year-old Prix competitor: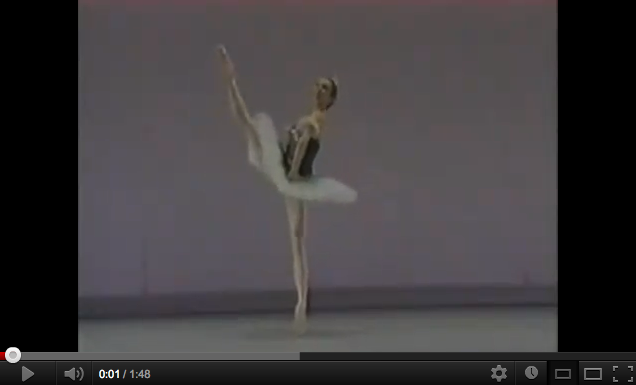 Those legs! That panache!
There's something irresistible about these videos. They show us a more vulnerable (and adorable) side of dancers we know as mature artists, for one. But you can also see the seeds of greatness in these students. I'm not just talking about their natural gifts, though yes, all of them hit the genetic lottery. I'm talking about star power—that magical, ineffable quality. Even as teenagers, they've got it.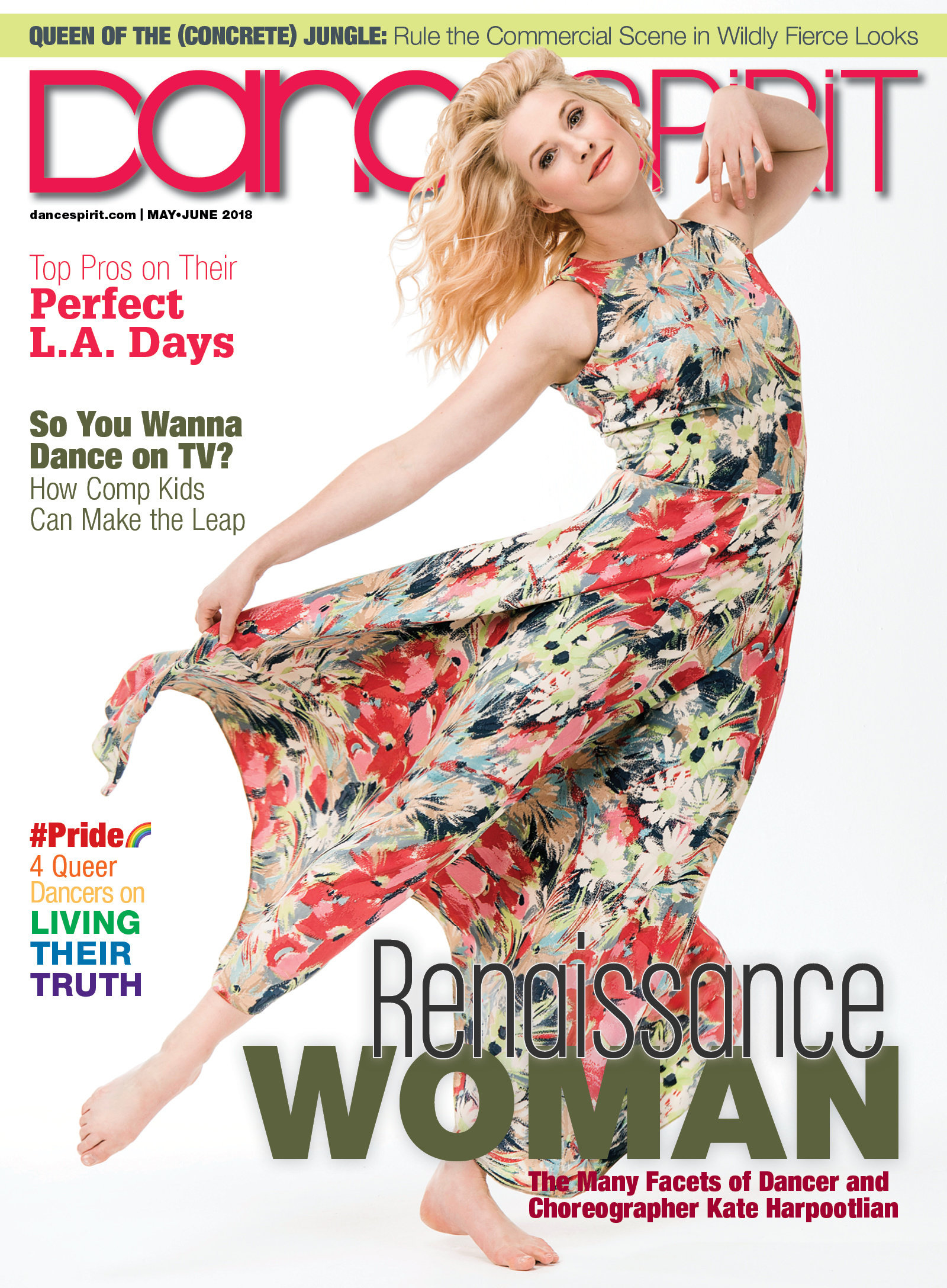 Get Dance Spirit in your inbox