Sep. 21, 2012 11:04AM EST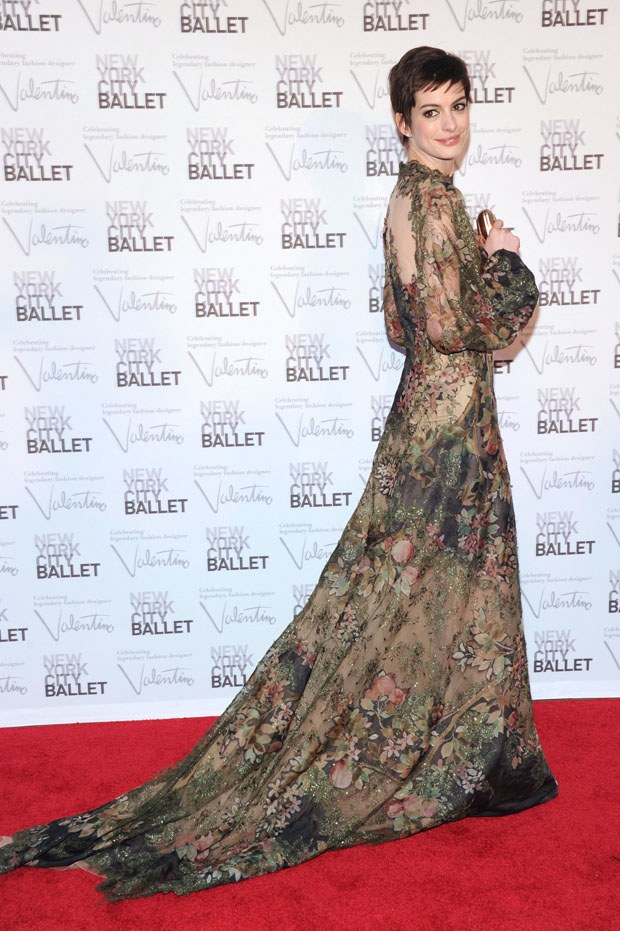 I think I'm still recovering from the glamor overload that was the New York City Ballet gala last night. Since I go to the ballet frequently (rough job, right?), most of the time, arriving at Lincoln Center for an NYCB performance feels like coming home. But last night? It was like landing on some beautiful alien fashion planet.
The gala paid tribute to legendary designer Valentino, who costumed four of the five ballets on the program. (More on that later.) While NYCB galas generally tend to be star-studded events—Sarah Jessica Parker is on the board, after all—nobody brings out the celebs quite like Valentino. We spotted SJP, Anne Hathaway, Sophia Loren (it was her birthday!), Anjelica Huston, Mikhail Baryshnikov, Tory Burch, Karolina Kurokova, Martha Stewart and more working it on the red carpet, which extended all the way around the Lincoln Center fountain. And everyone, naturally, was in their most fabulous Valentino. A few of the NYCB dancers who didn't have to perform strutted their stuff, too. Sara Mearns looked especially lovely in an ethereal long-sleeved gown—Valentino red, of course.
While gala programming is sometimes a bit "let's just get this over with so everyone can go eat," there were dance highlights last night, too. Former DS cover star Lauren Lovette wowed in the "Rubies" pas de deux from George Balanchine's Jewels; Robert Fairchild tapped (!) up a storm in Peter Martins' Not My Girl; Wendy Whelan and Tyler Angle exuded quiet gravity in a new Christopher Wheeldon pas set to Max Richter's remake of Dinah Washington's "This Bitter Earth" (a song you might recognize—it's been popular on the comp scene, too. Crossover!).
And the Valentino costumes? There are no words. Well, there are many words. But the company actually said them best, in this amazing (and kind of hilarious) video, which played right before the final piece. Enjoy!
Sep. 17, 2012 10:59AM EST
From the moment we first heard that superstar designer Valentino Garavani would be designing costumes for New York City Ballet, we've been anxiously awaiting a glimpse of his creations. Would they be ruffly? Lacy? His signature Valentino red?
Well, the first pictures are in, and it looks like the answer is "all of the above"! Check out the shots (via New York Magazine) below. The chic costumes will get their first outings this Thursday night, at the New York City Ballet's fall gala, a tribute to Valentino. Enjoy!
(All photos Christopher Anderson/Magnum)
[portfolio_slideshow nowrap=0 thumbs=true timeout=4000 showtitles=true showcaps=true showdesc=true]
Jun. 04, 2012 11:12AM EST
New York City Ballet has been on a serious fashion kick recently. First there were Gilles Mendel's costumes for Melissa Barak's Call Me Ben a couple of years ago. Then there were Stella McCartney's designs for Ocean's Kingdom, with music and story by her dad Sir Paul. Most recently, there were the Rodarte and Mendel costumes at the company's spring gala.
In September, you can add Valentino Garavani to that impressive list. The Italian designer is making costumes for three ballets to be performed at the company's fall gala, September 20.
What will they look like? Well, Valentino created costumes for Vienna's 2010 New Year's Concert, featuring Paris Opéra Ballet étoiles Eleonora Abbagnato and Nicolas Le Riche as well as dancers from the Vienna State Opera, which might give us a sense of his ballet style. Here's a video of Abbagnato and Le Riche performing at the concert, dressed in Valentino's signature red:
And here are the Vienna State Opera dancers, in rosette-trimmed pinks and greys:
What do you think? Can't wait to see what he comes up with for NYCB!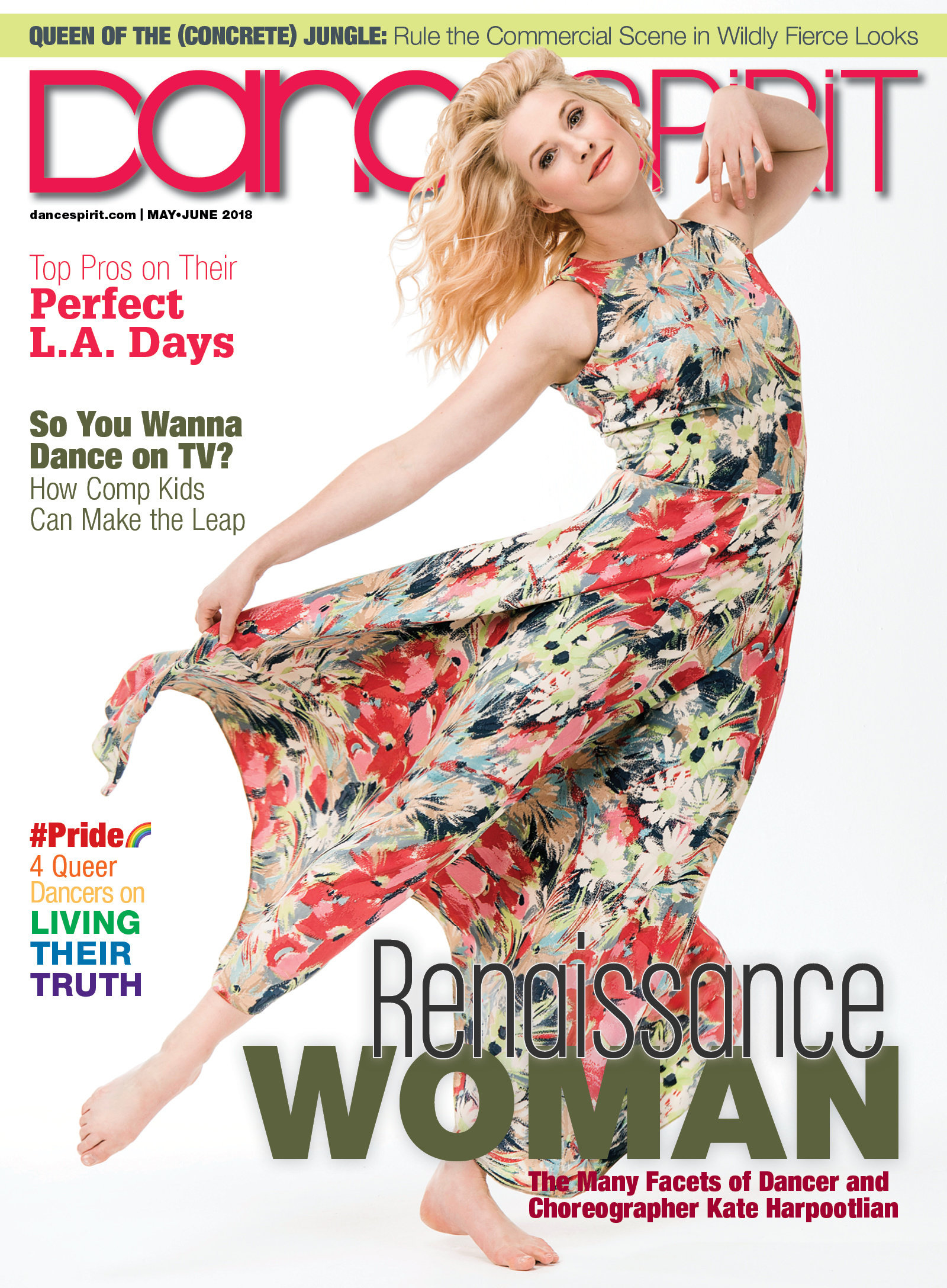 Get Dance Spirit in your inbox