Mar. 23, 2017 07:20AM EST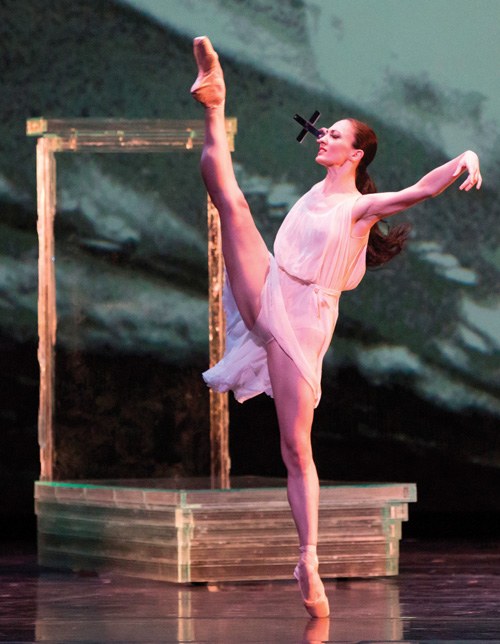 Victoria Jaiani in the Joffrey Ballet's Othello (by Cheryl Mann)
It's not just luxurious extensions and delicate port de bras that make the Joffrey Ballet's Victoria Jaiani such a mesmerizing performer. She has that intangible "It" factor that marks a true prima ballerina—and makes her impossible not to watch, whether she's embodying a heartbroken Dying Swan or an exuberant Juliet.
A native of Tbilisi, Georgia, Jaiani started training at Georgia's V. Chabukiani Tbilisi Ballet Art State School at age 10. As a teenager, she moved to the U.S. to study at NYC's Joffrey Ballet School. After winning the bronze medal at the 2003 New York International Ballet Competition, she joined Chicago's Joffrey Ballet. Since then, Jaiani has danced many coveted roles, including the title role in Cinderella and Terpsichore in Apollo. Catch her this month in the Joffrey premiere of La Bayadère at the Auditorium Theatre of Roosevelt University in Chicago. —Helen Hope Rolfe
Dear young Victoria,
Please don't think you're a weird girl because you spend all of your time in the studio.
It's such a great place to learn about yourself, and an amazing place to grow up. As you continue to strive for more, you will see your work result in some amazing opportunities. Don't be so hard on yourself. You know what they say: "Patience is a virtue."
Speaking of having patience, remember to chill out every once in a while (except when it comes to your feet—keep working hard on those, and they'll get there!). It's normal to want more, but take a step back and appreciate what you have.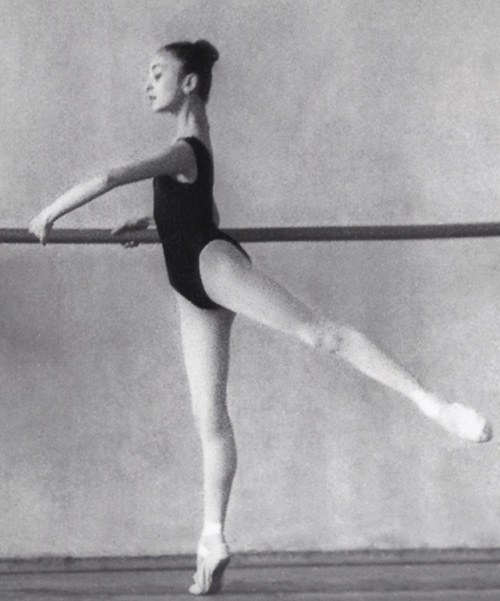 Victoria Jaiani as a young student (courtesy Victoria Jaiani)
You need to know that not everyone is going to be supportive. Remember to trust yourself, and learn how to see the difference between someone giving constructive criticism and someone just trying to take you down.
You have really good instincts, so let go of any apprehension about fitting into "the box." You don't need to fit in. Being different is what makes you special.
I know how well you focus. Keep it up—it's such a great tool to have, not only at school but also in a professional dance career. You'll need it inside the studio and out.
Remember how not so long ago you moved to the U.S., and everything was so different? I'm proud of the way you've soaked up a new culture, language and life. It will get easier. You'll see.
Keep those you love close. Give thanks to the strong women in your family. And remember: Your loved ones love you no matter how well you did your pirouettes today.
With best wishes and love,
Victoria
Mar. 13, 2012 02:12PM EST
Sure, dance is fun, but these performers have other skills they're putting to good use: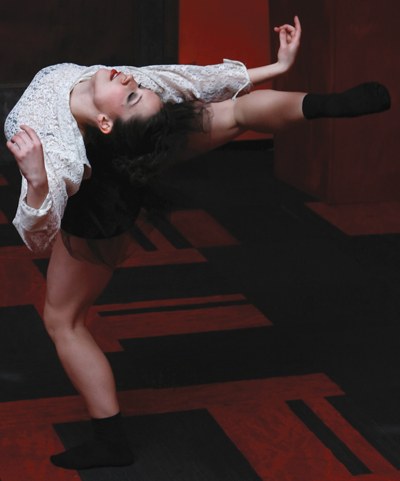 Alexandra Johnson in Sidra Bell's House Unrest. (Jubal Battisti)
Alexandra Johnson
Sidra Bell Dance New York
Hobby: Reupholstering furniture
"My mother has always been into sewing and she's worked in interior design, so I latched on to her interests. Now, I own a lot of furniture that I've reupholstered. People don't realize that reupholstering isn't hard if you're willing to take time to do it—and it saves money!"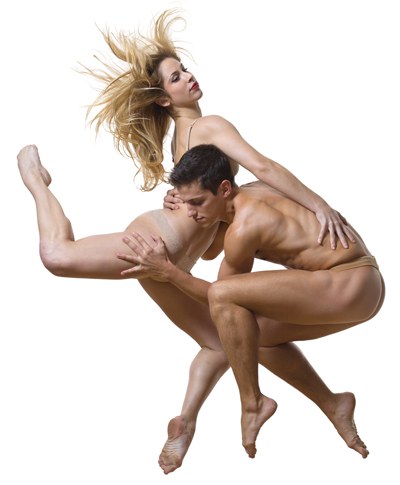 Sarah Braverman and Ian Spring (Lois Greenfield)
Sarah Braverman
Parsons Dance
Hobby: Learning Italian
"I decided to take up Italian because two of the dancers I work with speak the language and we spend a lot of time together. Plus, Italy just happens to be on Parsons' tour schedule! At the end of a long day it feels good to have something spark my interest that's outside of the dance world. Keeping your mind open makes your dancing more informed."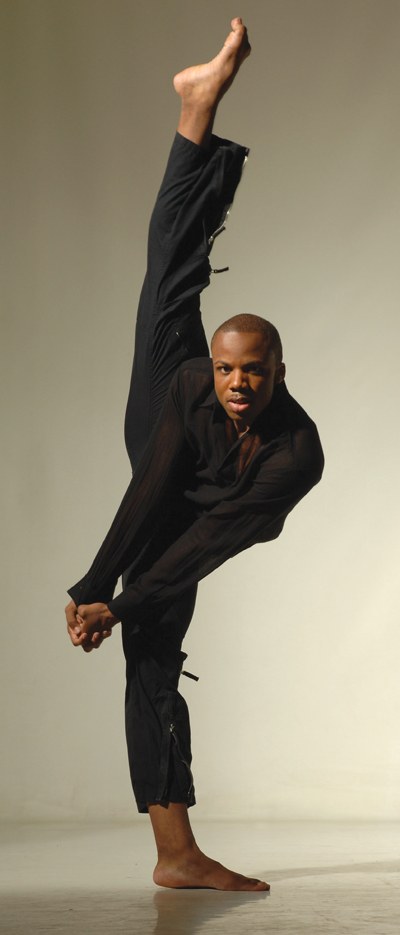 Jermaine Terry (Eduardo Patino)
Jermaine Terry
Alvin Ailey American Dance Theater
Hobby: Costume design
"I discovered costume design in college. I had choreographed my senior piece and my roommate suggested I buy slips and add to them for costumes. So that's what I did. I started to do it professionally later by accident. In rehearsal one day, I was wearing a pair of jazz pants I had made. The choreographer liked them and asked if I would make the costumes for his piece. People have been asking me to make things for them ever since."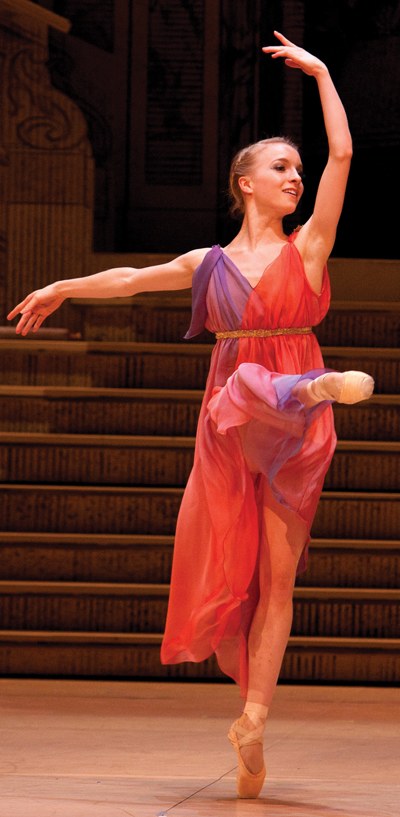 Shelby Elsbree in Christopher Wheeldon's Sleeping Beauty (David Amzallag)
Shelby Elsbree
Royal Danish Ballet
Hobbies: Blogging, cooking and photography
"A little over a year ago, my sister encouraged me to do something with my free time besides working out. I invested in a camera and took a picture of a chocolate cake baked by my sister. It was the most beautiful picture ever. I love food and cooking, so I combined these side passions with dance and started a blog. Tutus & Tea was born."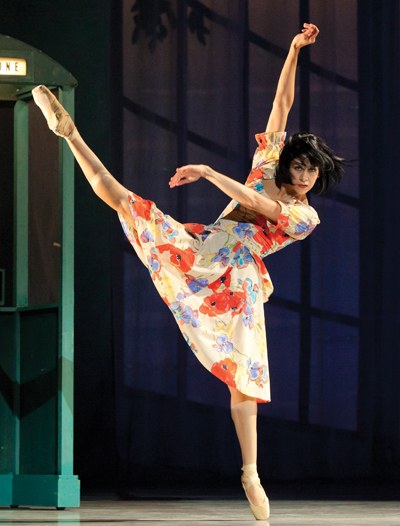 Sona Kharatian in The Great Gatsby (Brianne Bland)
Sona Kharatian
The Washington Ballet
Hobby: Knitting
"During Nutcracker season, I'll knit scarves and socks to give as Christmas presents. If someone has me as their Secret Santa, they know they'll get something knitted."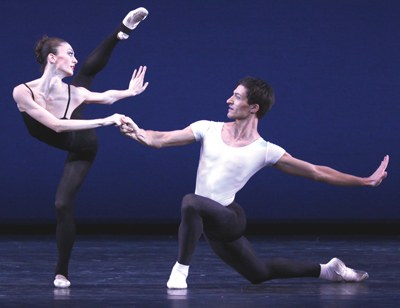 Suluashvili and his wife, fellow Joffrey dancer Victoria Jaiani. Suluashvili says his favorite piece he's crocheted is a shawl for Jaiani! (Herbert Migdoll)
Temur Suluashvili
Joffrey Ballet
Hobby: Crocheting
"One day I decided to pick up crocheting needles and see what happened. I thought it could be a fun challenge. With crocheting you can do a little at a time—a few minutes here, a few minutes there, and before you know it you have a scarf or legwarmers!
When you're dancing all day, it's nice to have something calming to do when you get home. It lets your mind and your body rest, and you create something beautiful in the process."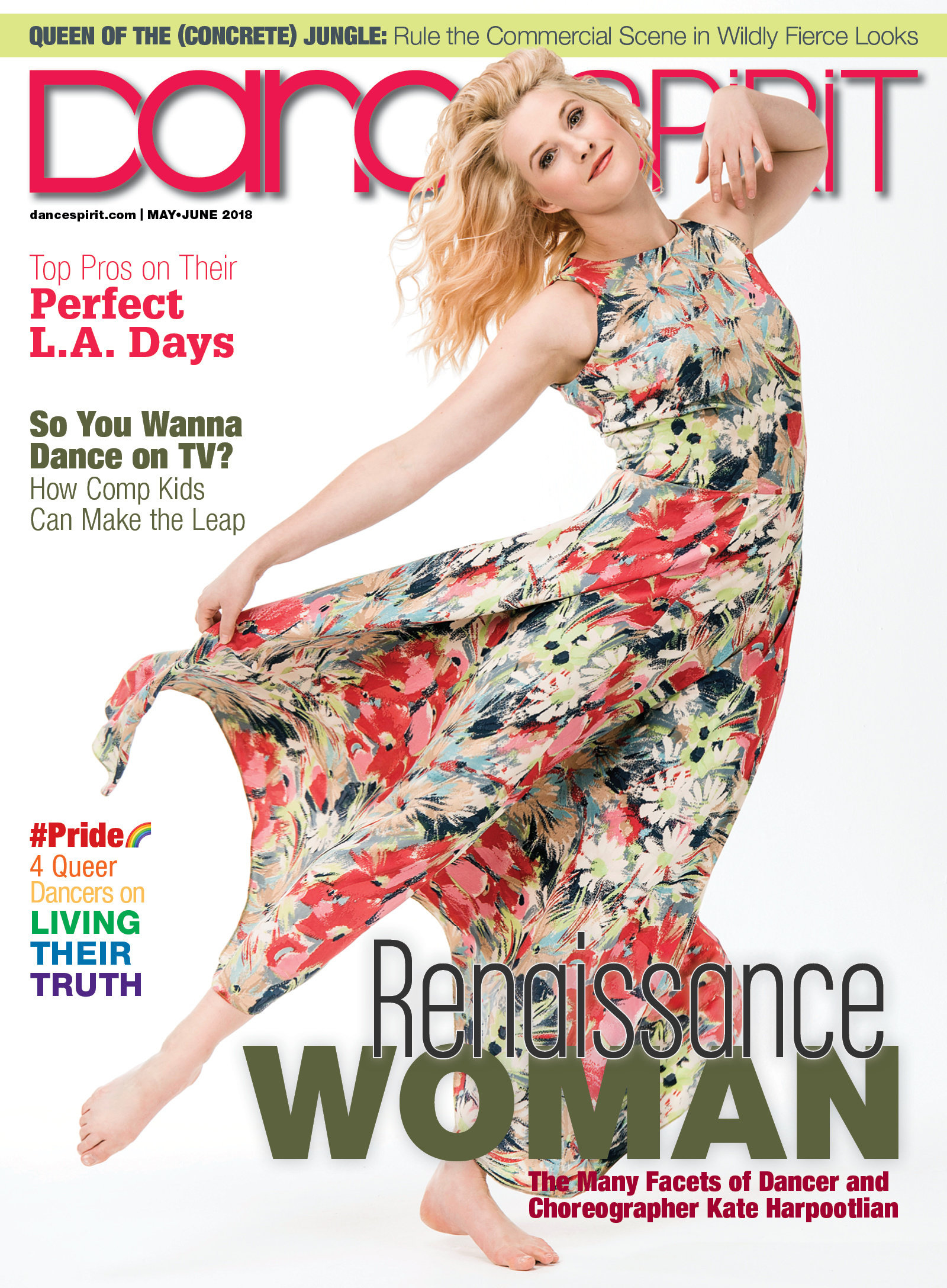 Get Dance Spirit in your inbox