We know, the Monday struggle is reallll today. Which is why we're introducing you to this gem of a viral video: Dancer Michael Macilwee performing A Chorus Line choreography in a T-Rex outfit.
It's the greatest, most hilarious, craziest thing you'll watch all day. Macilwee, a dancer in national tours of A Chorus Line, Phantom of the Opera and The Music Man, decided to try out the costume after teaching class. "The video is actually my first time dancing in it!" Macilwee told From The Box Office Blog, which is pretty darn #impressive.
His dino character is currently unnamed (but he's open to suggestions!). And it seems he has more Jurassic-themed ideas up his sleeve. "I've received many requests to tackle 'Music and the Mirror' next," Macilwee said in his From The Box Office interview. "And I feel like it needs to do some Fosse soon, so I'm thinking some Chicago in the future!"
Happy Monday!
89-year-old Doris Lee Davis Pritchett is currently taking the internet by storm—and warming all dance-loving hearts while she's at it. This viral video, posted by her daughter, Beth Pritchett Kendrick, on Facebook, shows Pritchett dancing at a makeshift ballet barre while recovering in a rehabilitation facility. A plié and a tendu show off her elegant technique, still present after all these years.
Pritchett was a dancer for the USO (United Service Organizations) in the 1940s, and proves one thing for sure: Grace never fades.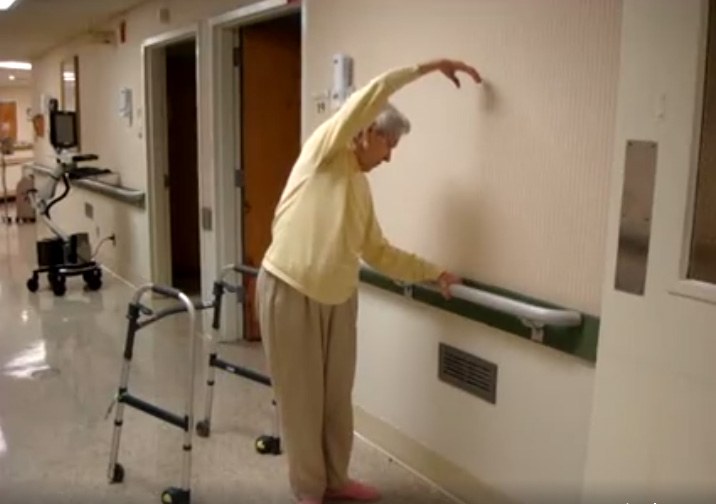 Awwwwww. (Screenshot via Facebook)
Click here to watch the full video.
It's time to make a case for the forgotten dance of wedding dances: the mother-son dance.
Sure, we get butterflies when we watch a bride and groom share the dance floor for the first time (especially when they put their own, unique spin on it). And we tear up as much as anyone during the father-daughter dance. (Remember that daddy-daughter tap dance? So cute!)
But what about the mother of the groom? Doesn't she deserve a chance to shine?
Yes, yes she does. And mother-son duo Kathy and Blake Bunker show the world how it's done with their newly viral video.
Kathy Bunker is the owner of a dance studio, so it's no surprise she knew how to put together a routine that wowed the crowd. The two dance to hits like The Jackson 5's "I Want You Back," M.C. Hammer's "U Can't Touch This" and LMFAO's "Party Rock Anthem." And let's just say, when M.C. Hammer tells them to break it down, they BREAK IT DOWN. Oh, and there's shufflin', naturally.
See for yourself! (And listen out for the voice saying "Whoa!" at the end. It's Aaron Turner from "So You Think You Can Dance" Season 10!)
Remember this year's #Thanksgivingdancewars? Well, if the Hough, Menounos and Ballas families inspired you to get your dance on with the fam this holiday season, you're not alone.
Last week, Filipino singer Gary Valenciano and his son Gabriel posted a "Super Selfie" video of themselves dancing to Journey, and it. went. viral.
This dancetastic video got the attention of FOX, "Good Morning America" and The Huffington Post, among others. And now, the Valenciano family is hinting that there may be another family video in the works when Gabriel comes home for the holiday. Fingers crossed!
(BRB: Got to go call my dad and tell him to start practicing his dance moves.)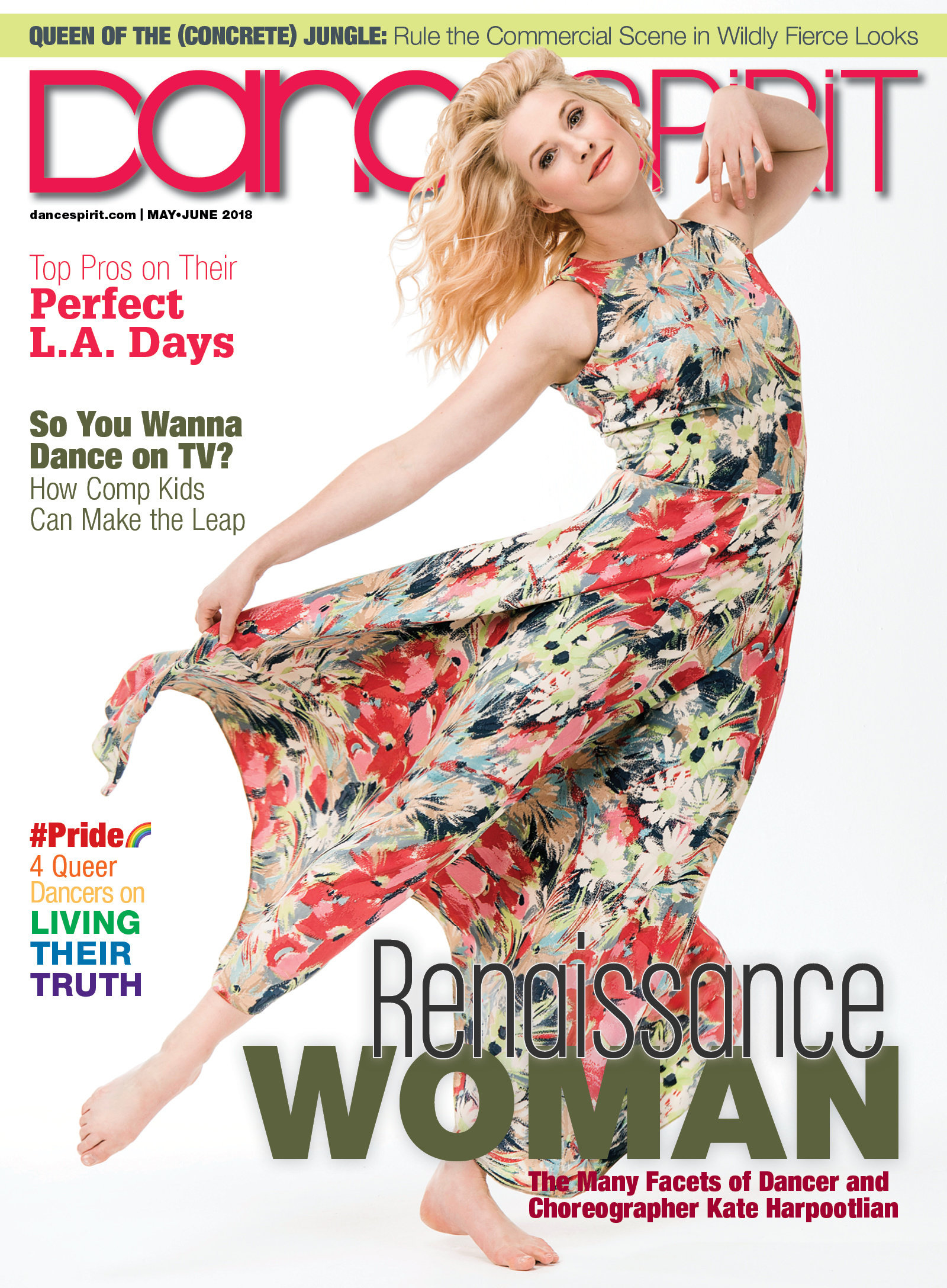 Get Dance Spirit in your inbox