If you've been following NBC's "America's Got Talent" this season, you know that dancers are having a tough time. Out of 11 dance acts in the quarterfinals, only two are headed to the semifinals: Blue Journey, a multimedia dance piece created by Dutch choreographer David Middendorp, and Baila Conmigo, a Latin dance company from New Jersey.
We've had to say goodbye to some outstanding performers, including members of the Dragon House Crew and Florida's Extreme Dance Company. And on Tuesday night, even Adrienne Canterna and her Bad Boys of Ballet (from Rasta Thomas' Bad Boys of Dance) were sent packing. What gives, right?
But I always knew Mel B. was my favorite Spice Girl. After the show, Mel used her Wild Card to save the Bad Boys from elimination! They'll appear on the show this coming Tuesday, August 26 in the semifinals. In case you missed their performance from last week, you can watch it here (look out for dreamboat Jacob Karr!):
Bonus video! Check out David Middendorp's Blue Journey below—the Bad Boys have some stiff competition.
Be sure to tune in to "America's Got Talent" on Tuesday at 9 pm EST and cast your vote for your favorite act. Save the dancers!
It's finally here—voting for the 2013 Cover Model Search contest is officially open!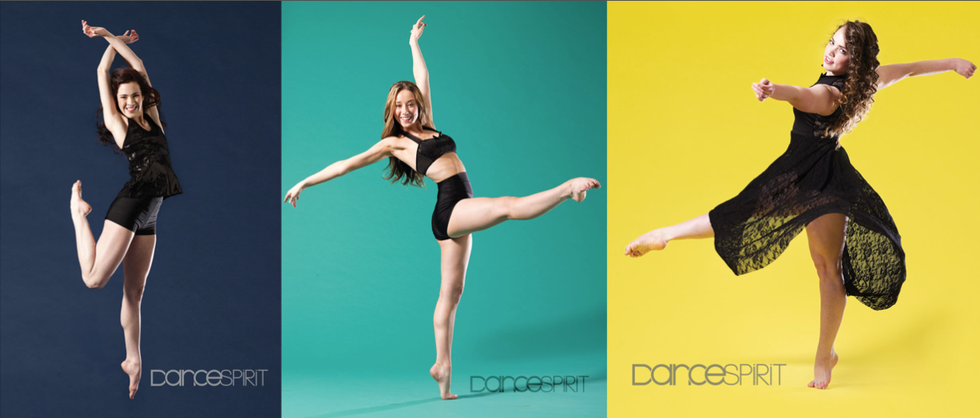 The 2013 Cover Model Search finalists! (L to R) Madi Hicks, Hayden Hopkins and Alexa Luke (cr. Nathan Sayers)
In April, our three finalists—Madi Hicks, Hayden Hopkins and Alexa Luke—traveled to NYC for a jam-packed trip, and we kicked things off with a night out on Broadway. The girls loved Newsies and even got to hang out with the cast backstage after the show. Next up, Madi, Hayden and Alexa showed off their best moves for photographer Nathan Sayers at their photo shoot—and as you can see, they did not disappoint! Finally, we headed to Broadway Dance Center where they totally rocked in Greg Zane's ballet class and Slam's contemporary class. Read more about their trip to NYC here.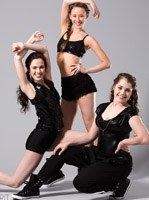 We picked three amazing dancers, but now it's up to you to decide who will grace the cover of our October issue. Click here to read about Madi, Hayden and Alexa, see their photos and watch their solo videos. Voting runs through July 15—spread the word!
If you think you've got what it takes to be a Cover Model Search finalist—stellar technique, an awesome personality and an obsession with Dance Spirit—enter today! It's super easy.
All you have to do is go to dancemedia.com and upload your best solo video in the Cover Model Search contest. Just click here.
At the end of each month—and yes, you can enter every single month!—there's an Editors' Choice and Viewers' Choice winner. From there, we narrow down our finalists at the end of the year.
Youth America Grand Prix has big news: They're currently working on an exciting new documentary, Ballet's Greatest Hits—and you can be part of it!
But first a little background. Earlier this year, YAGP held a "Ballet's Greatest Hits" gala that boasted performances from some of ballet's top dancers and was filmed by Emmy-winning Clemente D'Alessio.Now, they'll be using the footage, along with dancer interviews, to create a documentary-style flick.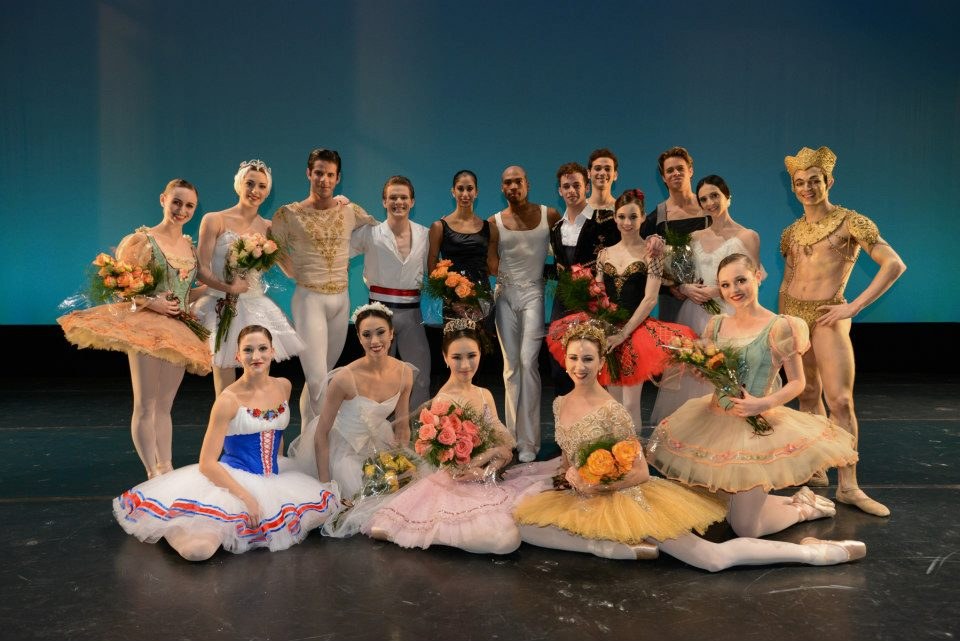 Here's where you come in. They're asking you to vote for your Top Three favorite (current) dancers in the following roles:
Basilio and Kitri (Don Quixote)

The couples who perform the Flames of Paris pas de deux

Myrtha, Prince and Giselle (Giselle)

Gamzatti, Nikia, Solor, and Bronze Idol (La Bayadere)

Sugar Plum Fairy and the Nutcracker Prince (The Nutcracker)

Odette/Odile and Siegfried (Swan Lake)
And they'll interview the winners for the flick!
There are a few ways you can vote:
1. Post your vote on YAGP's Facebook page
2. Tweet your vote to @YAGPtweets with #yagpbgh
I know this is all a bit confusing, but when it comes together it's going to be awesome! For the full scoop, click here.
Nov. 01, 2012 09:30AM EST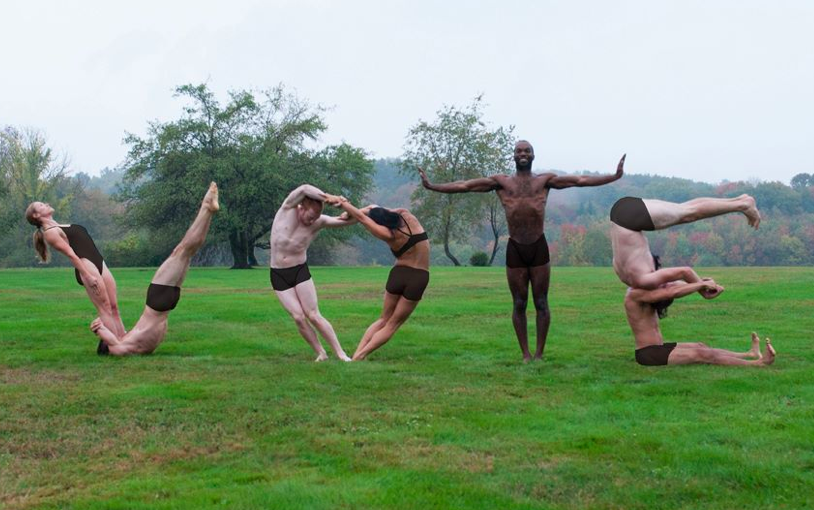 Election day is just around the corner, and ever-awesome contemporary troupe Pilobolus has found a cool, and very Pilobolus-y, way to get out the vote.
It all started with the photo at right of the Pilobolus dancers spelling out "VOTE," in trademark gymnastic fashion, on the company's Connecticut campus. Then the company decided to ask fans to submit their own "VOTE" photos via Instagram or email. And boy, did people ever deliver.
Check out some of our favorite submissions below, and the full group on Pilobolus' Facebook page. Last week, the company even partnered with the New York City Mayor's Office of Media and Entertainment to create a series of "VOTE" photos taken in front of NYC landmarks as part of a media campaign for whosontheballot.org. (In the wake of Hurricane Sandy, it's nice to see now-waterlogged locations like the Staten Island Ferry terminal looking beautiful—and dry.)
It's not too late to send your own photos, so don't be shy! Submit your best "VOTE" pics by using the Instagram hashtag #pilobolusvoteproject, or email them to info@pilobolus.org. And most importantly: If you're 18 or older, get out there and vote on Tuesday.
[portfolio_slideshow nowrap=0 thumbs=true timeout=4000 showtitles=true showcaps=true showdesc=true]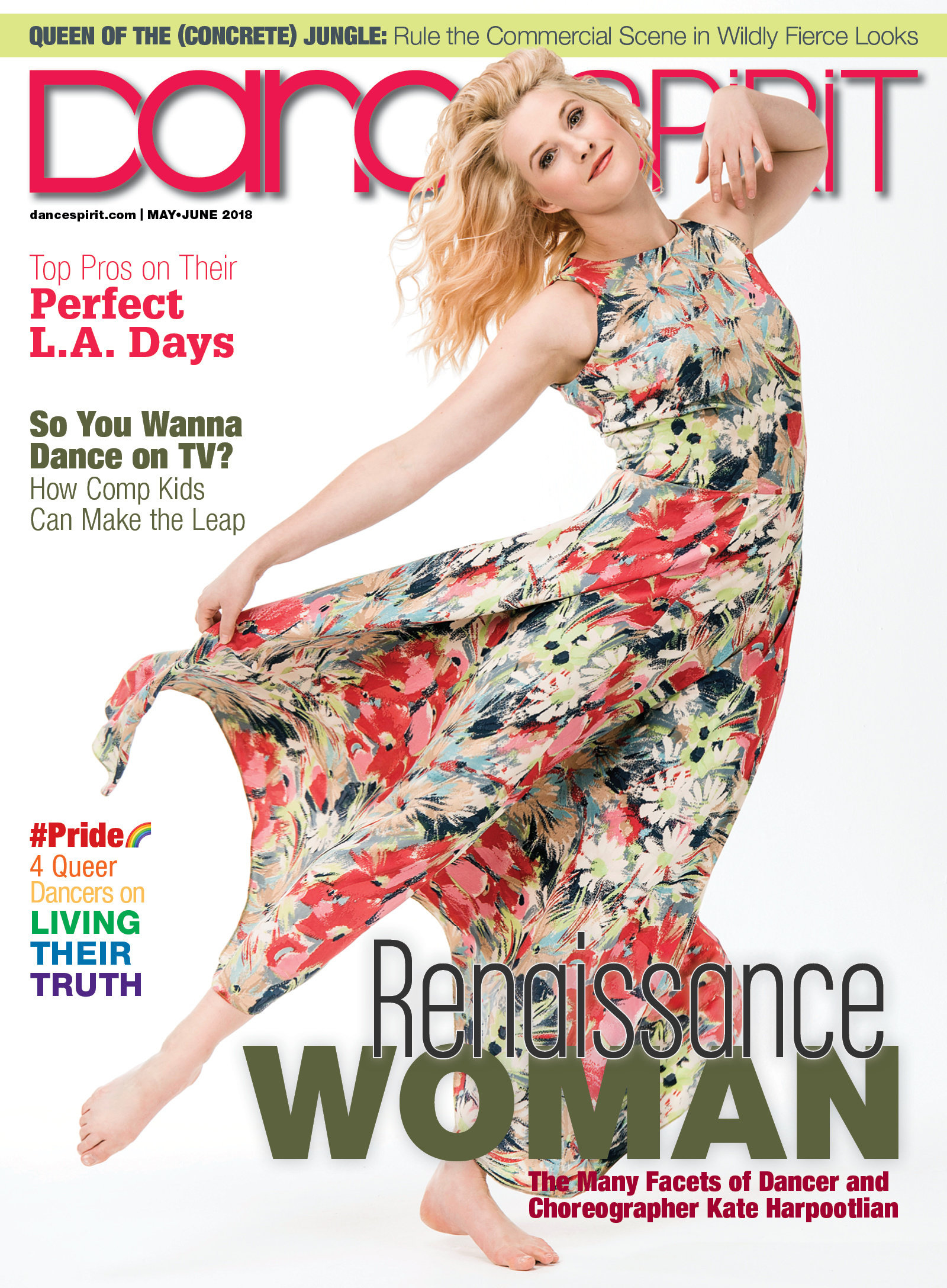 Get Dance Spirit in your inbox