Oct. 10, 2017 12:24PM EST
Drew Scott and Emma Slater (Screenshot via YouTube)
Not to pull a Captain Obvious or anything, but the "Most Memorable Year" episode of "Dancing with the Stars" is always, um, super-memorable. Each celeb performs in a number that recalls (often painful or extremely difficult) personal memories, and the result is an emotional doozy. Celebs are crying, pro partners are crying, I'm not crying, YOU'RE CRYING!
Keep reading...
Show less
Popular
Sep. 26, 2017 12:00PM EST
Witney Carson and Frankie Muniz competing their tango (via YouTube)
"Dancing With the Stars" doesn't mess around—we're only two weeks in and the eliminations have already begun. Not to mention, it seems like everyone is injured. But the show must go on, as it did last night. After all, there's a Mirrorball at stake! From the rhinestones, to the spray tans, to the first elimination (gasp), here's what went down last night.
Keep reading...
Show less
Mar. 23, 2017 06:05AM EST
So, if we started doing a weekly "Ellen DeGeneres amazingness" update, would you all be OK with that? Yes? Good. I thought so.
In that case, here's this week's installment: Bradley Cooper taught Ellen how to waltz on her show a few days ago.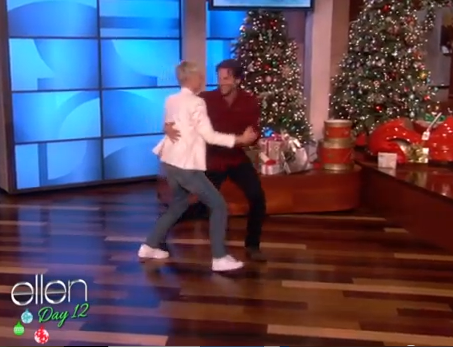 That sounds strange out of context, but if you've seen Silver Linings Playbook, Cooper's latest movie, it makes a bunch of sense. In the film Cooper plays a man who's just returned home from a psychiatric facility, and who rediscovers himself with the help of a) Jennifer Lawrence, who is uh-ma-zing as a depressive widow, and b) ballroom dance. Weird on paper, awesome in reality. Or at least movie reality. (And the film features some legitimate world-class ballroom dancing too, which is fun.)
Anyway, Cooper actually did do a fair amount of dancing in the movie. And if you have any connection to dance, however tenuous it may be, lord knows you're gonna be showing off your moves on "The Ellen DeGeneres Show." Cooper chose to display his skills by giving Ellen a waltz lesson.
The result was equal parts adorable and awkward. Take a look!
Oct. 29, 2012 10:27AM EST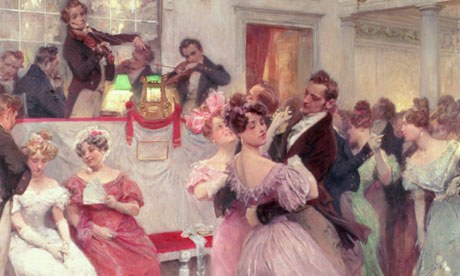 The Twist. The Hustle. The Running Man. The Macarena. The Dougie. The Gangnam Style. Here at DS, it's safe to say we've never met a dance craze we haven't loved.
But did you know that the original dance craze was...wait for it...the waltz?
Yup. Way back in the 19th century, everyone was waltzing up a storm. And, by the way, it was considered seriously scandalous. Ladies clinging to their partners and whirling around the floor—how risqué!
Well, here's a twist to this story we bet you didn't see coming: Adamski, a big name in the UK's house music scene, wants to bring the waltz to today's clubs—amped up, of course, with dubstep-inspired electronic beats and mashups featuring Kanye West and Kelis. The idea is for choreographer Les Child, who made voguing popular in the early '90s, to teach clubbers some basic waltz moves before setting them free to "party like it's 1799."
For the moment, this is all going down in London. But if it's as amazing/insane as it sounds, here's hoping this out-of-the-box trend makes its way across the pond. Teach us how to waltz, teach us teach us how to waltz!
(Sidenote: Everyone dealing with Hurricane Sandy today, we hope you're staying safe and dry! This Frankenstorm is not messing around.)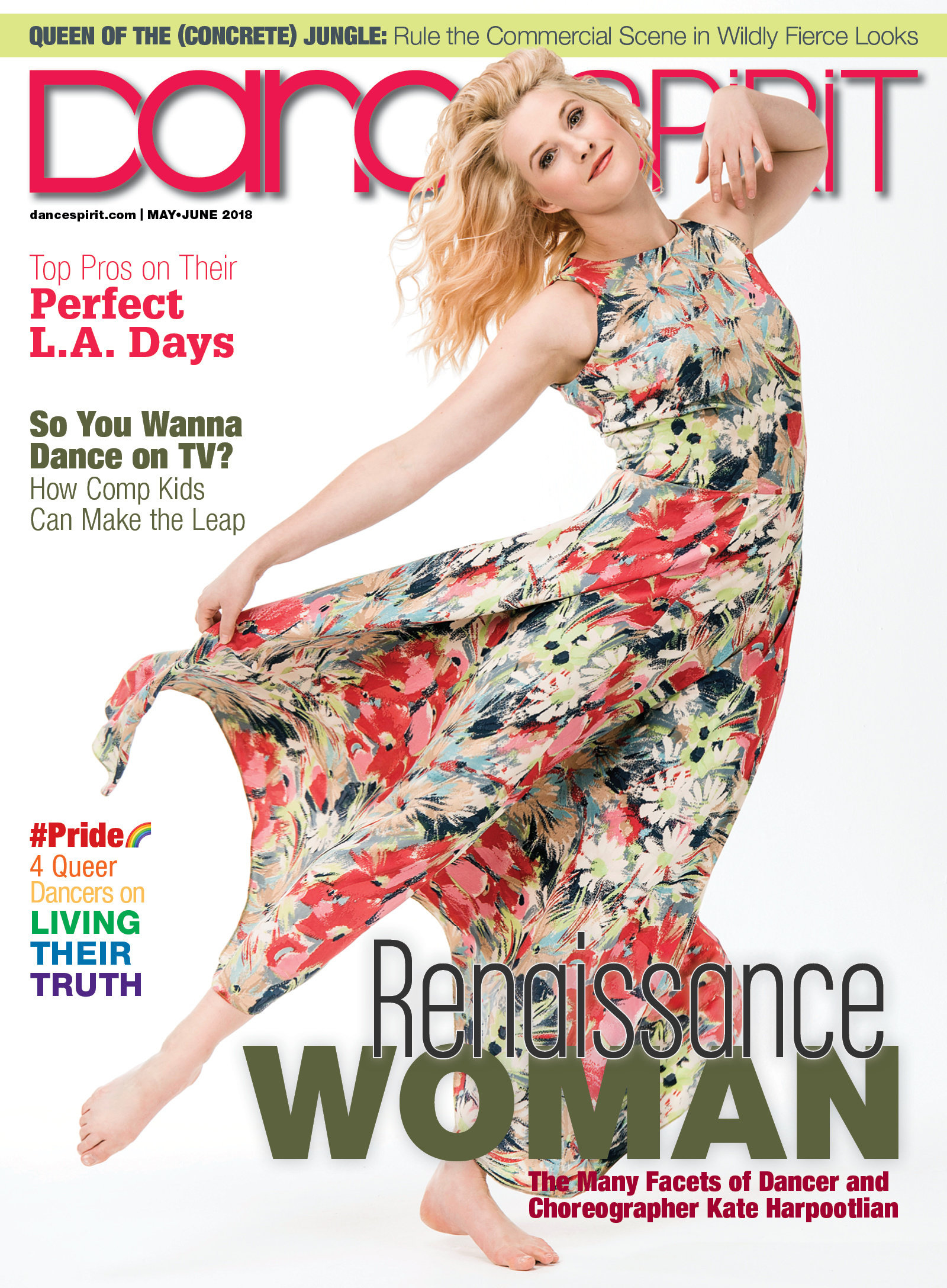 Get Dance Spirit in your inbox