Jun. 13, 2018 11:48AM EST
A still from the Cos fashion show (via YouTube)
Oh, the dance–fashion love affair: It's absolutely epic, and tends to makes for absolutely fabulous collabs. The latest case in point(e)? British design house Cos' fashion show in Florence, Italy, which featured dancers clad in the line's new collection performing striking choreo by dance-world darling Wayne McGregor.
Dance Fashion
Jan. 27, 2016 02:27PM EST
If there's one thing that has the ability to make dance cooler than it already is, it's technology. Case in point: The Chemical Brothers' newest music video for their track, "Wide Open (feat. Beck)," choreographed by Wayne McGregor. This collaboration of artists is awesome to begin with, and as soon as the video starts, it's obvious that they didn't hold back with this project.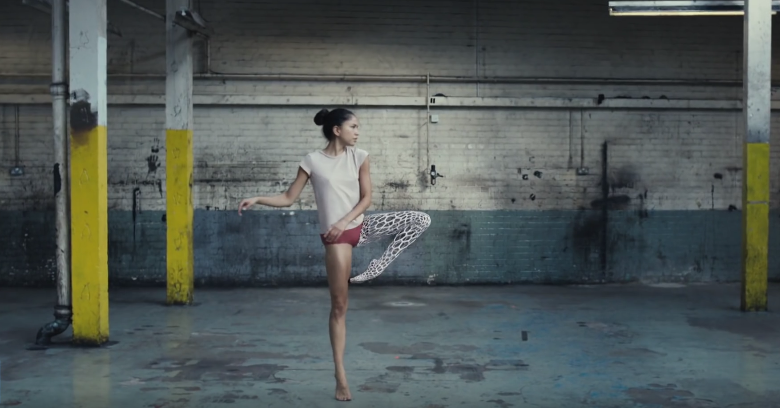 Are those leggings? Tights? A computer glitch?!?
The dancer, Sonoya Mizuno (who graduated from the Royal Ballet School and has appeared in tons of dance-themed commercials and campaigns), sails around the concrete floor, effortlessly executing McGregor's moves, when about 40 seconds in, our collective minds were blown here at DS. Watch the video below to find out why!
Dance News