These days, it seems like every wedding aspires to viral greatness. The "I dos" basically don't count unless the happy couple has assigned their big day an official hashtag; the best presents guests can give are perfectly lit Instagram photos.
But the quickest way for a wedding to break the internet is with a ridiculous bridal party dance video. And nobody understands the power of dance (and virality) better than the members of Shaping Sound.
Recently, resident Shaping Sound heartthrob Teddy Forance married love Victoria Rivera (sorry, ladies). Naturally, his groomsmen included a bunch of grade-A dancers. And naturally, Forance performed a pretty amazing dance for his wife—set to the MJ/JT hit "Love Never Felt So Good"—backed by those fine gentlemen.
The choreography, by Forance and Misha Gabriel, is fantastic. So is the cameo by what appears to be the same veil Travis Wall wore at tWitchison's wedding last year. And the ending is literally pyrotechnical—there are fireworks on the dance floor.
It is, quite possibly, the Greatest Wedding Dance of Our Times. Bravo, good sirs!
We love wedding dances here at DS. It's not that we're hopeless romantics—we're just...romantic. We love amazing mother-son duos and we applaud high-concept choreography.
If you're anything like us, may we suggest that you watch this extremely adorable video featuring a groom and his groomsmen? Yes, there are thousands of YouTube videos showing proposal flash-mobs and wedding dances worthy of an MTV award—each more tightly choreographed and elaborate than the last. But what this one lacks in flash it makes up for in heart. I mean, just LOOK at the way he's staring into her eyes the whole time!
Props to the groomsmen for keeping up with the very enthusiastic groom. Some of them were clearly more comfortable with the choreography than others, but hey, they look like they're having a great time. Here's to many more years of silly dances for this cute new couple.
It's time to make a case for the forgotten dance of wedding dances: the mother-son dance.
Sure, we get butterflies when we watch a bride and groom share the dance floor for the first time (especially when they put their own, unique spin on it). And we tear up as much as anyone during the father-daughter dance. (Remember that daddy-daughter tap dance? So cute!)
But what about the mother of the groom? Doesn't she deserve a chance to shine?
Yes, yes she does. And mother-son duo Kathy and Blake Bunker show the world how it's done with their newly viral video.
Kathy Bunker is the owner of a dance studio, so it's no surprise she knew how to put together a routine that wowed the crowd. The two dance to hits like The Jackson 5's "I Want You Back," M.C. Hammer's "U Can't Touch This" and LMFAO's "Party Rock Anthem." And let's just say, when M.C. Hammer tells them to break it down, they BREAK IT DOWN. Oh, and there's shufflin', naturally.
See for yourself! (And listen out for the voice saying "Whoa!" at the end. It's Aaron Turner from "So You Think You Can Dance" Season 10!)
Jun. 13, 2013 07:00AM EST
Why do I love June? Because June is high wedding season, and weddings are THE BEST. Few things top a big, happy party where everyone is expected to break it down on the dance floor.
Few things, that is, except a killer first dance at said party by a bride and groom as awesome as Dominique Morisseau and Jimmy Keys, who crushed it at their wedding last weekend.
The talented pair start out slowly, with a little soft-shoeing—but that quickly escalates into a full recreation of the final scene from Dirty Dancing (including a surprise take on that famous lift!), a few old-school swing moves to "In the Mood," some serious running-man action to Heavy D & The Boyz's "Somebody for Me," and a bit of spicy samba to cap things off. The crowd is waaaay into it, and the bridal duo seem like they're having, ahem, the time of their lives.
Enjoy!
May. 10, 2012 12:07PM EST
Ah, the first dance: that sweet but awkward wedding ritual involving a lot of swaying back and forth self-consciously in a way that might sort of be related to the beat.
Unless, that is, you're Ryan and Frankie van Horn, who kicked off their wedding reception with this choreographed swing routine to Benny Goodman's "Sing Sing Sing":
That is the result of some serious time and love and sweat right there!
There've been a rash of great wedding dance videos recently, from the ironically funny Justin Bieber groomsmen to the truly impressive World Wedding Dance 2012 montage—and then there is, of course, the video that started it all (and its spoof on "The Office"...and its royal wedding spoof). But I think Ryan and Frankie are my favorite. They're not doing this to make people laugh, to become internet famous, to show off. They're just two people who love to dance, and who wanted to share that on a day celebrating how much they love each other. Awesome.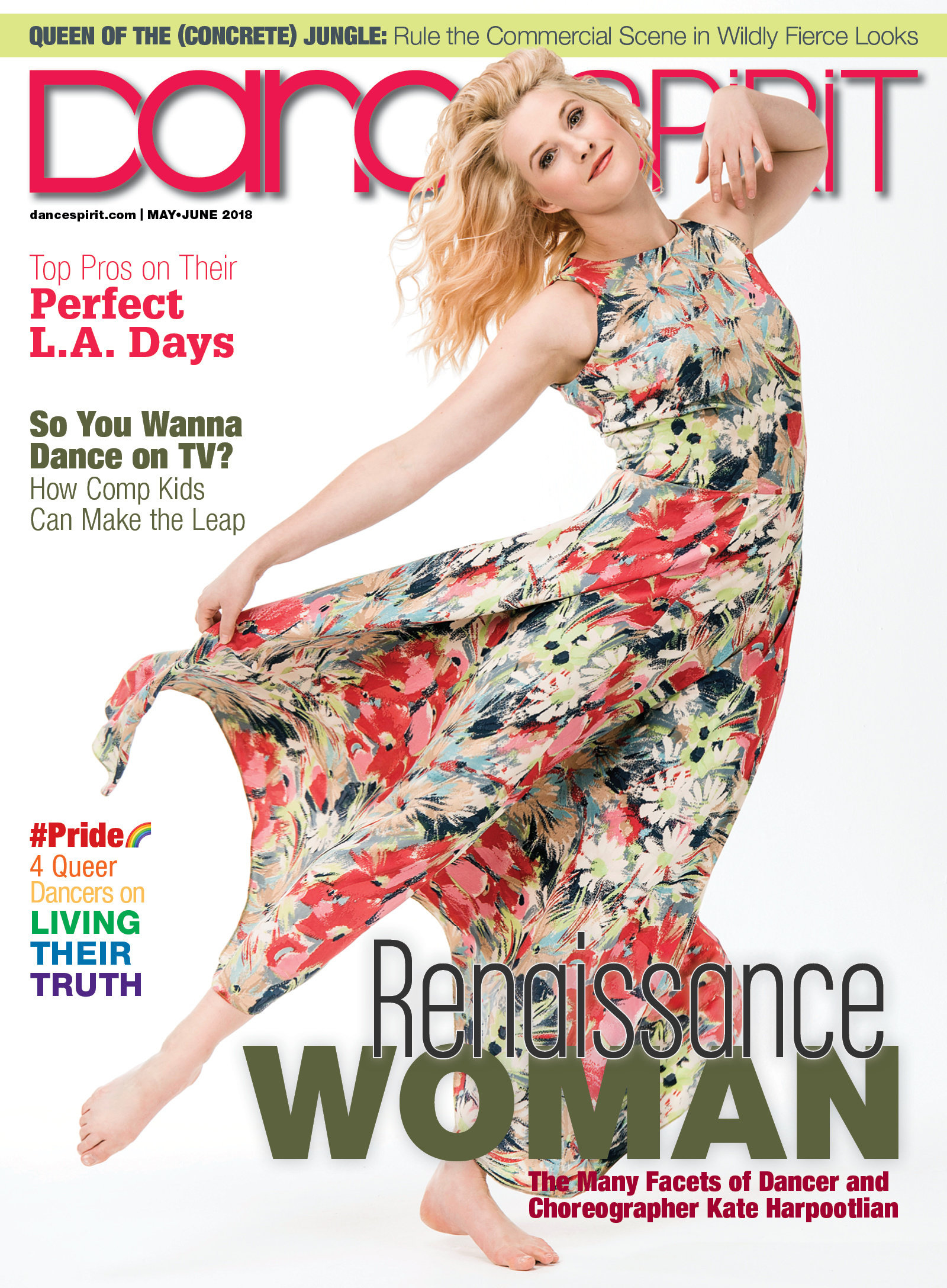 Get Dance Spirit in your inbox