So. This we know: Misty Copeland married her long-time partner Olu Evans in a private ceremony in Laguna Beach, CA. Since we have basically zero details, and we're all just waiting around for the first photos to surface, I thought I'd pass the time imagining what Copeland's dress might look like.
Copeland chose to wear a gown by Israeli designer Inbal Dror (who has also dressed Queen Bey). She has killer red-carpet style so our best guess, based on some of her past looks, is that Copeland wore something glamorous and form-fitting, with interesting details.
Observe:
A photo posted by Misty Copeland (@mistyonpointe) on
So it's not  unfathomable that her dress looks something like this:
But that's pure speculation and wishful thinking, friends. We'll have to wait and see!
Remember when Richmond Ballet's Valerie Tellmann appeared on an episode of TLC's "Say Yest to the Dress"? (You can watch the full ep here.) Well, now a new video from the ballerina bride's wedding is circulating the interwebs—and it's adorable. Almost as adorable as the couple's engagement photos...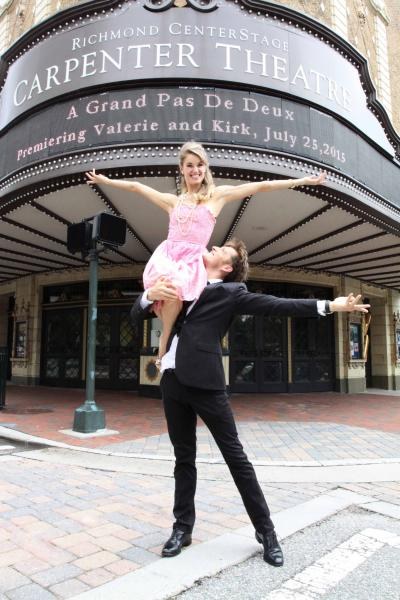 Tellmann and Kirk Henning pose outside of their wedding reception venue: onstage at Richmond's CenterStage #DREAMWEDDING (photo by the couple's friend Alicia, via their wedding website)
But back to the video:
Groom (and former Richmond Ballet dancer) Kirk Henning choreographed an almost 7-minute routine for the groomsmen. From Bruno Mars' "Uptown Funk" to Britney Spears' "Drive Me Crazy" to Kenny Loggins' "Danger Zone," the number keeps going...and going...and going. It's a lot of choreo for the four non-dancer groomsmen, especially since they learned it all through an emailed video tutorial from the groom. (It's also roughly double the length of the Shaping Sound groomsmen routine at Teddy Forance's wedding last December—and those guys are pros!)
In the end, though, the groomsmen totally pulled off the surprise. I dare you to not tear up when Tellmann-Henning rushes over to her groom and Walk the Moon's "Shut Up and Dance" starts playing. #allofthefeels
I admit it: I'm a sucker for dance-tastic marriage proposals. And it turns out, the internet is, too. It's rare that a month goes by before a boyfriend interrupts his significant other's non-dancey day to bring on a flash mob rocking out to Bruno Mars' "Marry You."
But the latest proposal-gone-viral is actually the opposite. Ariana, a dancer on the Chicago Bulls' dance team, the Luvabulls, is mid-routine when her bf interrupts to pop the question. Of course, her fellow dance-teammates are totally in on the plan, and start doing choreography she's never learned.
The look on her face as she desperately tries to figure out what to do is priceless. (Ten points for not stopping when the music changes!) And when her man pops out of an inflatable Benny the Bull costume...I just can't handle the cuteness.
Happy Friday!
Today's the day: "So You Think You Can Dance" All-Stars Stephen "tWitch" Boss and Allison Holker are getting married! And in honor of their wedding, we are reliving their love story (aka bingeing on YouTube videos, articles, pictures and all things tWitch and Allison).
There's the moment tWitch proposed to Allison through dance (warning: it's basically impossible to get through this clip with dry eyes)...
...or that time Allison talked wedding plans (they're getting married in Nigel Lythgoe's vineyard--how cute is that?!)...
...and that time Dance Spirit got the scoop on their love story.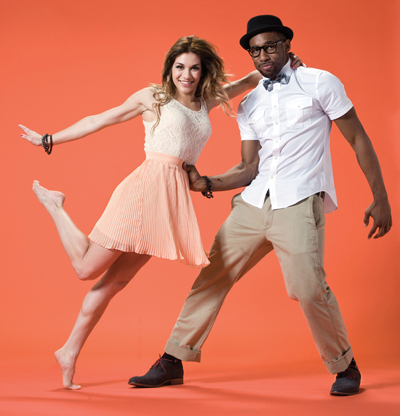 (Joe Toreno)
Makes you believe in true love, doesn't it? Anyway, Dance Spirit would like to wish tWitch and Allison a very happy wedding day and an even happier life with their new family. We love you guys!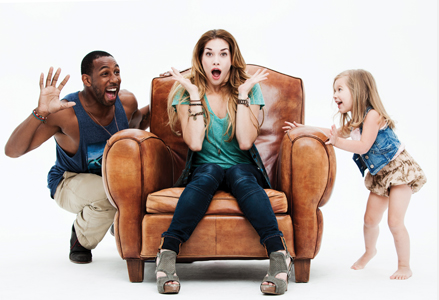 Allison, tWitch and Weslie (Allison's daughter) make the cutest family! (Lee Cherry)
Last year, flash mob marriage proposals were all the rage. Honestly, if you were proposed to last year and didn't get a flash mob, you should feel a little left out—or like you chose the wrong guy. I kid, I kid. But there were some pretty great ones. We even included the get-all-your-friends-to-dance-in-unison-before-popping-the-question trend in our list of the "Top 12 Dance Moments of 2012."
So when I saw another flash mob proposal video going viral this week, I was hesitant to click play. Boy, am I glad I did. This one may just be the cutest yet. Smack in the middle of the Home Depot lumber aisle, there was great choreography, there were grandparents showing their moves, there were cute kids doing cartwheels and, most importantly, there was an adorable couple who looked oh-so-happy together. And, yes, I may have teared up a little. Check it out:
Future husband, I'd like a flash mob proposal, please.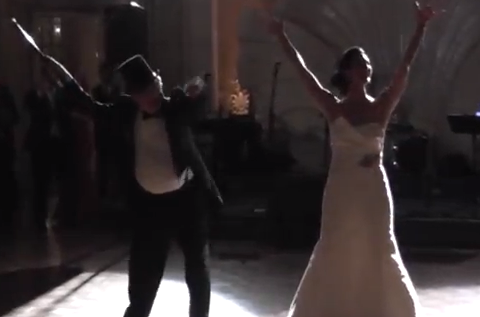 When I got married almost four years ago, the wedding dance craze had yet to take off. I'd heard of a few bridal parties grooving down the aisle, but I wasn't really into it. Then, about a year later, videos of brides, wedding guests, groomsmen and more started popping up all over the web.
We saw Lin-Manuel Miranda create an elaborate surprise musical for his new wife, and a bride and groom's swing dancing first dance. And let's not forget all of the adorable dance-y proposals!
But I think I've found my favorite: A Broadway-loving bride and her father who decided to perform a (seriously awesome!) daddy-daughter tap dance to Gene Kelly's "Broadway Melody" at her reception. The dance is sweet and funny and pretty dang technical.  I love it so much it makes me want to cry. I wish I would've thought to add a little something special to my dance with my dad. There's always the family Christmas party, right?
Watch their performance here:
Would you have a choreographed performance at your wedding reception? Tell us in the comments below!
Proposal flash mobs are so last year… The coolest new wedding trend is clearly dancing through your honeymoon. No, Larry and Abbey Plawecki are not trained dancers, but that didn't stop these newlyweds from busting a move all across Europe, creating a fun and hilarious video montage for their families. And they weren't messing around. The number of countries they visited in 18 days (6!) was almost as impressive as the number of dance styles they pulled off. Here are a few of my favorites:
"The Lawnmower" in Monterosso, Italy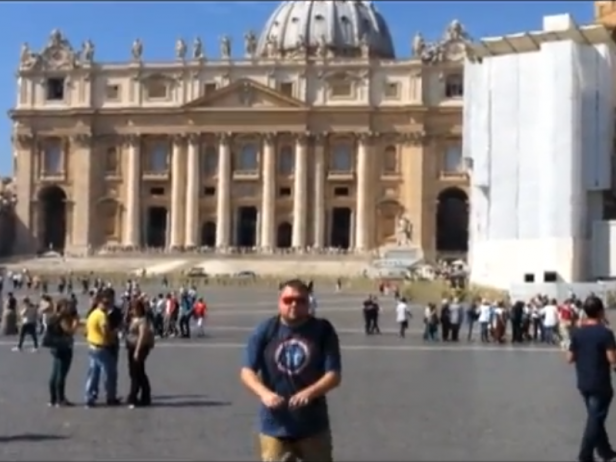 "Thriller" in Pisa, Italy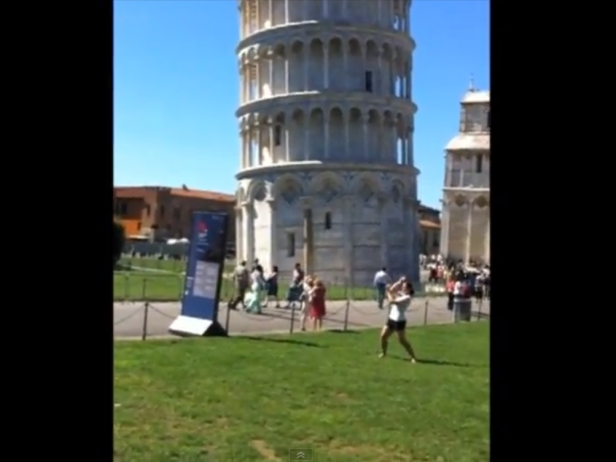 "The Macarena" in Paris, France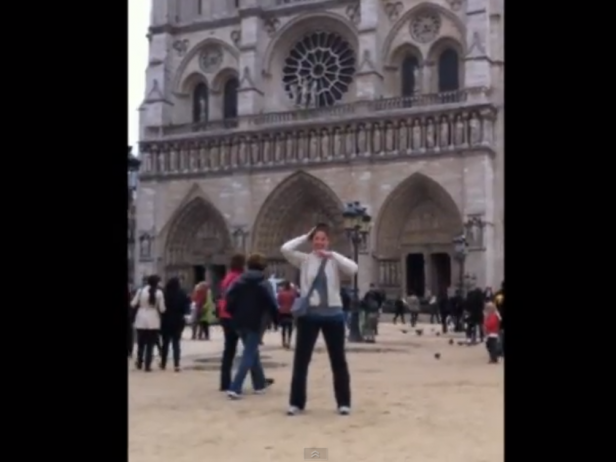 Ballet in London, England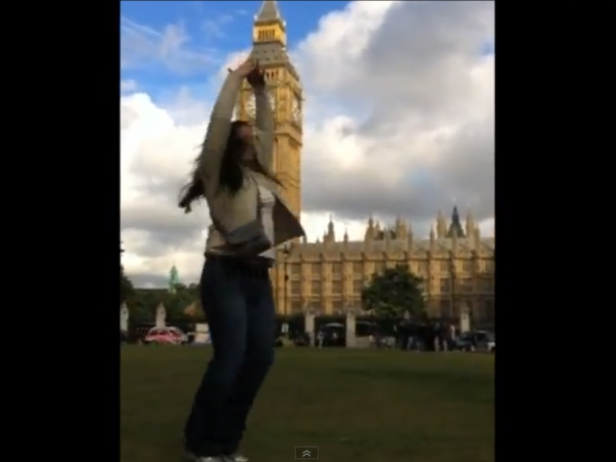 "Call Me Maybe" in The Netherlands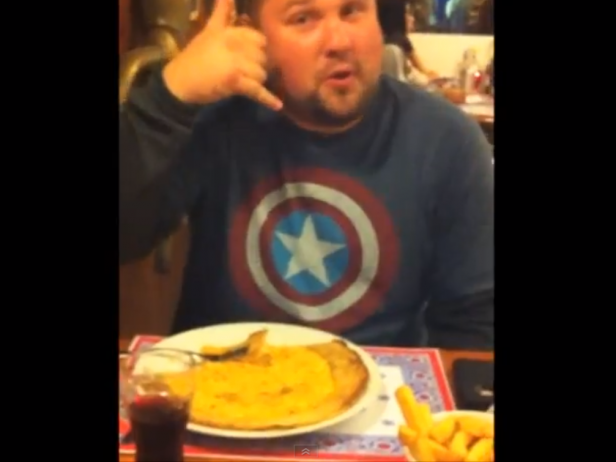 "Superman" in Munich, Germany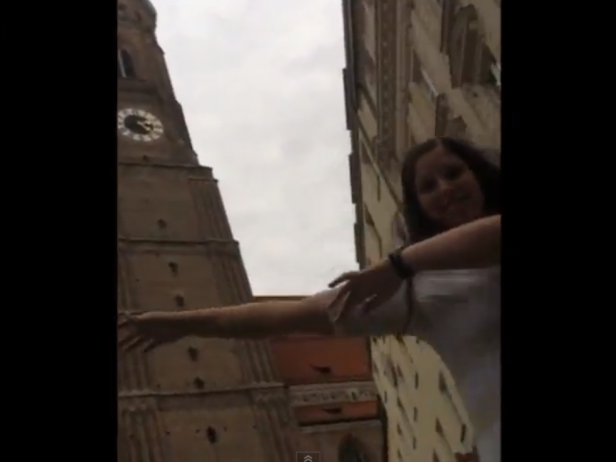 "The Running Man" in Dublin, Ireland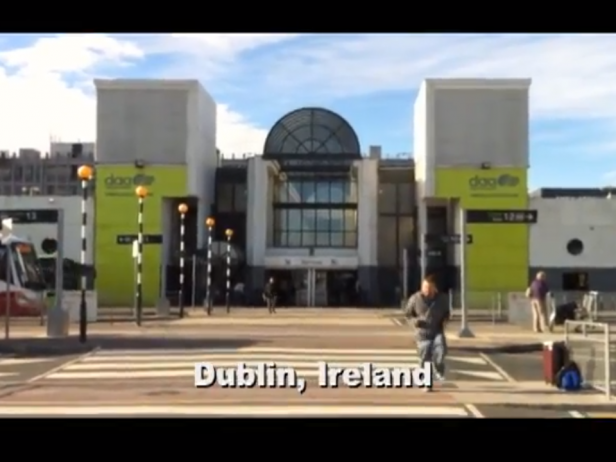 After watching their honeymoon antics, I just really want to be friends with these people. Check out the full video here, and get ready to laugh and dance along: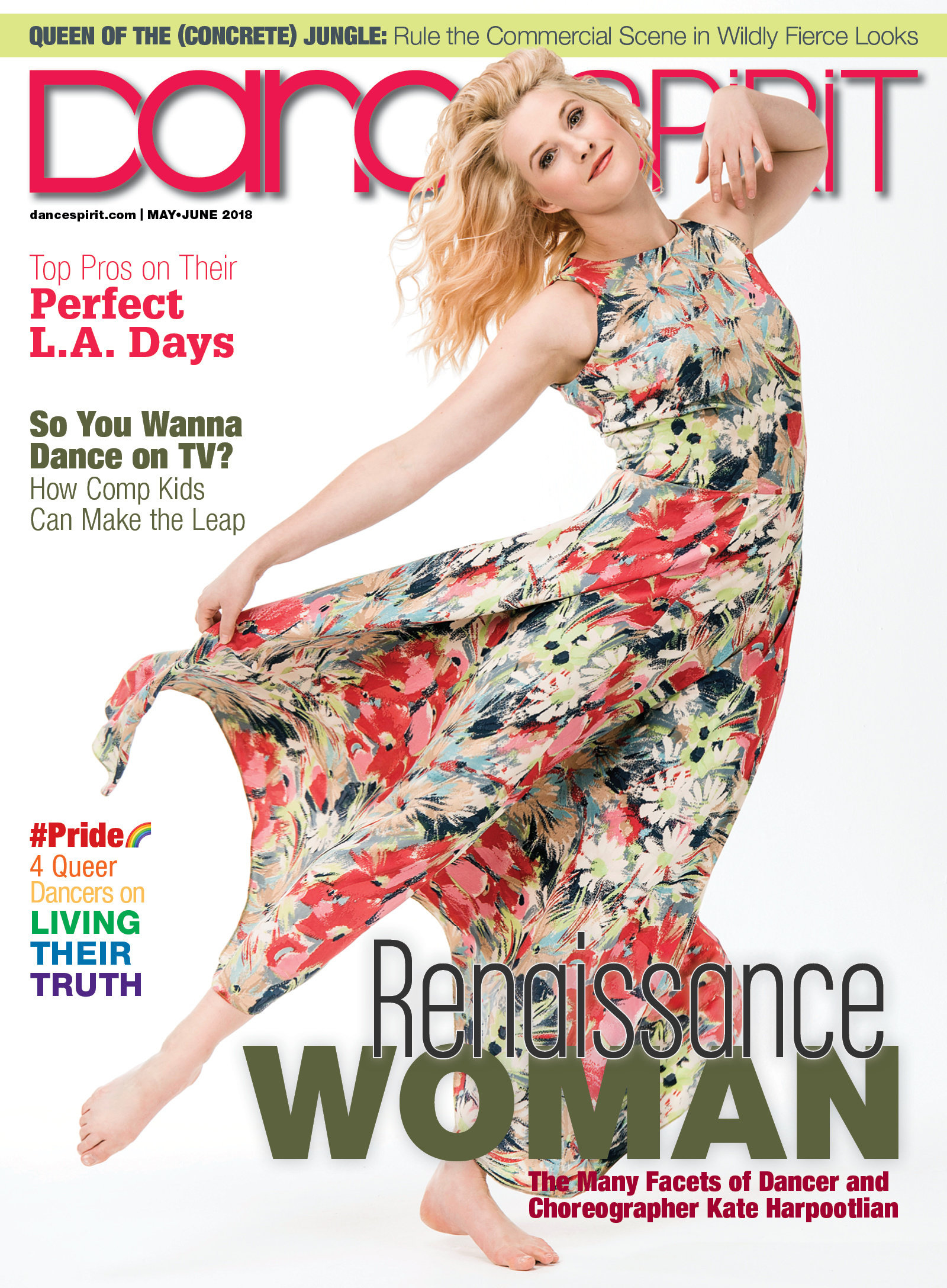 Get Dance Spirit in your inbox