Moreno winning everything (Giphy)
Rita. Moreno. Is. A. Legend.
As if we weren't already deeply in love with this rainbow unicorn of a human being—a dance and film icon probably best known for her epic, Oscar-winning performance as Anita in the film version of West Side Story—her appearance at last night's Academy Awards made us fall even harder.
Why? Oh, let us count the ways.
Keep reading...
Show less
Photo by Lee Gumbs, courtesy Ryan Steele
Ryan Steele has become a Broadway mainstay, thanks to his powerful technique and commanding stage presence. He's been a part of the original casts of hit shows, including Newsies and Matilda, played a Lost Boy in Peter Pan Live!, and performed in the first national tour of An American in Paris. A Walled Lake, MI, native, Steele started dancing at Dance Dynamics Performing Arts Center at 6. He began studying ballet seriously at 11, and was about to sign with Ballet Austin when he was offered a role in the 2009 revival of West Side Story on Broadway. This spring, you can catch him dancing in the Great White Way revival of Carousel. —Courtney Bowers
Keep reading...
Show less
Tonight at 8 pm, Symphony Space will host Impressions IV—an evening celebrating all-things-dance. Performers include Taeler Cyrus (After Midnight), Jess LeProtto (Newsies), Michael Rosen (West Side Story), Amelia Lowe ("So You Think You Can Dance"), Phoenix Project Dance and ICONic Dance Crew ("America's Best Dance Crew"), to name a few.
Oh, and did we mention that the magnificent Chaz Buzan—assistant to Mia Michaels and DS January 2013 cover star—will perform solos throughout the evening?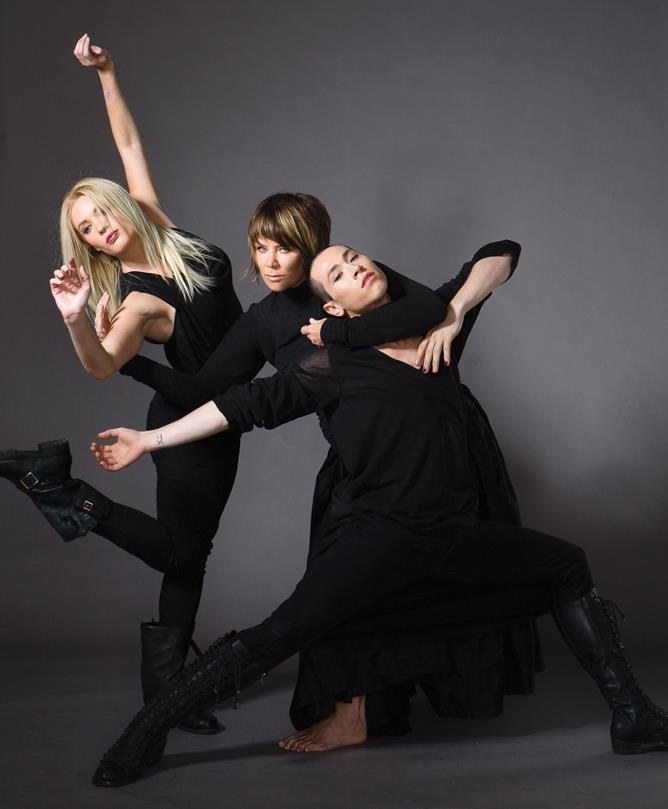 Chaz Buzan (right), with Mia Michaels and fellow assistant Ryan Ramirez on the set of the DS January 2013 cover shoot (Photo by Joe Toreno)
If you've never seen Buzan perform, tonight's your chance to find out why Mia Michaels affectionately calls him a "freak of nature." (If you have seen him perform, then we don't really have to convince you...do we?)
Impressions IV is tonight at 8 pm at the Peter Jay Sharp Theatre at Symphony Space. Click here for more info and to buy your tickets. Portions of ticket proceeds benefit St. Jude's Children's Hospital.
And to tide you over in the meantime, here's a video of Chaz Buzan performing "My Heart," choreographed by TOKYO, at the KARtv Awards in Las Vegas:
What do you do after you win "So You Think You Can Dance" and become super famous?
You go on to star in a dance movie, of course.
Plenty of our favorite "SYTYCD" vets (and former DS cover stars) have taken to the big screen—Kathryn McCormick and tWitch had starring roles in Step Up Revolution, and the dance casts in Step Up 3D, Footloose and Fame were packed with familiar faces.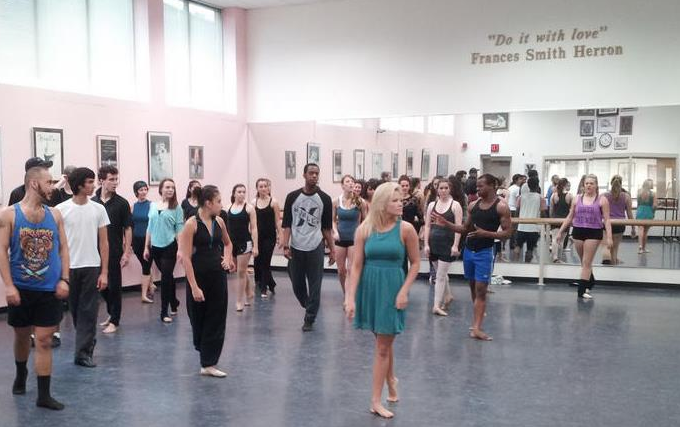 Now, three more "SYTYCD" alums, including two former winners, are graduating from the small screens to the silver ones: Russell Ferguson (Season 6 winner), Chehon Wespi-Tschopp (Season 9 winner) and Witney Carson are all set to star in the upcoming East Side Story film, produced by David Winters. Plus, Brandon Bryant (Season 5) choreographed for the movie.
A bit of background: David Winters knows his stuff. He was in the original West Side Story production on Broadway and now he's making this film to show off an "all-star dance cast." The plot is based off Shakespeare's Romeo & Juliet, and it looks like the movie will be part Dirty Dancing, part High School Musical, part West Side Story and part who-cares-these-dancers-are-awesome.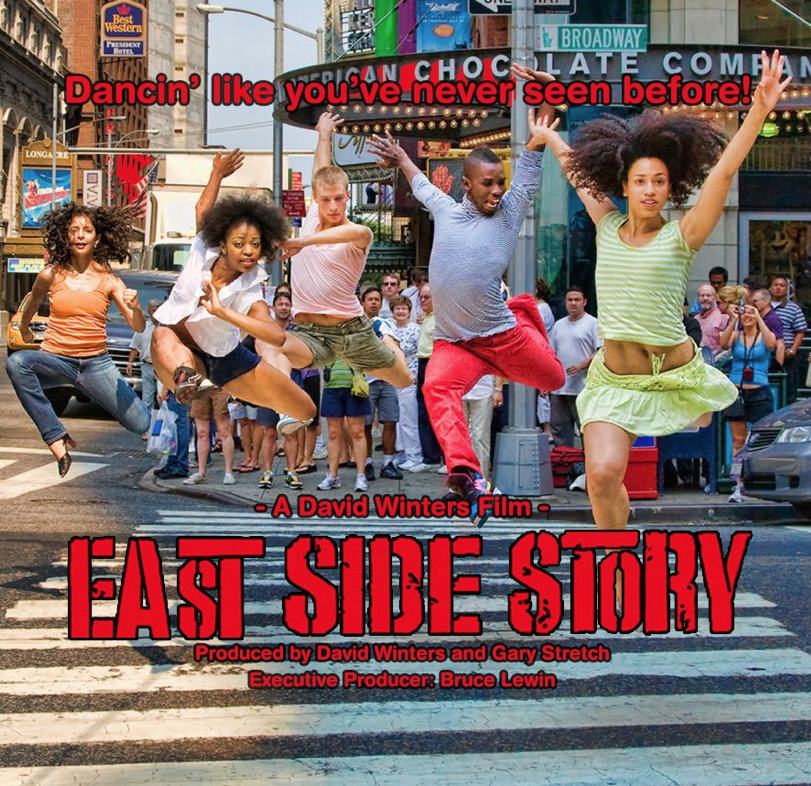 The film is still in its infant stages and some casting is still being done as scenes are filmed. (We suggest following the film's Facebook page—casting announcements are posted regularly—and checking out the East Side Story website.)
Here's a local news clip about the film featuring our December 2012 cover boy, Chehon!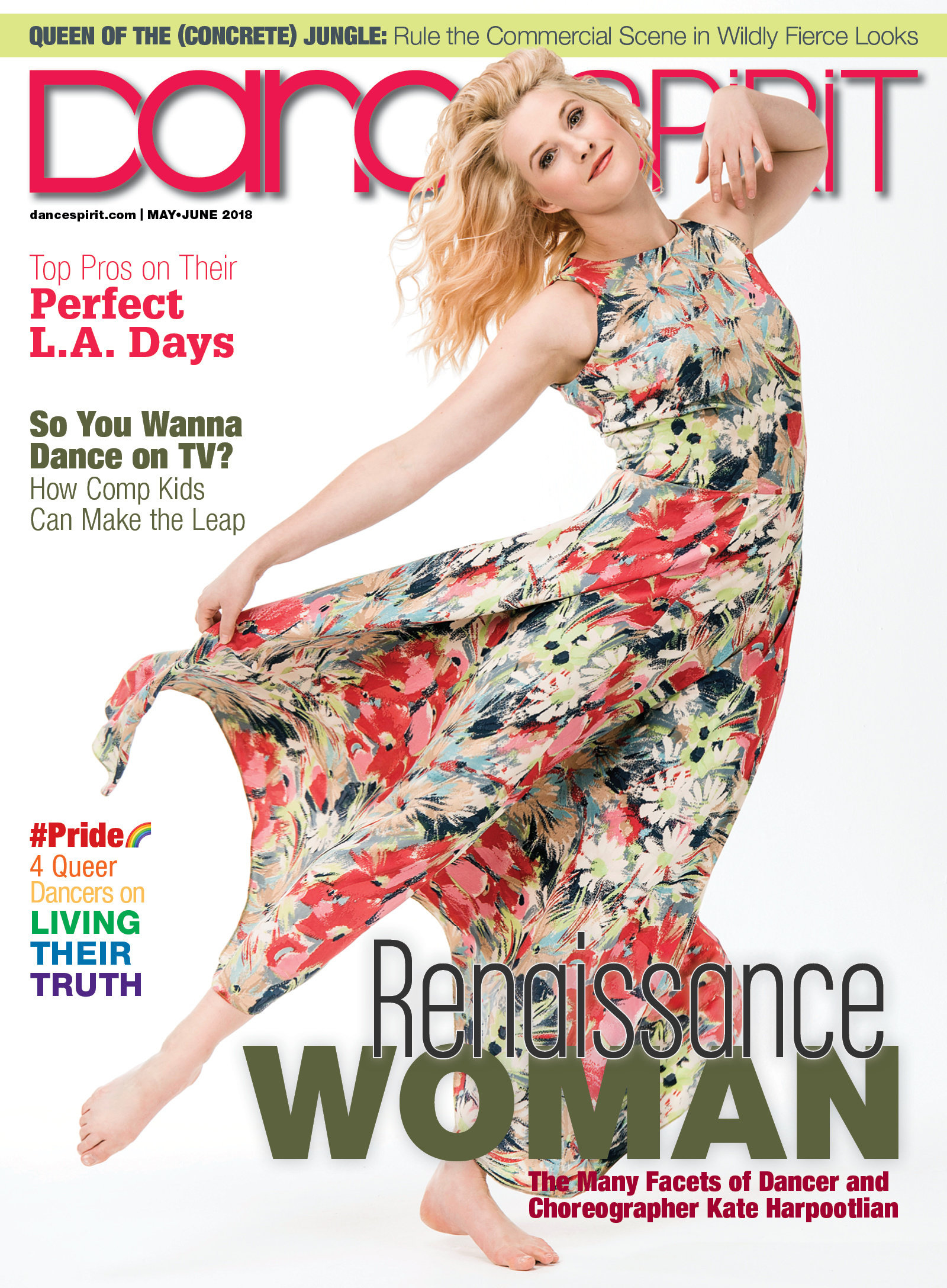 Get Dance Spirit in your inbox