Hello, friends! Are you having a bit of a rough Monday? Let 106-year-old Virginia McLaurin fix that for you.
Correction: 106-year old dancing queen Virginia McLaurin.
Actually, no—that still doesn't convey the fabulousness of this grand lady. Let's go with: 106-year-old PRESIDENTIAL DANCE PARTNER and TOTAL ROCKSTAR Virginia McLaurin.
Over the weekend, the impossibly cool centenarian—she was born in 1909!—came to the White House for a meet-and-greet with Barack and Michelle Obama, arranged as part of Black History Month celebrations. While the Obamas are pretty impressive dancers themselves, they could hardly keep pace with McLaurin, who turned the visit—a longtime dream of hers—into a bona fide dance party.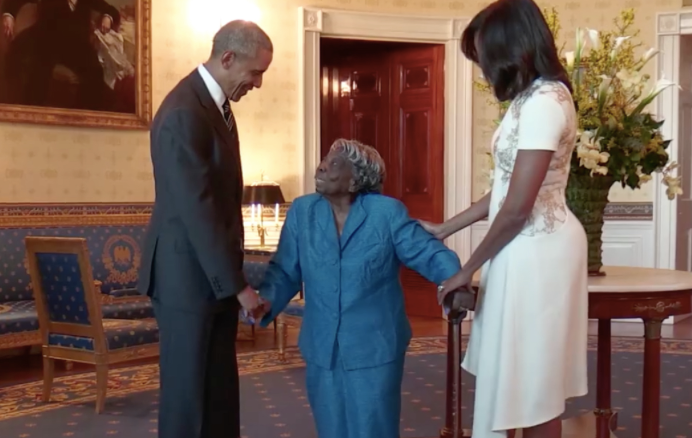 #GOALSGOALSGOALS (via Facebook/The White House)
"What's the secret to still dancing at 106?" the President asked McLaurin. Her answer: "Just keep movin'!"
Amen.
It's the best, happiest, wonderfulest thing you'll see all week. Case of the Mondays: CLOSED.
I love that Michelle Obama is getting kids across the country off the couch with her "Let's Move!" campaign.  From supporting a redesign of the food pyramid to encouraging families to get active together, she's making a serious difference in the way Americans think about health. And she's a big fan of dance, too! Back in September, she kicked off the White House Dance Series by bringing young dance students from across the country to her home for a one-of-a-kind dance show and lessons from the stars of Alvin Ailey American Dance Theatre, Paul Taylor Dance Company, Billy Elliot the Musical, The Washington Ballet, Super Cr3w and New York City Ballet. (Check out a video here.)
But on Saturday, the First Lady Showed off her own dance skills, and it was awesome! At the ESPN Wide World of Sports Complex at Walt Disney World, she talked to kids and their parents about the importance of healthy living, and made friends with a few Disney stars: Debby Ryan, Roshon Fegan, Doc Shaw and Kelsey Chow. They all joined together to do The Platypus Walk dance with Perry the Platypus from Phineas and Ferb. Simple as these moves may be, there's no question that our first lady's got rhythm!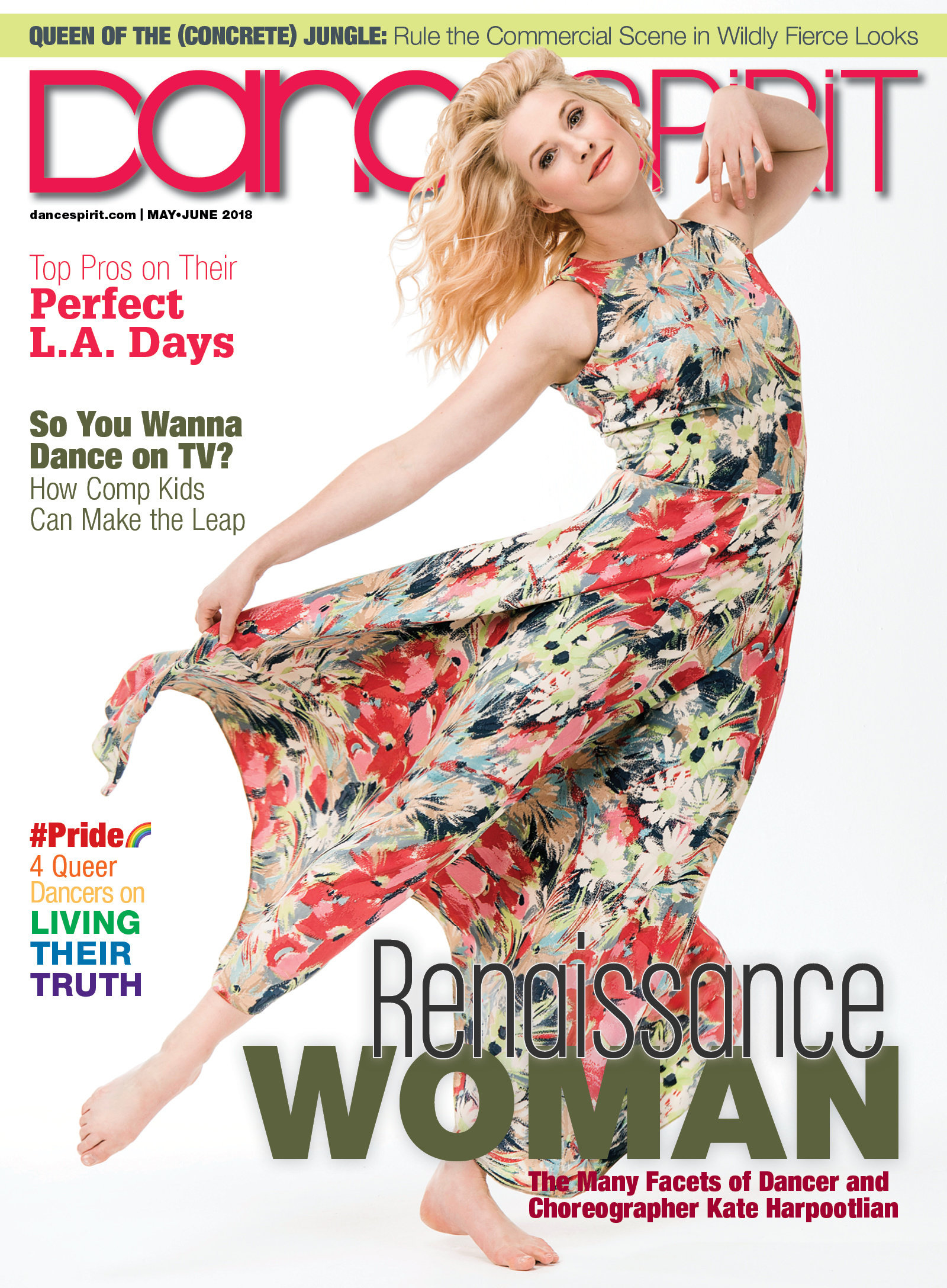 Get Dance Spirit in your inbox