GET IT, ADAM. (Kelsey McNeal/ABC)
Excuse us for a sec—we're still recovering from extreme whiplash.
Approximately five minutes after we watched the 10 couples of "Dancing with the Stars: Athletes" perform for the first time, we were forced to say goodbye to two of those dynamic duos. During the premiere.
Such are the perils of this accelerated, 4-week season of "DWTS." But on the plus side, Olympic figure skaters make darn good ballroom dancers—on the sliding reality-TV scale, at least—and since no fewer than three of them took to the ballroom floor last night, we were treated to a highly entertaining show.
Keep reading...
Show less
Oct. 10, 2017 12:24PM EST
Drew Scott and Emma Slater (Screenshot via YouTube)
Not to pull a Captain Obvious or anything, but the "Most Memorable Year" episode of "Dancing with the Stars" is always, um, super-memorable. Each celeb performs in a number that recalls (often painful or extremely difficult) personal memories, and the result is an emotional doozy. Celebs are crying, pro partners are crying, I'm not crying, YOU'RE CRYING!
Keep reading...
Show less
Last night's "Dancing with the Stars" was jam-packed with memorable moments: Three pairs earned perfect scores, Alexa PenaVega performed with a live snake and Hayes Grier embraced his inner John Travolta.
Famous Dances Night opened with a high-energy performance to "I Wanna Dance With Somebody" by Whitney Houston, which included nods to Flashdance (yes, water and all), Beyoncé's "Single Ladies," MC Hammer's "U Can't Touch This," Chicago and more.
Andy Grammer and Allison Holker took us back (way back) to the 1950s with their take on "Good Morning" from Singin' in the Rain. Holker choreographed the power duo's jazz piece, which had them dancing on stairs, a countertop and, yes, Couches. Straight 10s across the board.
Bindi Irwin and Derek Hough had the time of their lives recreating the iconic final routine from Dirty Dancing. The couple even worked with the original Baby, Jennifer Grey, to master The Lift and the passionate rumba steps. Irwin and Hough also received a perfect 10 from each judge.
Carlos PenaVega and Witney Carson turned up the HEAT with their oh-so-sexy rumba routine to "Pony" by Ginuwine, à la Magic Mike. Channeling Channing Tatum, PenaVega overcame his discomfort and owned the steps (that shirt tear, though!). The duo scored 38/40 and received A LOT of gratitude from all the ladies in the room.
Tamar Braxton and Valentin Chmerkovskiy SLAYED their jazz routine to Janet Jackson's "Rhythm Nation," scoring 40/40. Braxton didn't miss a beat, despite losing rehearsal time because she was sick.
At the end of the night, Paula Deen and Louis van Amstel were sent home. What did you think? Were you ready to dance along on your couch to "Good Morning," or try the Dirty Dancing lift in your living room? Let us know in the comments—and tune in next Monday for Halloween–themed routines.
Feb. 13, 2012 11:05AM EST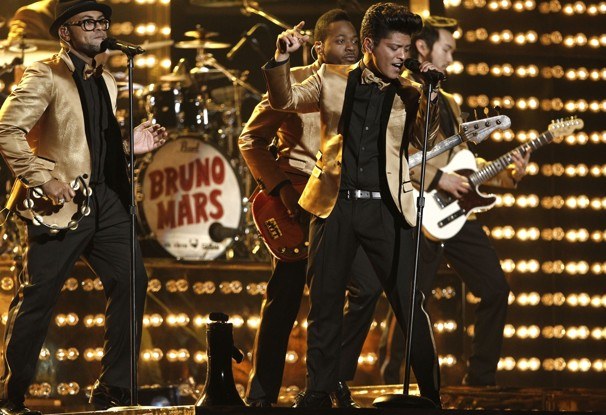 Last night's Grammys belonged to two people: Adele, who (rightfully) took home every award under the sun, and the late, great Whitney Houston. Both will always be known as singers of incredible power and purity. Like Houston, Adele has figured out that the best way to showcase a gorgeous voice is to pare everything else away. The video of Houston performing "I Will Always Love You" that played at the beginning of last night's awards showed her alone on a bare stage; Adele's performance later was similarly stripped-down (though not quite as austere as her heart-stopping rendition of "Someone Like You" at the VMAs last year). And when Jennifer Hudson paid tribute to Houston last night, she did it by herself in a single spotlight. Just a supremely talented woman and her microphone—there are few things more moving.
But I can't help myself: I've always watched the Grammys as a dance show. And this year's bittersweet Grammys didn't disappoint on that end. I fell head over heels for Rihanna's huge herd of dancers (seriously, how many people were on that stage? 50? It was AMAZING). Chris Brown tore it up, as usual, with a troupe of guys who glided and flipped all over his multi-level set. And whatever that Nicki Minaj number was—I'm not even going to try to figure that out—it did feature a group of Hollywood's finest dancers.
The performance I loved most, though, came from someone unexpected: Bruno Mars. Maybe I'm the last person in the world to know that Mars can MOVE. But his James Brown-inspired song-and-dance routine was pure joy. It came soon after host LL Cool J's somber prayer for Whitney Houston, and while segueing from that into an upbeat number could have been awkward, instead it felt just right. Houston wanted to dance with somebody; Mars danced, if not with her, for her.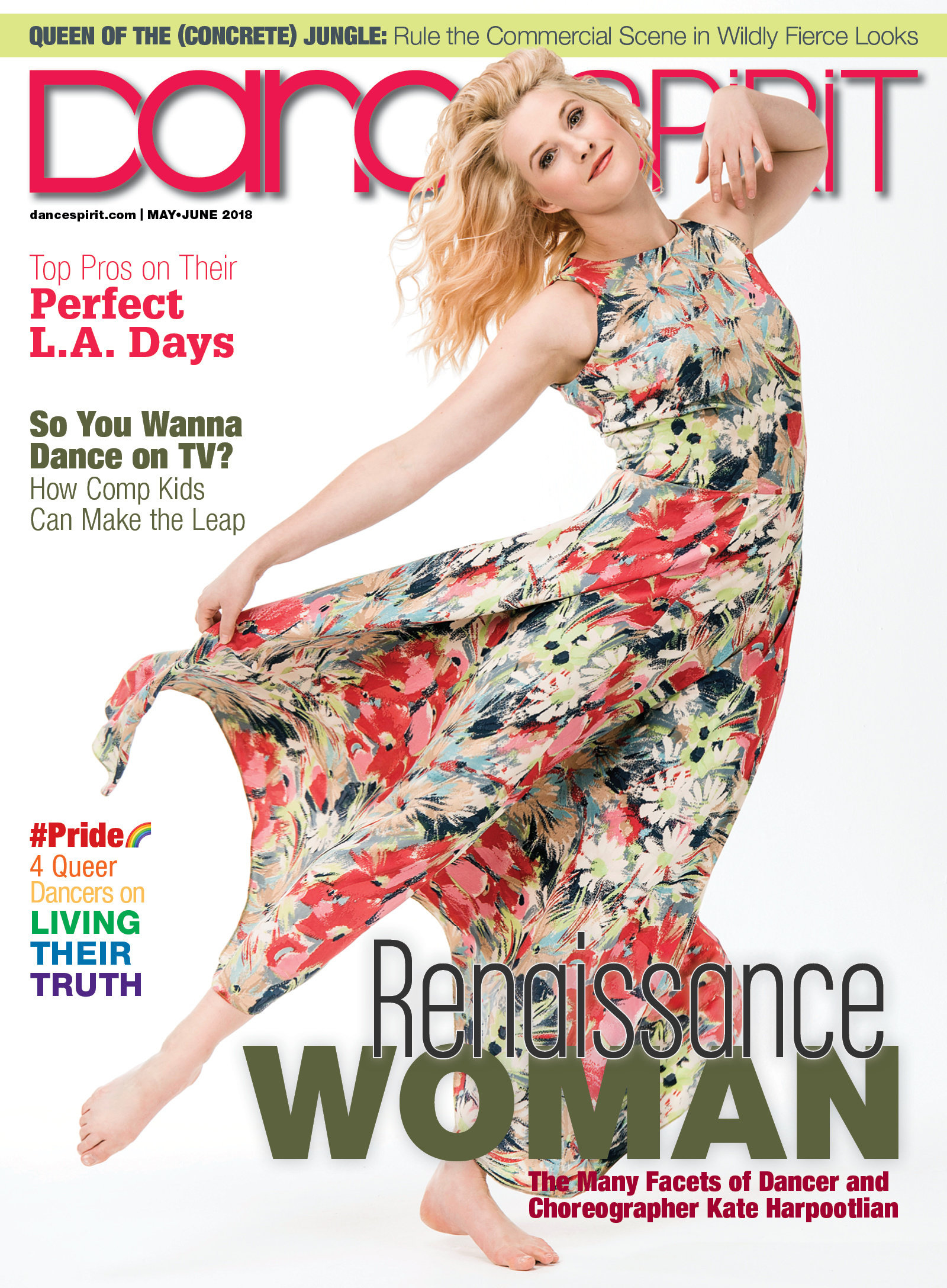 Get Dance Spirit in your inbox