The rest of the world is in full-tilt Turkey Day mode right now, but us dance people have been getting our Christmas on since Nutcracker rehearsals began back in September. So, look: If you can't bear to hear the "Party March" one more time, if you're Hot Chocolate-d and Marzipan-ed and Candy Cane-d out, if you're eager for it to be New Years already—I feel you. Nutcracker is a lot.
But here's the thing: There's no better way to fan the dying flames of your Nutcracker love than to watch a few amazing, world-class productions of The Nutcracker from the comfort of your couch. And that's why you should be getting excited about Ovation TV's "Battle of the Nutcrackers"—back for the ninth (!) time—which kicks off this Saturday, November 28.
Ovation will be airing four different Nuts this year, two of which are US premieres and one of which is possibly my favorite Nutcracker video of all time. That's right: The 1993 film of New York City Ballet in George Balanchine's The Nutcracker is on the list. I repeat: THE MACAULAY CULKIN NUTCRACKER IS ON THE LIST.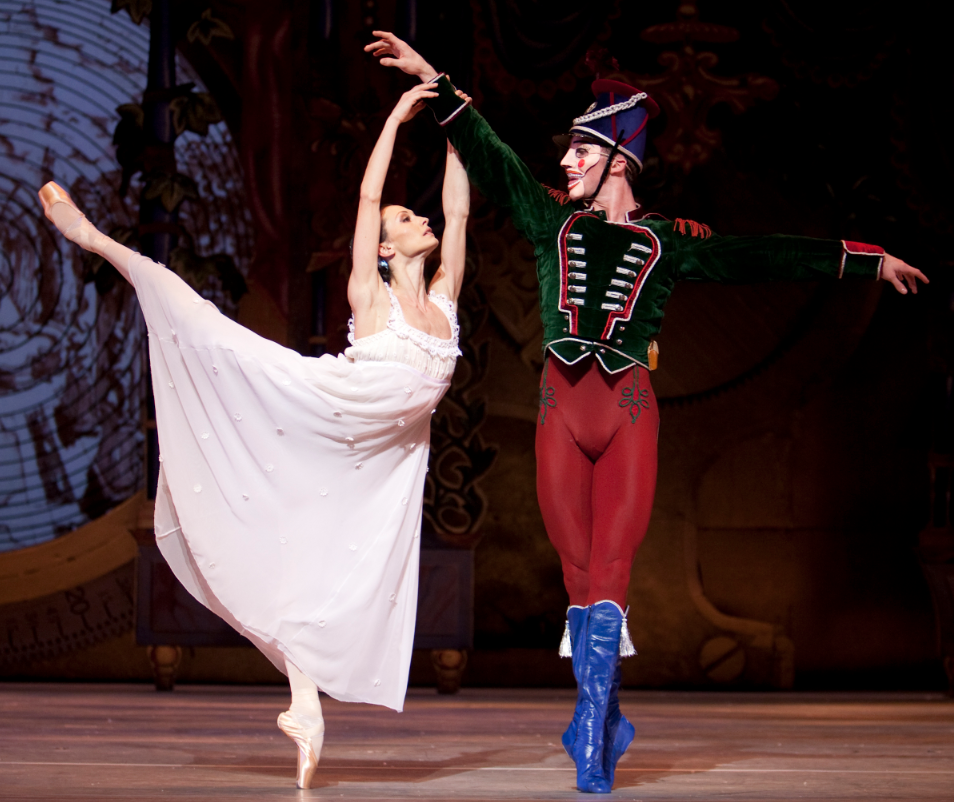 Not Macaulay Culkin, but sooooo pretty! This is Anna Tsygankova and James Stout in Dutch National Ballet's Nutcracker, making its US premiere during "Battle of the Nutcrackers." (photo Angela Sterling, courtesy Ovation)
Yes, there is an actual battle involved in this Nutcracker battle, and not just of the mouse-soldier variety: You can vote for your favorite Nut via Ovation's Facebook page, beginning November 28. The winner will be revealed and re-aired on December 21.
Check out this year's featured productions below, and visit ovationtv.com for a complete programming schedule.
The Nutcracker
(New York City Ballet)
Saturday, November 28 at 12:30 PM ET
Peter Tchaikovsky: The Nutcracker and the Mouse King
(Dutch National Ballet - US Premiere)
Saturday, December 5 at 12:30 PM ET
Tchaikovsky: The Nutcracker
(Wiener Staatsballett - US premiere)
Saturday, December 12 at 12:30 PM ET
The Nutcracker
(The Bonn Ballet)
Saturday, December 19 at 12:30 PM ET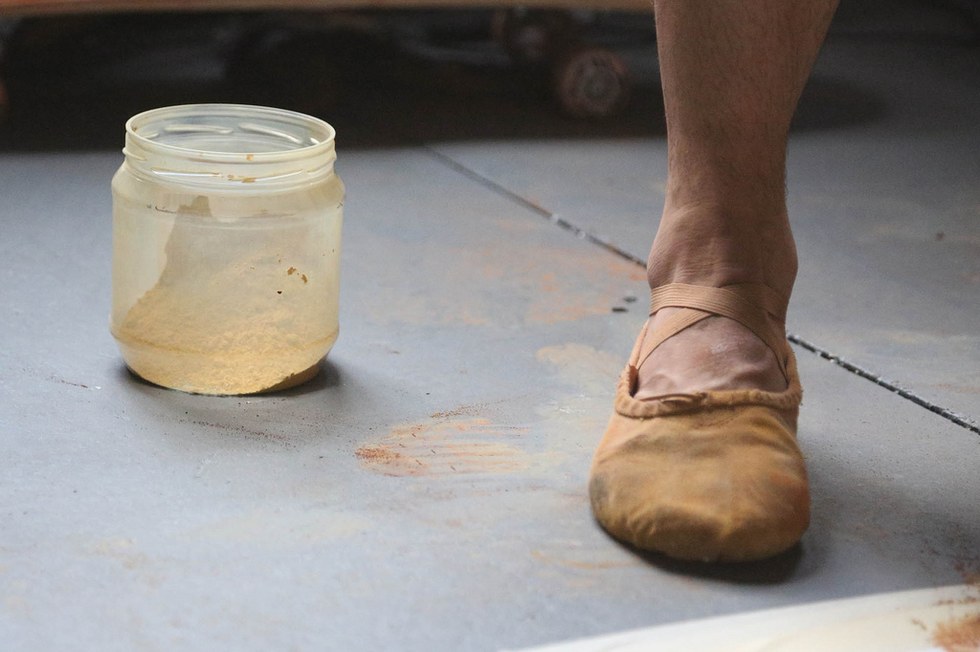 You've probably heard dance described as "poetry in motion" at least once. But who would have thought that dancers could literally create painting in motion? London-based visual artist Luis Casanova Sorolla has.
Since 2011, he's been hard at work on his "Signapura" ("pure signature") art project. Sorolla enlists dancers from the Wiener Staatsballett to have the bottoms of their feet painted and dance, dance, dance on a white paper-covered floor.
The results—both the actual paintings and videos of the virtuosos' live performances—are amazing. I mean, check out First Soloist Davide Dato's incredible strength as he scatters colored sand across the canvas:
But "Signapura" isn't just about making pretty pictures, on paper or throughout space. "It lets us see the beautiful lines and shapes our bodies can create, while not really worrying about the esthetic results during the process," Sorolla says.
High art that celebrates the joy of dancing? Count us in! You can watch videos of the Signapura creative process (read: gorgeous dancing that just happens to create stunning visual art) on Luis' website.
Warning: This video may hypnotize you.
I'll be honest, from the moment I started watching this video of Wiener Staatsballett first soloist Liudmila Konovalova, I was hooked. Like, I couldn't tear my eyes from the screen. Those feet! Those legs! That port de bras! Oh. My. Gosh. What is it about incredibly arch-y feet and strong, sinewy legs that make us swoon?
Watch the video and tell me what you think in the comments below!
Liudmila Konovalova from DelbeauFilm on Vimeo.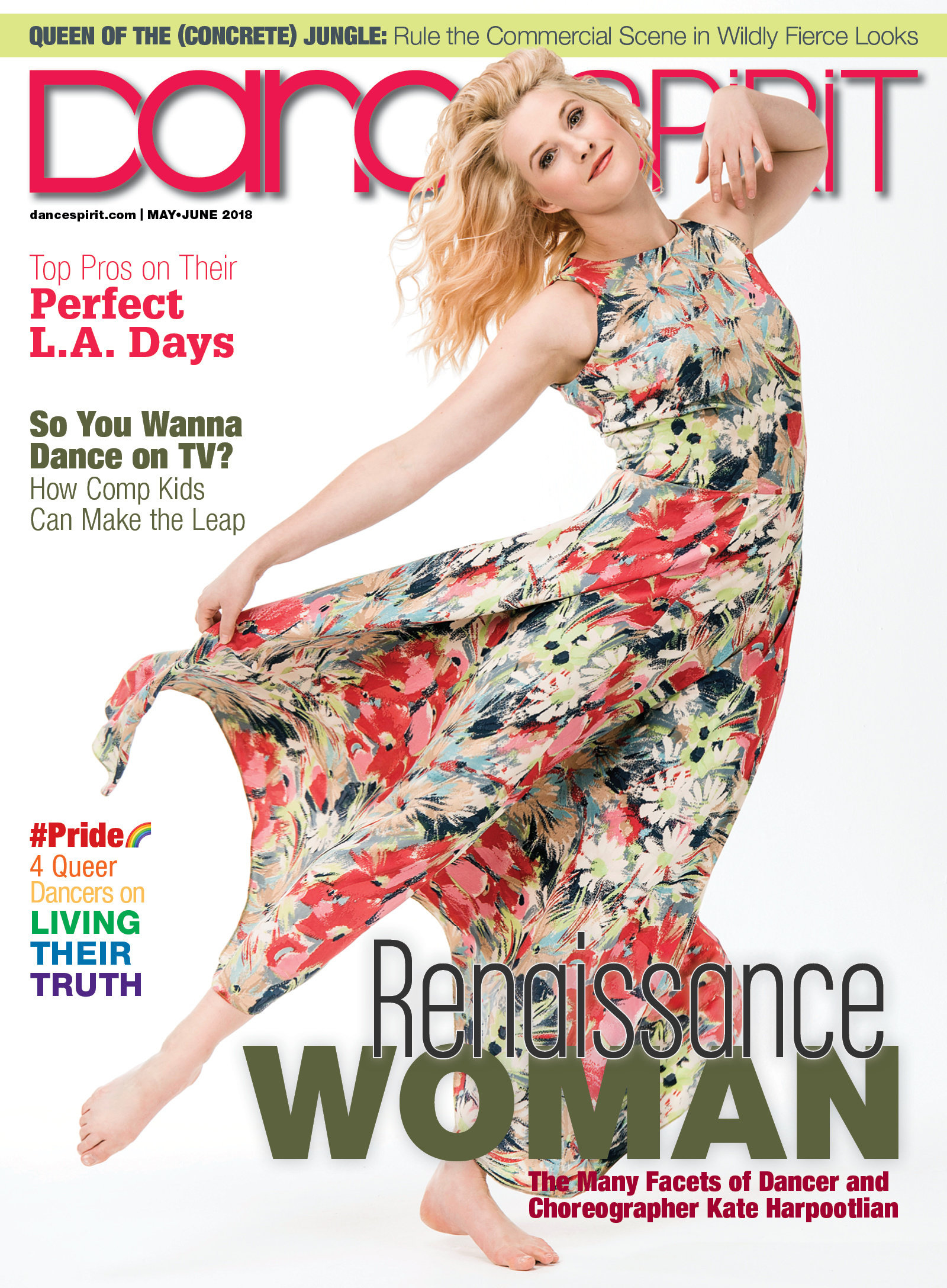 Get Dance Spirit in your inbox