Last night, the ghost, err, hologram of Michael Jackson appeared in Las Vegas, in a very dancey performance at the Billboard Music Awards. The computer-generated King of Pop sang "Slave to the Rhythm," from XSCAPE, and while he did moonwalk during the dance break, I think it may be safe to say that holograms don't have anything on real life movers. Yet.
While I'm all for this video with MJ throwbacks galore (in fact, I can't stop watching), it's going to take some more convincing—and more real life dancers—for me to get into something like this. (Although, I have to admit, the potential is pretty awesome.) Take a look below, and let me know what you think:
MJ & JT. 'Nuff said.
The official video for Justin Timberlake and Michael Jackson's "Love Never Felt So Good" just hit YouTube, and boy, oh boy, it's absolutely amazing. It's got all the elements to make it one of the best—ever. Cameos by our favorite dancers? Check. Throwbacks? Check. Kids rocking out? Check. Multiple people singing along into the camera? Check. Lots of dancing? OMG YES—CHECK!
So before we waste anymore time talking about it, just watch its epic-ness:
MJ's posthumous album, XSCAPE (featuring eight previously unreleased songs recorded from 1988–1999), is out today. Click here for more info.
Thursday night, NBC aired the first-ever iHeartRadio Music Awards. The star-studded L.A. event honored the best music on the radio this year. And while Rihanna was the big winner of the night—she won Artist of the Year, Song of the Year ("Stay"), Hip-Hop/R&B Song of the Year ("Pour It Up"), AND Best Fan Army (huh?)—it was another R&B star who ended up stealing the show.
OMG...it's Usher.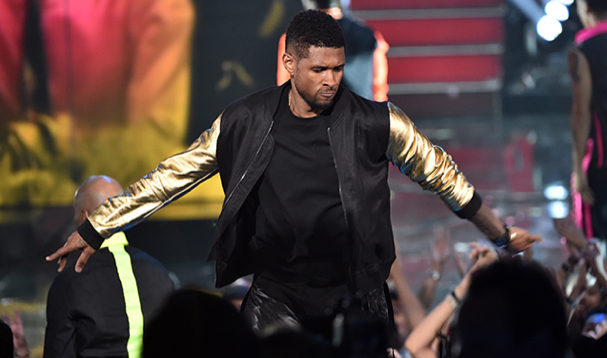 (Photo by Getty Images)
But this time, it wasn't Usher's silky smooth voice that got people talking, nor was it his swoon-worthy looks...although, they certainly didn't hurt. (Amiright?!) Nope, this time around, Mr. Entertainment had a little help from the late great King of Pop: Michael Jackson.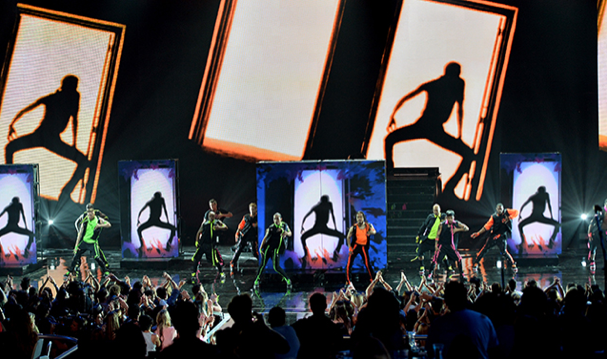 Lights, colors, dancers, MJ! Ahhh! (Photo by Getty Images)
When MJ passed in 2009, he left behind some unreleased songs. The album, Michael (2010), featured a few of them, but fans have eagerly awaited the next installment of previously unheard MJ ever since.
At the awards show on Thursday, they were in for a surprise treat. A group of stellar dancers came together to help debut "Love Never Felt So Good," a song Jackson wrote back in 1983. The performers took inspiration from MJ's iconic dance style (moonwalks galore), against a background of flashing digital images of the King of Pop, himself.
Midway through the act, Usher appeared on a grand staircase (naturally). And when he threw in a couple of Jacksonian moves, the crowd. went. wild.
Xscape, a whole new album of never-before-heard Michael Jackson songs, comes out on May 13. But in the meantime, you can download "Love Never Felt So Good" on iTunes!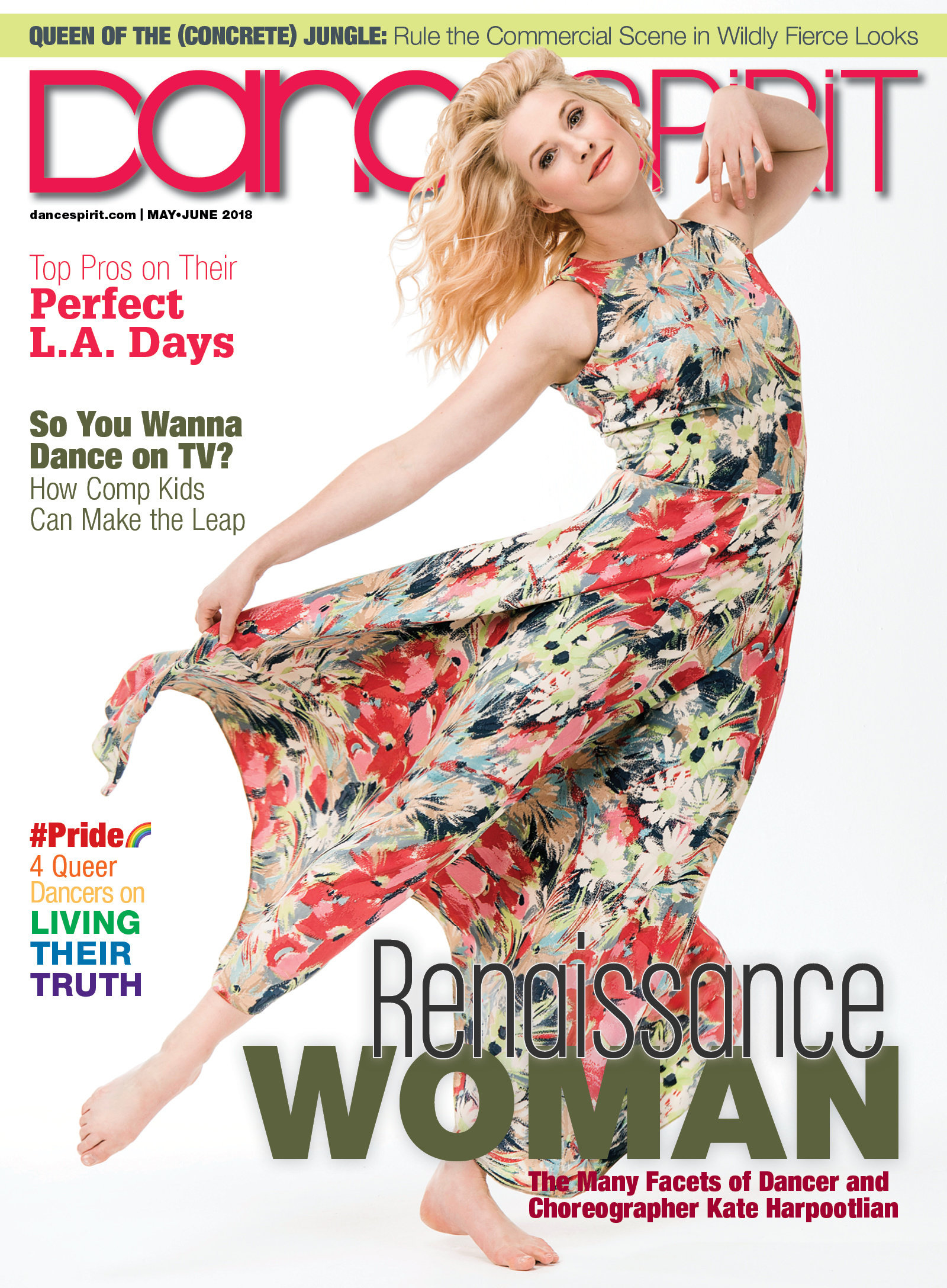 Get Dance Spirit in your inbox